by Mark Allen
- Senior Columnist –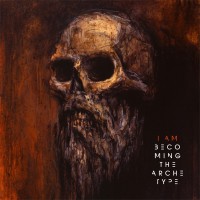 Becoming The Archetype (BTA) are in no danger of being pigeonholed; none of their albums have sounded alike. They dabbled with death metal on their debut (Terminate Damnation), moved to a more melodic shredding sound on their sophomore effort (The Physics of Fire), stripped things down for their third outing (Dichotomy), and put out a progressive mess with last year's release (Celestial Completion). Now they are back with a new album, a new vocalist, and a new direction: technical, riff-oriented metal-core with some death metal influence.
The experimental textures and tones that have defined BTA over the years have been brought into submission and layered more organically. This is metal-core that sounds fresh yet familiar, identifiable as Becoming The Archetype but more straight forward than we have heard from the band in the past. The energy on this album is fierce, raging, and mosh-worthy, with crushingly heavy songs and a bottom end that rumbles with hurricane force and threatens to explode your speakers.
In keeping with BTA's death metal roots, the vocals are suitably brutal, with guttural growls that will have you impressed that such a demonic sound can come from a human throat, punctuated by metal-core screams. There are some clean vocals, but they are used so rarely that they almost seem like an afterthought, as if someone in the band said, "Hey, we didn't use any clean vocals," and someone else replied, "Let's just throw them in somewhere and call it a day." The guitars slam down some sick riffs and sweet solos while the rhythm section seethes with primal intensity. There is a metal artistry at play here, nearly overpowered by the maelstrom but discernible between the unbridled fury and bad-ass breakdowns. Even those who dislike "-core" music must admit that BTA are no amateur slouches.
Granted, if you're looking for the slick commercial crossover appeal of As I Lay Dying or All That Remains, you may be as disappointed as a nympho dating a eunuch. Aside from "The Planet Maker" and "The Sun Eater," clean vocals are as sparse as virgins at a brothel and while there is melody to be found amidst the chaos, it is not the band's main focus. Neither are hooks; you can call this album good, vicious, heavy, brutal, etc., but "catchy" is not a descriptor that applies. Whether that is a pro or con depends entirely on your metal-core proclivity.
The band's last album was an overblown misfire, but BTA have redeemed themselves this time around. "The Eyes of the Storm" brings a wicked, walloping riff and thick, heaping earfuls of low end thunder. "The War Ender" tears out of the gate with a tempo fast enough to outrun machine gun bullets and threatens to peel your face off right down to the subcutaneous tissue with its intricate aggression. "I Am" brings the album to an epic close, deceptively mellow and moody at first before erupting into a skull-hammering metal-core monstrosity. A few songs are a little on the ho-hum side, but for the most part this is a solid death, metal-core release.
BTA are well on their way to becoming a flagship on the Solid State Records roster. The heavy wall of sound supported by technical prowess should strongly appeal to connoisseurs of the genre. And now that the band have embraced a more typical (but in no way generic) approach, when someone asks the question, "Who is a Becoming The Archtype fan?" more and more of the metal-core masses should be able to answer, "I am."
Genre: Metal-core, Death Metal
Band:
Chris McCane (vocals)
Seth Hecox (guitar, keyboards, clean vocals)
Daniel Gailey (guitar)
Codey Watkins (bass)
Chris Heaton (drums)
Track Listing
1. The Ocean Walker
2. The Time Bender
3. The Eyes of the Storm
4. The Sky Bearer
5. The Machine Killer
6. The War Ender
7. The Weapon Breaker
8. The Planet Maker
9. The Sun Eater
10. I Am
Label: Solid State Records
Webpage: www.facebook.com/becomingthearchetypemusic
Hardrock Haven rating: 7/10
by Mark Allen
Staff Writer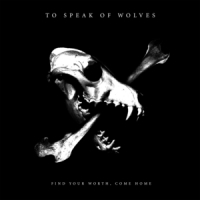 Second album from this Christian metalcore act finds a new singer handling the microphone and also finds the band still refining their sound. To Speak of Wolves seem a little unsure whether they want to be an oldschool metalcore band, all fury and heaviness and rage and chaos, or a commercially-accepted metalcore band with melodic lines and clean vocals. With their complex arrangements, furious tempos, and brutal drum work, the band ultimately proves to be a solid force in the metalcore market, but a force still not quite locked onto a cohesive identity.
That said, the balance is definitely tipped toward the non-commercial end of the spectrum on Find Your Worth, Come Home. Melody rears its head every now and then, but it is more the exception than the norm. Much like a hardcore porn star, the band likes it fast and rough and full of screams from start to finish. The engineering plays to this approach, emphasizing the down-tuned aggression and musical ferocity to create the kind of sonic metal hell that will send Justin Bieber fans scurrying for cover with their hands clutched over their ears and make the diehard metalcore masses slam their skulls together in violent approval.
New vocalist Gage Speas is more screamer than growler and the shrill edge to his voice will not be to all tastes; at times, it seems like you can actually hear the vessels in his throat rupturing and spritzing blood all over his esophagus. Comparisons to Cory Brandan (Norma Jean) and Spencer Chamberlain (Underoath) are not out of line. Have your lyric sheet handy when listening to this; otherwise, you'll probably be hard-pressed to understand what Speas is screaming about.
When clean vocals enter this musical maelstrom, they are used well. On "Vertigo," for example, the screams dominate, but they are laced with clean singing to lend an atmospheric edge that is in sharp counterpoint to the raging riff that forms the song's backbone. The clean vocals never cross over into crass commercial appeal—the metalcore integrity remains unsullied—but they do offer an appreciated melodic mitigation of the seething heaviness. The same can be said for "Dialysis Dreams," a straight-forward metalcore juggernaut that punches up the power with some tough gang vocals and slickly-placed clean singing. To Speak of Wolves have ample devices in their toolbox and they possess the skill and wisdom to use them at the right time and in the proper place for maximum impact.
But what about listeners for who clean vocals and melody are anathema? Fear not, To Speak of Wolves serve up plenty of smash-mouth songs that are designed for no other purpose than to crush your cochlea and turn your brain-meat to gelatin. "Hivemind" hurtles by on a chaotic tsunami of noise, brutally establishing from the get-go that this will not be an album for those who like it soft and fluffy. Or you could crank up the viciousness of "Voidwalker," which is filled to the brim with hot-blooded ferocity and a spine-snapping pace and pounding intensity.
Bottom line, metalcore fans, especially the purists who dislike the commercial aspects that have crept into the genre of late, will find this album to be well worth their while. This one is geared toward them, the diehards, the old blood, the lovers of screams and growls and untainted aggression. For those hearty souls, listening to this album might just feel like coming home.
Genre: Metalcore
Band:
William "Gage" Speas (vocals)
Phillip Chamberlain (drums)
Corey Doran (rhythm guitar, clean vocals)
Aaron Kisling (lead guitar)
Seth Webster (bass)
Track Listing
1. Hivemind
2. Stand Alone Complex
3. Vertigo
4. Broken Birds
5. A Simple Thought That Changed Everything
6. Nostalgia Seeds
7. Je Suis Fini
8. Oregon
9. Dialysis Dreams
10. Voidwalker
11. Rearview Memories
Webpage: www.facebook.com/tospeakofwolves
Label: Solid State Records
Hardrock Haven rating: 7/10
by Mark Allen
Staff Writer –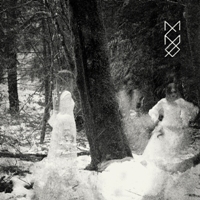 Christian melodic metalcore mavericks MyChildren MyBride (MCMB) return with their third offering and while self-titled albums are often indicative of a band trying something fresh and new, what you get on this eponymous effort is meat-and-potatoes metalcore. Hey, nothing wrong with that. Sometimes you don't crave gourmet cuisine; you just want to sink your teeth into a nice, juicy burger with nothing more than ketchup and pickles for garnishment. MyChildren MyBride is a hamburger metalcore album.
That said, this hamburger is well done (get it?). Not only is the band technically proficient and the engineering superb, but MCMB manage to be catchier than your typical run of the mill metalcore act. And surprisingly, they accomplish this catchiness without resorting to clean vocals. Those diehards who view melodic singing in metalcore with the same disdain a bride views dog shit on her wedding dress should be impressed by what MCMB have wrought here, dishing out metalcore that sticks in your ears without pandering to the mainstream. This is a band refusing to sell out, sticking to their guns, even if it costs them crossover appeal. They are making an emphatic statement: "We are metalcore, baby, not just a heavy rock band with screams."
MCMB have no surprises up their sleeve, content to give listeners exactly what they expect: intense riffs, relentless rhythms, throat-shredding screams, larynx-destroying growls, brutal breakdowns, crushing bass, autofire blast beats, shout-it-out gang vocals… MCMB carry a metalcore check list in their pockets and make sure they tick off all the boxes. You can label them a second-tier band if you must, but the metalcore market is as over-saturated as a sponge at the bottom of the Mariana Trench and not everyone can be the best. Still, even if they're not quite worthy of the pinnacle, MCMB are still pretty damn good…though given their Christianity, they might object to the use of the word "damn."
Speaking of the band's biblical mindset, they make no effort to mask their beliefs like so many other metal bands who like to raise their hands like little kids in Sunday School class and say, "Hey, we're a Christian band," but then engage in lyrical twist-a-knot to obfuscate their faith for fear of offending the secular market. Whether or not you subscribe to the theology is irrelevant; a Christian band should be compelled to include Christian content in their message and failing to do so should subject them to the same level of ridicule a satanic metal band would endure if their album failed to mention death, destruction, Lucifer, demons, and heaping gobs of ungodliness. With lyrics like "Blood bought salvation / All they have to do is receive" and "We are bathed in blood that is not our own / We will be cloaked in immortality," MCMB leave little doubt where their spiritual allegiance lies. Thank God, pun intended, they have the guts to put some proof in the pudding when so many other bands want to force-feed you the pudding with no proof.
MyChildren MyBride does nothing that transcends the genre, but it doesn't need to. Sometimes all you want from a metalcore album is for it to come in like a raging whirlwind and get the job done. The album may be missing that elusive "wow" factor that prickles the nape-hair and makes your knees quiver like a virgin on her wedding night, but it still offers plenty of headbanging excitement.
Genre: Metalcore
Band:
Matthew Hasting (lead vocals)
Robert Bloomfield (rhythm guitar, backing vocals)
Joe Lengson (bass guitar, backing vocals)
Mathis Arnell (drums)
Hunter Walls (lead guitar)
Track Listing
1. Morpheus
2. Anathema
3. God of Nothing
4. The Endless
5. SAMCRO
6. Dreamcatchers
7. Black Cloud
8. Hell or High Water
9. Observer
10. No One Listens, No One Cares
Webpage: www.facebook.com/mychildrenmybride
Label: Solid State Records
Hardrock Haven rating: 7.5/10
by Mark Allen
Staff Writer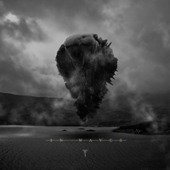 To claim that the modern thrash/metalcore world would not be the same without Trivium's presence would be to give them way more credit than they deserve. But to dismiss them as a pox that should be purged from the heavy music community is an unfair trivialization of their accomplishments. While hardly the first band to merge murderous metalcore ferocity with marketable melodic overtones, Trivium nonetheless ranks among the upper echelon at dealing out death metal growls and throat-rupturing screams while simultaneously incorporating clean singing and hooky choruses.
In Waves, their latest studio offering, finds the band sticking to the sound and style that has served them so well for so long, seeing no reason to muddy up the waters, content to give their legions of fans exactly what they want without pushing any boundaries; in other words, this is exactly what you want to hear from Trivium. It doesn't shatter the high expectations set by the band's last album, Shogun, but neither does it leave those expectations a crushed, bloody, mangled mess of roadkill. About the only people who will feel like pouting after hearing In Waves are those with zero tolerance for screams/growls in metal (and really, if you're that person, why are you even bothering with Trivium?) and those who consider radio-friendly hooks from a heavy metal band to be an unholy abomination about on par with the Devil himself strolling into the Vatican and pissing on the nearest crucifix. All others are cordially invited to partake of this impressive melodic metalcore banquet and should not go away hungry.
Musically, this is unmistakably Trivium. Even their detractors have never been able to call them technically deficient. The ripping riffs, slaying guitar solos, and new drummer Nick Augusto's powerhouse percussive performance prove that, for all their wooing of the mainstream, Trivium is a band who know how play. Granted, the playing on In Waves is a little tighter, focused, and less intricate than on Shogun, as this is a slightly more commercial release, but be it with guitar, bass, drumstick, or microphone, these guys are no slouches.
As already stated, Trivium likes to have one foot planted on mass-market turf and the other planted in a metal maelstrom. The former is exemplified by "Watch the World Burn" and "Black," which are served straight up with less screams and growls than a Sesame Street episode, while the latter is given its righteous due with songs like "Dusk Dismantled" and "Chaos Reigns" in which clean vocals are as unwelcome as barnyard porn at a Bible Baptist convention. It's no easy task—some might even say ill-advised—to satisfy both the Hot Topic teens and the serious headbangers at the same time and the fact that Trivium pulls it off with such ease is testimony to their skill. Some waggle-fingers may accuse them of selling out, but if this is what sellout sounds like, let us pray that selling out is the next big trend in modern metal. Somebody send the mosh pit a memo: a little melody is okay.
In the end, what In Waves does is merge melodic marketability with full-throated metal aggression. It is intensity and catchiness wrapped up in the same cocoon and happy to be bed mates. Roaring rhythms coexist with studio polish that is slicker than cold rain on a hot-waxed car. Piercing screams perch alongside lengthy sections of clean singing. Neck-snapping riffs reside next to hellacious hooks sharp enough to be stored in a tackle box. If bands like All That Remains, Demon Hunter, In Flames, and Killswitch Engage are part of your collection, then Trivium belongs there too. This is one of the best modern heavy/thrash albums of 2011 and if Trivium can keep up this level of quality, they stand a good chance of making major waves in the metal world for years to come.
Genre: Thrash / Metalcore
Band:
Matt Heafy (lead vocals/guitar)
Corey Beaulieu (guitar)
Paolo Gregoletto (bass)
Nick Augusto (drums)
Track Listing
1. Capsizing the Sea
2. In Waves
3. Inception of the End
4. Dusk Dismantled
5. Watch the World Burn
6. Black
7. A Skyline's Severance
8. Built to Fall
9. Caustic are the Ties That Bind
10. Forsake Not the Dream
11. Chaos Reigns
12. Of All These Yesterdays
13. Leaving This World Behind
Webpage: www.trivium.org
Label: Roadrunner Records
Hardrock Haven rating: 8/10