by Christophe Pauly
- Photographer –
June 15th-17th 2012, in Clisson, France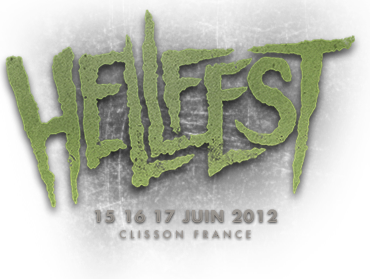 France's Hellfest is an 'extreme music' festival held at Clisson, western France, a new location having moved from Val de Moine, on Friday 15th to Sunday 17th June 2012.
Line-up:
Ozzy & Friends who replace Black Sabbath, Lamb of God, Trivium, Blue Oyster Cult, Children Of Bodom, Hatebreed, Lynyrd Skynyrd, Machine Head, Acid King, Alpha Tiger, Amon Amarth, August Burns Red, Betraying The Martyrs, Blood Red Throne, Brain Police, Brujeria, Brutal Truth, Cannibal Corpse, Megadeth, Guns N Roses, Motley Crue, Within Temptation, Refused, Dropkick Murphys, Biohazard, Turbonegro, Abysse, All Shall Perish, Arson Anthem, Ascension, Behemoth, Belenos, Benighted, Big Business, Black Bomb A, Bukowski, Cancer Bats, Celeste, D-A-D, Discharge, Doomriders, Edguy, Entombed, Gotthard, Hank Iii, Hamlet, Heaven Shall Burn, Ihsahn, Insomnium, Jesus Crost, Koritni, Lasting Values, Liturgy, Lock Up, Moonsorrow, Necrophagia, Obituary, October File, Satyricon, Sebastian Bach, Shining, Sublime Cadaveric Decomposition, Suffocation, Sunno))), The Atomic Bitchwax, The Bronx, The Obsessed, The Rodeo Riot Engine, Tragedy, Trepalium, Unearth, Unsane, Uriah Heep, Vitamin X, Channel Zero, Darkest Hour, Death Angel, Devil Driver, Djerv, Dog Eat Dog, Do Or Die, Dying Fetus, Emmure, Endstille, Enslaved, L Esprit Du Clan, Exodus, Extinction Of A Mankind, Gamabomb, Girlschool, Glorior Belli, H2o, Hoods, Integrity, Lizzy Borden, Madball, Merrimack, Molly Hatchet, Nasum, Origin, Pentagram, Sacred Reich, Saint Vitus, Suicidal Angels, Taake, Vomitory, Walls Of Jericho, Year Of No Light, Yob, Aborted, Alcest, All For Nothing, Amenra, Anaal Nathrakh, Aosoth, Arcturus, Asg, Avulsed, Benediction, Colour Haze, Crashdiet, Darkspace, Death Before Dishonor, Dimmu Borgir, Disembowelment, Dyse, From Ashes Rise, Haemorrhage, Hour Of Penance, In Extremo, Monkey 3, Napalm Death, Necros Christos, Orange Goblin, Oranssi Pazuzu, Rompeprop, Solstafir, Spudmonsters, Strife, The Devil's Blood, Thou, Ufomammut, Unexpect, Vanderbuyst, Victims, Vulture Industries, Winterfylleth.
Hellfest 2012 Photo Gallery
by Chris A.
Staff Writer –
Rocking the Boat: The 70,000 Tons of Metal Day One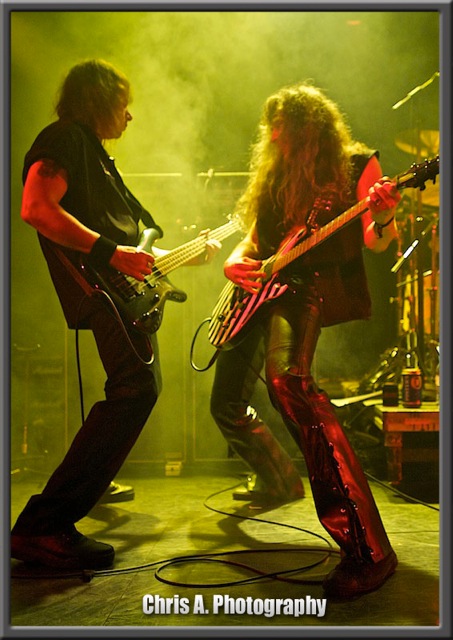 As the ship pushed away from its berth and headed into the Caribbean sea, amps were powered up, lights dimmed, and the heavy metal sailors started to fill the various on-board venues. By 6:30 p.m., the first bands kicked off the cruise.
With multiple artists performing on multiple stages, fans and photographers had to carefully review the schedule to catch their favorite bands. The main deck of the ship had been converted into an outdoor venue, while additional performance venues were set up for other bands on below decks.
Day No. 1 performers included: Alestorm, Grave Digger, Tristania, Coroner, Moonsorrow, Cannibal Corpse, Nightwish, Samael, Candlemass, Vicious Rumors, Edguy, Eluveitie, Channel Zero and Massacre. Day one music ended at 4 a.m. the following day.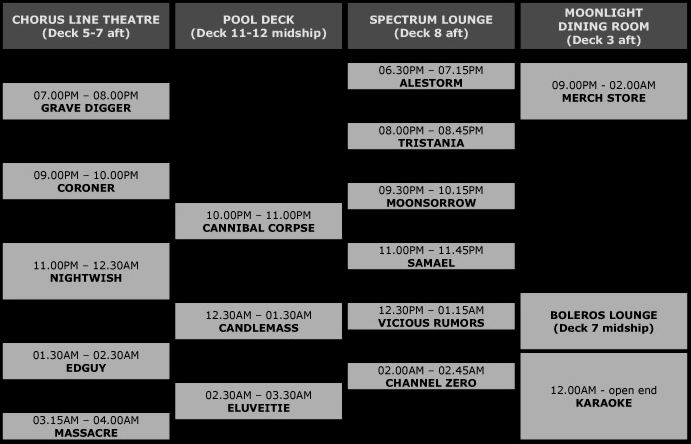 70,000 Tons of Metal Day 1 Photo Gallery
Photos Appear Courtesy of Chris A.