Hell Yeah! The former MANOWAR guitarist David Shankle, also known as "The Shred Demon", has signed a worldwide deal with PURE STEEL RECORDS with his band DSG ! Read more
HELREIDH are very proud to announce three very special guests featured on their album "Fragmenta", which will be released by Pure Prog Records on November 9, 20 Read more
INVADER published a video called "The Story Of Invader". The self-titled debut album from 1992, "Invader", will be re-released on CD on October 26, 2012. The vinyl version will be released in November 2012. Read more
Melodic Power Metal band ARTIZAN released an advance single and video for the forthcoming album Ancestral Energy. The video can be viewed here.
"The Death Of Me", a new song from the forthcoming ARTIZAN album "Ancestral Energy" is now available for free download – click here to get the song! Read more
by Derric Miller
Staff Writer –
Lanfear guitarist Markus Ullrich checked in with Hardrock Haven to discuss their stellar new release This Harmonic Consonance; some specific tracks like "Colours of Chaos" and "By-Product Nation;" how the band has evolved with lead singer Nuno Fernandes as the singer/lyricist; upcoming tour plans including Prog Power US; why German TV/movies/comedians suck; and a whole lot more.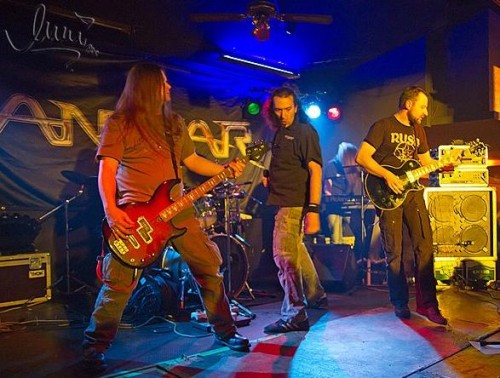 If you haven't heard This Harmonic Consonance yet, you are missing out on one of the best albums of the year. Tune in now to get to know this underrated and talented guitarist, and pick up Lanfear's catalog ASAP.
Online: www.lanfear.eu.
by Derric Miller
Staff Writer –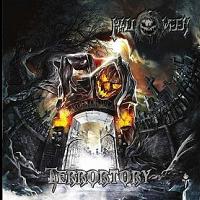 Halloween — and no kids, not the once Kiske-led Helloween — have just released their fifth studio album in their 27 years of existence. Titled Terrortory, the album somehow picks up where they left off with classics like Victims of the Night and Don't Metal With Evil. Hailing from Detroit and obviously topically influenced by the likes of Alice Cooper, Halloween plays a unique amalgam of NWOBHM intertwined with good ol' fashioned American Classic Metal. There's also Doom elements inside the interwoven tapestries of the sonic nightmares they lure you into, making Terrortory one of those albums impossible to say "they sound just like (some freakin' other band)."
How else would you want this album to begin with besides "Traipsing Through the Blood?" Before you get off track and think it's a murderous winter serial killer song, it's actually … an uplifting call to arms, a Marine-like "seize the day" anthem that belies the visceral title. "Why do we never care, until it's way too late? Why do we waste our time; we play with fate." The lyrical content is a query into cowardice, the sin of hesitation, of self-apathy. With the serrated riffing from guitarist Don Gurrier, the machine-gun like unforgiving rhythm section, and vocalist Brian Thomas' foreboding and damning delivery … the guys set the bar unbelievably high with this opener.
The title track "Terrortory" nearly holds up against "Traipsing Through the Blood." The galloping guitar riffs are the most mesmerizing ingredient in this concoction. Although simple, like an AC/DC riff, it's implants itself into your brain tissue and becomes impossible to remove even as you move on to the rest of the story.
The next two tracks alone make this album worth purchase. "Images Quite Horrible" is a nasty, Metal Church-y type composition, breakneck and frothing at the maw. Fans of that type of music will shriek when they hear "Images Quite Horrible." With deft tempo changes and an overabundance of moribund, it's a highlight. But then so is "Her Ghost Comes Out to Play." This is the first time the band dials back the speed if only for a moment, uses foreshadowing to lull you into a false sense of safety, and then pure NWOBHM-type riffs began assaulting you. "Remember when you took a life? You … murderer! Remember how you didn't care … do you … remember?" Akin to a King Diamond tale, this is Halloween at the top of their game. Every single facet of this song works; it's no wonder modern bands like Cauldron eagerly announce Halloween as one of their influences. What was once will be again …
Where Halloween runs into a corpse-filled roadblock, if there is one, is that there's so much music to digest here. Over an hour in length and with 16 songs, after a while, the songs begin running into each. Of course, that isn't the case with "Scare You," another blazing dark fantasy. "I'll never let you go; I'll be there with you, after you're dead. I will scare you!" Please don't send this to an ex on Valentine's Day — you'll find yourself under arrest or in a straightjacket, or both.
"Not One" is one of the slower tracks on Terrortory. It's an acoustic-led dirge at the onset, with Thomas' honest vocals up front and center. He wades between a forthright full voice to an eerie falsetto, not as high as King Diamond but surely just as menacing. Halloween isn't about writing ballads, though, so by two minutes into the song it goes back to that doomy, mid-tempo pace most of the songs stalk you with. Oh, and that's only song eight …
The most unnerving tracks towards the end are "Reinventing Fear" and "Hands Around My Throat." The most oddball one is the sloppy, sort of Misfits takeoff on "Say Your Prayers." The swirling and evocative "Dead On …" is Halloween reminding you to stop thinking they are a one-trick pony. Instead of funereal, it's graceful and sorrow-laden.
Terrortory, whether it finds an appropriate audience or not, deserves a listen. If you are into NWOBHM-influenced horror Heavy Metal, this is the band to check out. While seemingly blunt in its musical approach, you'll be surprised to find the multiple layers beneath the surface of tracks like "Dead On …" and "Her Ghost Comes Out to Play." Keep digging and digging until the flesh grates off your fingers … you are bound to find something worthwhile on Terrortory …
Genre: Horror, Classic Metal
Band:
Brian Thomas/vocals
George Neal/bass
Rob Brug/drums
Don Gurrier/guitars
Track Listing:
1. Traipsing Through The Blood
2. At The Gates
3. Terrortory
4. Images Quite Horrible
5. Her Ghost Comes Out To Play
6. Caught In The Webs
7. Scare You
8. Not One
9. Darkside Inside
10. Re-Inventing Fear
11. I Lie Awake
12. Hands Around My Throat
13. Say Your Prayers
14. Where Is Michael
15. Dead On
16. Into The Afterlife
Label: Pure Steel Records
Online: www.halloweentheband.us
Hardrock Haven rating: 8/10
by Justin Gaines
Staff Writer –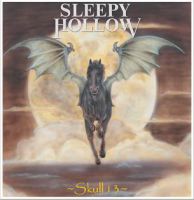 Leave it to the traditional metal merchants at the Pure Steel label to bring back another cult American heavy metal band. After more than two decades on hiatus, New Jersey-based traditional metal band Sleepy Hollow is finally back with a new album. Skull 13 is only the band's second full-length release, and is the long-awaited follow-up to their self-titled 1991 debut. This time around, the band – which features former Attacker vocalist Bob Mitchell – is joined on bass by none other than Symphony X's Mike LePond.
Sleepy Hollow's debut may have arrived in the early '90s, but the band's overall sound is decidedly '80s-inspired. The music on Skull 13 draws heavily from bands like Accept and Dio-era Black Sabbath, with some doomier elements along the lines of Solitude Aeternus added to the mix to keep things interesting. It's a good mix of sounds, and one that old school heavy metal fans are definitely going to appreciate. It's heavy, thrashing, headbanging metal with some very memorable vocals. Bob Mitchell has a very distinct voice somewhere between former Accept belter Udo Dirkschneider and their current frontman Mark Tornillo. It's his powerful voice that brings the Accept comparison, and Steve Stegg's fierce guitar work that recalls Sabbath and Solitude Aeternus. Songs like "Death of a Horseman" and "Black Passage" showcase the bands speed, while "Bleed Steel," "Spiral Effect" and "Midnight" have a heavier, more epic feel.
It's always good to see these old cult-status heavy metal bands (Exxplorer, Blacksmith and Overlorde SR also come to mind) reuniting, especially when the albums they release are this impressive. If you're one of the lucky few who knew of Sleepy Hollow back in the day, you won't be disappointed by what you hear on Skull 13. If you missed them the first time around but are a fan of the classic '80s heavy metal sound, now is the perfect time to discover this gem from the metal underground.
Genre: Heavy Metal
Band:
Tommy Wassman (d)
Steve Stegg (g)
Bob Mitchell (v)
Mike LePond (b)
Track Listing:
1. Death of a Horseman
2. Facemelter
3. Black Passage
4. Bleed Steel
5. Rear Window
6. Inquisition
7. Epic (The Legend Retold)
8. Eternal Bridge
9. Misery Waltz
10. Spiral Effect
11. Midnight
Label: Pure Steel Records
Website: http://www.myspace.com/theoriginalhollowmetal
Hardrock Haven rating: 8/10
by Derric Miller
Staff Writer –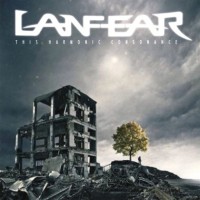 On the German-based band Lanfear's sixth studio album, This Harmonic Consonance, we are once again exposed to one of the most glaringly underrated bands on the planet. (Which by the way, is how they tout themselves on their website. It just happens to be surgically accurate.) They've been around since 1994 (demo) and in 1996 released their first studio album. Through lineup changes, multiple labels, and of course a tanking industry rife with thieves and cowards, they somehow forge ahead and yes, give their fans another unique, melodically aggressive (and at one point jazzy!) creation in This Harmonic Consonance.
Unfortunately, like most bands of this ilk, they begin with a monotonous instrumental that is only 1:06 in length. Next …
"Colours of Chaos" is the first real track, and you'll be pumped by guitarist Ulle's almost Jeff Waters-like riffing. It's caustic and machinelike in its mechanical fury. The vocalist, Nuno, is a multi-faceted talent who allows them to get near thrash levels in guttural chaos yet can also croon and nail high, falsetto shrieks. Oh, and at 2:55 into the song, it's the aforementioned Jazz quotient, with Nuno breathily singing with an understated soft falsetto … but then they get back to the anthemic speeds again. One "poetic" note is that they call the song "Colours of Chaos" but sing throughout the song "The colours of existence." So … chaos=existence.
"By-Product Nation" is a little more accessible if merely for the flowing, happily melodic keys from Richer. And the album is obviously a deconstruction of mankind's continually bleary devolution, because the lyrics like "worst expectations come true" show that Lanfear is paying attention, even if no one else seems to be.
If you get into a spelling competition with the guys, you'll probably lose, even if it's an attempt to create neologisms. For instance, "Idiopathic Discreation." It's refreshing to listen to a band write such existential lyrics to perfectly mirror the complicated tempo changes, off-time rhythms, and backbone of the song. It's haunting when they end the chorus and ask … "Where is God?" or admit "I'll walk this path until I die."
And don't forget the mechanization of the human race. Lanfear surely didn't on "I, Robo Sapiens." (So they read Phil Dick and play off his ideas … but maybe it should have been "I, Electric Sheep." Regardless …). This is one of the highly accessible songs, a composition that any Metal fan can embrace, even if you don't dissect lyrics. It has that double-bass shotgun start/stop, haunting accompanying backing vocals on the chorus, and just an overall expert … everything.
At this point, you get the idea. Calling themselves underrated doesn't make it any less true. This is one of the best releases of the year thus far, and they found themselves on a label in Pure Steel that seems to be behind their bands 100 percent. The underdog has to win some year … maybe This Harmonic Consonance will make it Lanfear's year.
Genre: Progressive, Power Metal
Band:
Nuno Miguel de Barros Fernandes/vocals
Markus "Ulle" Ullrich/guitars
Kai "Schinde" Schindelar/bass
Richie "Richer" Seibel/keys
Jürgen "Gen" Schrank/drums
Track listing:
1. Giorno del Giudizio
2. Colours of Chaos
3. By-Product Nation
4. The Reverend
5. Idiopathic Discreation
6. Camera Silens
7. I, Robo Sapiens
8. Spectrophobia
9. Word Not Spoken
10. Disharmonic Consonance
Label: Pure Steel Records
Online: www.lanfear.eu
Hardrock Haven rating: 8.5/10
by Joe Mis
Staff Writer –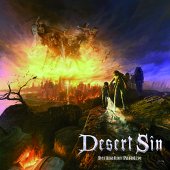 Like an avalanche roaring down from the Alps, Desert Sin's upcoming album Destination Paradise will have the ground shaking. The Austrian five piece metal band hails from Tyrol in the Alps, and looks poised to make a big impact on the melodic power metal scene with their latest release on Pure Steel Records.
Desert Sin's roots reach back to 2000, when the lineup stabilized. The first incarnation consisted of Sandro Holzer (lead vocals, guitars), Rainer Fischer (bass) , Roman Fischer (keyboards), and Harald Vogl (drums). They released their first studio CD MMIV in 2004, and followed up with 2005′s Zero Hour after adding guitarist Stefan Entner to the mix. They recorded a promo CD for the "Keep it True X" festival in 2008 entitled All in One, and then released The Edge Of Horizon in early 2009. Destination Paradise is their latest effort, and second on Pure Steel Records.
Desert Sin is fronted by vocalist and guitarist Sandro Holzer. Vocally Holzer sounds like a melding of Mark Boals and Ripper Owens, with a slight touch of Geoff Tate thrown in for good measure. He is a decent guitarist, and makes a fine teammate for fellow axe-man Stefan Entner. The two lay down some complex and intricate lines while never failing at the basics of melody and chord. Roman Fischer's keyboards complement the guitars well, and are a key contributor to the music without dominating the sound. The fine bass of Rainer Fischer and big double bass drums of Harald Vogl form a solid and impressive backbone.
Soft acoustic guitars on the instrumental "Awakening" open the album before the power metal riffs of the title track slam into the listener. "Destination Paradise" sets the tone for the balance of the release, filled with traditional power metal tempo changes, keyboard sequences and somewhat metaphysical lyrics. More Intense riffs drive (the non-Rainbow) "Kill The King," and the track us built fully around the rhythm line. Booming bass drums and an Iron Maiden influenced opening make "Would You Release Me" an interesting track which features great bass and pounding drums. Big bass and drums open "Follow Me" before an almost progressive metal rhythm takes over. This track allows Holzer to stretch his vocals to the limit. Great guitars and a nice keyboard riff make this song the showpiece of the album.
Eerie keyboards and a galloping bass opening on "In Silence" kick off the second half of the album in fine style. A bit of a Queensryche influence is apparent in the chorus of the moody "The Seed Of Destruction." Both lead and rhythm guitars on this track are simply superb – the finest on the album. The lyrics of "Creation" present an interesting look at religion in general, and the drum line within is a double bass showcase. Good bass and slick guitars make this the second best on the release. A neat bass opening, clockwork tight drums and dissonant keyboards give "Hero" a distinctly military feel, while a tidy guitar riff and multi-layered vocals allow "Circle Of Twilight" to end the album on a high.
The production and technical aspects of Destination Paradise are excellent – just as one would expect from power metal. The songs are well written and performed with spirit and enthusiasm, and it is obvious from the level of musicianship that Desert Sin is a veteran act. The only negative of the album is the consistent brooding intensity. It would be nice to hear a band of this caliber mix things up just a bit more and throw in a slower track, or something that really lets them crank it to eleven.
While there is nothing revolutionary about Destination Paradise, Desert Sin provides a fine example of the art of power metal. A solid album from beginning to end, Destination Paradise should be on the short list of anyone looking to fill out their European power metal collection. This release will not disappoint fans of the genre.
Genre: Power Metal
Band:
Rainer Fischer (bass, backing vocals)
Roman Fischer (keyboards)
Sandro Holzer (vocals, guitars)
Stefan Entner (guitars)
Harald Vogl (drums)
Track Listing:
1. Awakening
2. Destination Paradise
3. Kill The King
4. Would You Release Me
5. Follow Me
6. In Silence
7. The Seed Of Destruction
8. Creation
9. Hero
10. Circle Of Twilight
Label: Pure Steel Records
Website: http://www.desertsin.net/
Hardrock Haven rating: 8/10
by Justin Gaines
Staff Writer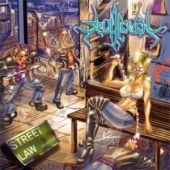 Apparently the traditional metal revival that has swept Europe, Canada and the United States has also made it to Mexico in the form of Split Heaven, a hungry young five-piece with an old school sound and a thoroughly modern energy. The band, who will be performing at next month's Warriors of Metal Open Air Festival here in the US, just released their third album, titled Street Law.
Split Heaven comes across as the Mexican equivalent of North Carolina band Widow. They have the same basic sound, which is roughly 75% Iron Maiden and Judas Priest traditional metal and 25% Van Halen and Motley Crue party metal. Street Law has high-speed metal tracks like "Night of the Jaguar" (complete with jungle cat growls) and "Lonewolf," which are so freaking metal it hurts, but there are also bar rocking party anthems like "Red Light District." Throughout the album you're treated to lightning riffs, rapid-fire rhythms, blazing solos and some killer high-pitched vocal wailing from Eligio Valenzuela. It's a hell of a mix, and one that just bleeds that classic heavy metal energy. It's impossible not to bang your head when songs like "Time Warrior" and "Servants of the Night" are playing, and the lightning-fast monster "The Obscure" is the perfect closer, ending things on a high note and leaving you wanting more.
Bottom line: Street Law is a kick ass heavy metal album. If you're a fan of the so-called New Wave of Traditional Metal bands like Widow, Wolf, Cauldron, Enforcer and the like, or just love classic heavy metal inspired by the likes of Iron Maiden, Judas Priest and Accept, you'll want to hear what Split Heaven has to offer. If nothing else, you have to appreciate young bands like this that are keeping the traditional heavy metal flame burning, and doing it in a way that sounds fresh and energized.
Genre: Traditional Metal
Band:
Taii Hernandez (b)
Tommy Roitman (d)
Armand Ramos (g)
Pedro Zelbohr (g)
Eligio Valenzuela (v)
Track Listing:
1. Time Warrior
2. The Devil Isn't Fool
3. Night of the Jaguar
4. Street Law
5. Servants of the Night
6. Lonewolf
7. Road to Nowhere
8. Red Light District
9. Nightfall
10. The Obscure
Label: Pure Steel
Website: www.myspace.com/splitheaven
Hardrock Haven rating: 8.25/10
by Joe Mis
Staff Writer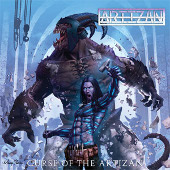 The American "traditional metal" scene is not dead, as is nicely proven by Florida-based metal act Artizan. While so many metal bands are leaning towards metalcore or screamo, Artizan is doing it old-school and heavy on their full length debut release, Curse of the Artizan. Melding influences from many of the greats of the '80s metal scene with a touch of modern metal, Artizan manages to make old sound new.
The Jacksonville, Fla. based quintet was founded in 2008 by drummer Ty Tammeus. He is the creative force behind the band — one of those rare drummers who takes an active role in songwriting. He is a fine drummer, laying down slick and catchy rhythms that match the tone of the music perfectly. His deft touch and enthusiasm for the music is obvious, but he never dominates the music no matter how complex the rhythms become. Jon Jennings is Ty's rhythm partner, and his rich, bubbling bass work is a perfect complement to the drums. The team of Shamus McConney and Steffen Robitzsch handle the guitars and seem equally at home whether laying down intense rhythm riffs or spiraling solos. Vocalist Tom Braden has a smooth and powerful voice well suited to the music. He is always clear and one hundred percent in control –- one of the better voices on the metal scene today.
Curse of the Artizan is filled with well-crafted songs with traditional metal structures. Influences of Iron Maiden, Metallica and Anthrax are occasionally obvious, but Artizan is not trying to be a copy band. They manage to take the tunes in new and sometimes unexpected directions. Big sweeping hooks and catchy but not overly complex rhythms are the band's trademark, and strong storytelling lyrics fill the album. Their musicianship is excellent and their performances tight. On the whole the album is well engineered with an overall warm tone and it simply sounds great.
Musical highlights include the progressive rhythms rolled into "Rise," the very Metallica/Megadeth guitar riffs on "The Man In Black," Braden's fine layered vocal harmonies on "Fire" and "Game Within A Game", the bouncy, almost Iron Maiden style into to "Fading Story" and the massive everything-but-the-kitchen-sink 10 minute epic "Curse Of The Artizan" which wraps the album and presents the story of the tortured artist in grand style.
Artizan's music will appeal to any old-school metal fan dues to its fine musicality and amazing performance, but it will also appeal to fans of more modern metal genres thanks to some of the more progressive elements woven into the songs. There is only a single negative factor on this album –- over-control. The listener may get the sense that there is a raging beast buried in Artizan but never fully released. They need one track where they turn it up to 11 and totally cut loose instead of reining themselves in and keeping it at 10. Otherwise, it is a competitive debut in a year filled with solid first releases.
Highly recommended!
Genre: Melodic Metal
Band:
Ty Tammeus (drums)
Tom Braden (vocals)
Shamus McConney (rhythm guitar)
Jon Jennings (bass)
Steffen Robitzsch (rhythm/lead guitar)
Additional Musicians:
Hermanus Rombouts performed the leads on "Rise", "Fire" and "Game within a Game" as well as rhythm guitars.
Tony Smotherman performed the solo's on "Trade the World", "The Man in Black", "Fading Story" and "Curse of the Artizan"
(* Steffen did not perform on the album)
Track Listing:
1. Trade The World
2. Rise
3. The Man In Black
4. Fire
5. Fading Story
6. Game Within A Game
7. Torment
8. Curse Of The Artizan
Label: Pure Steel Records
Website: http://www.artizanmetal.com/
Hardrock Haven rating: 8.5/10
by Joe Mis
Staff Writer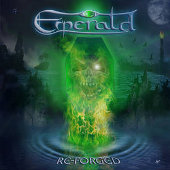 Re-Forged is the newest release from the veteran metal band Emerald. Hailing from Switzerland, this sextet has put together a dozen pounding tracks of relentless metal that will blow out even the best speakers.
Emerald's roots extend back to 1995 when members of Dark Crystal and Oppress joined forces to create a new heavy metal act. Although only one founding member – guitarist Michael Vaucher – remains with the band, their devotion to metal remains a constant. Putting out big booming tracks of melodic heavy metal, Emerald draws influences from the greats – Virgin Steele, Iron Maiden, Jag Panzer, Warlord, Savatage and Crimson Glory to name a few. Despite many lineup changes early on, Emerald managed to build a solid core of talented musicians over the years. Joining Michael Vaucher are bassist Adriano Troiano (1997+), keyboard player Thomas Vaucher (1998+), drummer Alex Spicher (2007+), vocalist Thomas Winkler (2009+) and guitarist Manuel Werro (2009+). Re-Forged is the band's fifth studio release.
Musically, Emerald straddles a number of genres. They add elements of progressive metal and old school heavy metal to a solid base of power metal to create their signature sound. Thomas Winkler has a very powerful voice probably best described as a blend of Rob Rock and Ripper Owens. He sings clearly and stays within his range, and can crank out a fairly good falsetto when needed. Michael Vaucher and Manuel Werro make up a very potent guitar team. They lay down some amazingly complex rhythm lines while making them sound so simple. Both are decent soloists, but seem most comfortable when playing high-speed solos. Their slow breaks are decent, but seem occasionally sluggish or cold. Thomas Vaucher is a good keyboard player, never taking over the music and blending in well with the rest of the band. The real heart and soul of Emerald seems to be the bottom end. Alex Spicher is an amazing drummer capable of doing it all – and doing it all well. Keeping up with him is bassist Adriano Troiano. His bass work is generally subtle but he steps to the fore often with some powerful fills and riffs. The two make a great team and drive everyone else forward. The band's song lyrics are pretty much power metal standard – stories of wars, heroes, sorcery and political criticism – but well done.
Musical highlights include the amazing harmony guitar work on "The Last Legion," the staggered, choppy rhythms and big gang chorus of "Pipes Are Calling," the Savatage influenced "Where's Your God," the varying tempos and overall structure of "The One" – great keys and solos here, the wonderfully old-school almost pop rock groove of "Until My Winter Comes," and the obviously Iron Maiden inspired "Mark Of The Beast."
The production and engineering are very good – the only flaw is that on rare occasion the vocals get buried by the music. The balance is generally good throughout, presenting each instrument clearly and cleanly. Refreshingly the album is not over-engineered like much modern metal – there is an underlying warmth and pleasant feel to all of the tracks.
All in all, Re-Forged is a solid effort from a veteran group, although with the number of personnel changes they've had Emerald is in many ways a new band. If they stabilize their lineup and grow a bit tighter in terms of songwriting they could be easily numbered among the best of the genre. Any fan of heavy metal will find much to like about this release.
Genre: Heavy Metal
Band:
Thomas Winkler (vocals)
Alex Spicher (drums)
Adriano Troiano (bass)
Michael Vaucher (guitars)
Manuel Werro (guitars)
Thomas Vaucher (keyboards)
Guest Musicians: Sean Peck (Cage), Mike Sifringer (Destruction), Mike Steel (Steelclad), Oromi Damir Eskic (Gonoreas)
Track Listing:
1. The Wanderer
2. The Last Legion
3. Pipes Are Calling
4. Where's Your God
5. Alteration
6. Secret Agenda
7. The One
8. Witches Tower
9. Winterlude
10. Until My Winter Comes
11. Mark Of The Beast
12. Mutiny
Label: Pure Steel Records
Website: http://www.emerald.ch/ , http://www.myspace.com/emeraldch
Hardrock Haven rating: 7.5/10
by Derric Miller
Staff Writer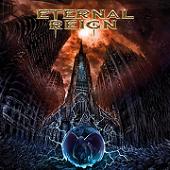 Hailing from Germany, the Power Metal gents of Eternal Reign have just released their third studio album, called The Dawn of Reckoning. Unlike some other Power Metal bands from Germany, Eternal Reign is measurably more "Metal" than bands they may find themselves compared to in that genre, and they also go extremely light on the cheese-factor. In fact, there's isn't one — Eternal Reign is a multi-faceted and polished unit that is closer to Steel Attack than Hammerfall, and everything you like about the genre comes to light on The Dawn of Reckoning.
Many bands of this ilk open with an instrumental, and thankfully, "Drowned" isn't one of them. Instead, it's an ominous and flowing keyboard-led composition with vocals, and lead singer Dirk Stühmer can sing with emotion and melody, as is clear on every note he masterfully croons on "Drowned." But this jets into the second song, "Beyond the Black," and out comes the galloping, Maidenesque guitar leads from Michael Sebastian and Torsten Funfhaus and intense drumming from Lennart Medebach. The sheer heaviness of song is offset by Bjorn Meyer's expert keyboards, sort of circulating in the background. Stühmer owns that sort of throaty and powerful voice you expect from this type of music, and he has range to spare. With tempo changes, breakdowns and emotive guitar leads, Eternal Reign impresses from the get-go.
"Shadows of the Past" is one of the fastest songs on The Dawn of Reckoning, and Jörg Hassel's deft bass playing is off the charts. You don't always notice a bassist when there is keys, two guitarists, drums and vocals joining the cacophony, but Hassel stands out here. Eternal Reign, for a Power Metal band, composes darker and heavier songs than their brethren, and it's a welcome departure.
"Emptiness Devours" begins like a ballad, an atmospheric song with swirling keys, echoing vocals and again, Stühmer shines. But not even two minutes into it, cutting riffs take the song to an entirely new landscape. Triumphant and complex, "Emptiness Devours" is a strong example of Eternal Reign's abilities.
If you like drums, well, listen to the inhuman sounds created by Medebach on "The Beast Within." The drum blasts are both chaotic and precise, and the speed is machinelike. The best part about this song is the seemingly out of place guitar leads that accompany the verses; just because they are innovative doesn't mean they don't fit. Eternal Reign doesn't write obviously straightforward songs—there's a lot there to digest if you listen close enough.
Although this style of music isn't typically a hit-making machine, "Devil and Daughter" is their best chance at writing a hit. The draw of this song is the catchy chorus and Stühmer reaching the near-limits of his range effortlessly on the bridge. His voice soars before the chorus, and the simple yet hypnotic chorus, "Devil and daughter, pleasure and pain … is this the end," is the most memorable chorus on the entire release. (Update: Eternal Reign notified Hardrock Haven this is a cover from Black Sabbath's The Headless Cross album.)
Eternal Reign comes full circle on the closing track, "Still Remains." Just as The Dawn of Reckoning began with a soft, keyboard composition, so does it end. The clarity of the entire album is stellar, but to hear the pristine production efforts on "Still Remains" should make the biggest audiophile applaud.
The Dawn of Reckoning is, from start to finish, a grand album. If you have not yet caught on to Eternal Reign, this would be an excellent place to start. Not all Power Metal has to overloaded you with happiness and pomp; Eternal Reign goes to a somewhat darker side on this album, and this makes them stand out from the glut of Power Metal being recorded today.
Band:
Dirk Stühmer – vocals
Michael Sebastian – guitar
Torsten Fünfhaus – guitar
Jörg Hassel – bass
Björn Meyer – keys
Lennart Medebach – drums
Track listing:
1. Drowned
2. Beyond the Black
3. Lords of Chaos
4. Shadows of the Past
5. Emptiness Devours
6. Lost Clouds
7. Forgotten Sunrise
8. The Beast Within
9. Devil and Daughter
10. Gone Too Far
11. Still Remains
Online: www.myspace.com/eternalreignband
Label: Pure Steel Records
Hardrock Haven rating: 8/10
by Derric Miller
Staff Writer
Lead singer Rick Black of A Tortured Soul checked in with Hardrock Haven to talk about the band's brand new studio album Lucifer's Fate; his 6-octave range; the band's upcoming tour plans; what specific songs like "Dark Chapel" and the title track are all about; the songwriting process; and a hell of a lot more.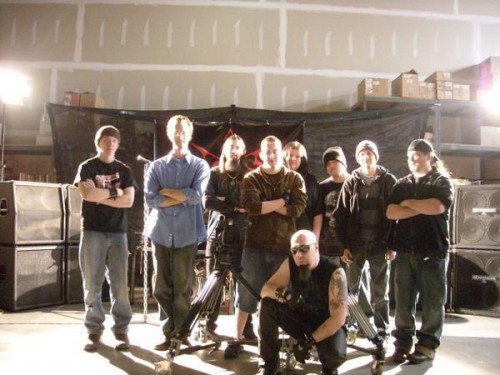 A Tortured Soul is one of the best underground bands you have yet to hear. Tune in now to get to know an amazing singer, and buy Lucifer's Fate immediately thereafter.
Online: www.myspace.com/atorturedsoulmusic
(If the embedded player doesn't populate, click here to stream the interview in a stand alone player.)
by Derric Miller
Staff Writer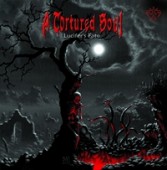 Part Metal Church, part Judas Priest, part King Diamond, you've got to give the gents of A Tortured Soul much respect for taking on an aggressive and seemingly impossible amalgam of Metal greatness and making it all work in the context of a single band. To do so, you need a dramatic, theatric and multi-octave singer who can scream castrato-level shrieks while also managing to hit the lower, gruff and more foreboding bass notes, and vocalist Rick Black does it with such aplomb you'd think the band actually features two different singers. You need to write songs that are dark in nature, that tell a story you want to hear, but that offer searing and complex leads and solos while being to tone it down acoustically and hauntingly, and A Tortured Soul's guitarists Nate Gorenc and Ryne Schultz excel at all of the above. The band's sophomore release, Lucifer's Fate, somehow combines the nostalgia of the past with a fresh outtake on today's Metal, creating music that's both reminiscent yet innovative.
Instead of ripping into the silence with a track heavy and blistering, the slowest song on Lucifer's Fate "Ritual" greets you when you hit play. Immediately, you'll hear that Black is influenced by Rob Halford's lower, controlled and menacing vocal style. When you hear phrases like, "The shotgun is my last goodbye," and "Fill the coffin watch them rise," all the Poe-tinged poetry is accompanied by a deft acoustic guitar piece that belies what you imagine A Tortured Soul is all about. This is no one-trick pony, far from it.
The title track is up next, and yes, they bring the heat now. "Lucifer's Fate" is a monstrously heavy composition, with drummer Eric Gnant pounding mercilessly with double-bass blasts and machine-gun fills. "In hell they will stay, deceived by the master of lies. Slaves to the cross, I weep at your loss," sings Black, in a cold, gruff and clearly unforgiving tone. Waves of Metal crash upon your skull, and then Black unleashes his King Diamond-like, utterly evil high vocal style. It's not Dani Filth, shrieky, but clean and otherworldly, just like King Diamond. The tempo changes intelligently highlight the spoken-word passages—this is one hell of a Metal song.
"Eye of Ra" is the band's first video for the new release, and unfortunately, it's one of the less impressive tracks on the entire release. Where "Lucifer's Fate" switches tempos and is just a mammoth song sonically and lyrically to digest, "Eye of Ra" is a monotonous journey that is too inflexible to deserve such a spotlight in comparison to everything else here.
A Tortured Soul doesn't miss any tricks. "Dark Chapel" begins with a church bell, and you just know it is calling for a funeral. This time, the Judas Priest like guitar leads suck you in to the fevered pace, and Gnant's inhuman power is flaunted on drums again. To get some insight into the visual and visceral lyrics, try on this passage: "Inside I see the cross, that hangs above the altar. That evil lurking as the demons tearing me apart. There is no god or devil, only this church of lies. No words of Christ are written, only the blood of sacrifice!" This should have been the first video, in other words …
When a singer like Black has the ability to nail all the high notes, it's sometimes difficult to reign in that propensity to basically "show off." But A Tortured Soul is smarter than that, and rarely overuses that vocal style. The one track that basically features Black's higher vocals the entire way through is "Rust." It's tough to get a feel on if he is going full voice or falsetto at times, but it is clearly falsetto on the crazy high notes. The change when he drops into a guttural lower range is startling, and about the coolest thing you have heard from a band in forever. Seriously, how impressed are you by a guy who barks the whole album unintelligibly when you hear someone like Black sing in the Heavy Metal/Thrash/Black arena all in one album, sometimes on one song? There's simply no contest.
Lucifer's Fate ends on "Winterkill," a song that is classic NWOBHM at times, showing the band's roots as the track gallops along at nearly Power Metal speeds. Of course, like most of the compositions, the tempo changes and styles change to near Thrash and other times, Classic Metal passages. The guitar solo on "Winterkill" is bubbly, and would be near Neo-Classical if it wasn't so brief and un-masturbatory.
A Tortured Soul is one of the more unique underground bands that, when judged by skill level and songwriting ability alone, deserve a chance to break into the mainstream Metal narrative. Although unpolished and mostly uncompromising, their music does more than just make you slam your head around, which is why you will find yourself getting into the music more and more each time you hit play.
Label: Pure Steel Records
Online: www.myspace.com/atorturedsoulmusic
Track listing:
01. Ritual
02. Lucifer's Fate
03. Eye of Ra
04. Ashes to Ashes
05. Dark Chapel
06. Fallen
07. Rust
08. Reign
09. Winterkill
Hardrock Haven rating: 8.1/10
by Derric Miller
Staff Writer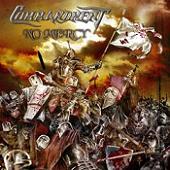 Recorded in the fall of 1989, Commandment's No Mercy is the band's sophomore effort, one that never saw a true release, but is now, thanks to Pure Steel Records. Commandment was a Power Metal/Classic Metal band from the Chicago area that found regional success but ultimately, as with thousands of bands, the money tree stopped bearing fruit, the label went under, and thus, the music went silent. No Mercy features the original nine tracks as well as five demo songs, for the true fans out there.
Commandment plays a blazing sort of Heavy Metal and from the opening vocal notes of "Corrupted Youth," you'll hear their singer David Nava is as unique as the band's sound. If you had to compare them to anyone, early Agent Steel might go part way in defining their sound. The guitarist JR3 is a maniac, with frantic leads, solos and riffs. Everything about "Corrupted Youth" screams with the adrenaline of a pissed-off metal head, and it's fun as hell.
"Betrayed" lets loose with a Nava scream that is high and piercing, then flows into the verses. Although the production isn't quite there, you'll need to pay attention to the guitar leads under the cacophony. JR3 is one talented shredder. There isn't much in the way of sing along choruses here; Nava shows off his range with his siren screams and you will have to be reminded of early Judas Priest as well.
Commandment doesn't change pace often; it seems they are dead-set on scorching anthems that beg you to crack a few dozen beers and scream along. "No Mercy" is one of those anthems, heavy, with bloody razor riffs and immense guitar solos.
If you are into Iron Maiden, then you'll like the rhythmic gallop of "Voice of the Sphynx." The chorus here is the most memorable on the CD. When Nava sings, "Speak to me, tell me your secrets," you will have to be shouting along. It's the strongest song on No Mercy, and makes you long for more Commandment.
Luckily, on this version, you get it, with the demos. You will notice the sound quality immediately, but this kind of music needs to be unpolished and raw as possible, so it's not a detriment unless you are some sort of stuck-up audiophile. "Law of the Streets" certainly could have fit on No Mercy; it sounds like many of the other tracks before it. So do the songs "Fire When Ready" and "On the Attack."
The best demos are "Ivory Tower" and "Tears of Remembrance." On "Ivory Tower," it's the first time the band does any speed other than Mach 1. Nava sounds like he barely has control on parts of the album, but here, on the slower opening verse, you can hear the growth. It goes a step further on "Tears of Remembrance." This must have been about the time Queensryche was influencing bands like Heir Apparent and hundreds of others, because you'll hear a "Take Hold of the Flame" vibe on this track. It seems Commandment was just coming into their own when they broke up, because with the tempo changes, more intricate pacing and obvious vocal improvements on "Tears of Remembrance," they were clearly evolving for the better.
You will never be able to go back in time and hear all the bands you should have, but in this case, you can go back and hear Commandment. And you should.
Online: http://www.myspace.com/commandmenttheband  
Label: Pure Steel Records
Track listing:
1. Corrupted Youth
2. Betrayed
3. Road to Nowhere
4. Guitar Solo
5. The Cell
6. No Mercy
7. Holding On
8. Kamikaze
9. Voice of the Sphynx
10. Law of the Streets (demo)
11. Fire When Ready (demo)
12. Ivory Tower (demo)
13. Tears of Remembrance (demo)
14. On the Attack (demo)
Hardrock Haven rating: 7.6/10