by Justin Gaines
- Senior Columnist/News Editor –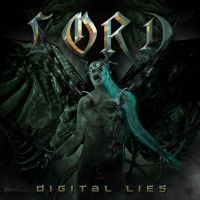 Australian traditional/power metal force Lord is back with a new album, titled Digital Lies. It's the fourth full-length from the band, which of course was formed as a solo project for (now former) Dungeon frontman Lord Tim, and while Lord may have started as something of a departure from the Dungeon sound, it didn't take long for them to become a heavy hitting power metal band in their own right.
Digital Lies is, quite frankly, a monster of an album. This really captures not only the best elements of the Lord sound, but of the power metal genre as a whole. The driving rhythms, melodic lead guitar work, intricate solos and of course the strong vocal performances (including the background vocals) all come together brilliantly here, and we get just enough keys to add some atmosphere and elegance without going overboard with faux symphonics. This is an album that can rival Brainstorm and the long-absent Tad Morose for combining power, melody and heaviness, and there are moments that even recall progressive bands like Evergrey and Vanden Plas. And while it's not a concept album, enough of the songs on Digital Lies tie together lyrically (probably not the one about Conan the Barbarian though) to maintain a certain atmosphere throughout the whole album.
It's hard to call out individual highlights when the whole album is this strong, but if you're looking to "try before you buy," songs like "Betrayal Blind," "The Chalkboard Prophet" and definitely the title track ought to make you a believer. The closing epic "Battle of Venarium" (yes, the one about Conan) is flat-out amazing too.
Lord Tim already has an impressive resume, but this may be his finest work yet. There is no logical way any Lord or Dungeon fan could be disappointed by Digital Lies, and it's more than good enough to win over a host of new fans to the Lord camp. If you're putting together a list of the best power metal albums of 2013, Digital Lies definitely deserves a spot near the top.
Edition Notes: The Australian pressing of Digital Lies includes a newly recorded version of "Footsteps in the Sand" (originally on Lord's 2003 debut A Personal Journey) as a bonus track. It's a nice addition, but probably not essential unless you're a die-hard fan.
Genre: Traditional Metal, Power Metal, Melodic Metal
Band:
Tim "Lord Tim" Grose (v) (g) (k)
Andy Dowling (b) (v)
Mark Furtner (g) (v)
Damien Costas (d) (v)
Track Listing:
1. Incipio
2. Betrayal Blind
3. Digital Lies
4. Point of View
5. Walk Away
6. 2D Person in a 3D World
7. Final Seconds
8. The Last Encore
9. Because We Can
10. The Chalkboard Prophet
11. Battle of Venarium
12. Footsteps in the Sand (2013 Re-recording)
Label: Dominus
Website: www.lord.net.au
Hardrock Haven rating: 8.75/10
by Jenn Carbaugh
- Columnist –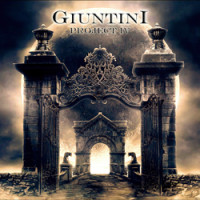 Aldo Guitini is a guitarist that tends to take his time when he is crafting new music. It has been over six years since part three of his Giuntini Project was released. With the assistance of Tony Martin, ex-Black Sabbath vocalist, the album doesn't seem to fall flat. The musical talent that Guitini has on guitar really leads the album. Those skills are paired quite nicely with the vocal range of Martin. The overall sound of this album undoubtedly brings Black Sabbath to mind. If finding a new sound was Guitini's goal, he slightly missed his mark. The fourth part sounds like nothing overly innovative, but it does have its high parts.
The most interesting tracks that truly capture Guitini's guitar capabilities are the instrumentals on the album. "The Rise and Fall of Barry Lyndon" and "Last Station Nightmare" are the instrumentals that express Guitini's riff mastering and composition skills. There is a relative Dio sound that can be heard throughout the album as well. Some of Guitini's influences like Edward Van Halen can be heard. There are similarities with the classic Led Zepplin sound that can be found in songs like "Shadow of the Stone."
Multiple band comparisons can be made because with the blend of Guitini's guitar abilities and Martin's voice, the '80s are easily heard in this album. It is nothing original, but there is obvious talent. The '80s will continue to live on.
Songs like "Saint or Sinner" are catchy with a chorus that will stick with you for the entire day. Then, there are songs like "Born in the Underworld" and "How the Story Ends" that have an upbeat tempo that make your head bob without even noticing it. The album is not amazing in terms of the latest, fresh music, but it is recommended for those fans who enjoy a guitar player with fast fingers and a high belting vocalist.
Genre: Hard Rock
Band:
Aldo Giuntini – guitar
Tony Martin – vocals
Ezio Secomandi – drums
Dario Patti – Keyboard
Fulvio Gaslini – bass
Track Listing:
01. Perfect Sorrow
02. Born in the Underworld
03. Shadow of the Stone
04. Cured
05. I Don't Believe in Fortune
06. If the Dream Comes True
07. The Rise and Fall of Barry Lyndon
08. Bring on the Night
09. Not The Jealous Kind
10. Saint or Sinner
11. Last Station Nightmare
12. How the Story Ends
13. The Truth Never Lies
Label: Escape Music
Website: www.AldoGiuntini.com
Hardrock Haven rating: 6/10
by Joe Mis
- Senior Columnist –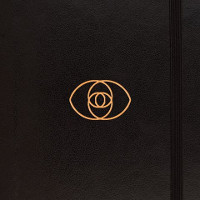 The Distorting Glass is a four-piece electronic rock act based in London, and their music is perhaps best described on the band's own web site as "Faustian Rock" … Think Muse meets Trent Reznor meets William Blake in a dark alley."
Founded in 2011 by sound engineer turned musician / vocalist Pablo Bellinghausen, The Distorting Glass has recently released their debut EP entitled The Germ. He is joined by Brits Ryan White (guitars) and Tom Granica (bass, ex-Tacoma Narrows Bridge Disaster), and Scottish drum prodigy Daniel Martin. For a young band, the guys of The Distorting Glass work surprisingly well together. Each member is a technically talented performer, and each contributes to the overall sound of the album, and no one is relegated to a back seat or mere supporting role.
The music of The Distorting Glass is definitely modern rock with a dark overtone, and there are surprisingly few keyboards and synths for a band that claims to be "electronic rock". Lyrically, the band focuses on madness and creativity, and takes the listener down many a foggy London back street. Bellinghausen's voice is well suited to the music. He does not have a large range, but he uses it well – moving from silky smooth to gritty intensity quickly and often. Ryan White is a solid guitarist, laying down some interesting hooks, complex rhythms and the occasional brilliant solo – without dominating the music with massive chops, although one gets the sense he truly could. Daniel Martin is a superb and flashy drummer capable of doing just about anything with the sticks. He also shows a surprising amount of control and restraint – keeping his work matches to the tone of the music. Tom Granica's bass is very effective and his love of effects pedals can be heard, but he does not allow the electronic distortions to interfere with his technical ability.
"Kilomètre Zéro" is probably the musical highlight of the EP. This track allows Bellinghausen to explore his full vocal range, and features White's best guitar licks. The rhythms are complex and highlight the teamwork and technical abilities of Martin and Granica. The murky lyrics are quite poetic in a medieval sort of way, and conjure up some vivid images. The near-tribal drum work on "Fear and Wonder" best illustrates the massive talent of Daniel Martin, and the rest of the band manages to keep up nicely while handling the prog style tempo changes with a sure touch. The simple and effective lyrics to "The City That Always Sleeps" paint a wonderful and easily imagined picture of both place (a cemetery) and situation – illustrating the band's songwriting skills. The mix and engineering are fairly good, although at times the vocals could use just a bit more volume.
Overall The Distorting Glass has put out a fine debut EP. This act is more than electronic rock or art rock – it is more like a darker, harder entry into the singer / storyteller genre. Musically solid and lyrically dense (there are a number of relatively obscure literary and classical references sprinkled throughout), The Germ will hopefully serve in the biological sense and be a seed that leads to even bigger and better things. The closing line of "The City That Always Sleeps" is "Art in every action is forever carved in stone," and it seems that The Distorting Glass takes that to heart.
Genre: Electronic Rock
Band:
Pablo Bellinghausen (vocals, keyboards, guitar)
Ryan White (guitar)
Daniel Martin (drums)
Tom Granica (bass)
Track Listing:
1. Variance
2. Kilomètre Zéro
3. Fear and Wonder
4. The City that Always Sleeps
5. Clockworks
Website: http://www.thedistortingglass.com/
Hardrock Haven rating: 8/10
by Alissa Ordabai
- Senior Columnist –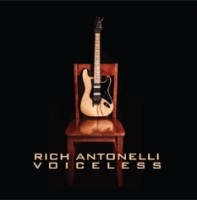 $kyhigh guitarist and lead guitarist of the Bon Jovi tribute band Bon Jersey drives home a simple point on his debut release. Fame and hype – he reminds us – don't guarantee substance or quality. Bigger names on bigger budgets have been releasing ambitious instrumental albums this year, but Antonelli's debut is one of the rare few that connect with you immediately, bypassing tall talk and pretensions.
This warm, flowing record comes straight from the heart, restoring the faith in the brand of glam metal that over the years has been so badly compromised by the industry's profit-chasing and egomania. But you won't hear any self-obsessed craving for renown and fortune on these tracks. Having no big label or an expectant fan base to be accountable to, Antonelli chooses the most straightforward route to reach his audience – by being himself.
Standout "Mechanical Presence" sums up Antonelli's simple, but organic way of blending traditional hard rock and glam metal. Swaggering strut of the opening theme gives fires up the transparently sharp melody which gradually uplifts and transports you. And despite Antonelli's commendable chops, it's the melodies that grab you. Direct feeling and a sense of mystery channelled straight from the heart instantly make Antonelli stand out from legions of chops-men and self-proclaimed futurists. And while the album's DIY production does make some tracks sound more like sketches than fully developed pieces, once Antonelli latches onto a melody, he's got you hooked – line and sinker – such is his gift for lucidly poetic writing.
The final surprise comes in when the album is almost over and you realize you forgot to draw any parallels between Antonelli and his exemplars Bon Jovi. The closing track "Peace", while nodding to Sambora, rings with the kind of hopefulness we haven't heard from Bon Jovi for a long time. And this is where you remember again that it isn't celebrity and publicity that feed the soul. Instrumental guitar music written and played underneath the radar of corporate rock remains the gold mine of beautiful, meaningful music. Simply because undiscovered players – while working on small budgets – can afford the ultimate luxury of being themselves.
Genre: Hard Rock, Glam Metal, Instrumental Rock Guitar
Track listing:
1. The Beginning
2. Mechanical Presence
3. Brie's Song
4. Hannah's Song
5. Peaceful Sorrow
6. Giddy Up!
7. Saturday Night Serenade
8. Rattlesnake Stew
9. Groovy Tuesday
10. Afraid
11. Peace
Online: www.richardantonelli.com
Hardrock Haven rating: 7.5/10
by Nikiforos Skoumas
- Columnist –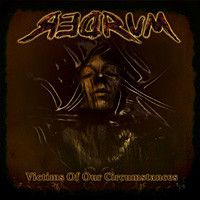 It has been a good five years since the release of Redrum's debut album No Turning Back. The Greek-German outfit fronted by renowned singer Michael Bormann has returned with a new offering in melodic hard rock effectively shattering one's perception of Redrum being a one-off project-album. Guitarists Athan Kazakis and Panos Baxevanis, bassist Alex Kidd and drummer Thanos Sarketzis regroup with the addition of keyboardist Marco Grasshoff
Those who enjoyed their previous album should expect the thick riffs and robust rhythm section that defined their debut only this time expanding on the use of acoustic guitars and keyboards as complements to the songwriting overall. The album opens on the hard rock gang anthem "One of Us-Scream" delivering a plain sing-along chorus as well as a fair amount minor-melodic drama. Next up is "You Can't Buy No Hero" which opens on a metallic-riff yet developing in the album's catchiest track; its chorus seems to come straight out of Bon Jovi's Slippery When Wet or New Jersey. Following is the album's video-track "Dust in Your Eyes" a seemingly introspective tune with a '70s vibe, the closest the album gets to heavy rock. Then comes the ballad "Empty Promises" which softens the rock while retaining the moody tone of its predecessor.
Very important is the inclusion of "Pokerface" clearly the album's most up-lifting moment followed by the equally naughty "Dirty White Boy" whose chorus might bring to mind the track "Bad Boys" from Michael's Charade days. These two tracks soften the mood of Victims of Our Circumstance without being overly optimistic. Conclusively Redrum has very little in common with your average melodic hard rock album; indeed it is '80s oriented but a lot darker than what we have come to expect from the genre.
Genre: Melodic Hard Rock
Line Up:
Michael Bormann – Vocals
Athan Kazakis – Guitars
Panos Baxevanis – Guitars
Marco Grasshoff – Keyboards
Alex Kidd – Bass
Thanos Sarketzis – Drums
Track List:
1. One of Us
2. Scream
3. You Can't Buy No Hero
4. Dust in Your Eyes
5. Empty Promises
6. Pokerface
7. Dirty White Boy
8. Mother I'm Coming Home
9. Tear Down the Walls
10. Have a Nice Day
11. Victims of Our Circumstances
12. You're The Voice
Label: RMB Records
Hardrock Haven rating: 8.5/10
by Jenn Carbaugh
- Columnist –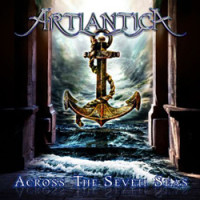 Artlantica's debut album, Across The Seven Seas, is a compilation of Neo-classical charm and witty instrumentals. The band comes from the remnants of Artension and Angel of Eden and includes guitarist Roger Staffelbach, vocalist John West, and keyboardist Mistheria. There are also those who lent a musically gifted hand for this record. These helpful musicians consisted of Dani Löble (Helloween) and John Macaluso (Malmsteen, TNT, Ark) on drums, bass player Steve DiGiorgio (Sadus, Testament), who also worked with Artension and Angel of Eden previously, and guitarist Chris Caffery of (Savatage, TSO).
If you were a fan of Artension or Angel of Eden, this album will quench your thirst. There is a smooth heaviness in the progressive, power metal tracks. There is speed without sloppiness, and there is technical skill without the instruments drowning out the vocals. This album is put together very well.
This album offers a heavy side as well as ballads that capture the voice of West. "Ode To My Angel" is a great ballad that passion can be heard in both the vocals and the rhythmic playing of the instruments. "Devout" is another track that stands out. It has a catchy and quick paced element that keeps the listener entertained. The high belts coming from West display a large amount of talent as well.
There is a random track that does not seem to mesh well with the rest of the melodic album. "2012" is obviously about the inferred doom that the date accompanied. It is that one song that could be skipped over. It does not bring down the rest of the album, but it just seems odd. It doesn't make as much of an impact as songs such as "The Seven Seas," which is certainly a stand out track. Overall, this album does not make a large splash, but it is definitely not a sinking ship. It will please the fans of the previous bands, Artension and Angel of Eden.
Genre: Progressive, Power Metal
Band:
Roger Staffelbach – guitar
John West – vocals
Mistheria – keyboard
Track Listing:
01. 2012
02. Devout
03. Across The Seven Seas
04. You're Still Away
05. Ode To My Angel
06. Fight For The Light
07. Demon In My Mind
08. Return Of The Phraoh, Pt. III
09. Heresy
10. Nightmare Life
Label: SPV, Steamhammer Records
Website: https://www.facebook.com/artlanticamusic
Hardrock Haven rating: 5/10
by Joe Mis
- Senior Columnist –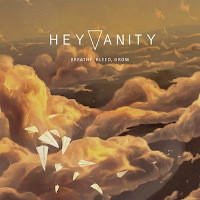 Hey Vanity is not something you yell at someone looking in a mirror. Rather it is a four-piece indie rock band that hails from Essex in the UK. This guitar-driven quartet has just released their debut EP entitled Breathe, Bleed, Grow, and a solid debut it is. A full length album is in the works, and if this EP is an indication – it will be a good one.
Elements of indie rock are rolled together with old school guitar rock and even a hint of punk, producing a sound that is distinctly British. The band's music displays the influences of Weezer, Thrice, and a little Deftones. The five tracks are distinct from one another, and are flush with solid guitar lines, decent hooks and sing-along choruses. Whatever you call it, Hey Vanity's music is straight up rock, with a simple and homespun feel. The engineering is simple and basic with little electronic tom-foolery, giving the listener a taste of the "live experience".
Heavy guitar riffs open the title track, "Breathe, Bleed, Grow." Solid vocals and well-written lyrics make this one a bit of an ear-worm – the chorus sinks into your brain and stays there. Energetic drums and bass compliment the excellent backup vocals, making this a truly memorable song. "Terry Tibbs" lives on the driving, bouncing bass and drum line, and a spirited vocal delivery only adds to it. "Same Old Game" continues the upbeat tempo, and has bit of a Paramore feel to it, and the guitars come more to the front.
"Wading Through Dreams" is the standout track on the EP. Great guitar hooks, a toe-tapping chorus, fine vocals, and strong lyrics all combine to demonstrate the massive potential of the boys from Essex. "One More Step" is a bit harder and grittier than the others, but delivered with equal skill and greater intensity. The band proves that is can do moody as well as any.
While there is nothing groundbreakingly different on Breathe, Bleed, Grow, Hey Vanity's debut is a solid effort and will have broad appeal. Musically solid and well-performed, Hey Vanity sounds more like a veteran act than a young band, and fans of straightforward rock will find themselves anticipating the release of the full length CD from these UK-based rockers.
Genre: Indie Rock
Band:
Marc Halls (lead vocals, guitar)
Will Phillipson (guitar backing vocals)
Ash Clarke (drums, backing vocals)
Dave Ruffle (bass)
Track Listing:
1. Breathe, Bleed, Grow
2. Terry Tibbs
3. Same Old Game
4. Wading Through Dreams
5. One More Step
Label: Small Town Records
Website: http://www.heyvanity.com, https://www.facebook.com/heyvanityuk
Hardrock Haven rating: 7.5/10
by Mark Allen
- Senior Columnist –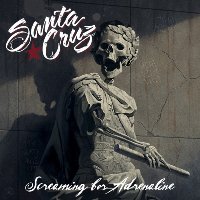 Fans of that Scandinavian neo-sleaze sound will think Christmas has come early when they hear the combustible licks and red-hot hooks of Santa Cruz, the Finnish band poised to make some serious noise in the retro-rock revival realm. If you like your hair-metal '80s-esque and melodically sleazy with that slithering, decadent Sunset Strip groove, Santa Cruz will rock your socks off, rock your world, or whatever cliché "rock your" metaphor you can come up with.
Screaming For Adrenaline is their full-length debut, after a couple of demos and a self-produced EP, and while some of the songs are recycled, they have all benefited from engineering upgrades courtesy of a production that is tight, taut, and professional without calling undue attention to itself like a hooker who slathered on the makeup with a paint roller. In other words, this is not the kind of album that conceals a slew of sub-par sins beneath a sugarcoating of studio gloss, but instead lets the music speak for itself.
The band members weren't even born when hair metal had its heyday—the oldest is only 21—but they hammer their instruments like seasoned pros and they have certainly spent time studying the masters. You can hear elements of Motley Crue, Ratt, Guns 'N Roses, Skid Row, etc. in their sound, yet they studiously avoid cranking out just another carbon copy. While seeking inspiration from the pop-metal professionals of yesteryear, they take steps to ensure they are more than just soulless clones. More up and coming bands should take note, because paying homage to the past while forging your own present day identity is the proper way to approach the neo-sleaze genre. It is not enough to merely say you sound like so-and-so; you must sound like so-and-so…but with your own unique stamp. This is one of the things that separate Santa Cruz from the rest of the new-blood pack.
Disliking this album is harder than hating your own mom. Sure, you could probably nitpick and point to a hook or two that could be a smidgen sharper here and there, but that'd be like bitching about somebody giving you $90 instead of a $100. The reality is, Santa Cruz is just a slamming good time with pyrotechnic guitars, oodles of attitude, good bass tones, and drums powerful enough to sell the whole package. And hey, who doesn't want the whole package, right?
Every song is singularly focused on getting your blood pumping and your pulse racing. They are sleazy and aggressive and loud and catchy and a whole bunch of other synonyms designed to denote major coolness. Old-school head-bangers simply will not be able to resist tracks like "Anthem For the Young N Restless" with its big, hook-drenched chorus and tasty gang backing vocals delivered at just the right time for maximum impact. More gang vocals appear in "Sweet Sensation," as does a blistering guitar solo that will leave the cilia inside your ears scorched and smoking so badly that you may need a Q-Tip to clean out the ashes. Even better, check out "Aiming High," a retro-rock anthem that could not reek any more of the '80s if it donned slashed jeans and snakeskin boots and juggled two Rubik's Cubes while watching Doogie Howser on TV.
At one point Santa Cruz snarls, "Nothing's gonna stop me … 'cause I don't give a f*ck" and then later shouts, "We came, we saw, we conquered!" This brash and bold attitude, coupled with an album chock full of glam-metal anthems, should be more than enough to carry them into the upper echelon of the sleaze-metal revival that has taken the melodic hard rock world by storm. Simply put, Santa Cruz is a welcome shot of sonic adrenaline.
Genre: Hair Metal, Glam Metal, Sleaze Rock
Band:
Archie (vocals, guitar)
Johnny (guitar, backing vocals)
Middy (bass, backing vocals)
Taz (drums, backing vocals)
Track Listing
1. Screaming For Adrenaline
2. Anthem for the Young N Restless
3. Relentless Renegades
4. Sweet Sensation
5. Nothing Compares to You
6. High on You
7. Let's Get the Party Started
8. Alive
9. Lovin' You (Is Just for Playing)
10. Aiming High
11. Let Me (Lay My Love on You)
Label: Spinefarm Records
Webpage: www.facebook.com/santacruzband
Hardrock Haven rating: 8.8/10
by Chris A.
- Senior Photojournalist –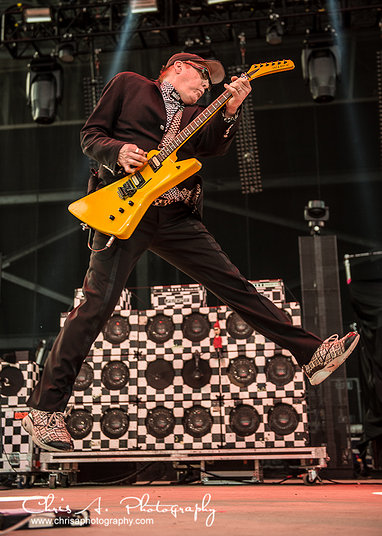 Grey skies welcomed the attendees to the 2013 Rock On The Range festival in Columbus, Ohio's Crew Stadium on the opening Friday morning. Now an institution and in its seventh season, Rock On The Range brings some of the best rock n' roll bands in the world to the capital city of Ohio. For the first six years, the show was a two-day concert event but as the popularity of the event has soared, this year the show was expanded to three days.
Friday's show featured 10 bands on two stages, the Crew Stadium Main State and the smaller Jager sponsored stage. The diverse lineup included:
X-Factor-1
Love & Death
American Fangs
Hollywood Undead
Mindset Evolution
Buckcherry
Oleander
Cheap Trick
In Flames
Korn
Diversity is one of the keystone of Rock On The Range's success as a festival. Just a quick analysis of four of the bands tells the story:
-Buckcherry; one of America's best rock n' roll party bands touring in support of a great new album.
-Cheap Trick, The classic rockers from Rockford, Illinois are known by millions of people around the world.
-In Flames; incredible in your face heavy metal from from Sweden.
-Korn; iconic innovators and one of the genuine heavy weights of the "new metal" movement.
Fans for the show arrived over the afternoon and by six p.m., it was pretty obvious that Rock On The Range's Friday night event was sold out. You can see a few of the photos here and more at www.chrisaphotography.com. With two more days of amazing rock n' roll to come, Rock On The Range is more than just a concert, it's a great musical and social event.
by Ron Higgins
- Columnist –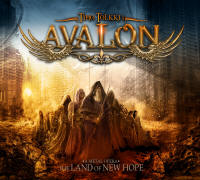 Although rock operas and concept albums seem to be all the rage right now, if there was ever an artist who was meant to release a symphonic power metal rock opera, Timo Tolkki would be it. But if you're going to embark on such a noble adventure and you're the founding member of one of the greatest power metal bands of all time, then you better come out swinging for the fences. So does he hit the proverbial home run with this release? The rock and roll umpires are still arguing the call so let's go to the tape.
In 2012, Frontiers Records President Serafino Perugino contacted Tolkki to follow-up on a previous discussion they had about Timo creating a metal opera resurrecting the classic Stratovarius sound with even grander symphonic elements. He quickly assembled a veritable Who's Who of legendary hard rock musicians and created another impressive release to add to his ever-growing library of classic albums. Members of Helloween, Impellitteri, Sonata Arctica, Symphony X, Rhapsody of Fire and Black Country Communion are just a few of the impressive bands represented on this fine release.
As with all concept albums, Tolkki has imagined a story and uses the musical landscape to bring it to life. The story is as follows: It's A.D. 2055 and most big cities of planet earth are either flooded with tsunamis or destroyed by earthquakes and fire. The whole infrastructure and communication system has broken down. The destruction is total. A small group of survivors leaves for a quest to find a sacred place known as "The Land of New Hope". It is an old fairytale that has been told since decades but very few have actually ever believed of its existence. They travel far on a journey that is full of dangers and come across a seer who guides them further. She explains to them that "The Land of New Hope" does exist but it is guarded by a Keeper and only those who are pure in heart can pass him. They wander further towards their ultimate destiny …
So now that we know the background and the story, what does it actually sound like? Well, it's exactly what you would expect and what many people have been waiting for. It's loud, it's big, and it's damn good. The guitar work is fabulous, the melodies are impressive, the production is superb, and the vocals are second to none. If you're a fan of Stratovarius and you've been longing for the return of the Elements masterpieces, then you're going to be very happy with Timo's latest project.
The album kicks off in glorious fashion with "Avalanche Anthem." It's an orchestrated, double-bass-heavy, keyboard soaked slice of auditory awesomeness that appropriately encapsulates the work as a whole. A good adjective for this song and the album itself is – epic. The guitar work is huge with incredible vocals coming in after about a minute which are quickly followed by the main singer on this release, the beautiful Elize Ryd of Amaranthe. It's immensely enjoyable and prepares the listener for nearly a solid hour of symphonic power metal pleasure.
Given that it's a concept album it's a bit difficult to pull out specific tracks to highlight, especially when you have a record that is this solid throughout. But there are a few songs that manage to rise to the top of the cream of this magnificent concoction. One of them is the second song, "A World Without Us," which also happens to be the album's second single. It has great harmonies, a memorable chorus and blistering guitar-work while also featuring slower piano moments. It's certainly understandable why this was chosen as one of the singles, especially with vocal duties coming from not one, not two, but three amazing singers, including Ms. Ryd along with Russell Allen and Rob Rock. It's actually better than the first single, "Enshrined in My Memory", which is the album's third track and first video. This song is catchy but only features one female vocalist and has an odd electronic sound running in the background giving it a strange Duran Duran type quality.
Other standout songs include a middle track "We Will Find a Way," and the three final tracks "To The Edge of the Earth", "I'll Sing You Home" and "The Land of New Hope." It's rare when an album's best songs wind up at the end of the album but always a pleasant surprise when it does. There's certainly no filler here.
In particular, the final song, the title track, is spectacular and qualifies as one of the best songs on offer, if not the best track on release here. It clocks in at a little over 9 minutes and features the unmistakable vocal style of the legendary Michael Kiske. It could easily be the lead single if not for its prog-inspired length. However, if you only get the chance to listen to one track from this fine release, make it this one.
So is Timo Tolkki's Avalon release The Land of New Hope a home run? Undeniably. It may not be a perfect launch all the way out of the stadium but it's definitely out of the park and out of this world! When it goes on sale in the next few weeks (May 17 in EU and May 21 in NA), buy it immediately and enjoy an hour of symphonic power metal bliss.
The Cast:
• Guitars & Bass: Timo Tolkki
• Vocals: Michael Kiske (UNISONIC/HELLOWEEN), Elize Ryd (AMARANTHE), Rob Rock (IMPELLITTERI), Russell Allen (SYMPHONY X), Sharon Den Adel (WITHIN TEMPTATION), Tony Kakko (SONATA ARCTICA).
• Keyboards: Jens Johansson (STRATOVARIUS), Derek Sherinian (BLACK COUNTRY COMMUNION), Mikko Härkin (SONATA ARCTICA)
• Drums: Alex Holzwarth (RHAPSODY of FIRE)
• Orchestrations: Sami Boman
• Opera Vocals: MagdalenaLee
Track Listing:
1. Avalanche Anthem
2. A World Without Us
3. Enshrined in My Memory
4. In the Name of the Rose
5. We Will Find a Way
6. Shine
7. The Magic of the Night
8. To the Edge of the Earth
9. I'll Sing You Home
10. The Land of New Hope
Label: Frontiers Records
Website(s):
http://tolkki.org/
https://www.facebook.com/timotolkkiofficial
https://twitter.com/tolkkiofficial
http://www.youtube.com/artist/timo-tolkki
Hardrock Haven Rating: 9.5/10
by Anabel Dflux
- Photojournalist –
May 11, 2013 at Bar Sinister in Hollywood, CA –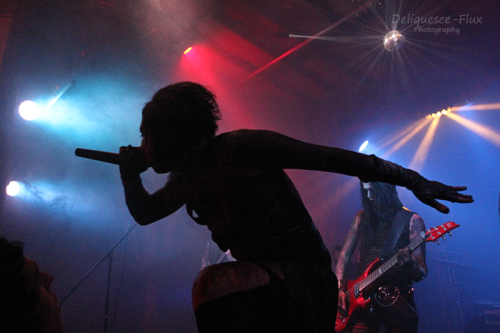 Brainchild of Kristof Bathory, Dawn of Ashes formed in 2001 and has since been a prevalent force in the heavy music scene. The band's sound is derived from a unique combination of genre elements, ranging from black metal, shock rock, industrial, and aggressive music. Lyricism revolves around various 'shocking' topics, such as sexual perversions and horror. Their stage presence, however, is definitely something out of your nightmares. Adorning blood soaked faces that contrast pale white skin, Dawn of Ashes definitely takes the horror aspect of their work seriously.
To start off their upcoming tour after the drop of their latest album Anathema, Dawn of Ashes found themselves at Bar Sinister, one of the most infamous Goth clubs in Hollywood. They drew in quite a crowd; every inch of this distinctive venue was packed with the body heat of those interested in the gothic subculture, ranging from musicians, enthusiasts, and fans of the performers.
It's clear as day to spot Kristof and his live crew as they set up for the night's performance, stirring the audience as many begin to crowd around the stage. After an introduction from 'Sinister host Kent Kaliber, the band jumped right into the music. The band's unusual stage antics and demonic characterizations definitely intrigued many, as more and more onlookers stopped their socializing to watch (and likewise, those not-so-into the heavy sound made their speedy exits). Dawn of Ashes managed to crank out nearly their entire album Anathema without hesitation, and even drag a few guest performers up on stage along the way.
Whether you've heard of Dawn of Ashes or not, an impression was definitely made that night amongst all the attendees.
You can connect with Dawn of Ashes at their official website http://dawnofashesofficial.com/, and Facebook.
Lineup:
Kristof Bathory – (Mastermind / Song-writer / Producer / Pianist /
Keyboards)
Bahemoth -(Live keyboards / studio engineering)
(LIVE – MEMBERS)
Syrus – ( Live Guitars / Studio Guitars)
Krz Souls- (Live Electronic percussion)
Jon Siren – (Live Drums)
Dawn of Ashes Concert Photo Gallery
[Photos by Anabel Dflux]
by Mark Allen
- Senior Columnist –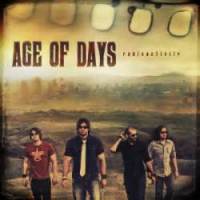 If you're weary of modern hard rock that is so blatantly mainstream that every song is designed around ear-candy hooks and radio-ready choruses, then you'll want to avoid this new Age of Days (formerly Age of Daze) album. But if you can't get enough of that commercial sound, you should run out and purchase a copy with the kind of dazzling speed that would leave a cheetah in the dust. Because Radioactivity is one of the best examples of the modern rock genre you'll hear this year.
This is the album that should catapult Age of Days to the top. The first single, "Bombs Away," was the perfect choice, a bombastic hard rock anthem with a rollicking good chorus that rivals the best of Hinder or My Darkest Days. Peel back the angst and you might even find that it's really a romantic song; what girl's heart wouldn't go pitter-patter at lyrics like, "You're a no class, white trash, royal pain right in the ass / But I'm here to stay." That's amore, baby.
Age of Days do not break any new ground, nor is there anything brave or courageous or innovative about what they do. But that's not the point. They nail the modern hard rock formula, from the beefy production to the grittily soulful vocals to the punchy power chords to the catchy choruses to the crunchy guitars. It may not be gourmet cuisine, but it's the modern rock equivalent of a juicy cheeseburger cooked just right. If you're looking for something with fancy trimmings or an avant-garde edge, you're poking around in the wrong genre.
Song-wise, the band delivers with all the writing skills of bigger names like Nickelback, Daughtry, or Rev Theory, with any dips in quality being minimal hiccups rather than major catastrophes. The flow is well-executed, the tracks arranged so that boredom is as nonexistent as the Pope's presence on a porno shoot. "Now or Never" has a body-moving rhythm that is impossible to resist and the chorus soars high with some tasty backing vocals. "Broken" is a beautifully moody, dark-hued, mid-tempo rocker with poignant lyrics; just one listen and you'll know why it was chosen to be the second single. "I Did It For Love" comes out cranking with some kick-ass rock 'n' roll chops and a spitfire chorus with a lyrical sense of humor as the singer tries to convince everyone that he "did it for love," but finally gives up and admits, "F*ck it, I did it for lust." Ah, such refreshing honesty.
Age of Days check off all the crucial modern hard rock criteria and do so in top-notch fashion. Notify the other albums in your collection that you'll be ignoring them for a while, because once you slip Radioactivity into your stereo, you won't want to take it out for days. There are a lot of piss-poor bands polluting the radio these days, but Age of Days sport enough of an edge and a keen knowledge of how to navigate their chosen genre to avoid being lumped into the cesspool of cookie-cutter banality. Sure they sound like a lot of other modern hard rock bands…but they sound like the best of 'em. And that makes all the difference.
Genre: Modern Hard Rock
Band:
Tim Morrison (vocals, guitar)
Matt McLaughlin (bass, backing vocals)
Brent Alvey (lead guitar)
Mike Langford (drums)
Track Listing
1. Bombs Away
2. Now or Never
3. Broken
4. Justify
5. Live Out Loud
6. I Did It For Love
7. Ready To Go
8. Wrecking Machine
9. Not Breathing
10. All I Know
Label: Cordova Bay Records
Webpage: www.facebook.com/ageofdays
Hardrock Haven rating: 8.6/10
by Derric Miller
- Managing Editor –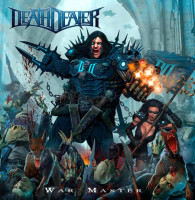 Just listen to the opening scream from Sean Peck (Cage) on Death Dealer's ode to themselves "Death Dealer" from their new album War Master and explain to someone how he isn't one of the biggest names in metal? He's the next generation Rob Halford. Put him on the same team as Rhino and Ross the Boss, and the prolific and talented guitarist/songwriter Stu Marshall (Dungeon, Empires of Eden) along with the wanted man/bassist Mike Davis (Lizzy Borden, Halford) … exactly what the hell can you expect except bigger-than-life METAL? It's even bigger than that, once you give it a listen.
Listening to the opening song "Death Dealer" is like drinking barbed wire covered in ghost chili extract, or it will feel like that if you try to nail those otherworldly notes Peck screams at you. Rhino's drumming is barbaric, the riffing and leads are orchestrated cacophony, and everything is breakneck—in the first 20 seconds. Peck crescendos the lines in the chorus until he's once again … "showing off" is too strong a word, but he's singing in a style very few vocalists on earth can even attempt.
The title track "Warmaster" is one of the more majestic songs on the release, in parts. Death Dealer mixes Progressive/Thrash/Speed/Power Metal in a way that is complicated and yet makes perfect sense once you hear it. This is one of those songs, with pomp at some passages and then sheer Thrash Metal riffing, like Slayer, in other sections. If you listen to this song too much, you'll never have less than a five o'clock shadow on your face — you'll become too manly. (Yes, you too, ladies.)
By the time you land on "Children of Flames" you receive a welcome reprieve. Plus, ADD would set in if their only speed was "faster," so letting the music breathe in the airy start to "Children of Flames" is necessary. Peck sings in a haunting style, lower, and in some places with a pitch-perfect falsetto before swelling to mammoth vocals on the chorus, only to slide back to a softer delivery. It's something akin to Metal Church's classic "Watch the Children Prey," and not because they both have the word "children" in it. It's a compelling composition and one of the most memorable on the release.
For pure fun, "Hammer Down" is the one you'll go back to over and over. This is in a more Manowar style, at least during the chorus, memorably simple and forcing you to sing with the gents as soon as you hear the chorus. "Bring the hammer down! Bring the hammer down. Hammer down … bring the hammer down!" That's it, and you can yell along instantly.
It all comes full circle with "Wraiths on the Wind," and you'll hear Davis' bass expertise immediately, as he drives the song with his adept. As one of the "slower" (grain of salt taken) tracks, it races along at a Power Metal speed, and instead of the blazing leads you'll hear more thick, razor riffs, except for the solo which is molten lead.
Other killer songs include "Curse of the Heretic" and "Liberty or Death." There's simply not a subpar song on the album.
Death Dealer owns all of the necessary components to succeed. They have name recognition, talent, songwriting ability and a collectively magnetic live stage presence. They do not consider themselves a one-off project but a band, or as Marshall puts it, "This is a long-term vision." Next time around the guys might want to create a couple more songs like "Children of Flames," but if their debut idea was to create audial aggression and annihilation, they succeeded twice.
Genre: Classic, Power, Manly Metal
Band:
Sean Peck – Vocals
Stu Marshall – Guitars
Ross the Boss – Guitars
Rhino – Drums
Mike Davis — Bass
Track listing:
1 Death Dealer
2 Never to Kneel
3 Warmaster
4 Children of Flames
5 Curse of the Heretic
6 Hammer Down
7 The Devil's Mile
8 Liberty or death
9 Heads Spikes Walls
10 Wraiths on the Wind
Label: Steel Cartel Records
Online: www.deathdealer.co
Hardrock Haven rating: 8.6/10
by Alissa Ordabai
- Senior Columnist –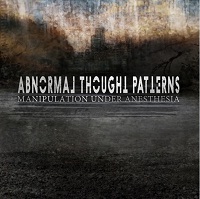 Here's a surprise: front-runners of highbrow math metal suddenly put their rational calculations on the backburner to release an album of remarkable emotional depth. The second record by prog metal trio Abnormal Thought Patterns (and their first release on Lifeforce Records) takes the band's erudite virtuosity from the test tube into the real world. If their debut album was all about sharp, impersonal frenzy of phenomenal chops and unusual time signatures, here we have a release that wants to meet the outside world – with all its darkness and all its mysteries – head on.
Virtuoso brothers Jasun Tipton (guitar) and Troy Tipton (bass) are, of course, also known for their stunning musicianship and commendable songwriting as the driving force behind the Zero Hour project. But Abnormal Thought Patters has a bolder concept which now ties together A-grade musicianship, experimentation, and exploration of some mystifying (and often bleak) human truths. Standout "Velocity and Acceleration Movement 6" gives the first hint of what the band tries to tap into here. Hypnotic ostinatos and a spellbound melody join together not to impress, but too connect with the listener.
Other tunes are more analytical, but just as intense. "Harmonic Oscillators" engages in complex structures and calculated symmetries of vigorous, note-perfect mathematical metal. Several themes are developing at once, moving in and out of each other, but between them a restrained but urgent undercurrent of eerie darkness bleeds through. This shadowy, sorcerous streak fully surfaces on gems such as "Calculating Patterns" and "Autumn". On "Calculating Patterns" the guitar channels Pat Metheny's jazz cool with knowing depth, while "Autumn" blends jazz and rock to transport you into a witchy place where a simple melody weaves a vibe both chilling and moving.
And for all the excitement of the band's beautifully executed and intelligent virtuosity, it is this newly found, searching mysticism which makes this album one of the best records of 2013. It presents an enigmatic, at times haunted vision, but the fire at the heart of the band's musicianship prevents the album from sinking into depression. Otherworldly yet human would be the most laconic way to sum up this extraordinary release.
Genre: Prog Metal, Jazz
Personnel:
Jasun Tipton – guitar
Troy Tipton – bass
Mike Guy – drums
Track Listing:
1. Velocity and Acceleration Movement 5
2. Velocity and Acceleration Movement 6
3. Velocity and Acceleration Movement 7
4. Velocity and Acceleration Movement 8
5. Calculating Patterns
6. Harmonic Oscillators
7. String Lullaby
8. Autumn
9. Manipulation under Anesthsesia
10. Electric Sun 2.0
11. Quintessence
Label: Lifeforce Records
Online: www.abnormalthoughtpatterns.com
Hardrock Haven rating: 9/10
by Jonna Ambur
- Senior Photojournalist –
MAY 3, 2013 at MOHEGAN SUN ARENA in UNCASVILLE, CT.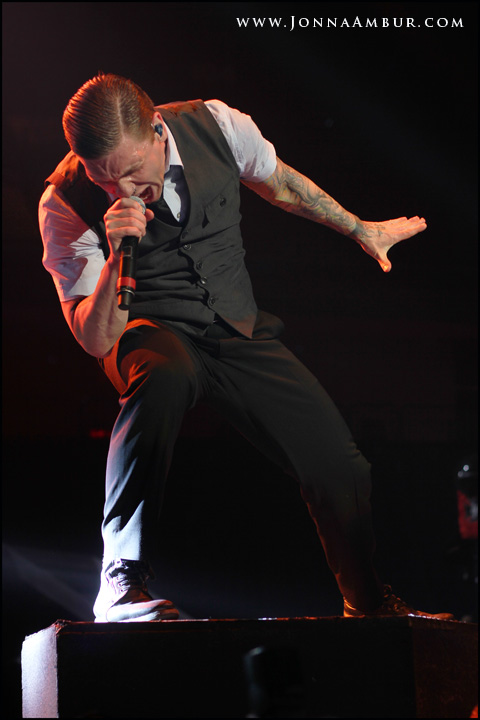 Shinedown is from Jacksonville Florida. Producing hit albums since 2003, Brent Smith (vocals), Eric Bass (bass/piano), Zach Myers (guitar) and Barry Kerch (drums), rocked the Mohegan Sun Arena. Playing favorites like "Enemies," "Devour," "Unity" and "The Crow and the Butterfly" right out of the gate, the band was on point, with the top notch vocals and musicianship that they've been known for.
Their current tour is in support of Amaryllis released in 2012 which is preceded by studio albums The Sound of Madness (2008), Us and Them (2005) and Leave a Whisper (2003). With over six million albums sold worldwide this is a band that prides themselves on creating music that is always evolving. Next on their list of accomplishments will be an album that features 10 acoustic covers to be released over 10 days that include songs that were chosen by fans.
Shinedown's set went on to include "Diamond Eyes," "45," "Simple Man," and "Bully." It was a night of true, solid rock and roll. A tour to catch for sure!
Bush and Airbourne are currently on tour with Shinedown. After wrapping up in the US this month, they move on to Canada and the UK through October.
Bush is touring in support of their fifth studio album, The Sea of Memories and features Gavin Rossdale (vocals/guitar), Robin Goodridge (drums,) Chris Traynor (guitar) and Corey Britz (bass).
Airbourne is touring in support of their 3rd studio album, Black Dog Barking and features Joel O'Keeffe (vocals/lead guitar), David Roads (guitar), Justin Street (bass), Ryan O'Keeffe (drums).
Shinedown Concert Photo Gallery
[Photos by Jonna Ambur]
by Deb Rao
- Senior Columnist –
APRIL 27, 2013 at Vinyl in Las Vegas, NV. –
Book Of Doom Acoustic Tour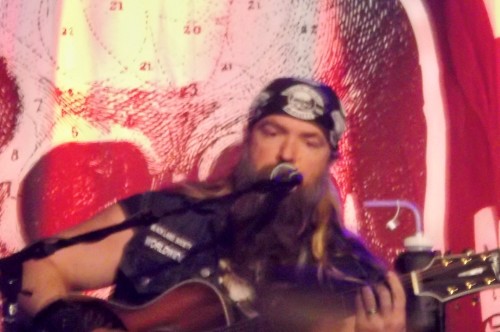 Black Label Society front-man Zakk Wylde recently made a special appearance on his Book Of Doom Tour at Vinyl in Las Vegas. The tour is in conjunction with the release of his book Bringing Metal To The Children on paperback that came out on April 9.
The Las Vegas Chapter sporting their BLS shirts came out in full force. The show inspired three segments including the acoustic show, readings from Bringing Metal To The Children, and a Q And A segment. Vinyl was the perfect setting for this coffeehouse performance. Zakk Wylde and his band mate Nick Cantanese took the stage at 9 p.m. Opening with "Blessed Hellride" tonight's performance was all about the guitar shredding and captivating road stories. The repertoire went all the way back to the early Pride And Glory Days, as Zakk and Nick unleashed "Machine Gun Man."
Tonight's performance was slated acoustic but I have never seen such a brilliant display of sizzling pyrotechnic guitar shredding as Zakk displayed tonight on his acoustic electric. Zakk shredded the fret board and bedazzled the audience with flawless precision, as every guitar player in the audience stood in awe. After getting past all the amazing guitar work then came the captivating road stories. Zakk the master storyteller was not short on road stories. The guitar player went way back in time from his trek from an aspiring guitar player to becoming one of the most sought after guitarist in the business. One of the most interesting things that Zakk said was that anyone can get into the music business. He said the music business was one of the few careers that you don't need a degree.
Highlight of the set was the dedication to Dimebag on "In This River." The passion from this song just soared. Another highlight was "Damage Is Done" featuring Nick Catanese displaying some nice lead work, and Zakk played piano. Other highlights included "Spoke In The Wheel." It's a song that Zakk said was the first song for Black Label Society that started it all.
It was clear to see how the southern rock era had heavily influence his song writing. During his performance tonight, he reminded me many times of Gregg Allman especially on the piano ballads.
It was very cool that Zakk did a Q and A segment. In attendance in the audience was GNR guitarist DJ Ashba. He was the first person to ask a question and praised Zakk for his guitar playing. I was also fortunate enough to ask Zakk a question. Zakk has performed all over the world and I was curious to see what his favorite city was to perform in. He answered, "New York City." Zakk said,"As a musician I could play anywhere even in a bathroom stall. It's all about making the music. As long as you bring the comedy along with it."
Tonight the show was not short on comedy, as the master storyteller and guitar player Zakk Wylde was in his glory, reminiscing about some of the greatest moments of his career. Zakk and Nick ended the show with a cool acoustic rendition of "Stillborn." The song inspired some nice guitar changes. New York City may be Zakk's favorite place to perform, but tonight Zakk took Las Vegas by storm in true Black Label style.
Set List:
The Blessed Hellride
Queen Of Sorrow
Machine Gun Man – Pride and Glory
Road Back Home
Spoke In The Wheel
Throwing It All Away
In This River
Damage Is Done
Lovin' Woman – Pride And Glory
I Thank You Child
Rust
Stillborn
Dillinger Escape Plan Concert Photo Gallery
[Photos by Jonna Ambur]
by Jonna Ambur
- Senior Photojournalist –
APRIL 28, 2013 at TOAD'S PLACE in NEW HAVEN, CT. –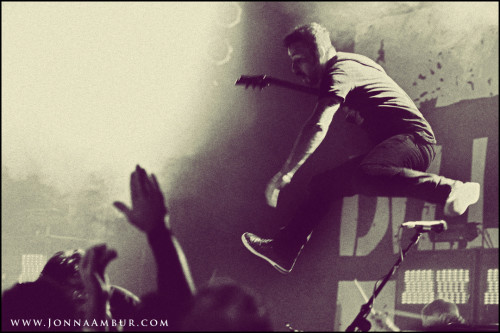 When someone mentions The Dillinger Escape Plan, the general response is, "Those guys are nuts!" The show at Toad's Place was no different. From the moment DEP took to the stage, the energy in the room was pegged. The fans kept a constant mosh pit for their entire set and the band's performance was full of insanity.
DEP is more than your typical hardcore metal band — they imbed themselves with their fans. With people allowed right up to the front of the stage, Greg Puciato (vocals) just had to get into the mix. Tossing his monitor off to the side like a toy, he was right there in the middle of all the people that had been waiting to see them. Ben Weinman's (guitar) acrobatics kept everyone pointing and wondering whether he was going to hang off the rafters, jump off the monitors, or toss his guitar into the crowd. At some point something must have hit him in the face, leaving him with a cut on his face, but it's unlikely he noticed. There was never a dull moment! Liam Wilson (bass), Bill Rymer (drums) and James Love (guitar) completed the band Sunday night. These guys are a sight to be seen, true performers and amazing musicians!
DEP has five albums to their roster and all have maintained that same level of crunching hardcore metal with a punk chaser. Puciato was recently named Number 1 in Metal Sucks' Top 25 Modern Metal Frontmen and the band performed at the 2013 Golden Gods Awards in Los Angeles, Calif. on May 2.
Dillinger Escape Plan Concert Photo Gallery
[Photos by Jonna Ambur]
by Justin Gaines
- Senior Columnist/News Editor –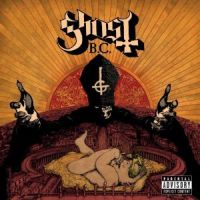 After months of speculation, controversy and sheer hype, we finally have the new album from Swedish band Ghost – or Ghost B.C. as they're calling themselves in the U.S. Ghost, of course, made a huge splash with their 2011 debut Opus Eponymous, and since its release their buzz has only increased, leading to a reported seven-figure deal on a major label. Naturally, expectations were very high going into their sophomore album, which is titled Infestissumam. Fans of the debut weren't exactly put at ease when the first single – "Secular Haze" was released. It's heavy use of circus-like organ seemed like a huge departure from the simple, catchy retro metal of the debut. Well, if "Secular Haze" threw fans for a loop, the rest of Infestissumam will definitely have some jaws dropping.
The formula for Opus Eponymous was simple – retro sounding heavy metal that sounded more or less like King Diamond writing lyrics for a Blue Oyster Cult album (with a bit of Angel Witch-y NWOBHM for good measure). The easiest thing for Ghost to do here is serve up another 8-9 catchy Satanic rockers to satisfy their fans. Instead, the band reached even further back into '70s prog and even '60s rock for an album that is both catchy and complex, and for all its Satanic trappings is a layered, progressive and perhaps even artistically brilliant work.
Opus Eponymous was effective for a reason, and Ghost hasn't forgotten that here. Infestissumam still has a handful of catchy heavy metal songs like "Jigolo Har Megiddo," "Depth of Satan's Eyes" and especially "Year Zero" that should satisfy the way "Satan Prayer" and "Death Knell" did. It's songs like the gloriously morbid King Diamond does King Crimson "Ghuleh/Zombie Queen" and the epic "The Monstrance Clock," with its Summer of Love turned Summer of Satan vibe, that show just how creative this band really is behind the robes and makeup. You hear it just as clearly on "Body and Blood," which has a strong Kinks sound, and the bouncy "Idolatrine," which for all its dark lyrical focus has the kind of vocal harmonies and guitar tone you'd expect from a vintage Beach Boys tune.
Now if you just read that and thought "why the hell do I want to hear Ghost sounding like the Kinks or the Beach Boys," that's totally understandable. If you just want another Opus Eponymous, you're not going to get that here. Even the most jaded listener is going to be won over by Infestissumam though. This is the kind of album that shocks you on the first spin, but definitely gets its hooks into you, and with each listen you hear something new and eventually realize that the album is nothing short of a triumph. All of the album's disparate elements come together brilliantly in the end, and while you'll no doubt have your favorite songs, like the debut Infestissumam works best as a complete experience.
There will no doubt be fans who just can't get into what Ghost is doing here, and there will be skeptics who question whether the band is worth the hype (or the money) they receive. They're going to be the minority though, as Infestissumam is every bit as mesmerizing and memorable – albeit in a very different way – as its predecessor. It is, quite simply, the most amazing album 2013 has to offer so far.
Edition Notes: There are several versions of Infestissumam available. The basic CD comes in a flimsy digipack, while the deluxe edition comes in a jewel case with full booklet and two bonus tracks – "La Mantra Mori" and a very creepy cover of Abba's "I'm a Marionette." The standard LP edition is on red vinyl, while the European version has a deluxe gatefold packaging.
Genre: Heavy Metal, Occult Rock, Progressive Rock
Band:
Papa Emeritus II and a Group of Nameless Ghouls
Track Listing
1. Infestissumam
2. Per Aspera Ad Inferi
3. Secular Haze
4. Jigolo Har Megiddo
5. Ghuleh/Zombie Queen
6. Year Zero
7. Body and Blood
8. Idolatrine
9. Depth of Satan's Eyes
10. Monstrance Clock
Label: Republic
Website: www.ghost-official.com
Hardrock Haven rating: 10/10
by Emma Jenkins
- Guest Columnist –
April 26, 2013 at Rock City in Nottingham, U.K.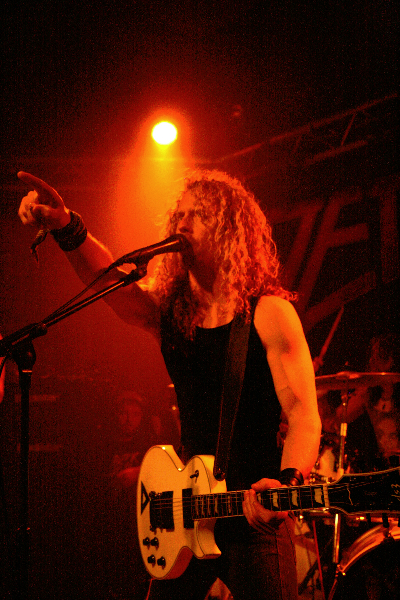 JettBlack kicked off its co-headlining set to thunderous applause. These guys have built a loyal following, and, after having watched their set, I can see why. The band was tight. JettBlack took to the stage at 8:02 p.m., and the place went mental. Kicking off with "Two Hot Girls," the chorus of " … save me, save me …" instantly echoed out around the room. It was an excellent start. The band continued with "Less Torque, More Thrust" and kept the pace going all the way through to the raucous "Get your hands dirty." The crowd loved it, lapping up every second. JettBlack utilized all its 50 minutes with a highly charged performance, encouraging the audience to participate with a lot of air-punching and some very robust singing. The set was rounded off with "Mother Fucker," before the final crescendo of "Raining Rock," and, at that point, it most certainly was.
Co-headliners CrashDiet obviously was going to have a difficult gig, given the fact that the band's manager, Michael Sunden, tragically died just a week ago at the same venue in which the band had played. The band would have liked to cancel this gig, but, as very succinctly put by singer Simon Cruz, "… let this night continue in the name of Rock 'n' Roll … let this be a celebration of Michael and not be a sad evening."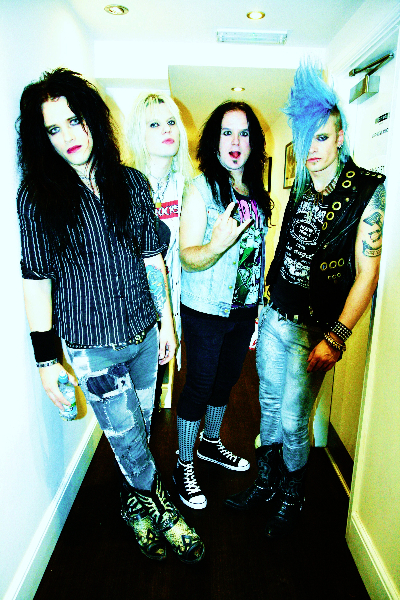 So the set began with the powerful "Breakin' the Chains." In the beginning, they seemed a little disconnected, which was understandable. But CrashDiet soon pulled it together. By the time the band performed "Miracle," everybody was singing along. The pace kept up with "California" but seemed to wander off the tracks with "Garden of Babylon." Maybe it was slightly too instrumental and musically indulgent for my personal tastes. The energy level of the crowd did seem to dip a little at this point; however, the band turned this around as soon as CrashDiet launched into "Riot in Everyone," followed by "Generation Wild."
The band was in full swing, and, at this point, Simon Cruz, with his bright-blue Mohawk, climbed up the speaker stack and dove into the crowd. It was thrilling for most but heart stopping for others. The band was in a powerful flow at this point, and the audience was in the palm of the band's hand. There was nothing that they couldn't do. Unfortunately, the set had to come to an end, and what an end it was; CrashDiet played the foot-stomping, air-punching, audience-jumping "Cocaine Cowboys." Those boys did well. In fact, they did more than well; they were excellent, and, in spirit, Michael Sunden would have been foot stomping, air punching and jumping along with the rest of the audience.
Jetblack & Crashdiet Concert Photo Gallery
[Photos provided courtesy of Jadranka Jade]
by Mark Allen
- Senior Columnist –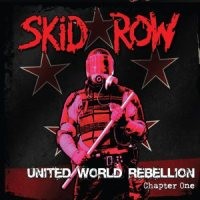 There are plenty of people out there who think Skid Row should have come to a screeching halt when Sebastian Bach stopped doing the rattlesnake shake and left the band. And based on the subpar caliber of Thickskin and Revolutions Per Minute (both enjoyable enough in their own right but hardly classics), those people could make a strong case. But instead of hanging up their big guns and fading into the oblivion of '80s nostalgia, the band has soldiered on with Johnny Solinger at the vocal helm.
While legions of fans have turned away because they can't stand the heartache of watching this once-great band reduced to a shadow of its former self, other fans have kept the faith despite Skid Row's reinvention. But despite their loyalty—or perhaps because of it—those steadfast believers are holding onto the hope that the band will one day return to form. The loss of Sebastian is not insurmountable—Solinger may not be Bach caliber, but he's not exactly makin' a mess of things either—but the songwriting needs sharpening.
United World Rebellion–Chapter One is the first in a series of planned EPs. After tolerating the band's prior experiments with modern rock and punk-metal, fans are eager to see if Skid Row has finally returned to their heavy roots, if they can still tear it up like a midnight tornado. And when the first song, "Kings of Demolition," comes slamming out of the speakers, those fans will thrust their fists skyward and scream thanks to the gods of metal, for this is by far the best hard rock anthem the band has released since Bach bade the microphone goodbye. It's a big, ballsy, bad-ass head-banger with raging rhythms and smoking choruses and in your face attitude. You'll be praying to Quicksand Jesus that the whole EP is this good.
Unfortunately, the band is unable to capitalize on this early momentum. They blow their load early and while they manage to get it up on a couple other tracks, they're just not as good as that terrific opener. "Let's Go" keeps things rocking and is actually a pretty solid tune, but the next song is dullness personified as Skid Row try to recapture their balladic glory with "This is Killing Me," which is probably what you'll be thinking as the song plays. "Get Up" is also a really good song…for Egypt Central or Pop Evil. In other words, it's a modern hard rock track with lots of low end muscle, a head-stomper of a chorus, and tough guy gang vocals. A cool track for sure…but it ain't Skid Row. The EP closes with "Stitches," which is so utterly forgettable that it will require an iron will not to read the band the riot act.
Once upon a time, the youth gone wild would have cut their wrists and waded through shark-infested waters if that's what it took to get the latest Skid Row album. But the youth gone wild are now the middle-agers gone bald and the Skid Row glory days are long gone. Granted, this latest effort has one great song and two good ones, so it's not all just wasted time, but with the exception of "Kings of Demolition," there is nothing here that compares to their pinnacle. Hopefully the band can put all this subpar monkey business behind them and the next chapter in the Skid Row saga will be more interesting.
Genre: Hard Rock, Metal
Band:
Johnny Solinger (vocals)
Dave "Snake" Sabo (guitar)
Scotti Hill (guitar)
Rachel Bolan (bass)
Rob Hammersmith (drums)
Track Listing
1. Kings of Demolition
2. Let's Go
3. This is Killing Me
4. Get Up
5. Stitches
Label: Megaforce Records
Webpage: www.skidrow.com
Hardrock Haven rating: 7/10
by Joe Mis
- Senior Columnist –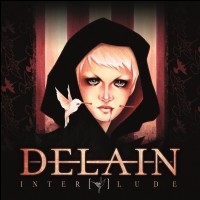 The Dutch symphonic metal band Delain will be shortly releasing Interlude, a CD and DVD combo package, as a tribute and "thank you" for their fans and supporters. Rather than approaching this as a "best of" or live CD, Delain has produced a 13-track release with two new tracks, two new versions of published songs, three covers, and six live songs. Please note that this review covers the audio CD only.
Interlude collects tracks from across Delain's catalog, and freshens up a few, giving the band a bit of a break from compositional duties and a chance to simply cut loose and have some fun. Delain got its start in 2002, when ex-Within Temptation keyboard player Martijn Westerholt conceived the project and released a demo. Delain earned a contract with Roadrunner in 2005 after Westerholt joined up with vocalist Charlotte Wessels. 2006's Lucidity was a true project album, and Delain enjoyed contributions from a number of well-known metal performers. Current drummer Sander Zoer joined as part of the touring band. After 2009′s April Rain, bassist Otto Schimmelpenninck van der Oije and gutarist Timo Somers became full time members. 2012 saw the release of the well-received We Are The Others, and now Interlude in 2013.
The two new tracks are fantastic, and show that the band has moved a bit away from the "Gothic" metal arena – although many goth elements are still in place. If these are a sign of what the next Delain album will be, then Delain has a very bright future ahead. "Breathe On Me" is sensual and sexy rocker, driven by a slick and flowing bass line, great guitar hooks, and fine vocals. "Collars and Suits" is a more symphonic social commentary track with grinding guitars, big drums, and effective keyboards. More melodic metal than progressive, symphonic, or Gothic, these two songs plus the remakes of their older songs show that Delain continues to evolve as a band, and that there are great things ahead for the Dutch five-piece.
"Are You Done With Me" is a crisper remix of the 2012 song, proving that Charlotte Wessels belongs in the pantheon of great female metal vocalists. Her clarity and range are jaw-droppingly good, and the mix highlights her true ability as a singer (in the pure definition of the term). The ballad- orchestral version of "We Are The Others" makes this heartbreaking tune even more powerful and inspirational, and Sophie Lancaster would indeed be proud.
The cover tunes are well done studio versions of Talk Talk's "Such A Shame," an emotional and heartfelt remake of The Cranberries' "Cordell," and a rocking version of Bronski Beat's "Smalltown Boy." Each tune remains fairly faithful to the original, but receives a modern Delain twist that illustrates the breadth of the band's talents and influences. They are all done with an overriding sense of fun and enjoyment – the best reasons of all to do cover tunes.
The live tracks were all recorded at the Metal Female Voices Fest in 2012. Obviously the mixes are not up to pure "in studio "standards, but they are very well recorded. These six tracks demonstrate the true talents of the band, as they pull off the complex and intricate songs without a hitch. They are tight and enthusiastic, and the crowd seems to be into the performance. "Get The Devil Out Of Me" and "Not Enough" stand out as the best of the bunch.
If you are a Delain fan, Interlude is a no brainer purchase thanks to the new material and well done cover tunes. It will also be appreciated by symphonic-Gothic metal and female-fronted metal connoisseurs. If you are new to the band, it is a great starting point because of the diversity of material – not to mention the DVD…
For those curious, the DVD consists of: live versions of "Invidia," "Electricity," "'We Are The Others," "Milk and Honey," and "Not Enough" recorded at the MFV Fest; some behind the scenes footage spanning the band's existence; and the videos for "Get The Devil Out Of Me," "We Are The Others," "April Rain," and "Frozen."
Please visit http://sophielancasterfoundation.com/ to show your support against hate crimes. "Normal is not the norm; it's just a uniform…"
Genre: Gothic, Symphonic Metal
Band:
Charlotte Wessels (vocals)
Sander Zoer (drums)
Otto Schimmelpenninck van der Oije (bass)
Martijn Westerholt (keyboards)
Timo Somers (guitar)
Track Listing:
1. Breathe On Me (new song)
2. Collars And Suits (new song)
3. Are You Done With Me (new single mix)
4. Such A Shame (cover)
5. Cordell (cover)
6. Smalltown Boy (cover)
7. We Are The Others (new ballad version)
8. Mother Machine (live)
9. Get The Devil Out Of Me (live)
10. Milk And Honey (live)
11. Invidia (live)
12. Electricity (live)
13. Not Enough (live)
Label: Napalm Records
Website: http://www.delain.nl/
Hardrock Haven rating: 9/10
by Jenn Carbaugh
- Columnist –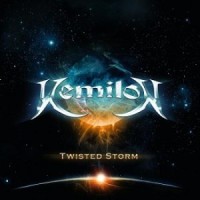 Kemilon is a metal band based in Montreal, but they originally formed in Sherbrooke by current guitarist Chris Geoffroy in 2007. Since the formation of this band, there have been several lineup changes. Despite the changes, Kemilon has released their newest album with their distinctive sound. There's no doubt that the band has a sound all of their own, but the musical influences are definitely heard in their newest album, Twisted Storm. This talented group of guys pulls their inspiration from Gamma Ray, Dream Theater, and video game music. The muses of the classic video games' soundtracks like Megaman and Castlevania can be heard throughout the series of the new album.
Kemilon is thought to produce music that is a fuse of Power and Progressive Metal. The rock style vocals and the band's talent with instruments allow them to create a sound that is unique to them and the music world for the most part. With Yan Gagné providing clean vocals, the speed and precision of the instruments takes the main stage. The vocals are done well, but the real focus is on the rhythmic change ups that attempt to keep the video game feel alive. The melodies and technical ability in songs such as "Night Shades" and "The Gates of Heavy Metal" show that this band can produce a storm of musical talent.
However, the high squealing and video game journey sounds of the keyboard do become redundant within the album. Those sounds are what set Kemilon apart from other bands, but the album begins to get a little monotonous. It feels like if you hear the first part of the album, you've heard it all. Songs such as "The Revolution" and "Warriors of Space" are undeniably worth listening too, but the album is not accomplishing anything too memorable.
Genre: Metal, Rock
Band:
Yan Gagné – vocals
Louis Jacques – guitar
Chris Geoffroy – guitar
Arnaud Spick-Saucier – keyboard
Charles Brodeur – drums
Track Listing:
01. Beyond Frontiers & Ocean of Insanity
02. Night Shades
03. Sons of Lies
04. The Gates of Heavy Metal
05. The Glow
06. The Revolution
07. Twisted Storm
08. Warriors of Space
09. Wormhole
Label: Maple Metal Records
Website: https://www.facebook.com/pages/Kemilon/93542324544?id=93542324544&sk=info#!/pages/Kemilon/93542324544
Hardrock Haven rating: 5/10
by Justin Gaines
- Senior Columnist/News Editor –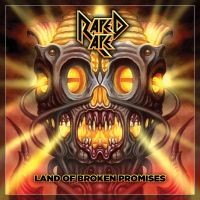 The Florida metal scene in the late '80s and early '90s is best known – and rightly so – for death metal bands like Obituary, Death and Cynic, but there were some noteworthy thrash bands operating at the time, one of which was Raped Ape. The band played thrash metal not too far removed from bands like Overkill, Testament and Exodus, but with a noticeably heavier, more aggressive bent. It probably wasn't possible for a thrash band to operate during the Florida death metal heyday without some of that scene's energy bleeding into your own sound. Still, there are times when the sheer heaviness of the rhythms or the harsher vocals will have you doing a double take. This definitely isn't "thrash by numbers" like so many other thrash bands of the time. Raped Ape was about as heavy as thrash gets, and they had an intensity that just bursts off the discs, even all these years later. Raped Ape released just one EP – 1992's Terminal Reality before changing their name to Paingod for a lone Century Media release, but there were some very impressive demos recorded between those two releases.
Released in time for the 20th anniversary of Terminal Reality, Divebomb's new collection Land of Broken Promises collects a hefty amount of vintage Raped Ape material in one very impressive two-disc set. It includes the Terminal Reality EP as well as four of the band's demo releases, dating from before Terminal Reality right up to when they became Paingod. This includes 1990's 6-song Perpetual Aggression demo, 1991's 6-song Lost in Mind demo, 1994's 4-song The Stuck demo and 1995's Paingod demo. All of the material has been newly remastered by Jamie King. Additionally, the second disc features seven live video clips and the CD booklet is loaded with vintage photos and flyers, demo tape cover artwork, lyrics and input from members of Cannibal Corpse, Pro-Pain and Solstice.
A collection like Land of Broken Promises is not for the casual thrash fan. This is for the true disciples of the underground thrash metal scene. If you remember Raped Ape or even Paingod back in the day, Land of Broken Promises is a must-have collection. If you missed the band the first time around but are on the lookout for vintage thrash, Land of Broken Promises is the perfect introduction to the band.
Genre: Thrash Metal
Band:
Mike "Pooch" Pucciarelli (g) (v)
JC Dwyer (d) (v)
John Paul Soars (g) (v)
Tommy Buckley (b) (v)
Mike Moreno (b, disc 1 tracks 1-6, 13-18)
Dan "Rattlehead" Cleveland (b, disc 1 tracks 7-12)
Track Listing:
Disc 1
1. Land of Broken Promises
2. Victim of the Game
3. Voice of Reason
4. Remembrance
5. Who's In Control
6. Return to Nothing
7. The Krusher
8. Shrouded in Darkness
9. Kill Thy Neighbor
10. Circle of Blood
11. S.T.D. (Socially Transmitted Death)
12. Pieces of Aggravation
13. Hypothermia
14. Lost in Mind
15. Monkey See, Monkey Do
16. Feet First
17. Wastoid (Drooling Pigdogs Lineup)
18. The Krusher (live)
Disc 2
1. Stuck
2. Future Tense
3. Drag
4. Mass Population
5. Paingod/Sicklife
6. Not a Moment To Spare
7. Blind Vision
8. Easy Way Out
9. Self Made Man
10. One and the Same
Label: Divebomb Records
Website: www.rapedape.net
Hardrock Haven rating: 8.5/10
by Jenn Carbaugh
- Columnist –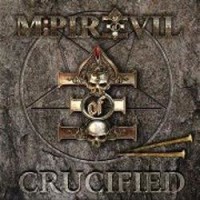 M:Pire of Evil returns with Crucified. They released their debut, six-track Creatures Of The Black album along with the highly respected Hell To The Holy album in 2011 and early 2012. Now, the wait for their newest album is over. Originally, Dunn took on the name Mantas and formed a band that challenged all of the pioneers of the music world. He took inspiration from the greats and made a combination known as Venom. Mantas, a longtime guitarist, and Tony "Demolition Man" Dolan formed M:Pire of Evil in 2010. Initially, they were called Prime Evil, which comes from an illustrious Venom album, but they discovered another band had the name as well. With Crucified being released, heavy metal magic is made.
The album starts out quite strong. "Temples of Ice" has intensely fast guitar riffs and an amazing bass line that causes instant head banging. The howling voice of the "Demolition Man" creates a fierce edge that ends the song with somewhat of a haunting whisper. The steadfast heavy drudge carries on through the next series of songs. All of the songs provide this type of build that makes the entire song have a narrative feel. There are catchy choruses and words that refuse to leave your head. "Need to Kill" is no exception in terms of a song that will stick with you. "Demone" is another hard and fast song that makes Crucified so severe and raw, but it difficult to not discuss every song on this album.
"Crucified" is one of the songs that stuck out the most in terms of a narrative approach. However, there is more than a story being presented within the song. There is a hardcore instrumental background that is perfectly balanced with the roughness of the vocals. The solos done by Mantas are so memorable in this song as well. For being the song titled after the album, it creates such an impact.
M:Pire of Evil have a sound of their own, and the scales and technical abilities that this band can cover within an album is mind-blowing. Each song proves that these musicians complete one another. Mantas has such quick shredding fingers with every riff he plays. Keeping up with the speed of Mantas, the drums are done in a heavy but technical sense. It is all brought together with the primal sound and tension in the "Demolition Man's" voice. This three sound phenomenal together, and this album is not disappointing in any way.
Genre: Heavy Metal
Band:
Jeff "Mantas" Dunn – guitar
Tony "Demolition Man" Dolan – vocals, bass
Marc "JXN" Jackson – drums
Track Listing:
01. Temples of Ice
02. Parasite
03. Kissing the Beast
04. Blackened Are the Priests
05. Carnivorous
06. Black Legions
07. Need to Kill
08. Wolverine
09. Crucified
10. Demone
11. Taking It All
Label: Mausoleum Records
Website: www.mpireofevil.com
Hardrock Haven rating: 8.5/10