by Deb Rao
- Senior Columnist –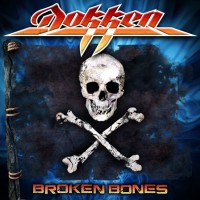 As the Olympics have finally come to a close, Dokken is also going for the gold with the much-anticipated release of their 11th studio release Broken Bones. For three decades Dokken has remained a very popular touring act selling over 10 million albums worldwide. One of the most prolific vocalists to emerge out of the '80s genre Don Dokken takes center stage on their upcoming release unleashing his smooth, powerful vocals throughout the entire album. Broken Bones is a cross between Tooth and Nail meets Dysfunctional. Laden with metallic edge aggression yet never losing the signature melodic overtones that launched Dokken onto the charts in the early '80s.
Being privileged to hear a rough mix of the upcoming Dokken Broken Bones which is slated for a tentative September release Hardrock Haven fans get a first hand glimpse of the track listing with this first review of the album.
Opening track "Burning Empire" sets the uplifting tone and showcases the bands signature sound with majestic guitar solos and strong vocals with a hint of Scorpions overtones. Next up "For The Last Time" is a strong song with a catchy chorus that will have you singing along. One of the greatest aspects of Broken Bones is every song tells a story and no two-songs sound alike. "Blind" has a bluesy groove that draws you in from the opening chords and one of the strongest tracks on the album. "Waterfall" has a driving bass line reminiscent of early Led Zeppelin.
Several songs stand out on the album, the first would be the title track "Broken Bones." Dark and embellished with an aggressive vibe that speaks volumes and takes you on a roller coaster ride of spiraling emotions. "Broken Bones" symbolizes the modern day sound of Dokken today. Another stand out track on the album is the melodic hard rock song "Burning Tears" which could easily be the next "Into The Fire." This song has a haunting melody, inspired lyrics and overall driving groove. "Victim Of The Crime" would make a great TV theme song with its heavy groove appeal and title.
Dokken return to their early pop sound with the catchy "Best Of Me." One of the heaviest tracks on the album "Tonight" soars with a "Kiss Of Death" ambiance. "Fade Away" embellishes the signature Dokken sound with a catchy chorus. Another favorite tracks on the album.
What would a Dokken album be without a power ballad? It is refreshing to hear the band go from their heavy metallic glory to the angelic remake of Jefferson Airplane song "Today." Don Dokken shines as he sings with much conviction on this classic hit. Don Dokken has commented that he likes to take obscure songs and make them his own. Job well done.
Don Dokken and Jon Levin co-wrote all of the songs on the album except for "Waterfall," "Victim Of The Crime" and the Jefferson Airplane song, "Today." Broken Bones finds the band rising up from the ashes with possibly their best release since Tooth and Nail. It symbolizes Dokken today. Strong and synchronized textured with many layers that range from metallic to melodic. Singer Don Dokken is singing better than ever combined with the razor sharp guitar solos of Jon Levin. Broken Bones unleashes songs that are destined to be new Dokken classic hits that draw you in from start to finish.
Genre: Metal, Hard Rock
Band:
Don Dokken – Vocals
Jon Levin – Lead guitar
Sean Mcnabb – Bass
Mick Brown – Drums
Track Listing:
l. Burning Empire
2. For The Last Time
3. Blind
4. Waterfall
5. Broken Bones
6. Burning Tears
7.Victim Of The Crime
8. Today
9. The Best Of Me
10. Tonight
11. Fade Away
12. Can't Fight This Love (Bonus Track)
Label: Frontiers Records
Website: www.dokkencentral.com
Hardrock Haven Rating 9/10
by Deb Rao
Staff Writer
May 14, 2011 at Sunset Station in Las Vegas, NV.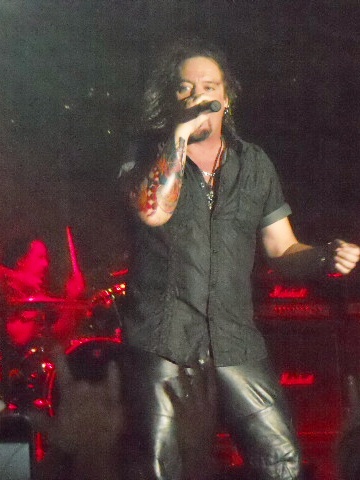 Quiet Riot performed at the Outdoor Concert Series at Sunset Station in Las Vegas on May 14. On Nov. 25, 2007, the '80s genre lost one of metal's most popular front-man, Kevin Dubrow. After the tragic death of Kevin Dubrow, many fans wondered what would become of the once popular metal band Quiet Riot?
In 2011, Quiet Riot is back on the road touring once again, comprised of Frankie Banali on drums, Chuck Wright on bass, guitarist Alex Grossi, and singer Mark Huff. I had the opportunity to check out Quiet Riot featuring new singer Mark Huff in Vegas on May 14 and I was not disappointed. Although, the legacy of Kevin Dubrow will live on forever with Quiet Riot, the band performed such hits as "Cum On Feel The Noize", and "Slick Black Cadillac" with much conviction and new found energy.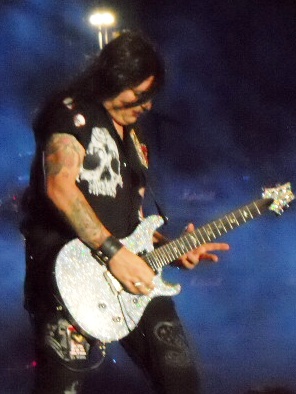 Singer Mark Huff and founding Quiet Riot member Frankie Banali paid tribute to the late Kevin Dubrow numerous times during the set including on the poignant "Thunderbird." Singer Mark Huff has a bluesy vocal style similar to Dubrow. One of the highlights of the set was when former Quiet Riot singer Paul Shortino and bassist Sean McNabb, who played bass on the QR album, joined the band onstage to perform "Stay With Me Tonight." I had the opportunity to discuss the performance with Paul Shortino after the show and he informed me, "It has been over 20 years since I have performed this song onstage with Quiet Riot. It was a lot of fun. What a great way to spend my birthday!"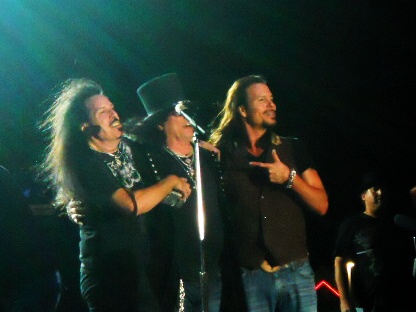 Guitarist Alex Grossi did a great job performing the classic Quiet Riot guitar riffs with a modern day flair. Alex adds a new spark to the band. In many interviews singer Kevin Dubrow always referred to Alex as a young Randy Rhoads.
The momentum of the set didn't end there, as the band launched into two of their biggest hits "Mama We're All Crazy Now", and "Metal Health." Drummer Frankie Banali is one of metal's premiere drummers and back onstage performing where he belongs! From the smile on Frankie Banali's face and the response of the audience, it is safe to say Quiet Riot is back and ready to make some new fans along the way. For Quiet Riot tour dates visit www.officialquietriot.com.
by Alex Barbieri
Staff Writer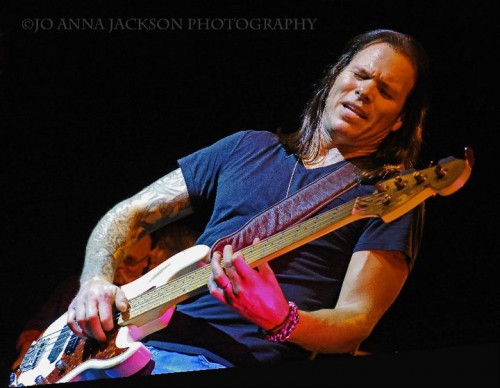 Sean McNabb may not be a household name yet, but it's likely his bass playing is all over the albums in your hard rock CD collection, from Quiet Riot's 1988 release to Dokken's latest Greatest Hits CD.
From his gym in Los Angeles, McNabb recently spoke to Hardrock Haven about his two decades in rock 'n roll: how a kid from South Bend, Indiana moved to Los Angeles and immediately joined Quiet Riot to his memories of deceased legends Kevin DuBrow and Ronnie James Dio. He is also an accomplished actor.