Heaven & Earth (guitarist STUART SMITH, singer JOE RETTA, bassist CHUCK WRIGHT, drummer RICHIE ONORI, and keyboardist ED ROTH) have just released their highly anticipated new album 'DIG' on Quarto Valley Records. Read more
"Gates To The Pantheon," the blistering new record by German blackened death quintet NEGATOR, is now streaming via Soundcloud at Terrorizer.com. The album — which features the vocals of Nachtgarm (ex-Dark Funeral) — will be released digitally in North America on April 23 to coincide with its European release through Viva Hate Records; a physical release on CD will follow on May 14.
NEGATOR recently unveiled a lyric video for the new song "Atonement in Blood," which can be viewed here HERE. Additionally, a variety of pre-order packages are also now available for "Gates To The Pantheon" in PROSTHETIC's webshop, including a special edition box set limited to 500 copies which contains a massive earthenware slab, handmade paper featuring all of the lyrics and a bonus cover of Belphegor's "Necrodaemon Terrorsathan." Read more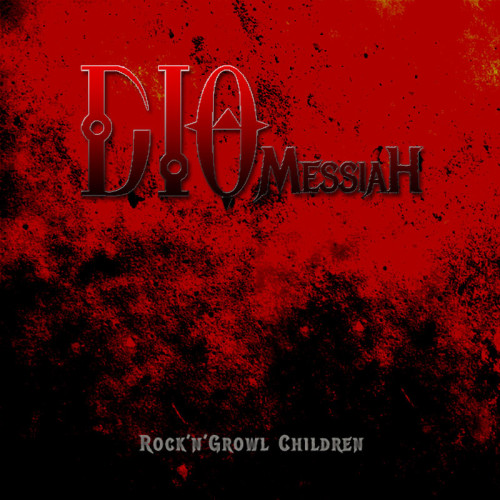 DIO MESSIAH is Csaba Zvekan (Raven Lord, Exorcism) and Jay Parmar (Exorcism) playing straight up DIO songs. The idea came too play all possible DIO songs from the Elf, Rainbow, Black Sabbath, DIO und Heaven and Hell era. A new approach of today's recording technique with a modern style and still keep true to the original. The Band presents the new song "Rock N Growl Children" and gives an idea on how the band sounds like. The song can be streamed below: Read more
Metality.net is proud to announce the blog's 3rd digital compilation featuring bands from around the world, continuing the site's series of offering free music (with the permission of the labels and acts involved) to metalheads around the globe.
Volume 3: Global Waves of Destruction features some of the most popular extreme metal bands active today. Including acts from the following labels:
Lifeforce Records
Listenable Records
Prosthetic Records
AFM Records
Metal East Records
Melodic Revolution Records
Aural Music (Code666 Records)!–more–>
The release also doesn't fall short of unsigned face rippers that we're betting it's only a matter of time before they take the metal scene by storm! The album features "The Afterlife Illusions," a BRAND NEW song by Egypt's premier death metal powerhouse, SCARAB; taken from the band's highly anticipated upcoming album, Serpents of the Nile (the follow-up to their debut full length, Blinding the Masses).
You can also find the compilation at the following websites:
Heavy Blog Is Heavy
SMN News
No Clean Singing
Horns Up Rocks
Metal-Fi
Metal India Magazine
Have You Scene That
LebMetal
HardRadio.com and Mideast Tunes will also be featuring the compilation.
Track listing for METALITY – The Compilation (Volume 3) is as follows:
Omnium Gatherum – New Dynamic (Lifeforce Records)
Mors Principium Est – Bringer of Light (AFM Records)
Scarab – The Afterlife Illusions
Oblivion – Reclamation (Ft. former ALL SHALL PERISH guitarist, Ben Orum)
Nervecell – Psychogenocide (Spellbind Records/Lifeforce Records)
Destinity – Black Sun Rising (Lifeforce Records)
Nightrage – Delirium of the Fallen (Lifeforce Records)
Universum – Fractured Archetype (ft. MISERATION/EX-SCAR SYMMETRY's Christian Alvestam)
Zonaria – Liberation Zero (Listenable Records)
Bilocate – Hypia (ft. Dan Swano) (Code666 Records)
Divine Disorder – Children of Menace (ft. guest solo from NILE's Karl Sanders)
Anuryzm – Syntax of Trinity (Melodic Revolution Records)
Neosis – The Deconstruction of Reality
Anarchadia – True World Order (ft. ICED EARTH's Jon Shaffer) (Metal East Records)
Coat of Arms – Notes and Chords
Overunit Machine – Cassandra Syndrome
Ambassador Gun – Wounded Knee (Prosthetic Records)
Billy Bob's Blood Drenched Brew – Kill Sea Otter
Perversion – Pillars of the Enlightned
The Weeping Willow – Valued and Hated
Brood of Hatred – Track TBD
Voice of the Soul – Guardians of Genocide
Benevolent – Clairvoyant Transmission
Breeze of the Dying – This City Burns
Ostura – Infernal Hymn
The "download" version of the release features the unsigned portion of the album exclusively, it also features bonus tracks by Indian thrash metallers, CHAOS, Kuwait based melodic death metallers, BLACKWELL, and a killer cover of the classic Dio tune "Dream Evil" by Sarj Masood (featuring Adel Qattan, Marcos Santana, and Bader Nana).
Cover art and flyer were handled once again by New Breed Graphic Studio in Italy.
http://www.metality.net/2013/02/metality-compilation-volume-3-global.html
Facebook page (facebook.com/metalityblog)
Grande Prairie, AB power-thrash five-piece Edge of Attack are now exclusively streaming their debut self titled album on SMNNews.com before its official release on Tuesday, February 19th via Halifax metal label Spread The Metal Records. Read more
TELLUS REQUIEUM's new album Invictus (The 11th Hour) was released today on Nightmare Records / Sony / RED. In celebration of the album's release, the band has teamed up with AOL Music for an exclusive full album stream. Get an exclusive first listen of Invictus (The 11th Hour)on AOL Music HERE. The album is available on CD and Digital Download at your favorite vendors that champion great music.
TELLUS REQUIEM hails from Norway, bringing to the world a rich Scandinavian blend of Progressive Power Metal that combines the bands musings and many different styles of music into a heavy alloy of epic and majestic technical metal. TELLUS REQUIEM has delivered their breathtaking sophomore album Invictus (The 11th Hour). Read more