Biography —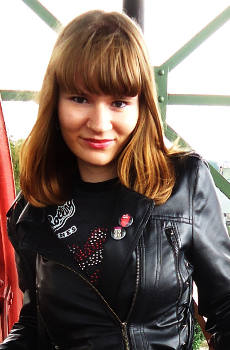 Born in 1991 – in Bydgoszcz, Poland – I discovered Rock music as early as at the age of 9. My early musical discoveries were those of '80s Hard Rock scene, a fact which had considerable influence over my future journalistic work.
My lifelong passion for music and writing resulted in contributions to music sections in school newspapers and subsequently led me to join the staff of the Polish webzine HardRock.Com.Pl as a reviewer (2009). A few months later, I switched to the other webzine ran under the moniker of Hard Rock Service and continued to contribute to it with reviews, interviews, articles and concert coverage until 2014. This was when I took over the responsibilities of the Editor-in-Chief of the site and ran it until 2016.
In early 2011 I started to write for Fireworks Magazine (UK) and Rocktopia website (UK), and about a year later I also joined Hardrock Haven staff as a Columnist (now, a Senior Columnist). Between 2014 and 2015, my essays were featured in three music biographies by the British author Neil Daniels. In 2016, I prepared and guest co-hosted the special feature "Polish Metal Scene" in The Michael Spiggos Melodic Rock Show on the British Internet radio station Rock Radio.
My other interests are the American and British culture, gender studies and the sociology of popular music, all reflected in my university studies. I hold a Master's degree in English but specialized in Culture Studies during the course of my studies (my Bachelor of Arts thesis was on Madonna's representation of femininity in postmodernism and my Master of Arts thesis – on authenticity and adaptation in Southern Rock). Still, there's nothing I love more than the infamous "dancing about architecture" – every minute of it!
From: Bydgoszcz, Poland
ePortfolio: https://alexandramrozowska.wordpress.com