Laura Wilde | Sold My Soul
by John Kindred
Staff Writer —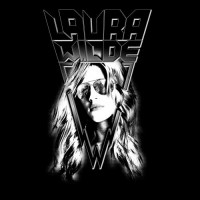 The 22-year-old Australian rocker, Laura Wilde, has been let loose on the U.S.A. Currently based in Los Angeles, Wilde released her first studio album titled Sold My Soul. Her debut release features 12 songs that musically fall into the realm of punk, glam and definitely rock 'n' roll. A self-taught guitar player, Wilde seems highly motivated and certainly determined to make herself a household name. The major question is, "Does her music warrant the accolades that will get her to the top?"
The music on Sold My Sold is a throwback to the late '70's and early '80's punkish-glam movement. Although the production techniques of today take the raw, gritty edge away from the songs, Wilde can't escape the comparison. Armed with adolescent lyrics and a voice that may be years away from perfection also lend themselves to the punkish vibe. Vocally, a comparison to stars, such as Lita Ford, Pat Benatar and Chrissie Hynde, are very premature.
The music is a catchy hodgepodge of genres; pop-rock-punk-glam, mixed into a batter of adolescent rebellion, teenage drama and relationships gone bad. There is definitely a youthful, explosive energy, which has an appeal that may be closer to the hearts of teenagers who have fallen away from the likes of Miley Cyrus and now have a void to fill. Old-school music fans either will reach for bands with a mature sound or harken back to this style of music from the time period of its debut, during their youthful trials and tribulations.
The bottom line on the CD Sold My Sold is Laura Wilde is an artist still in development. While Wilde's guitar-playing abilities are highlighted bright spots, listen to solos on "Classical Guitar" and "Four You," Wilde isn't going to overwhelm you with originality or anything new that is cutting edge or unique. Taking on the world today, as a solo artist, is a huge effort in itself. Honestly, maybe the push to release a record was too great. Wilde would benefit from touring and forming a band with which ideas would flow from multiple people. You have to the love the conceptual idea of a young woman stepping out to take on the music industry and winning. Time, hard work and determination will play a huge part in Wilde's musical development.
Genre: Punk, Glam, Rock
Track Listing:
1. Intro
2. All Alone
3. Sold My Soul
4. Freeek!
5. Irate
6. Back Seat
7. For You [Explicit]
8. Anything Goes
9. Classical Guitar Star
10. Nothing Back
11. Love Buyer
12. Angel
Label: Vice Grip Music Group / TuneCore
Links:
http://www.laurawilde.com
http://www.facebook.com/laurawildemusic
http://twitter.com/laurawilde
http://www.sonicbids.com/laurawildemusic
http://www.imdb.me/laurawilde
http://www.myspace.com/laurawildemusic
Hardrock Haven: n/a