The Reticent | Le Temps Detruit Tout
by Justin Gaines
Staff Writer —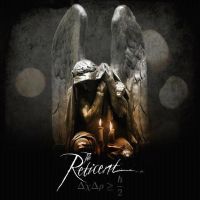 Le Temps Detruit Tout (French for Time Destroys Everything in case you were wondering) is the long-awaited third release from The Reticent, the solo project from Wehrwolfe drummer Chris "Mordrid" Hathcock. The Reticent's sound remains tough to classify. Progressive metal is probably close, but that paints a misleading picture given all the Dream Theater knockoffs that claim the genre. The Reticent is progressive in the truest sense of the term, and remains one of the best-kept secrets in metal.
It's been almost four years since The Reticent's last album (the beautifully dark and utterly brilliant Amor Mortem Mei Erit), and those years find some changes to the band's overall sound. It's still very reminiscent of mellower Opeth and Anathema, but there's a decidedly more metal approach to Le Temps Detruit Tout that brings to mind Tool/A Perfect Circle and perhaps Katatonia. As great as the previous Reticent albums are, they may have been too tranquil for some metal fans. That's definitely not the case with this album. There are still plenty of somber, acoustic passages, but they're balanced by heavier (though equally somber) metal numbers. The album as a whole showcases the high level of creativity and musicianship that more than earn the progressive metal tag, but there's also a sense of atmosphere and emotion that fans of Anathema, Porcupine Tree and Katatonia will relate to. Hathcock's vocals are another highlight. He has the perfect voice for this kind of music, conveying the solemnity of the lyrics and establishing the album's overall atmosphere. It's a beautiful performance, even when he serves up the occasional death metal growl. The lyrics don't seem as suicidally bleak this time around, but they're still enough to summon grey clouds and wilt any nearby flowers.
Le Temps Detruit Tout works very well as a cohesive album, especially if you can listen to it in one sitting with a good pair of noise-cancelling headphones. It's longer songs, like "Patience," "Enemy" and especially "Silence" that really stand out though. They just seem to best reflect the character of the album and capture The Reticent's sound and spirit. "Nihil Ex Nihilo" closes the proper album, but after that there are a pair of bonus tracks – "With Folded Arms" and a completely somber, completely inspired cover of REM's "Losing My Religion."
Once again, The Reticent delivers a stirring and unforgettable album that will absolutely appeal to fans of Opeth (especially Damnation and Heritage-era Opeth), Porcupine Tree, Tool, A Perfect Circle, Katatonia and Anathema. Hopefully this time around Le Temps Detruit Tout gets the attention it deserves. It's already a contender for 2012's best album.
Genre: Progressive Metal
Track Listing:
1. Nihil
2. In Pursuit of Redemption
3. Mutually Assured Destruction
4. Enemy
5. Lie to Me
6. Silence
7. Le Tenia
8. Patience
9. Nihil Ex Nihilo
10. With Folded Arms
11. Losing My Religion
Label: Heaven and Hell Records
Website: http://www.facebook.com/thereticentmusic
Hardrock Haven rating: 9/10