Fall From Grace | The Romance Years
by Mark Allen
Staff Writer —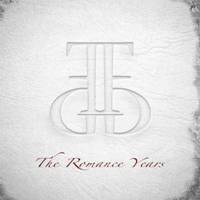 Fall From Grace have faced their fair share of adversity, but they conquered it by subscribing to the creed that whatever doesn't kill you makes you stronger. And "strong" is a good adjective to describe this album's sound: part modern rock, part power-pop, part punk, and part hair metal, the conglomeration of elements all prettied up with a polished production that is slicker than K-Y Jelly on a stainless steel pole yet never crosses the line into sugarcoated crassness.
Hooks are the heart and soul of this album; The Romance Years has more hooks than a fishing derby. While Fall From Grace have their own identity, their brand of infectious rock bears more than a passing resemblance to acts like Marvelous 3 and 40 Ft. Ringo. The band is very fond of thick backing harmonies; there haven't been this many gang vocal "Whoas!" on an album since the '80s pop-metal peak. Most of the choruses are designed to be anthems, soaring addictively over the top, the kind of songs you can sing along to before your first listen even ends.
But with commercial appeal comes criticism. Fall From Grace could catch flak for playing what some would dub a disposable form of rock, but odds are they don't care. The band refuses to chase trends or deliberately cater to a certain sound or style; they simply play what they want to play, critics be damned. Their goal is not to change the world; their goal is to simply rock your cochlea and hope you have a good time while they do so. 10-4, mission accomplished.
The best example of this ear candy is "Heart Attack Road," not just the best song on The Romance Years but one of the best songs of 2012, period. A well-suited heavier edge makes an appearance along with some spit-and-snarl attitude which is used to power the song all the way to a massive chorus. For modern rock radio to ignore this track is felonious, a crime against rock 'n' roll humanity.
But that is far from the only great song The Romance Years has on tap. "Maybe I'm Outa My Head" is so catchy that if your body doesn't move when you listen to it, you're probably riding in the wrong end of a hearse. Huge backing vocals hammer the hooks into your ears where they travel onward to penetrate and stimulate the sonic pleasure centers of your cerebellum…or whatever part of the brain registers musical ecstasy. "Stand Alone" is another killer tune. So is "Your Majesty." And "So Long For Now." And the list goes on…
While they are the minority, there are a few songs that skew lower in the quality department. "The Resurrection," while not rubbish, pales in comparison to the three opening tracks that precede it. "God of War" sounds badass, but in reality is just a brief instrumental that serves no purpose but to make you reach for the Skip button, and "Great Expectation" is anything but. And the electronica remix of "Fade 2 Grey" at the end of the album takes a good song and turns it into the exact opposite of a good song. It's like taking a succulent slice of prime rib and then pissing on it. Seriously…why?
But those are the only negatives, the only diminutive dollops of donkey dung on an album otherwise loaded with diamonds. There are so many great tracks on this release that anything subpar is easily overlooked. Anyone who avoids purchasing this album because of 3 or 4 duff tracks is as brain-jacked as a guy who refuses to sleep with a Swedish supermodel because she chews her fingernails. Even though Fall From Grace might not be perfect, they have created an album that you can easily fall in love with for years to come.
Genre: Modern Rock
Musicians:
Tryg Littlefield (lead vocals, guitar)
Brian Olson (guitar)
Justin McDonald (bass, vocals)
Ty McDonald (guitar)
Jesse Smith (drums, vocals)
Track Listing
1. Your Majesty
2. 18 & Out
3. Heart Attack Road
4. The Resurrection
5. A Train Leaves London
6. Fade 2 Gray
7. God of War
8. Stand Alone
9. The Romance Years
10. Great Expectations
11. So Long For Now
12. Maybe I'm Outa My Head
13. Fade 2 Gray (Jon Rook Remix)
Label: Road 2 Hell Rekkids
Web: www.fallfromgrace.us
Hardrock Haven rating: 8/10