George Lynch Talks about Shadowtrain: Under a Crooked Sky
by Steve Patrick
– Columnist —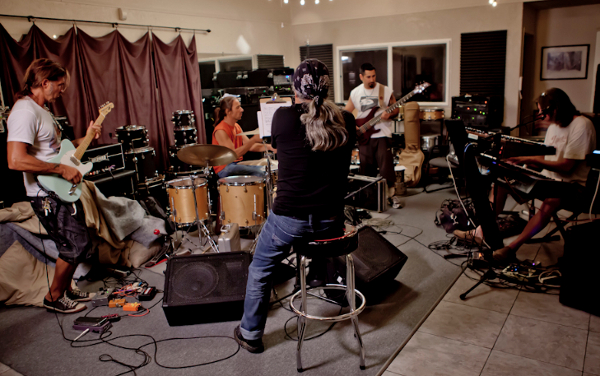 Guitar legend George Lynch has certainly been keeping himself busy lately. Lynch has released a solo album, new Lynch Mob material, and the debut album from T&N all within the last few years. In addition to all this, there has been another project near and dear to his heart that is finally coming to the surface. That project is a documentary film entitled Shadowtrain: Under a Crooked Sky. The film chronicles the modern plight of the Native American community and the beneficial lessons that our society could learn from indigenous peoples that could solve many of our sustainability problems.
Not only is Shadowtrain a documentary, but it's also a band featuring documentary filmmaker and drummer Vincent Nicastro, Pueblo Native American vocalist Gregg Analla, ex-Lynch Mob bassist Gabe Rosales, and keyboardist Donnie Dickman. While the documentary is still in production, Lynch spoke with Hardrock Haven to discuss how people can support the effort, how the idea for Shadowtrain came about, and his hopes to eventually tour the film with showings followed by a live performance of the band:
::: Listen to the interview :::
For more information, please visit www.shadowtrainmovie.com and you can support the film at www.indiegogo.com/projects/shadowtrain-under-a-crooked-sky.