Michael Abdow | Life Symbolic
by John Kindred
– Publisher —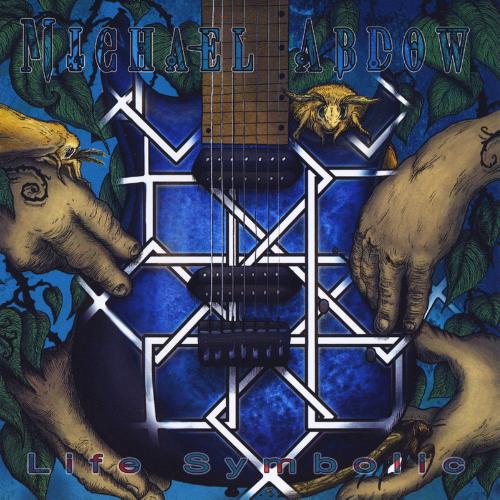 Seven-string guitar virtuoso Michael Abdow returns with his sophomore instrumental solo effort titled Life Symbolic. At this stage of his career, Abdow offers 10 instrumental songs that were written and recorded over the last three years. The songs evolved from personal experiences and seek to strike an emotional chord with each listener.
Drawing on his life experiences, Abdow utilizes his expertise, performing within the confines of Rock, Fusion and Jazz genres to create the sonic journey through which listeners are led.
Joining on Abdow on his musical journey is bassist Joe Morency, Mike Lamanga returning to man the drums and Jimmy Pitts performing keyboards on "Threshold."
As with all Shredguy releases, the musicians represented can "shred." What is definitely clear about the artists on Michael McDowell's label is that shredding is not all they can do. While Abdow has mastered speed and execution, he also manages to create melodic passages and is right at home when performing compositions that are Jazz or Fusion arrangements.
Life Symbolic trends away from unadulterated shred, leaning to definitive compositional substance. Abdow's guitar tone maxes out the saturation, soaring over Rock, Fusion and Jazzy chord progressions. The underlying sound bed of the music is a huge factor in defining the overall vibe of each song. While, at times, Abdow fingers fly across the fretboard, the rhythmic pulses of the bass and drums ground the music, keeping the guitar in check.
With Life Symbolic, Micahel Abdow sets out to deliver and emotional journey for the listener, and, by the time the last notes ring out, he certainly fulfills his goal. With superior production and mastering, Abdow proves that his skills as a performer and writer continue to grow and expand.
Genre: Instrumental, Rock, Fusion, Jazz
Line Up:
Michael Labdow – guitars, programming
Jon Morency – bass
Jimmy Pitts – keyboards
Mike Lamagna – drums
Track Listing:
1. Omega 4
2. Fait Accompli
3. Innocent Emotion
4. Threshold
5. Frozen North
6. Stank House
7. Longing in Green
8. Child of the Moon
9. Blue Shift
10. Dynamic Mind
Label: Shredguy Records
Web: http://www.michaelabdow.com
Hardrock Haven rating: 8.9/10