Bon Jovi's 30th Anniversary of their Self-titled Debut
by Alex Smith Barbieri
– Senior Columnist —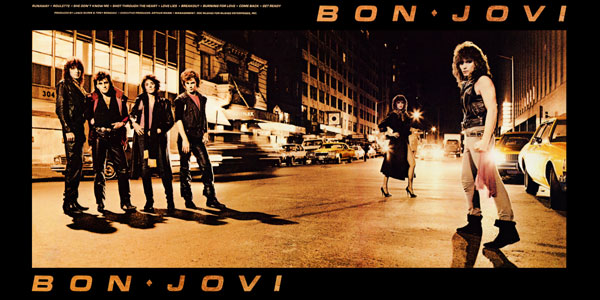 Can you believe it been 30 years since Bon Jovi's first album came out? Yup—their legendary debut with the megahit "Runaway" was released on January 21, 1984.
It's an interesting study in success to look back at Jon and company's three-decade rise to rock stardom. Bon Jovi just completed their 2013 Because We Can world tour (sans Richie, unfortunately), and are still one of the biggest bands in the world.
Was it obvious that Bon Jovi—both the man and the band—was going to be huge someday? Not to most, but damn sure to Jon Bon Jovi. Interview footage from 1984 reveals a 22-year-old Jon was extremely confident about the band's abilities, and where they were heading. And that, rock fans, is the secret ingredient to the first album's appeal and success: Jon's confidence. Even though it was their first album, and Jon and Richie's songwriting partnership was new, and Jon's singing voice was still developing, he sold every lyric in every line of every song.
And there are some great pop rock songs on that first album—in addition to "Runaway," the fiery "Roulette," super-melodic "She Don't Know Me" and infectious "Breakout" and they still sound great today, especially blasting out of car speakers on a sunny summer day.
Bon Jovi's debut was recorded between September 1982 and June 1983 at The Power Station in New York City—a studio then co-owned by Jon's second cousin Tony Bongiovi. Tony and Lance Quinn produced the album.
Originally titled Tough Talk, the album was renamed by Polygram to Bon Jovi. It didn't set the airwaves on fire at first—but Jon's relentless ambition and early tours with Scorpions and KISS pushed the album to #43 on The Billboard 200 and the "Runaway" single to #39 on the Billboard Hot 100 chart. The album was ranked the 11th best rock album of 1984 by Kerrang! magazine.
In a July 5, 1985 interview published in the Grand Rapids Press, Jon Bon Jovi stated, "We're interested in being a slow-burner, a band that's around for 20 years." Well, Jon, you got your wish, and then some—30 years later and you're still going strong. Viva Bon Jovi!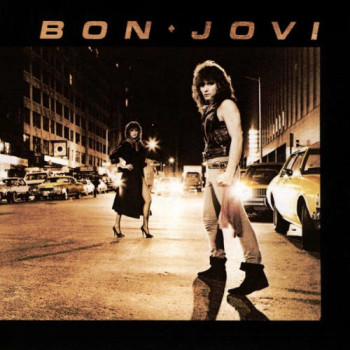 Genre: Rock, Hard Rock
Band:
Jon Bon Jovi – Lead vocals
David Bryan (then Rashbaum) – Keyboards, backing vocals
Richie Sambora – Lead guitar, backing vocals
Alex John Such – Bass, backing vocals
Tico Torres – Drums, percussion
Tracklist:
1. Runaway
2. Roulette
3. She Don't Know Me
4. Shot Through the Heart
5. Love Lies
6. Breakout
7. Burning For Love
8. Come Back
9. Get Ready
Label: Originally Polygram, now Island/Mercury
Order the remastered version of Bon Jovi's debut on Amazon: http://www.amazon.com/Bon-Jovi/dp/B00000I07N
Visit the official Bon Jovi website: http://www.bonjovi.com/home/
Hardrock Haven rating: 8/10