by Bryan J. Kilmore
– Senior Columnist —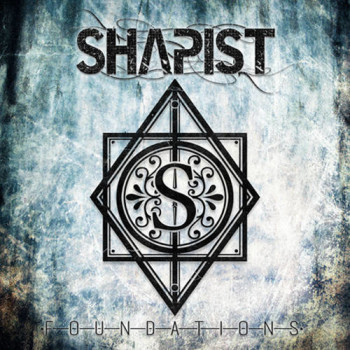 Shapist is a relatively new and young progressive metal-core band from St. Louis. The band released its first demo in 2012 titled We Speak Volumes and in 2013 released the single "Samsara," which featured Garrison Lee of ERRA. Recently signed to Valkyrie Records, the band released the EP Foundations on Feb. 1. Shapist comprises dual vocalists Rex Carrol and Sam Bedichek; guitarists Trevor West and Devan Labrier; drummer Jake Willman; and bassist Collin Reagan.
The Foundations EP contains six songs that fall into the progressive metal-core genre. The music merges intense progressive arrangements and softer elements with melodic vocal melodies and aggressive grind-core vocals. While the band, again, is relatively young its song-writing skills showcase a mature approach and technical ability. The scream, grind-core vocals may not appeal to everyone, but the musicianship that fuels the songs is the primary strength of the band at this stage of its career.
Foundations open with "Thanatos," which begins as a trippy, melodic, piano-driven number before distorted guitars are assailed with grind-core vocal aggression. "Rebirth" continues this motif of heavy music and aggressive vocals and mid-way drops into a talking vocal that moves into a cleaner vocal melody, before returning the harsher vocals. The music bounces between heavy and trippy arrangements.
"Samsara" opens with a peaceful intro, then shifts into grind-core vocals and moves back to softer, clean vocal melodies and returns back to aggressive vocals. "Cancer" follows with a similar back and forth musical melodrama. About a minute and 20 seconds into the song, a cool solo break hits. Again, aggressive and clean vocals compete throughout the song. "Phantom" and "Adonis" wrap up the EP.
Separately, each song is dynamic, with the use of heavy and melodic music and melodic vocal melodies and aggressive grind-core vocals. But when listened to as a whole, the scenario becomes repetitive, with no definitive music or vocal hooks for the listener to latch on to. The band has talent, but it's obvious that it needs to continue to grow through live performances and continue to develop its songwriting craft. As cliché as it sounds, Shapist will have to pay its dues like those that have come before them.
Shapist's EP, Foundations, is available via online retailers, including Amazon.com, iTunes music store and CDBaby.com.
Genre: Progressive Metal-core
Band:
Rex Carrol (v)
Sam Bedichek (v)
Trevor West (g)
Devan Labrier (g)
Jake Willman (d)
Collin Reagan (b)
Track Listing:
1. Thanatos
2. Rebirth
3. Samsara
4. Cancer
5. Phantom
6. Adonis
Label: Valkyrie Records
Website: https://www.facebook.com/ShapistOfficial
Hardrock Haven rating: 6/10