by Chris A.
– Senior Photojournalist —
KISS 40: Retrospective Offers Cuts From Every Kiss Album Released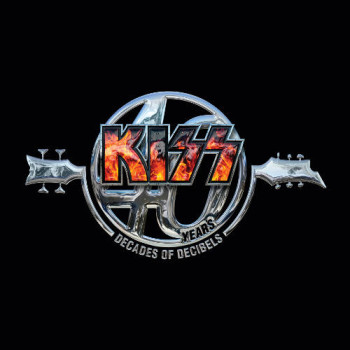 Kiss is a lot like America. Flashy, brash, in-your-face, resilient, versatile, incredibly successful and when it comes right down to it, lots of fun. Kiss has made a living being the life of the rock n' roll concert party. Alice Cooper set the stage but Kiss took the live experience to another level. They put on the show they wished they could see and they've been blowing away fans for decades.
Now, 40 years down the road, "The Hottest Band In The Land" has released a fun, laid back record that's a welcome trip back down memory lane. Crank the volume on classic Kiss tunes like "Let Me Go, Rock n Roll" and you'll instantly be back in 1977. Spin the erie, Paul Stanley on vocals demo of "God of Thunder" and you'll dig it, but you'll be glad a harder version with Gene Simmons end up on "Destroyer."
This is the kind of disc that you can throw in your car, drive across country and have a blast singing along to. It's filled with an eclectic assortment of tunes gleaned from the massive 40 year catalog of Kiss' music.
The disc features a cut from every Kiss album released, including live albums and other assorted discs. With a retrospective this deep, there are a lot of songs you'll recognize and appreciate and undeniably a few head-scratchers invariably find their way on records like this. But that's how it goes and for the record, with for instance, "Beth."
Regardless what generation of Kiss fan you are, you're going to find the vast majority of songs great. What makes this record fascinating is that if you play it in order of the song releases you'd hear amazing growth and maturity as Kiss, the band, improved as musicians and recording technicians.
Overall Kiss 40 is a fun over view of Kiss and their four decades of rock n' roll.
In addition, for the die-hard Kiss fan, the band is also releasing a definitive KISS vinyl box set, KISSTERIA – The Ultimate Vinyl Road Case, featuring 34 KISS LPs – including titles never-before issued on vinyl, six exclusive albums to the box set and a plethora of collectibles only available in KISSTERIA will be available exclusively for D2C pre-order at www.kissteria.kissonline.com.
Catch the band this summer on tour with Def Leppard and for more information visit http://www.kissonline.com/.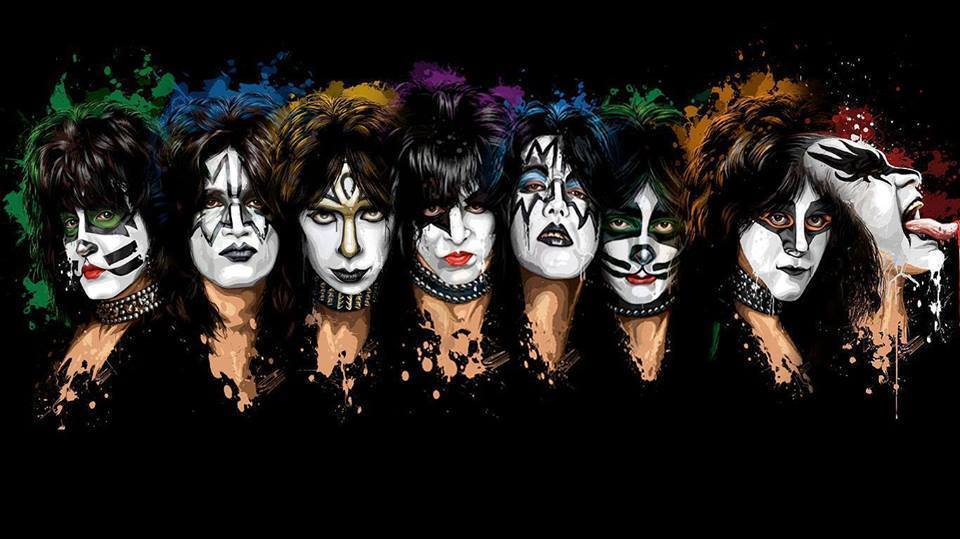 Genre: Hard Rock
Lineup:
Paul Stanley – rhythm guitar, lead vocals, (Disc 1, tracks 1-11, 15-22; Disc 2)
Ace Frehley – lead guitar, vocals, (Disc 1, tracks 1-11, 14, 16-18; Disc 2, tracks 10-11)
Gene Simmons – bass guitar, lead vocals, (Disc 1, tracks 1-11, 13, 16-22; Disc 2)
Peter Criss – drums, vocals, (Disc 1, tracks 1-12, 16-17; Disc 2, tracks 10-12)
Eric Carr – drums, vocals, (Disc 1, tracks 18-22; Disc 2, tracks 1-4)
Vinnie Vincent – lead guitar, backing vocals, (Disc 1, track 19 and track 21)
Mark St. John – lead guitar, (Disc 1, track 22)
Bruce Kulick – lead guitar, backing vocals, (Disc 2, tracks 1-9)
Eric Singer – drums, backing vocals vocals, (Disc 2, tracks 5-9, 13-18)
Tommy Thayer – lead guitar, backing vocals, (Disc 2, tracks 12-18)
Track Listing:
CD 1:
'Nothin To Lose'
'Let Me Go, Rock 'N' Roll'
'C'mon and Love Me'
'Rock And Roll All Nite' (Live)
'God Of Thunder' (Demo)
'Beth'
'Hard Luck Woman'
'Reputation' (Demo) – Previously Unreleased
'Christine Sixteen'
'Shout It Out Loud' (Live)
'Strutter '78′
'You Matter To Me' (Peter Criss)
'Radioactive' (Gene Simmons)
'New York Groove' (Ace Frehley)
'Hold Me, Touch Me' (Paul Stanley)
'I Was Made For Lovin' You' (Single Edit)
'Shandi'
'A World Without Heroes'
'I Love It Loud'
'Down On Your Knees'
'Lick It Up'
'Heaven's On Fire'
CD 2:
'Tears Are Falling'
'Reason To Live'
'Let's Put The X In Sex'
'Forever' (Remix)
'God Gave Rock 'N' Roll To You II'
'Unholy' (Live)
'Do You Love Me?' (MTV Unplugged)
'Room Service' (Live)
'Jungle' (Radio Edit)
'Psycho Circus'
'Nothing Can Keep Me From You'
'Detroit Rock City' (Live)
'Deuce' (Live 2004) – Unreleased commercially
'Firehouse' (Live – 1999/2000)
'Modern Day Delilah'
'Cold Gin' (Live 2009) – Unreleased commercially
'Crazy Crazy Nights' (Live 2010) – Unreleased commercially
'Hell or Hallelujah'
Label: Universal Music Group