by Mark Allen
– Senior Columnist —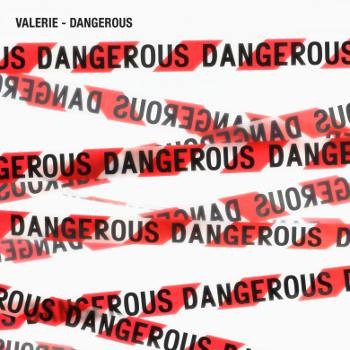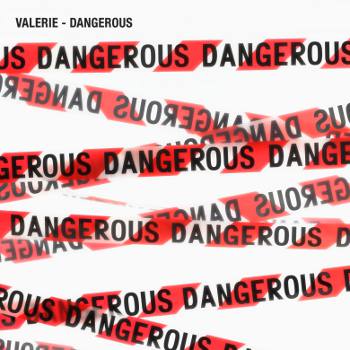 In 2012, Norwegian melodic rockers Valerie (an all-male band, despite what the name would lead you to believe) released their eponymous debut with the stated goal of being "1987 in 2012" and they succeeded remarkably well. It is now two years later and the band has altered their motto ever so slightly: 1987 in 2014. (Makes sense, right?) A full-length sophomore release is scheduled for release later this year, but to ease the pain of waiting, they have released Dangerous, a three-song EP showcasing their latest single ("Night After Night") as well as two more tracks that will not appear on the new album. And just as their motto hasn't changed much, neither has their sound.
Actually, it hasn't changed a smidgen … and that's a good thing.
Dangerous is a limited run EP (only 500 copies) that once again showcases Valerie's skill at capturing the hair-metal sound of the '80s and splicing it with melodic rock and AOR. While admittedly not of the same caliber, a decent comparison would be Danger Danger crossed with Dokken. The whole EP is infused with big guitars, punchy drums, sing-along choruses, and plenty of backing vocals, including those beloved "whoas."
If you enjoyed Valerie's debut, you'll enjoy Dangerous. Once these youngsters get another album or two under their belts, they're going to be nipping at the heels of the genre's big guns. Give these guys a bigger recording budget and the guidance of a skilled producer such as Chris Laney or Beau Hill and you would soon be hearing their names listed alongside the likes of Brother Firetribe or H.E.A.T. Not saying they're there just yet … but they could be, and that says a lot.
"Night After Night" fires the opening salvo with layered acapella harmonies that instantly set the melodic tone before the instruments come crashing to the forefront. The chorus is straight out of '88, uncomplicated in structure yet fueled by ear-snagging hooks slathered in slick backing vocals.
"Hearts on the Line" sports that swaggering, groove-rock feel as filtered through a glam-metal aesthetic, the kind of song that could have slotted on just about any late '80s hard rock CD. The copious harmonies explode all over the place and the chorus—complete with irresistible call-and-response hooks—is the kind you can sing along to after just one spin. "Night After Night" might be the first single, but this is the better track.
"Dangerous" is the title track (duh) and it's the heaviest tune on the EP, with driving guitars and smack-down rhythms. In the spirit of amped up aggression, the chorus replaces polished melodies with shouted gang vocals. If the other two songs lean more toward Danger Danger, this one would be more comfortable cozying up to Keel or Kiss.
Valerie not only has a girl's name for a moniker, but their sound comes straight out of the '80s glam/hair-metal movement when bad boy rockers actually looked more like bad girls with their Aqua-Netted hair and paint roller makeup. Valerie may not mimic that image, but they do a top-notch job of mimicking that musical style. As long as bands like Valerie exist, the Sunset Strip sound will never die.
Genre: Melodic Hard Rock, Hair Metal
Band:
BT Valerie (lead vocals, guitar)
Magnus Christiansen (guitar, vocals)
Augustus Clark (bass, vocals)
Erlend Omdal (drums, vocals)
Track Listing
1. Night After Night
2. Hearts on the Line
3. Dangerous
Label: Independent
Webpage: www.valerie.no
Hardrock Haven rating: 8/10