Gotham Rocks presents … The Weekend of Wreckage
by Marissa Ann
– Photojournalist —
November 7th, 2014 at Muchmore's in Brooklyn, N.Y. —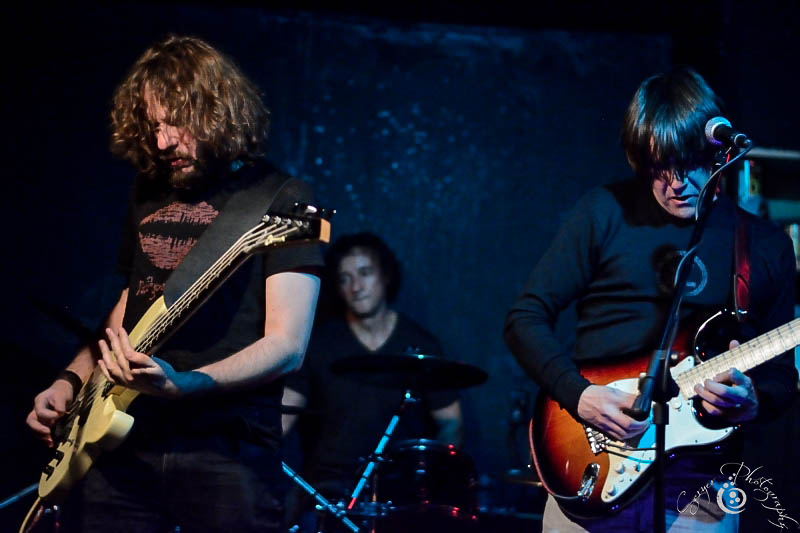 Gotham Rocks returned on Friday, Nov. 7, with its rising New York City concert tour Weekend of Wreckage, hosted by Brooke von Berg, at Muchmore's in Brooklyn, N.Y. Headed by Cary Tamura and Mike Sankari, Gotham Rocks has created a scene for promising local talent specific to the genres of Hard Rock and Heavy Metal. The company continues to grow in New York, having featured rising international acts at its shows.
Day 1 of the Weekend of Wreckage tour featured Hard Rock and Metal bands Libricide, Sweet Magma, Sun and Flesh, Perspectives and Hexvoid. Tech Metal band Perspectives opened up the show with a heavy progressive metal sound laced with deep, growling vocals. Their influences can be likened to that of Meshuggah and Lamb of God.
https://www.facebook.com/perspectivesnyc
Sweet Magma from Astoria in the Queens Borough can't be labeled, except as the self-described "three dudes who play Rock 'n' Roll". They are no strangers to Weekend of Wreckage, as their heavy sound with Classic Rock elements never seem to disappoint. Sweet Magma's music can be seen as influenced by Black Sabbath and Motorhead. When asked if there was anything the band would have like added to our review, lead singer and guitarist Nick Massios said, "The lead singer is really cute."
https://www.facebook.com/sweetmagma
Libricide, the New York City-grown Rock/Fusion band began its set with the thunderous single, "Destiny Weights," complete with mid-song lead guitar trade-offs, as band members seemed to be playing their own solos in unison. The audience stood locked in on progressive, shredding guitars, hard-hitting drums and thumping bass. The music suggests influences from early- to mid-era Incubus, Foo Fighters and a hint of Karnivool. The band's first full-length album is set for a 2015 release.
https://www.facebook.com/LibricideBand
Sun and Flesh blew the audience away with Alternative and Heavy Rock music and melodies. Returning to New York City for one night on its tour to play at the Weekend of Wreckage, the band soon hit the road again for its next show in Massachusetts. The stage couldn't contain the high energy that Sun and Flesh set, even with an extended stage platform set-up.
https://www.facebook.com/sunandflesh
Hexvoid, the Metalcore band from Tokyo has been making its rounds at music venues in the United States. The band's intense performance kept the Wreckage alive and well, with fans in the audience ready to mosh. Being well received since the band's arrival, the Weekend of Wreckage at Muchmore's concluded its successful U.S. tour.
https://www.facebook.com/HEXVOID.official
Day 2 of the Weekend of Wreckage on Nov. 8, featured other strong acts, such as Iscariot, A Great Day to Die, Gyre, Thorn Constellation, Lies Beneath, and Horizon Edge. For more information about Gotham Rocks, visit http://gothamrocks.net/.
Gotham Rocks presents … The Weekend of Wreckage Concert Photo Gallery