by Justin Gaines
– Senior Columnist/News Editor —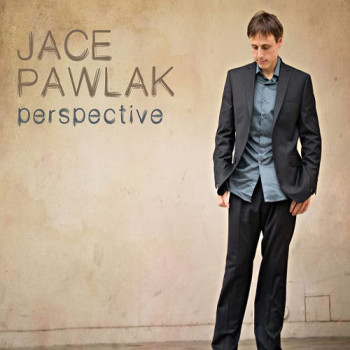 Perspective is the latest offering from Florida-based singer/songwriter/multi-instrumentalist Jace Pawlak, whose previous releases came under the Jace and Chasing Magic banners. Pawlak has also been involved in the songwriting process for melodic rock bands like Farcry and Tango Down. Pawlak's own material is less hard-rocking, but is still quite enjoyable.
Pawlak wears his influences on his sleeve, especially on this album. Perspective is a disc that you could spin alongside your old Bryan Adams or Richard Marx albums. You'll also catch hints of Journey and Toto, and the vocal harmonies give it a Shaw/Blades vibe, which is not a bad thing at all. Pawlak knows how to craft catchy melodies and emotional lyrics, and his voice is ideal for delivering them. These songs have heart, which is not easy to pull off in a genre that too often falls into clichés.
Perspective gets off to an upbeat start with the Night Ranger-worthy rocker "Cry," (the vocal harmonies on that one are fantastic) but soon veers into an almost country territory with "Why We're Here" and "Jodi's Just Running." The horn section on "Don't Talk To Me" is a fun nod to classic Toto. The pace picks up big time with "Renegade Heart," an old school melodic rocker that's Perspective's most rocking moment, before closing things on a more relaxed note.
It may be on the softer side of the spectrum, but there's a lot on Perspective for melodic rock fans to enjoy. Jace Pawlak writes and plays this kind of music very well, and is well worth discovering, whether you're a fan of the classic Richard Marx, Bryan Adams, Brett Walker and Night Ranger sound or more recent bands like AOR, Street Talk and Houston. This is the album you want playing at the end of a tough day, when you finally get to kick back with a cold drink and your sweetheart by your side.
Genre: AOR
Lineup:
Jace Pawlak (v) (k) (g) (b) (d)
Dennis Pawlak (g)
Trevor Pawlak (g)
Track Listing:
1. Cry
2. Why We're Here
3. What If We're Wrong
4. Don't Talk To Me
5. The Unknown
6. Jodi's Just Running
7. We Don't Know Anything
8. Renegade Heart
9. The Same Mistake
10. Little Star
Label: Self-released
Website: www.jacemusic.com
Hardrock Haven Rating: 7.5/10