by Joe Mis
– Senior Columnist —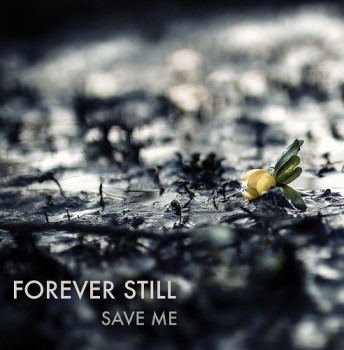 Save Me is the third EP released by modern rockers Forever Still, the crowning glory of a trilogy that will eventually be released as a full length CD. Save Me follows up on the Copenhagen-based group's earlier releases Scars and Breaking Free, and builds upon a solid Gothic/Alternative/Melodic Rock base. For now both Save Me and Scars can be downloaded directly from the band's website (www.foreverstill.dk) where fans can name their own price for it.
Forever Still dates back to 2009 when bassist/sound engineer Mikkel Haastrup and singer Maja Schønning formed the creative core of the band. Guitarist Dennis Post joined up a bit later, giving the band a truly solid lineup. Vocalist Maja Schønning is in fine voice yet again: strong, crisp, and clear. She displays great vocal versatility, dealing out everything from a thin, "litle girl" squeal to a massive Death-Metal roar. Haastrup's guitar, bass, drums, and keys work well with the catchy riffs of guitarist Post. Unfortunately as is the case with a lot of Modern Rock, opportunities for guitar solos seem few and far between, although Post has shown his skills as a soloist on the band's prior release. The band continues to keep their arrangements simple and clean, resulting in a strong and accessible sound.
It is hard to imagine three more diverse tracks to put on a single EP, but Forever Still managed to put what could be considered an arena rock anthem, a dark and Gothic ballad-esque tune, and a gritty alternative rocker in the same package – and they pull each one off flawlessly. They maintain a wonderful sense of melody across the three tracks, and deliver each with the appropriate tone and just the right amount of passion. Schønning's voice is obviously the centerpiece, but the music buoys it up and makes everything whole. Like on the earlier EPs, the guitars, bass, drums, and keyboards are all contributors, but no instrument dominates the music resulting in a consistently balanced sound.
"Awake The Fire" starts on a high with a bit of an Iron Maiden-like guitar riff that leads into a manic drum line – kicking everything up to the proverbial "11." The lyrics and vocals are delivered with equal fire and passion, giving this tune real attitude, energy, and swagger – a true hard rock masterpiece that should be the center of any live performance. Smart and tidy synths open "Breathe In," but Maja's gritty vocals and a driving bass line push this slower, Gothic style rocker along. Maja sings "I just breath in and…," does a great little squeaky inhale, and bellows out "…SCREAM!" – doing a little bit of everything here. Sweet, mellow guitars and electronic effects fill out the very bitter and twisted "Save Me," a strong track with a wild but effective contrast between lyric tone and musical tone – and proving that Maja's voice can pretty much do anything a rock singer could ask.
Combine these tracks with the prior EPs and the listener gets a real sense of the scope and ambitions of the band – one they seem fully capable of fulfilling. Musically mature and very ambitious, Forever Still's first full length CD should be nothing short of spectacular – and will hit with the same force as the first from Evanescence. Despite two fine EP releases, the band seems to have pushed even harder for the third, somehow finding a greater sense of melody and emotion and leaving nothing on the table. Very highly recommended!
Genre: Modern Melodic Metal
Band:
Maja Schønning (vocals)
Mikkel Haastrup (bass, guitar, keyboards, drums)
Dennis Post (guitar)
Track Listing:
1. Awake The Fire
2. Breathe In
3. Save Me
Label: Independent
Website: foreverstill.dk
Hardrock Haven rating: 9/10