by John Kindred
– Publisher —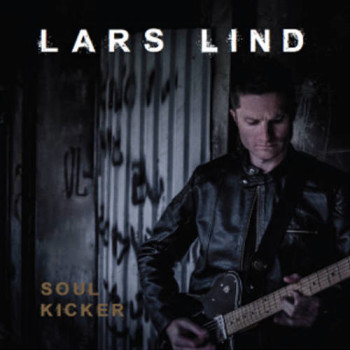 Norway, the land of the midnight sun, offers ups its latest native son Lars Lind. Lind, guitarist and composer, has just released his latest studio album Soul Kicker. The 9 track instrumental release on Shredguy Records features performances from drummer John Macaluso, bassist Simon Fitzpatrick and keyboardist Jan-Fredrik Heier.
Following in the footsteps of famous Norwegian's such as Ronnie Le Tekro (TNT) and John Norum (Europe) … Lind composes nine instrumental songs which incorporates elements of Hard Rock and Metal laying out a sound bed for Lind to provide ample guitar melodies and solos over the top of.
Soul Kicker offer fans musical explorations, which utilize the different genres to create an emotional vibe, varying from aggressive energy to tightly wound tension. While Macaluso and Simon Fitzpatrick lock in and hold the songs together, Heier keys are interwoven into the music playing a subtle role supporting Lind's guitars.
Each song is a musical journey where Lind carries listeners down a road where his guitar tells the story against a back drop of musical instrumentation. Those excursions include emotive Hard Rock Blues – "Apache Sun," Satriani-eqsue explorations – "Ignite," blisitering solos – "Tred Machine" and speedy-arppegiated-sweeps – "Wicked She is." Lind commands his guitar like a true master; he has an exceptional tone and possesses strong compositional skills.
While people always view Norway as a cold landscape of ice and snow, Lind comes forth from the land of the North and delivers the heat.
Genre: Instrumental, Shred, Hard Rock, Metal
Band:
Lars Lind (g)
John Macaluso (d)
Simon Fitzpatrick (b)
Jan-Fredrik Heier (k)
Track Listing:
1. Tred Machine
2. Apache Sun
3. Twilight Carnival
4. Ignite
5. Soul Kicker
6. Moon Trail
7. Speed Haze
8. Forgiven
9. Wicked She Is
Label: Shredguy Records
Web: http://larslind.com/ – http://www.shredguyrecords.bigcartel.com
Hardrock Haven rating: 8.5/10