by Franco Cerchiari
– Sr. Columnist —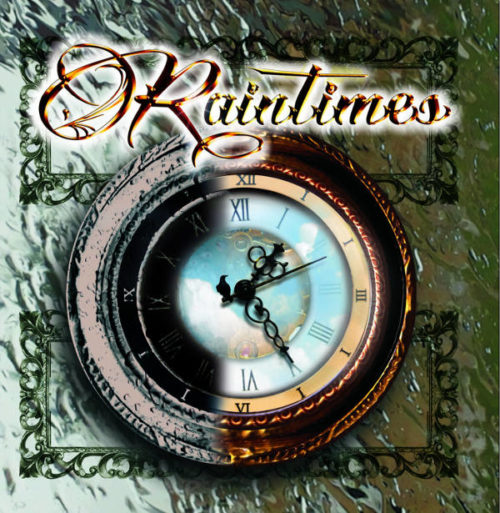 Not to be confused with the Italian Death Metal band, Raintime, this Raintimes, also a band from Italy is a supergroup of sorts, with its members coming from LRS, Sapphire Eyes, Charming Grace, Wheels of Fire, Shining Line, Revolution Saints, and Von Groove. Fans of Myland, All 4 1, Wildness, Tor Talle's excellent Northern Light project, First Signal, Stan Bush, and Coastland Ride will love this offering from the masters of Melodic Rock, Frontiers Records. A true standout of this Melodic Rock/AOR offering is the astonishing shredding of guitarists Ivan Gonzalez and Sven Larsson. Complete with fret tapping, lightning fast riffs, and power chords, their fingers virtually fly up and down the neck of their instruments, and the solos that are heard are simply fantastic. Every bit as good as some of the best in the guitar world, here what they bring to these songs is to absolutely be admired.
Speaking of this new project, drummer Pierpaolo Monti has been quoted as having said, "… Raintimes is an album I wanted to use as a tribute to my love and admiration for The Storm. I have played their album to death. Their tempos, steeped in pure melodic class, are the perfect crossroad of AOR and Melodic Rock…." And, it's hard to deny that what the boys of Raintimes have done here is, in fact, a true testament to the music of The Storm's (Kevin Chalfant, Greg Rollie, Josh Ramos, Ross Vallory) 1995 classic, Eye of the Storm. For Raintimes' melodies are awash with keyboards; guitars are non-stop, the vocals harmonious, the choruses do soar, and the sound is telltale with the music that does come from Frontiers. Perfectly mixed, the songs are as smooth as glass and refined to a high degree, with a sound that is impossible to find fault with. And while the Melodic Rock world is about to burst at the seams with a seemingly endless influx of bands that can all be placed into the genre of AOR, its got be said, that Raintimes has done themselves proud here.
Showcasing throughout this debut release, ballads, mid-tempo rockers, and a lush synthesizer-laden instrumental, there is something to keep all the lovers of AOR in rapture. Sure the songs are heavy with lyrics of love, passion, missing and the needing of that special someone, true friendship, and wondering, "what might have been," so yeah, it's all a bit cheesy, but who gives a damn really, the music is fun, exciting, infectious, and impossible to not sing along to.
Listen to the strong opener, "Forever Gone," the Northern Light sounding "Make My Day," the incredible guitar work of the upbeat, "Don't Ever Give Up," and the gentle "Swan." The lush, soaring, instrumental "Raintimes" with only synthesizers to be heard was good, as was good the pure AOR of "Just A Little Bit More." The piano and again that brilliant guitar work both made "Empty Days," worth hearing, and closing this CD was the ballad, "I See The Light," with the bass guitar being the standout.
All in all, a strong AOR release. Frontiers know how to put bands like this together, they have proved that so many times, and this project Raintimes is once again proof.
Genre: AOR, Melodic Rock
Band Members:
Michael Shotton – lead, backing vocals
Ivan Gonzalez – lead, rhythm guitars
Sven Larsson – lead, rhythm guitars
Davide Barbieri – keyboards, backing vocals
Andrea Gipponi – bass, fretless bass
Pierpaolo Monti – drums, percussion
Special Guests:
Niclas Olsson – keyboards on "I Need Tonight"
Philip Lindstrand – backing vocals on "I Need Tonight"
Alessandro Del Vecchio – keyboards/backing vocals on "Just A Little Bit More"
Erica Trovato – backing vocals on "Together As Friends"
Jesus Espe¬n: – backing Vocals on "Missing Piece"
Daniel Flores – percussion on "I See The Light"
Michele Luppi – keyboards on "I See The Light"
Track Listing:
1. Forever Gone
2. Make My Day
3. Don't Ever Give Up
4. Swan
5. I Need Tonight
6. Raintimes
7. Just A Little Bit More
8. Empty Days
9. Together As Friends
10. Missing Piece
11. I See The Light
Label: Frontiers Records
Website: www.facebook.com/raintimesoffical
Hardrock Haven rating:
(8 / 10)