by Cyndi Jo
Staff Writer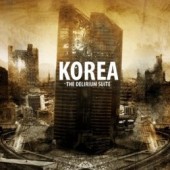 Last year, (2010) was the year of really intense, raw, hard-hitting efforts,that most forgot about how tranquil a good melodic hard-rock album can be.
So when heads need a rest from all that heavy head banging, ladies and gentlemen there's alternative heavyweights: Korea. This Swedish quartet have been around since 2003, and as the release of their debut For The Present Purpose received raved reviews, their second effort The Delirium Suite,has proven to not be a sophomore slump. The Delirium Suite is a radio friendly, well balanced, melodic album that definitely intrigues an individual in– it is genuine, organic,full of falsetto that has just enough grit which is a much needed rest from all of those hard-hitting albums of 2010.
Their first single, "Street Spirit (Fade Out)," is a good representation of the album, overall. The Radiohead cover from The Bends, has an electronic -modern touch, yet, has a different hardcore feel to it while maintaining soft vocals–much like the original. For a cover, it's alright. It would have been better if Korea would have rocked it out a little more, much like the first track, "Cataclysm." The song is very heavy with chugging-distorted guitar riffs ,with an underlying keyboard track, not to mention the high energy, alternating drumming."The Absentee" definitely brings the electronic-rock Korea is known for. The very melancholic intro that sways through electronic beats that are backed up by the incredibly depress bass drum defines it's great structure. The great hooks that make it an inclusive psychedelic and subtle song that distinguish Korea from other bands. It's what makes the song the strongest in the album by far. As strings back up the chorus in "Logical Fallacies" spacey guitar intro is what makes it a relatively hard alternative but doesn't quite make it so much a heavy, dynamic track.
Korea does have a distinct sound compared to any alternative metal band. At times The Delirium Suite lacks that fist full of grit but proficiently excels at the soft sub-genre. The album is balanced and overall is a melodic rock album that should belong in the mainstream airwaves.
1. Cataclysm
2. The Absentee
3. From The Ashes
4. Street Spirit (Fade Out)
5. Take The Blame
6. Enemies
7. Logical Fallacies
8. Cave Dweller
9. Bloodline
10. Prozac Gen.
11. Carpet-Slipper
12. Exit
13. Gone (Bonus track)
Label: ViciSolum Productions
Online: www.myspace.com/koreasweden
Hardrock Haven rating: 8/10
by Justin Gaines
Staff Writer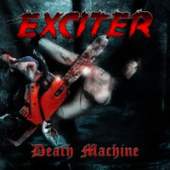 2010's Death Machine is album number ten from long-running Canadian speed metal pioneers Exciter. It's the second album from the current Exciter lineup, which features relative newcomers Kenny "Metal Mouth" Winter on vocals and bassist Rob Cohen alongside long-time drummer Rich Charron and founding guitarist John Ricci.
With riffs and a verse structure very reminiscent of Judas Priest's "Rapid Fire," (fitting for a band that took its name from a Judas Priest song) Death Machine kicks off with the blistering thrasher "Death Machine," which pretty well sets the tone for an album that boasts songs like "Skull Breaker," "Power and Domination" and "Hellfire." Death Machine is very much a traditional Exciter album. Aside from the (slightly) slower and almost doomy "Power and Domination," Death Machine is full speed all the way from start to finish. John Ricci's riffs are blindingly fast, causing you to want to dust off the old "speed metal" label instead of calling this kind of metal thrash. The riffs are matched in intensity by Charron and Cohen's heavy rhythms and a gruff vocal performance by the "Metal Mouth." Kenny Winter sounds a lot like Udo Dirkschneider here, which works surprisingly well with Exciter's sound.
So what's the down side? A sound so unabashedly old school is going to seem more than a little dated. Exciter has essentially been working from the same template for nearly 30 years, so Death Machine feels like more of the same. Then again, most Exciter fans are probably looking for exactly that. Another variation of the "Long Live the Loud" theme will do just fine, thanks.
It's not as vital sounding as their previous album (2008's excellent Thrash Speed Burn), but Death Machine is a perfectly solid slab of high-octane speed metal. While nowhere near as essential as the band's classic '80s albums, serious Exciter fans will still want to check it out.
Genre: Speed Metal
Band:
Kenny Winter (v)
John Ricci (g)
Rick Charron (d)
Rob Cohen (b)
Track Listing:
1. Death Machine
2. Dungeon Descendants
3. Razor In Your Back
4. Pray for Pain
5. Power and Domination
6. Hellfire
7. Demented Prisoners
8. Slaughtered in Vain
9. Skull Breaker
Label: Massacre
Website: www.myspace.com/exciterofficial
Hardrock Haven rating: 7/10
by Joe Mis
Staff Writer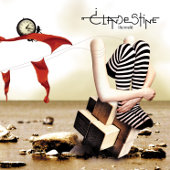 If you are looking for something just a little bit different, check out the LA-based underground prog metal quartet called Clandestine. Slated to release their first full length CD in mid-February, Clandestine seems poised to make the leap from local to national prominence.
The Invalid is the follow up to Clandestine's 2006 debut EP and was produced by Sylvia Massy (System Of A Down, Tool). Blending elements from progressive rock, metal, pop, underground and electronica, Clandestine brings their own unique style to the world of female-fronted rock – refreshingly NOT trying to sound like Paramore. Heavy keyboards and synths share the stage with grinding guitars and big rhythm lines while supporting solid melodic vocals and decent songwriting.
June Park fronts Clandestine, proving herself to be a talented singer and good symth player. Park has a clear, soft and sweet voice and a good range. She is not operatic and doesn't have the raw power of an Amy Lee or Amanda Sommerville, but she is very expressive and fluid when she sings. Dan Durakovich plays guitars and joins Park on the keys. He is a great rhythm player and generates some very big hooks and heavy riffs. Drummer Sammy J. Watson (The Apex Theory) and amazing bassist Mark Valencia provide a great one-two punch at the bottom end and are the backbone of the band.
The energetic "Fearless" kicks off the album with some fancy progressive keyboards and a nice rolling bass line and has an almost Rush meets Dream Theater feel to it. "Disappear In You" is driven mostly by Mark Valencia's superb bass and Park's powerful vocals and features an intense keyboard solo. The band plays a more conventional, guitar and bass driven rock tune with "Silent Sin," one of the strongest tracks on the release. "Philistine" slams into the user with a full-on metal wall of guitars and massive drums, and some great vocals (even a touch of screamo) – this track makes full use of June Park's vocal range. "Pretend" is a soft almost-ballad with an intricate bass line, smooth rolling chorus and a great bluesy guitar solo.
"Fracture" is an aggressive prog-metal track driven by bass and drums, and featuring a very intense vocal line buried amongst many tempo changes. Big drums and keyboards blend with growling rhythm guitars to keep the energy level high in "Dead To The World" while a moody bass line and somber lyrics make "Phantom Pain" a change of pace. Muffled vocals and eerie keys open the title track of "The Invalid" before the guitars kick in, and a handful of screamo vocals give this one a bit of a metalcore feel. Great keys, vocals and a prog guitar line allow the lighter toned"Comatose" to wrap the album in fine style.
There are very few weaknesses on The Invalid, and the listener really needs to nit-pick to find them. June Park has a great voice, but the band on the whole does not do all that much with backing or layered vocals – punching those up a bit would turn good tracks into great tracks. Not only a fine rhythm player, "Silent Sin" proves that Dan Durakovich can solo as well, but choses not to unleash the lead guitar on most tracks. A few more fills or short solos would be a step in the right direction. However these flaws are so minor that they barely are worth mentioning…
On the whole, The Invalid is wonderfully refreshing. The contrasts between the lightness of June Park's voice and the intensity of the music sets Clandestine's music apart from the pack. Surprisingly for a female-fronted act, June Park does not hog the spotlight. All members of Clandestine seem to be equally important to the music, and each knows their role – fine teamwork all around.
Nicely produced and well performed, The Invalid should appeal to fans of progressive metal, particularly the female-fronted variety. In fact, the many elements rolled into this album will appeal to fans of Evanescence, Dream Theater, Paramore, and Eyes Set To Kill.
Simple – get it.
Clandestine's The Invalid will be released by Nightmare Records on 15 February 2011.
Genre: Progressive Metal
Band:
June Park – vocals, programming
Dan Durakovich – guitars, programming
Sammy J. Watson – drums
Mark Valencia – bass
Track Listing:
1. Fearless
2. Disappear In You
3. Silent Sin
4. Philistine
5. Pretend
6. Fracture
7. Dead to the World
8. Phantom Pain
9. The Invalid
10. Comatose
Label: Nightmare Records
Website: www.clandestineband.com
Hardrock Haven rating: 8.5/10
by Alex Barbieri
Staff Writer
Glenn Gyorffy (aka Glenn Five or G5) of Anvil is one of the most underrated and inspirational bassists in rock. His aggressive yet melodic style helped revive Anvil from obscurity in the '90s. No less important was his dedication to his Anvil brothers, Steve "Lips" Kudlow and Robb "Robbo" Reiner, without which the band might have never survived and realized the success of the "Anvil: The Story of Anvil" film.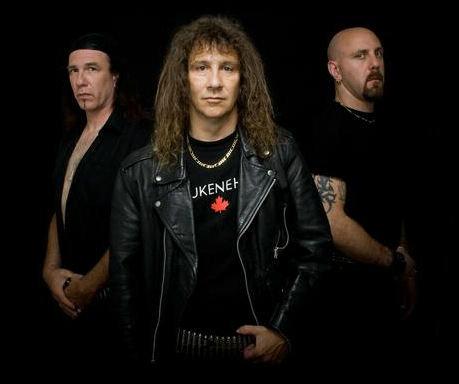 In this rare interview, Hardrock Haven talks with Glenn Five—Anvil's quiet but no less crucial third member talks about life since the Anvil movie, their new album Juggernaut of Justice due in May and much more.
HRH: Glenn, thank you for your time. The first question that comes to mind is, how has your life changed since the worldwide acclaim of "Anvil: The Story of Anvil?"
Glenn Five: My pleasure Alex. Well, for starters playing with Anvil is my job now! I am very proud to say that. Playing music has always been part of my life and the fact that I get to do it as a career now is truly a dream come true.
The movie first premiered at the Sundance Film Festival in Jan 2008 and since then we have been incredibly busy appearing and performing at many film festivals all over the world and playing many shows in headlining and support positions. In 2009 we headlined the 3rd stage at "Loud Park" in Japan, the same festival where we went on at 11:35 a.m. three years earlier. And just this past year in 2010, Anvil did a world tour starting in North America then on to Australia and Japan and Europe where we finished at the "Wacken Open Air Festival" playing after Slayer for 80,000 people.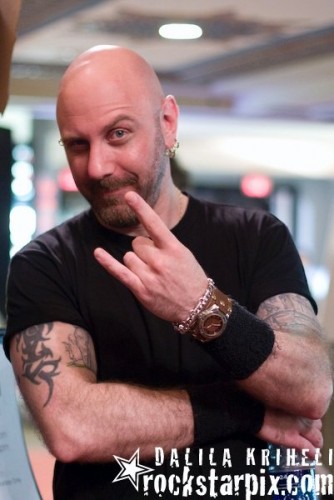 HRH: When you joined Anvil 15 years ago, did you ever think the band would realize this type of success? What kept you going through the years of obscurity?
Glenn Five: Absolutely!! As soon as I started playing with Anvil, I knew something special was happening. I remember thinking 'This is where I belong,' and 'The world needs to know about this.' Those thoughts have kept me dedicated to Anvil and to Lips and Robb who accepted me into their life-long endeavor.
Many people have called our journey a struggle—and to a certain extent it has been. But continuing on hasn't been the struggle, that part is easy when you have the self-belief and love what you do. It has been getting the rest of the world to take notice that has been the real hard part.
HRH: When did you realize you were, as Lips called it, "a lifer?" All in, 100% dedicated to Anvil, come what may?
Glenn Five: I've been playing music my whole life, as long as I can remember. Being an artist is a life-long thing, whether by choice or not. Being a "lifer" means by choice! By realizing that this is who you are and what you are meant to do is choosing to be a "lifer." I don't think you can make this choice until you are already doing it, loving it … living it! Even though I played for years before I joined Anvil, it was after I started playing with Lips and Robb that I learned what it meant to dedicate myself to my art. To really live it, not just do it.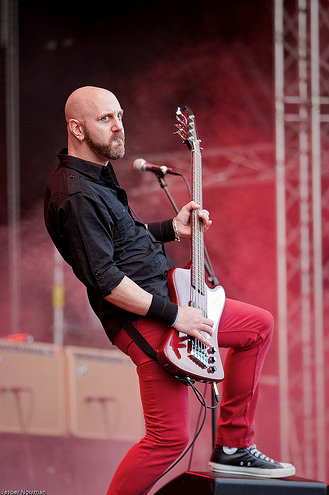 HRH: Going back in time, who and what inspired you to play bass and how did you get the nickname Glenn Five or G5?
Glenn Five: As I said earlier, I've been playing music my whole life. As a child I played organ and piano, then I started playing guitar when I was 7, and also trumpet and tuba in orchestras in school. But when I was about 14, one of my older cousins gave me a bass. It was around this time that I heard Iron Maiden's Number of the Beast album and heard the amazing bass playing of Steve Harris and thought, 'Hey, I have a bass! I'm gonna try that!!' Not long after that, a friend told me I should listen to this guy named Cliff Burton who plays in Metallica. I've been a bass player ever since!
There are a few stories as to how I got the name G5. The "G" stands for Glenn, that's the easy one. There are many reasons for the 5—too many to count to be honest. 5 was a nickname that my friends gave to me before I joined Anvil. It was simply a number that sort of followed me around and would pop up in my life very often. The fact that I mostly play a 5-string bass is probably why it stuck as my name in the band.
HRH: For the technical musicians out there, please describe your bass rig and equipment. Any endorsements you'd like to talk about?
Glenn Five: I am admittedly not one of those "gear head" musicians. But I do love the sound I get from my two Peavey Tour 700 amps and two Peavey 8×10 cabinets. I run both stacks separately with a splitter. I'm also endorsed by Gibson/Epiphone so I primarily I use Gibson 5-string Thunderbirds and an Epiphone Jack Cassidy semi hollow 4-string. But I also play a 12-string bass called "The Wraith" made by October guitars and an EDR-5R/FM bass made by Fujigen in Japan. I use D'Addario strings on all.
HRH: What are some of your favorite memories promoting the Anvil movie and This Is Thirteen album? Any highlights or crazy stories you can share?
Glenn Five: There have been so many exciting things we've done over the past few years. One of the most thrilling was appearing on "The Tonight Show" with Conan O'Brien. Not only getting to perform, but for Anvil to sit and do a couch segment as well was truly an amazing experience. Appearing on VH1's "That Metal Show" live from the Hard Rock Time's Square was quite cool too. But as a musician/performer it doesn't get much better than opening up for AC/DC at three of their stadium shows, including the now torn down and replaced Giants Stadium.
HRH: Wow, those are some amazing accomplishments, I'm sure made sweeter because of what Anvil has been through together. Take us through a day in the life of Glenn Gyorffy. Have you become much busier since the release of the Anvil movie?
Glenn Five: Well as you said at the top, I'm a quiet guy. So outside the band I lead a very simple, private life. A normal day for me not involving Anvil will be spent like any other regular guy. Especially now that we are on the road so much, when I'm home, I try to spend lots of time with family and friends.
I'm diabetic so I try to keep a healthy lifestyle with lots of exercise and a proper diet. Like I said, a very normal guy! It's this duality that keeps me grounded when I'm not on the road with the band. Being out there performing night after night is anything but simple and private, so when I'm home, I cherish that way of life.
HRH: What's next for Anvil and how do you define success in music and life?
Glenn Five: We just finished recording the next Anvil album titled Juggernaut of Justice. (Again, you read it here first HRH readers! – Alex.)
We recorded in L.A. with famed producer, Bob Marlette (Ozzy Osbourne, Saliva, Seether.) He has given Anvil one of its greatest gifts—a killer sounding album! We have always been proud of our albums in the past, but this one is by far the best sounding. Which is fitting considering it was written from a very positive place in all our souls.
After the release of This is Thirteen and the Anvil movie, we started writing this album and it just seemed to flow out of this great frame of mind and body. We are very proud and excited for the release which is in May. I should mention that it will be released in North America by The End Records.
But next on the schedule are seven shows in South America at the end of February and beginning of March. We are very thrilled about that because it will be the first time Anvil has been in South America and we hear our fans are rampant down there. Awesome!!!
I define success in music by simply doing it! Doing it to your fullest capability and sustaining longevity by never stopping at any cost. Even if it means never reaching the summit of the mountain, it's the climb that brings the most pride and self fulfillment.
HRH: Give us your first thought that comes to mind on the following names and words:
Bass: Makes music three dimensional! It's like drawing a circle on a piece of paper, it's just a circle until you add a shadow, then it becomes a sphere. Bass is like the shadow. Another analogy I like is that if the drums are the engine and the guitar and vocals are the sleek aerodynamic shape and a nice paint job, then the bass is like the tires. Not as nice to look at, or hear rev, but they keep the car on the road.
Metal: One of the genre's of music that I love the most. There is a brotherhood in metal that in my opinion is stronger and more passionate than any other type of music. Almost like metal fans have the same kind of struggle to be heard as the metal bands do. Metal is the "underdog" that we all love to root for.
Anvil Fans: Well a true Anvil fan is a true fan of music. Not someone who likes something because the guy next to you does. There is a passion and heart in all metal fans that seems to shine even brighter when they are an Anvil fan as well. You have to realize for more than a couple of decades there have been fans dedicated to Anvil when the rest of the world was telling them not to be, or at the least questioning why. I think our fans deserve as much credit as we do for sticking it out all these years.
The Music Business: Fragile! It takes so much work to get your foot in the door and it can so easily be swept away. Because it is just that! A business! It is a lot of work to get your foot in the door but even more work to get the door fully open and walk through before it closes shut in your face! I don't think it is possible to be a part of the business without all the business men and women on your team. Without managers and agents and lawyers, etc., it would be impossible to break in and stay there.
Lips: An innovator with self belief—a vital combination to be a front man in a band. And I might add that Lips is one of the best front men in the game. Also, it's an honour to be a co-writer with Lips. We have a special connection in that we can see wheels turning and hear thoughts forming in each other before they even appear.
Robbo: As a drummer he is a bass players "wet dream!" A genuine upfront man. Rarely will you find a more "real" person. Robbo tells it like it is.
Sacha: A genius with an unbelievably creative mind. A true friend and an angel to Anvil.
Hollywood: Shiny, sparkly, tasty, alluring … enter at your own risk!!! But very fun and we had some wonderful experiences and met some awesome people there.
Canada: A great place to live and a great place to come home to. Not necessarily the greatest place for an artist to showcase their talents but a country full of talented people who excel at their crafts. We just generally see them excelling in other countries.
HRH: Do you have any thoughts on the passing of Ronnie James Dio?
Glenn Five: I have some very personal thoughts and memories about Ronnie that are very dear to my heart. I don't mind sharing a few. Ronnie was one of the nicest men a person could ever get to know. He had a love for people and life that you come across rarely. He was the type of man who could meet you early in the day and then go off to do tons of interviews and 'meet and greets' and when he would bump into you again later in the day he would call you by name and ask how your day has been.
The last time I saw him was backstage after a Heaven & Hell show with Motorhead and Judas Priest. He was having a great time laughing and smiling. A fitting last memory of a truly amazing man.
HRH: Tell us something we don't know about Glenn Gyorffy.
Glenn Five: Hmmmm, tough to answer this one! As I said earlier, I'm a pretty private guy so I don't talk about myself very much. One thing I can say is that I'm a proud man with self esteem and many values and principles. And I don't let anyone or anything get in the way of that. These are important tools in my life and I would not compromise these attributes at any price. In the music business, in Hollywood—anywhere!
HRH: Do you give bass lessons, and if so, how can someone get in touch with you?
Glenn Five: No I don't give lessons. Everything I've learned has been pretty much self-taught, so I'm not sure I'd make a good teacher. I've tried to teach but I get frustrated quickly, which does not make for a good teacher! When I've been asked to teach I usually just give this piece of advice: 'If it sounds good keep it up, if it doesn't sound so good keep keeping it up. If it still doesn't sound so good, try another approach.' Basically what I'm saying is your ear will be a better teacher than me.
HRH: Is there anything else you would like to say to your fans and the Hardrock Haven audience?
Glenn Five: First off, I would like to thank Alex and Hardrock Haven. And I want to let the fans (new and old) know that we are fans of music as well, so we know what it means to love music and have favourite bands and go see live shows. So when we meet you at an Anvil concert, we are on the same level. We don't hold ourselves above the audience. We are the audience as well. Anvil fans make an Anvil show as special as Anvil itself.
HRH: Glenn, thanks again for your honesty and openness. You and Anvil are an inspiration to anyone with a dream—not just musicians—everywhere. All the best and please keep us posted on what's going on with Anvil.
Glenn Five: Thanks again Alex and HRH. We are looking forward to continuing on our amazing journey. Just now, we have many more people coming along for the ride with us, and that is very exciting!
http://www.youtube.com/watch?v=FF4H8lB2Y_o
www.facebook.com/pages/Glenn-Five…/62290202609
Official Anvil website: http://www.anvilmetal.com/
by Alissa Ordabai
Staff Writer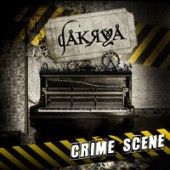 Conceptual artists more than musicians at heart, this Greek outfit chooses shock value over musical content on their second full-length release. Despite the limited concept and wacky off-the-wall delivery, their bizarre juxtapositions of styles and musical forms manage to create a world of their own which is poignantly flawed and thus utterly believable.
Circus music and fanfare buffoonery find themselves next to pomp-metal arrangements and grotesque vocals on the first track, setting the mood for this dark gothic raree-show from the word go. Sometimes Dåkryå add stereotypical metal riffs and double bass drum to their neon-coloured proceedings – not to engage with metal in any earnestness but to shine a new light on those modern-day all-American clichés, framing them in the context of slapstick comedy and farce. This does the trick, allowing us to see the familiar heavy metal props from a different angle and to think for a moment outside the box about formulas most of us take for granted.
Standout "Phantasmagoria" is the band's boldest take on cohering and expanding their concept beyond a string of terse ideas, and it works, held together by a hypnotic ostinato riff and spooky string arrangement. Giving away a thing or two about how this outfit would like to be seen, it coyly asks for "weird, elusive, yet cuttingly witty" to be included into any reaction to follow – if not in those exact words, then in an easy-to decipher message.
Where Dåkryå find themselves at the moment, however, is a far cry from the ultimate goal. At times convincing, but more often relying on sheer shock value, this act fails to make the impact it aims at when it turns to continual recycling of their own private fixations and discoveries when sense of drama and pure songwriting rules call for more.
It's no mean feat to be able to walk the line between deliberate kitsch and subtlety, and Dåkryå slip up as often as they succeed, returning to the self-perpetuating comfort zone every time they run out of ideas. But self-irony, the way they add a dark undercurrent to their overt buffoonery, and the way they deal with vulgarity, show that small ideas can go a long way when fuelled by genuine enthusiasm for the new and contempt for clichés, standards, and obsessions of modern-day record industry.
Band:
Thomais – vocals
George – guitars, vocals
Sophia – keyboards
Angelos – guitars
Christina – vocals
Alex – bass
Stavros – drums
Track Listing:
1. The Charlatans
2. Blind Man's Bluff
3. Scaremongering
4. The Urban Tribe
5. Camouflage
6. Phantasmagoria
7. Inertia
8. Dramatis Personae
9. A Dreadful Side Scene
Label: Sensory
Online: http://www.myspace.com/dakrya
Hardrock Haven rating: 5/10
by Alex Barbieri
Staff Writer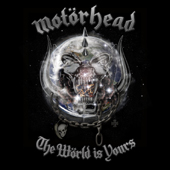 Motörhead haters argue that Kilmister and company have been making the same album for 35 years. That may be true to an extent, but would you want to hear them play anything but kick ass rock 'n roll? Like a reliable old truck, Motörhead is loud, heavy and delivers every time. Their sound remains the same, Kilmister said, because it works.
First off, great f-in title. The World Is Yours. In four words, it captures the attitude of Motörhead and their legions of fans. Motörhead is not just a band—it's a lifestyle.
An advance listen of The World Is Yours reveals that Motörhead sounds as powerful and relevant as ever—maybe even more so. If sales are proof, Motörhead's last album—Motorizer from 2008—was the band's best-selling U.S. album ever, and even cracked the Billboard Top 100 chart.
The World Is Yours—produced by Cameron Webb—continues where Motorizer left off—sonically intense, in your face hard rock. Kilmister's voice a call to arms, Campbell and Dee leading the charge. But World is a bit more "rock 'n' roll" compared to Motorizer's metal assault.
This is a subtle but welcome shift. Part of what makes Motörhead unique is their blend of punk attitude, metal power and '50s Chuck Berry riffs. New tracks "Get Back In Line," "Rock N Roll" and "Bye Bye Bitch" all get back to the Motörhead groove.
Cambell is one of rock's most underrated guitarists—his tone and touch the perfect complement to Kilmister's monster bass. Also underrated are Kilmister's lyrics. Always honest, often irreverent, but never cheesy, he is one of rock's last great poets.
Motörhead always defied easy categorization, and Kilmister famously prefers to simply call Motörhead music "rock 'n' roll." If you're looking for a new, kick ass rock 'n' roll album, order up a shot of The World Is Yours.
The world is indeed yours, Lemmy. And so are we. Anyone up for a drink at The Rainbow?
Genre: Rock 'n' Roll
Band:
Ian "Lemmy" Kilmister
Phil Campbell
Mikkey Dee
Track Listing:
 1. Born To Lose
2. I Know How To Die
3. Get Back In Line
4. Rock N Roll Music
5. Waiting For The Snake
6. Brotherhood Of Man
7. The Devils In My Head
8. Outlaw
9. I Know What You Need
10. Bye Bye Bitch
Label: Motörhead Music/EMI
Online:
http://www.youtube.com/watch?v=AqQKuXgRh0A
http://www.youtube.com/watch?v=SgUk1j0lrH0
Hardrock Haven rating: 8/10
by Justin Gaines
Staff Writer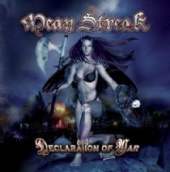 Declaration of War is the second album from Swedish metal warriors Mean Streak. Inspired by classic bands like Iron Maiden, Saxon and the rest of the NWOBHM scene (and, most likely, fellow Swedes Wolf and Enforcer), Mean Streak plays old school traditional heavy metal, and does it with head-banging, fist-pumping, denim and leather style.
Picking up where their 2009 debut Metal Slave left off, Declaration of War gets off to a strong start with the martial title track, a call to arms for metalheads everywhere. It definitely sets the tone for the album, which is wall-to-wall chugging riffs, wailing vocals, NWOBHM production and true metal spirit. David Andersson and Patrik Garberg both handle lead guitar duties, serving up headbanging riffs and dizzying solos, and vocalist Andy LaGuerin sounds like the second coming of Biff Byford. The whole album just channels a classic metal energy.
The heavy monster "No Man's Land" could have come from Saxon's Crusader album, "In for the Kill" and "Brothers till the End" sound like Accept tunes, and the one-two punch of "Crimson Sky" and "Edge of the Rainbow" are vert tributes to the late Ronnie James Dio, with their "Heaven and Hell" vibe and lyrics. Then of course there's the metal anthem "Sons of Metal," which is like a long-lost metal message from another era. Are the songs deep and meaningful? Of course not. They're simple, straightforward and metal as hell.
In the end, Declaration of War is as predictable and cheesy as it is completely rocking and memorable. Albums like this remind us how much fun heavy metal can be, and reaffirm that this so-called New Wave of Traditional Metal was long overdue. If bands like Cauldron, Wolf, Enforcer and Widow have you raising your fist for metal, you'll definitely want to check out Mean Streak. We are all "Sons of Metal" after all!
Genre: Heavy Metal
Band:
Andy LaGuerin (v)
David Andersson (g)
Patrik Gardberg (g)
Peter Anderson (b) (v)
Jonas Kallsback (d)
Track Listing:
1. Declaration of War
2. In For the Kill
3. Crimson Sky
4. The End of the Rainbow
5. As You Sow You Shall Reap
6. No Man's Land
7. Brothers till the End
8. Sons of Metal
9. Sign in the Sky
10. History of Lies
11. The Oblation
Label: Black Lodge
Website: www.myspace.com/meanstreaksweden
Hardrock Haven rating: 7.5/10
by Justin Gaines
Staff Writer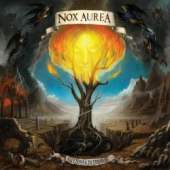 Ascending in Triumph is the second album from Swedish gothic/doom/death metal band Nox Aurea. The Gothenburg-based band takes a fairly melodic, yet still completely heavy, approach to the doom/death genre and adds gothic elements like symphonic keyboards and clean female vocals. Now, this kind of sound isn't anything new, but when it's done well, it can be a very compelling metal experience. Unfortunately, for every Theatre of Tragedy or My Dying Bride there are at least a dozen disposable "beauty and the beast" knockoffs.
Nox Aurea, however, is in the first category. For a relatively new band, they sound like seasoned veterans, and the music on Ascending in Triumph has a lot of depth. The album is equal parts melodic death and crushingly heavy doom metal, with just the right amount of gothic elements. Most of the songs hover around the 8-minute mark, and can go from a slow, funereal pace to furious thrashing and back again. The three distinct vocal styles – harsh/death, harsher/blackened and of course Alice Persell's clean vocals – add depth and emotion to an album that already had plenty of both, thanks to dark, despondent lyrics worthy of My Dying Bride.
The nearly 10-minute "Mother Aletheia Chapter II" is the album's crowning glory, and the song that gives you the best appreciation for Nox Aurea's sound. "The Delight of Autumn Passion" and the title track are also highlights of this very solid album. The only real downside of Ascending in Triumph is that as good as it is; it has all been done before. You're reminded of some of the genre's best bands, which is good, but there isn't a lot to make this band stand out.
Even with the strong "more of the same" vibe you get from this album, there's no denying that Nox Aurea is really good at what they do. If you're a passionate fan of all things gothic metal, or appreciate doom/death bands like November's Doom, Evoken and My Dying Bride, Ascending in Triumph is well worth checking out.
Genre: Gothic/Doom/Death Metal
Band:
Patrick Kullberg (v)
Grim Vindkall (g) (b) (k) (v)
Robert Persson (g) (b) (k) (v)
Alice Persell (v)
Joakim Antonsson (d)
Track Listing:
1. Ascending in Triumph
2. The Loss and Endeavor of Divinity
3. The Shadowless Plains
4. Mother Aletheia Chapter II
5. The Delight of Autumn Passion
6. My Voyage Through Galactic Aeons
7. To the Grave I Belong
8. Emendare
Label: Napalm
Website: www.myspace.com/noxaurea
Hardrock Haven rating: 7/10
by Derric Miller
Staff Writer
Jag Panzer guitarist Chris Lasegue checked in with Hardrock Haven talk about their new studio effort The Scourge of the Light; what it's like replacing Chris Broderick, who went on to Megadeth; how he incorporates all of his music theory knowledge in Classical, Jazz, Blues when writing Jag Panzer songs; the exclusive premiere of the track "Union" on Hardrock Haven; and a whole lot more.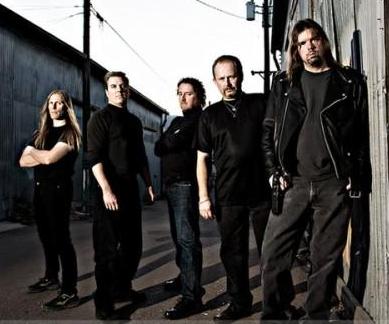 Lasegue is an exceptional guitarist and composer, and The Scourge of the Light puts Jag Panzer back on the map as one of the best Power Metal bands making music today. Tune in now to get to know Lasegue, and get ready to pick up The Scourge of the Light the minute it's released in your neck of the woods.
Online: www.jagpanzer.com
(If the embedded player doesn't populate, click here to stream the interview in a stand alone player.)
by Joe Mis
Staff Writer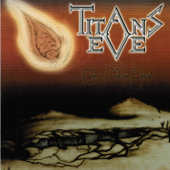 More than Arctic blasts are blowing out of Canada lately – in fact there is a major storm coming and the winds are hot as hell. The Vancouver based genre-bending quartet of Titan's Eve will be releasing their debut CD The Divine Equal on 1 February 2011. Defining the precise sub-genre of metal is difficult. If there were such a thing as "melodic progressive thrash metal" then Titan's Eve would be the poster child. Musically intense and brutal, this band will appeal to fans of almost any of the "harder" styles of metal.
Founded by brothers Brian (lead vocals and guitars) and Kyle (backing vocals and guitar) Gamblin, Titan's Eve presents an apocalyptic album filled with visions of demons and angel and the final battle between good and evil. Brian Gamblin has a strong, guttural voice that will remind many listeners of Testament's Chuck Billy. He is clear and understandable throughout the CD despite dropping to a low growl many times. His brother Kyle does a nice job on backing vocals, but his volume seems inconsistent from track to track – perhaps an engineering artifact. Both are fine guitarists, sounding at time like old Metallica, Anthrax or Megadeth. Casey Ory and Jesse Hord are the very capable rhythm section, with Ory dynamite on the drums without abusing the double bass, and Hord able to match the guitarists note-for-note on the bass.
For the intellectuals among us, The Divine Equal is based heavily upon poet John Milton's epic "Paradise Lost", and lyrically is filled with good, evil, demons, angels, battles and visions of the underworlds.
The opening instrumental "Mourning Star" sets the melodic tone for the album that does not diminish despite the music becoming heavy and thrashy. "Judgment" slams into the listener with heavy guitars and massive double bass drums, and presents a catchy chorus and some nice tempo changes. "Becoming The Demon" has a great rhythm line and a real Testament feel to it, an amazing guitar solo – and is available as a free download from the band's web site. "Into The Fire"'s intro conjures up some old Metallica, but shifts to a more John Bush era Anthrax groove and features the strongest vocals on the release. The drum line on "Serpent Rising" is absolutely amazing, but this not one of the band's stronger tracks.
"Tides Of Doom" has an almost pure power metal intro, but reverts back to a thrash groove with almost metalcore style vocals. This track is probably the showpiece for the instrumentalists – great harmony guitars, solid drums and a nice bass solo. The short instrumental "Dusk" features smooth and flowing guitars, allowing the listener a brief break from the musical intensity before "Nightfall"'s martial rhythms begin to pound like tank shells and the massive guitars of "Living Lifeless" send the intensity to 11. "Searching For Nothing" has an almost hardcore / industrial edge to the vocal lines and a spectacular guitar solo, while "The Divine Equal" wraps the in booming, epic style.
Despite the obvious influences of the greats of thrash and speed metal, Titan's Eve manages to keep a unique sound throughout and pays tribute to the founders rather than ripping them off. The Divine Equal is perhaps best described as an evolutionary step for thrash – combining all the classic thrash elements and blending in bits and pieces of other genres to make something unique. Intelligent lyrics that re-tell a classic tale, numerous metal and rock influences and solid technical performances make this album one of the better concept albums in recent memory and a fine debut. Titan's Eve has a bright future.
Highly recommended for fans of any of the "heavier" metal genres – or John Milton.
Genre: Thrash Metal
Band:
Jesse Hord – Bass/Backing Vocals
Brian Gamblin – Lead Vocals / Guitar
Casey Ory – Drums
Kyle Gamblin – Vocals/Guitar
Track Listing:
1. Mourning Star
2. Judgment
3. Becoming The Demon
4. Into The Fire
5. Serpent Rising
6. Tides of Doom
7. Dusk
8. Nightfall
9. Living Lifeless
10. Searching For Nothing
11. The Divine Equal
Label: Indie
Website: http://www.myspace.com/titanseveofficial
Hardrock Haven rating: 8.5/10
by John Kindred
Staff Writer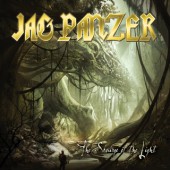 After a long absence, Jag Panzer are ready to return to the Metal world with the 2011 release of Scourge of the Light. Moving from Century Media to SPV/Steamhammer Records, Jag Panzer alumni Harry Conklin (vocals), Mark Briody (guitar), John Tetley (bass) and Rikard Stjernquis (drums) have returned to the band's roots. Welcoming guitarist Christian Lasegue, who replaced Chris Broderick, into the group's ranks has reinvigorated Jag Panzer. Toting a bond from childhood, the connection of brotherhood between Conklin, Briody and Terley transcends their history in Jag Panzer. This unique friendship pushed the band to deliver a mature follow-up to '04's Casting the Stones.
With guitarists Briody and Lasegue handling a majority of the song writing, the music falls into the Power Metal genre. The arrangements are melodic and have a heavy Neo-classical influence. The 10 songs featured on Scourge of the Light have a strong metallic edge and don't slip off into AOR fluff. With the much-needed rasp for this genre, vocalist Harry Conklin's dynamic delivery is a fine complement to Briody and Lasegue's musical compositions. If a comparison could made, at least on Scourge of the Light, Conklin's vocal style is not unlike Rob Rock's. Maybe it's not as heavy or raspy as Rock, but they definitely share similar characteristics in delivery and phrasing.
The album's artwork sets the tone for the music presented on Scourge of the Light. Painted by Justin Yur, the art presents a lone warrior embarking on a journey through a dark, overgrown jungle. With hints of light bleeding through a twisted maze of trees and vines, the image is a clear representation of the music if it was applied to tapestry.
The song titles also harness this dark, epic almost fantasy-like vibe. Opening Scourge of the Light with the balls-to-the-walls "Condemned to Fight," Jag Panzer hits you with an upper cut to the jaw. Shying away from pitfalls of delivering syrupy ballads, the album hits you in the mouth over and over again with its mix of heavy, thunderous arrangements that feature melodic passages and blistering solos. Dynamically, the band mixes the album with varied tempos, textures and layers of music and vocals. With plenty of gems to be heard, such as "Union" and "Overlord," fans are in for a treat.
Recorded on a tight budget, the band put every effort in making this album a true gem, from the music to the final production. They enlisted Jim Morris to mix the album at his studio, Morrisound Studios, in Florida, and the final mastering was done at Sterling Sound in New York. The production and final mastering bring the music to life. All the instrumentation Scourge of the Light is finely balanced and audible. The vocals lay over the top of the music and are mixed to perfection; they are not too loud and certainly not buried in the final mix.
Jag Panzer has produced a complete album. You won't find any filler songs here. Fans get 48 minutes of metal. The album is loud, furious and unrelenting. Opening 2011 with a bang, Scourge of the Light kicks the New Year off right, giving hope that this will be a banner year for quality Metal releases.
Band:
Harry Conklin – Vocals
Mark Briody – Guitar
Chris Lasegue – Guitar
John Tetley – Bass
Rikard Stjernquist – Drums
Track Title
1. Condemned to Fight
2. The Setting of the Sun
3. Bringing on the End
4. Call to Arms
5. Cycles
6. Overlord
7. Let It Out
8. Union
9. Burn
10. The Book of Kells
Label: SPV/Steamhammer
Hardrock Haven rating: 8.4/10
Release Date: February/March 2011
January 13 – 16, 2011 at Anaheim Convention Center in Anaheim, CA.
by Trevor Portz
Staff Writer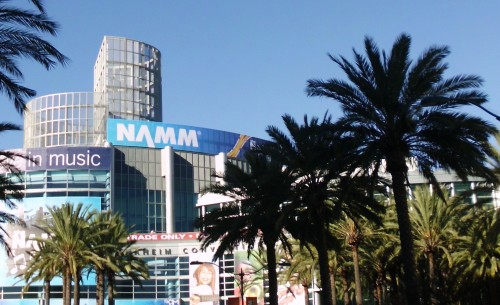 Every year, thousands of musicians, manufacturers, retailers, and well-connected fans coalesce in Anaheim, Calif., home of Disneyland, to terrify the families that have traveled from across the globe to meet Mickey. While in the area, however, it's also popular to attend NAMM, one of, if not the largest, gathering of music-industry insiders in the world. While at its heart NAMM is purely a marketing tool, it has also become the place to go to mingle with rock stars, fondle $10,000 guitars, and catch some of the most amazing known and unknown players showing off their skills and wares.
The first reaction for any first-time visitor can be summed up in three words: total sensory overload. Every instrument company, large and small, can be found represented at NAMM. From the over-the-top, sometimes multi-storied booths of Dean, Fender, Paul Reed Smith, and Marshall to the boutique displays for APC Instruments (featuring Denver's infamous Maris the Great), Lamb Drum Co., and Melodyn (makers of what are surely the finest key-tars on the market), it's unlikely any musician or musician wannabe will walk out without an urge for bank robbery or lotto luck in order to purchase even one of the many items they'll lust for in the coming months.
Though guitars, drums, and related equipment seemed to be most predominate, all styles and genres are represented, with large sections devoted to classical instruments, recording gear, and DJ equipment. Band kids reveled at the stick basses and Flying-V-inspired electric violins, and would-be engineers studied studio gear than spanned the most advanced digital to the never-quite-dead analog.
Metal and rock certainly seem to take center stage (no pun intended) despite the all-styles-represented nature of NAMM. Walking away from the show leaves one with the impression that the music industry is largely fueled by the rock side of things, despite what record sales may say. It would seem that even in an industry seemingly dominated by synthetic instruments and synthetic singers, good old-fashioned instruments still have a place to play (or be played).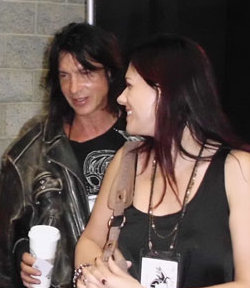 While signings and meet-and-greets were plentiful and featured many of the most prominent rock and metal royalty, the lines were often painfully long. Luckily for those with a keen eye, most of the high-profile guests could be found wandering the maze-like halls, giving those lacking patience the chance to grab an autograph, photo, or just quick word with their musical heroes. Only the most elite seemed untouchable, with Steve Vai leading the pack of unapproachables (he was surrounded by security and wasn't allowed to stop moving.) Luckily this was the exception rather than the rule, with the majority of celebs canoodling with anyone willing to call them out.
Spanning four days and what felt like millions of things to see, there's certainly no way to sum up every detail of NAMM in any reader-friendly format. With that in mind, though, here are some metallic highlights from the show:
• Def Leppard's Phil Collen demoed Agile Partners' AmpKit app for iPad, iPod, and iTouch, showing off his still rapid soloing skills, and looking the perfect example of the rocker that does not age. Though the app he was hucking seems fun for the traveling rocker, it doesn't seem overly useful in the live music world. Phil unfortunately laughed off a request for "Wasted," but powered through the main riff of "Pour Some Sugar on Me" as it was the Guitar World "Lick of the Day." He confirmed that a live Def Leppard CD is on its way in May, and will include 3 new tracks, hopefully tiding fans over until next year's full length.
• The reclusive Vinnie Vincent made an appearance, though not so much physically as in the form of a new line of handcrafted "double v" guitar. While the price tag ($9000-$17,000) may be more than even the most die-hard fans would be able—or even willing—to pay, the quality craftsmanship could not be denied, most notably on the gold-leaf plated version. Fans can only hope that Vinnie himself will resurface at some point in the near future (though even his wife, there to promote the line, seemed unsure if and when this would ever happen).
• Frank Bello revealed that even he's unsure when the new Anthrax record will be released, but did confirm that vocals are to be recorded in several weeks. This gives hope that Worship Music, on hold for several years, will follow soon thereafter.
Other fun sightings included George Lynch, Evan Stanley (Paul Stanley's son), Bruce Kulick, Tracii Guns, Gene Hoglan, Tim Yeung, Kerry King, Alex Kane, Buckethead and Bootsy Collins (a perhaps the hardest-to-miss pair), Orianthi, Dave Shankle (the ultimate tour guide), and, of course, the Energizer Bunny (apparently he keeps going, even when nobody cares anymore).
What is somewhat funny about NAMM is that while almost every aspect of music creation is displayed — instruments, recording gear, sheet music, and everything necessary to use and abuse them, there is virtually no music available. Recorded music is practically nonexistent outside of unknowns passing demos to well-known. Perhaps this is good, though, and helped to inspire those in attendance to take what they have learned and acquired and apply it to creating something new rather than simply basking in that which has already been done.
So to sum up, NAMM is basically a musician's wet dream. While exclusively for those in the industry, anyone with the desire to see what it's all about should lie, cheat, or blow their way into getting a pass to the 2012 show. If the world is officially ending later in the year, you can bet that NAMM will be well worth the journey.
NAMM Photo Gallery
Photos provided by Trevor Portz
by Mark Allen
Staff Writer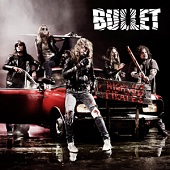 If this Swedish band was aiming for an AC/DC meets Accept kind of vibe, then they have hit the bulls-eye with sniper-like precision. This is the band's third album and they exhibit zero signs of wanting to evolve, apparently happy with the niche they have carved out for themselves. No modern production trickery, no commercial concessions in order to curry mainstream favor, no compromises whatsoever. This is pure, unadulterated, high-voltage hard rock that proudly flies a flag of ripped denim and black leather. Someone might call this retro or old-school. Someone else would call it timeless and classic. Both would be right.
Bullet's primary influence is the aforementioned AC/DC; at least 80% of their sound is borrowed from the Back in Black boys. But not content to simply mimic, they have taken that influence and mixed in their own metal attitude, lending this release the kind of driving energy that, quite frankly, annihilates AC/DC's recent output, and yes, that includes the highly-lauded Black Ice.
Vocalist Hell Hofer has the kind of gritty voice that was genetically engineered to sing this throwback style of hard rock: one quarter Brian Johnson, one quarter Bon Scott, one quarter Udo Dirkschneider, and one quarter crunchy gravel laced with glass shards. It is to Hofer's credit that despite sounding like he is rasping through a razor-slashed throat, he is never unintelligible; each lyric is easily deciphered through the singing, screaming, and shouting as well as the raucous, revved up rock 'n' roll being cranked out.
The songs are overloaded with lyrical clichés, but that is in keeping with Bullet's old-fashioned metal trappings, and these clichés are done not out of lyric-writing laziness, but genuine respect for the hard rocking glory days the band is rooted in. Bullet says to hell with poetic introspection and proggy dreamscapes and instead writes songs called "Stay Wild," "Heavy Metal Dynamite," and "Knuckleduster." There is no pretense behind these kinds of rowdy anthems: what pops into your head when you read those song titles is exactly what those songs deliver. This is bad boy metal, all rebellious attitude and sneering swagger and Bullet wear it well, like a favorite sweater…or leather jacket with the arms torn off.
The twin guitars are sharp and nasty, just the way they should be, at times reminiscent of Angus Young's simple yet oh so sweet riffs, but packing more metal bite in the delivery. These guitars have fangs, the kind that strike from the speakers and inject your blood with rock 'n' roll venom. They are the foundation of the band, the most noticeable aspect of their sound, and they succeed in their mission to carry the album on their cranked-to-the-max shoulders. That is not to detract from the other musicians; the bass forms a flawless lockstep with the guitars to provide some much-appreciated muscle while the drumming is several notches above average. The music Bullet has chosen to play may be relatively straight-forward within the metal realm, but this is a talented bunch of heavy metal hellraisers, not some amateur hacks flailing away in their daddy's garage.
The songs themselves are catchier than an STD in a Bangkok brothel, every one of them designed around a big ol' hard rock hook. Not subtle hooks, not the kind of hooks that finally sink in after three or four spins; no, the hooks on this album will snag you instantly and before the song is over, you will be singing along, probably with your head banging and your fists in the air (not recommended while driving). This is the appropriate response, the reaction Bullet wants to trigger within your metal-loving soul.
So it's AC/DC with more metal. It's Accept with bigger hooks. It's Airbourne with more snarl. If any of those comparisons sound intriguing to you, you owe it to yourself to seek this one out like a pirate hunting for buried treasure, because for the classic hard rock lovers out there, this one is like finding a chest full of gold.
Genre: Hard rock
Band:
Hell Hofer (vocals)
Hampus Klang (lead guitar)
Erik Almstrom (lead guitar)
Adam Hector (bass)
Gustav Hjortsjo (drums)
Track Listing
1. Highway Pirates
2. Back on the Road
3. Stay Wild
4. Blood Run Hot
5. Fire and Dynamite
6. Down and Out
7. Knuckleduster
8. Heavy Metal Dynamite
9. Citylights
10. Into the Night
Black Lodge/Sound Pollution
Hardrock Haven rating: 7.2/10
by Marc C.
Staff Writer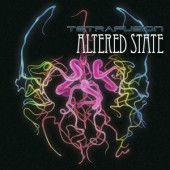 Any time an instrumental act adds vocals the outcome is usually like a fork in the road, either you make the wrong turn or you head onto a blissful path thankful the right turn was made. Unfortunately and in most cases a band will fall on its face as they've ventured outside its established comfort zone. Yet, Tetrafusion is not one of those bands.
While there is no doubt the musicianship is top notch, better then most new releases that have come down the pike in years, their song structures are light years beyond what most bands can even comprehend. The common comparison to Dream Theater not withstanding there's a little something here for everyone. Think if the Dixie Dregs, Radiohead, Muse, Frank Zappa and of course Dream Theater had a baby and named it Tetrafusion and that should give you an idea for what you're in for.
Although they have a tendency to wander through a song as if they've suddenly lost their bearings they find a way, albeit long after is necessary, to land squarely back on solid ground.
From a compositional standpoint there's a lot left to be desired; however their technical ability is astounding for such a young group. Eventually they will find their way and when they do watch out because they will simply kick your ass at every turn.
If there was a damning condemnation to be made it would lie squarely with the vocals and at times song lengths, but overall a great first effort out of their comfy instrumental box.
Lastly and what certainly should be mentioned is the superb production throughout. Clear, crisp and concise mixing is what has made this album such an easy listen. Every note and drum strike is heard as if the listener has an ear on each individual string & drum head. This is a Prog fan's wet dream come to life!
All in all a terrific effort and Altered State is a clear indication greater things from this band are on the horizon.
Genre: Prog Metal (and not even a fair definition at that)
Band:
Gary Tubbs – Lead Vocals, Keyboards, Synths
Brooks Tarkington – Electric & Acoustic Guitars, Vocals
Mark Michell – 7 String Bass, Fretless Bass
J.C. Bryant – Drums and Percussion
Track Listing:
1. Collage of the Present
2. Monologue
3. Last Chance
4. The Deserter
5. Altered State
6. Shadows
7. Tears of the Past
Label: Nightmare Records
Websites:
www.tetrafusion.net
www.myspace.com/tetrafusion
www.facebook.com/tetrafusion
www.twitter.com/tetrafusion
Hardrock Haven rating 8/10
by Ron and Don Higgins
Staff Writer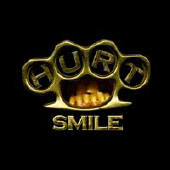 Extreme and one-time Van Halen front-man, Gary Cherone, is finally on the verge of getting Hurtsmile (his side-project with his brother that began in 2007) off the ground with the release of their debut album on Jan. 19 in Asia, Jan. 21 in Europe and Feb. 8 in the US. Is it classic Extreme? Van Halen III? Something new entirely? The answer is, "D: All of the above." Although it is filled with a diverse variety of musical styles, including the reggae inspired "Just War Reprise", it is first and foremost a hard rock record, complete with Gary's impressive soaring vocals (even though at times he sounds like a completely different person).
For those unacquainted with this project, Hurtsmile consists of Gary's younger brother, Mark, on guitar (once a member of the band Flesh with Nuno Bettencourt's brother Paul), Joe Pessia on bass (once a member of Nuno's Dramagods as well as the guitar player for Tantric), and Dana Spellman on drums.
The name Hurtsmile was created by Gary and it's based on a term that he and his brother came up with when they were young kids. He explains it like this, "that term came from like if someone got hurt, if they fell down and they were in pain but didn't want to cry in front of the rest of the kids, they couldn't hide that. They tried to smile through the pain and everyone would point and go 'Hurtsmile, hurtsmile!'. Hurtsmile, isn´t that what we do in life? Smile through pain?"
Although it's musically diverse and, at times, typically Cherone eclectic, there are many standout tracks on this release, none more so than the title track, "Just War Theory". The album opens with one of the heaviest tracks on the disk and, vocally, Gary seems to be channeling Sex Pistol Johnny Rotten to great affect. If the Pistols ever want to reunite and Mr. Rotten isn't interested, look no further than Mr. Cherone. Seriously. It's an excellent, heavy-guitar song and is lyrically reminiscent of the classic Extreme tune "Rest in Peace", pondering the virtues of war. There is great bass work throughout and a nice lead solo in the middle. This is an extremely high energy, up-tempo rocker and a killer way to kick off this disk. The repeating chorus of "No justice, No Peace" pretty much captures the lyrical content of this song. Interestingly, towards the end of the disk the band reprises this song, choosing a reggae style that would make Bob Marley proud. Not exactly what you'd expect on a hard rock record, but somehow it works.
Other standout tracks are mid-track songs "Kaffur (Infidel)", "Tolerance Song", and "Jesus Would You Meet Me". "Kaffur (Infidel)" has a guitar lead-in reminiscent of prog rockers like Yes or Pink Floyd. Then the drums arrive along with the singing (through voice effects). The song was inspired by the murder of reporter Daniel Pearl. It questions what it takes to be a martyr and whether or not you would be willing to die for your beliefs. Lyrically, it's quite disturbing since it is told from the point of view of the murderers.
"Tolerance Song" opens with Gary screaming the classic Rodney King quote "Why can't we all just get along". It has a heavy guitar riff and, once again, effects on the vocals. It's an extremely up-tempo song with grungy guitars throughout. "Jesus Would You Meet Me" is a very interesting church revival song. It's certainly not hard rock but it's a great showcase for Gary's voice. It features an acoustic guitar, complete with hand claps that make you feel like your standing in an old country church on a hot summer day praising the good Lord.
The other standout track is the final cut "The Murder of Daniel Faulkner (4699)". It's a cool, acoustic tune with Gary this time channeling Bob Dylan. Musically, it has a nice Tex-Mex feel to it. It's about the true-life story of a police officer killed in the line of duty, complete with bagpipes at the end. Although the victim's name may not be well known, his killer has reached pop culture status with many people, famous musicians included, supporting his release. Hurtsmile is just the latest in a long line of bands to sing about this case, alongside bands like Rage Against the Machine, the Black Crowes, Chumbawamba and others.
The rest of the songs are also quite good, including "Stillborn" (a modern, mid-tempo rocker with heavy guitar tones, evoking grunge sounds like Stone Temple Pilots or Alice in Chains), "Love Thy Neighbor" (starts with a cappella singing — can you say "More Than Words"? before kicking into a cool grungy guitar rhythm), "Painter Paint" (a lovely acoustic piece), "Set Me Free" (a James Gang sounding guitar lead-in that starts promising but then goes mellow before picking back up again towards the end and features the mantra "Save me from myself"), "Slave" (a keyboard-heavy song with a nice bass lead-in… "Never gonna be a slave"), and "Beyond The Garden – Kicking Against The Goads" (Another acoustic tune with a seventies soft-rock feel).
Overall, this is a very heavy and extremely diverse record. Fans of Extreme will definitely like it as well as all hard rock fans who have an open mind to different musical tastes.
Band:
Gary Cherone – Vocals
Mark Cherone – Guitars
Joe Pessia – Bass, Mandolin
Dana Spellman – Drums, Percussion
Track Listing:
1. Just War Theory
2. Stillborn
3. Love Thy Neighbor
4. Kaffur (Infidel)
5. Painter Paint
6. Tolerance Song
7. Set Me Free
8. Jesus Would You Meet Me
9. Slave
10. Beyond The Garden/ Kicking Against The Goads
11. Just War Reprise
12. The Murder Of Daniel Faulkner (4699)
Web sites:
http://www.myspace.com/hurtsmile
http://www.facebook.com/pages/Hurtsmile/144661778922797?v=app_178091127385&ref=ts
Label:
Frontier Records
Hardrock Haven Rating: 8.75/10
by Justin Gaines
Staff Writer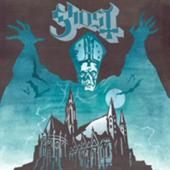 Opus Eponymous is the eagerly anticipated debut album from the mysterious Swedish heavy metal band Ghost, whose membership is still a mystery and who play live in robes and the priestly attire depicted on the cover of Opus Eponymous. Remember the hysteria over so-called Satanic heavy metal bands in the early '80s? If those bands were truly in league with Satan, they'd probably have sounded a lot like Ghost.
Ghost's sound is equal parts Black Sabbath, Blue Oyster Cult, Diamond Head (or maybe Angel Witch) and Mercyful Fate. They take Sabbath's heavy riffage, BOC's fuzzy groove and almost psychedelic weirdness, Diamond Head's vocal style and imagery (the cover of Opus Eponymous bears a striking resemblance to Behold the Beginning), plus a general NWOBHM-sounding analog production, and Mercyful Fate's obsession with Satan and all his infernal majesty. The lyrics are completely occult and Satan-obsessed; so much so that it's obviously part of the act, which makes it that much more fun. These elements come together as a gloriously wicked whole, an album that's so old school you'd swear it was at least 30 years old.
The album is short, needing a pair of throwaway instrumentals to push it past the 30-minute mark, but that only reinforces its resemblance to some forgotten slab of vinyl from metal's early days. The seven real songs on Opus Eponymous are all instant classics though. The sinister groove of "Ritual," "Death Knell," and "Satan Prayer" should be enough to convince skeptics to bow down at Ghost's unholy altar. If not, the epic, doomy closer (not counting the instrumental outtro "Genesis") "Prime Mover" should seal the deal.
Yes, Ghost's sound is calculated and gimmicky, but that so doesn't matter when the music is this much fun. Opus Eponymous is totally worth the hype. Who knew worshipping Satan could be so goddamned groovy?
Genre: Heavy Metal
Band:
Unknown
Track Listing:
1. Deus Culpa
2. Con Clavi Con Dio
3. Ritual
4. Elizabeth
5. Stand By Him
6. Satan Prayer
7. Death Knell
8. Prime Mover
9. Genesis
Label: Rise Above
Website: www.myspace.com/thebandghost
Hardrock Haven rating: 9/10
by Trevor Portz
Staff Writer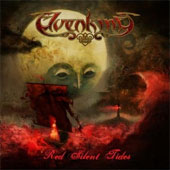 For those unfamiliar with Elvenking, the name and cover art for their newest release, Red Silent Tides, would surely lead most well-trained metal heads to make some reasonable assumptions about the music contained therein. Hell, the name Elvenking and accompanying log would certainly invoke certain images–Viking ships, elves, blood. All would seem to belong to a band residing somewhere in the realm of Ensiferum or Heidevolk, with maybe a little Himinbjorg thrown in. The first few notes of "Dawnmelting" (following a spoken intro) would doubtfully do anything to change that expectation. Then things get weird. Suddenly, amongst the flurry of violin-laced pagan power metal, someone flips the switch, and you realize that somehow you've been transported a renaissance fair situated somewhere right around 1988. You read that right.
Okay, so maybe that's a bit of a strange description, but in reality, Elvenking play a very bizarre mix of pagan power metal and '80s radio rock. Clean vocals, great harmonies, big choruses, and all sorts of medieval melodies. Though an unlikely (and rather jarring) mix at first, after a song or two, it's hard not to see that the members of Elvenking have stumbled across something quite intriguing. Why shouldn't pagan metal also be radio friendly? It's about damn time '80s metal made a comeback, and if it takes a bit of neo-paganism to do it, why complain?
The big question is how well this mix really works. That's a tough question, and the answer would likely be different depending on the listener's background. Fans of "traditional" pagan metal may find it all a bit too cheesy (and for a genre that teeters on that edge already, that's a scary prospect.) Sure, the wandering minstrel melodies are sure to please, and the Helloween-fueled double lead solos are inspiring, but songs like "Those Days" are a likely a bit too close to Bon Jovi for pagan diehards.
On the other side, fans of classic glam/hair/call-it-what-you-want metal will definitely dig the throwback sound, but may be a bit confused by the fantasy lyrics and ale-swinging guitar/violin riffs. It's easy to picture the band running around in tights, but here they may be a bit more Robin Hood than Hollywood.
Regardless of the weirdness of the whole thing, it's hard to deny that the members of Elvenking have, at the very least, created a well-written metal record. The riffs are driving, the instruments well played, and the melodies almost annoyingly catchy. To quote the illustrious Derric Miller, "It's like HIM and the Hooters joined forces and wrote songs together." Referencing those two names at least tells you that it's far from bad.
So where does that leave the newest incarnation of Elvenking? Well, that's tough. They're too weird and retro to dominate rock radio, but too radio-able to dominate hordes of metal fans. Perhaps that's the key though; they've created something that doesn't depend on the sides from which it was inspired, and instead appeals to a new breed of metal heads that can listen to their music with an open mind and embrace it for what it is at the core: well-written, fun heavy metal. With all of the genres, subgenres and "this is metal, that's not metal" debates, maybe that's what the metal world really needs anyway.
Genre: Pagan Pop Metal
Band:
Damnagoras (v)
Aydan (g)
Rafahel (g)
Gorlan (b)
Elyghen (violin,k)
Zender (d)
Lethien (violin)
Track Listing:
1. Dawnmelting
2. The last hour
3. Silence de mort
4. The cabal
5. Runereader
6. Possession
7. Your heroes are dead
8. Those days
9. This nightmare will never end
10. What's left of me
11. The play of the leaves
Label: AFM Records
Website: http://www.elvenking.net
Hardrock Haven rating: 7.2/10
by Joe Mis
Staff Writer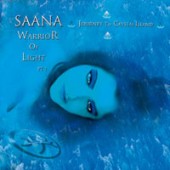 After numerous delays, Timo Tolkki's long-awaited and self-proclaimed "classical rock opera" entitled Saana – Warrior of Light will be released on Scarlet Records on Feb. 22. Better known as the fine and energetic guitarist of the power metal band Stratovarius, Tolkki takes a huge step away from his usual style and comfort zone with this album, his third solo effort.
The official title of the album is actually Saana – Warrior of Light Part 1: Journey to Crystal Island, and unfortunately the music is as pretentious as the title – much more opera than rock. After more than a year of studio time, Saana is ethereal, electronic and atmospheric – loaded with keyboards and synthesizers, operatic vocals classical flourishes and very few guitars. Its not at all what any fan of Tolkki's previous attempt would expect, and even die-hard Timo fans will not be happy with the release. All disappointments aside, Tolkki proves himself to be amazingly talented as he wrote all the tracks and did everything on the album except drums and vocals. Timo is joined by American singer Jennifer Sowle (as Saana), Aino Laos from England (as Freya) and Heikki Pöyhiä from Finland (as Damian). The few drums on the disc are played by Mirka Rantanen.
The album itself is basically one long song broken into 16 parts, and tells a story of despair redeemed by caring, destiny and the metaphysical battle of good versus evil. Many of the "songs" are simple instrumental passages (usually synthesizers) and maybe some sound effects. Drums and percussion do not appear until the third track, and there is not a real hint of a guitar until the 14th track – and then it just chugs a bit then goes away. Many of the musical passages sound the same – bland in their "new age" mysticism, fairly dull throughout. There are some muddy spoken passages in the mix as well. The strong vocal performances (particularly the work of Jennifer Sowle), decent engineering and solid production efforts are the only true high points of this release. "Crystal Island" is a decent ambient/atmospheric track, and "The Letter" is a pleasant ballad, but the remainder of the album seems pointless.
Supposedly Tolkki had difficulty getting this album released (it was originally slated to appear on the Frontiers label back in 2008), and it is understandable. Despite Tolkki's assertions, this is not a symphonic metal album as there is no metal, and certainly not a rock album as it does not rock. Even as pure "new age" music it falls short. On the whole Saana is a vast disappointment considering that is comes from one of the finest active metal guitarists out there.
While this album may have been a labor of love for Tolkki, the vast majority of his fans will not share his feelings. Pretentious and dull, there is nothing redeeming about this release, indeed there is nothing of even remote interest here for rock fans. Poorly written and ploddingly pointless "songs", this album destroys much of Tolkki's credibility as a solo artist, and the biggest fear of his fans may be that the full title of the album implies that there will be a "Part 2." If you are into obscure concept albums or strong operatic-style female vocals you may enjoy pieces of this album, but Saana – Warrior Of Light should have been left in the dark.
Genre: Symphonic Rock (???)
Band:
Jennifer Sowle (vocals)
Aino Laos (vocals)
Heikki Pöyhiä (vocals)
Mirka Rantanen (drums)
Timo Tolkki (all instruments except drums)
Track Listing:
1. Saana Mountain
2. Saana's Theme
3. The End
4. Sadness of The World
5. 3 at 7
6. Silence of the Night
7. Sunrise at Saana Mountain
8. Journey to Crystal Island
9. Crystal Island
10. Freya's Theme
11. You've Come a Long Way
12. The Letter
13. Who Am I?
14. Freya's Teachings
15. Warrior of Light
16. Journey to the Azores
Label: Scarlet Records
Website: http://www.scarletrecords.it/ , http://www.myspace.com/timotolkkiofficial/music
Hardrock Haven rating: 2/10
by Cyndi Jo
Staff Writer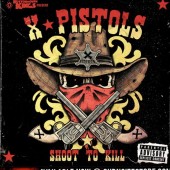 The counterculture ideology of punk is an outcry into a vast chasm of a person's poignant crap. The soundtrack to such matter would be an album that screams punk-rock adrenaline– in your face, audio assault– perhaps, created by a band that are out to challenge and obliterate the boundaries of such genre. Then, there's the X Pistols: a band composed of members of legendary OC punk band D.I. and Daddy X and The Dirtball from the Kottonmouth Kings, that try too hard to make partying, police hating, and revolution conterversial. Although, this band does define much of what has been stated above, one thing is certain; they have created a debut album that is by far more of a joke than anything punk-rock.
Shoot to Kill presses down on the throttle and triggers guitar riffs that are ultra generic, with vocals that are horrendously bad, not to mention the lack of creativity in the lyrics that would probably make Mike Ness want to pack and head back to Massachusetts. It'd be very surprising if anyone listens to this debut in its entirety, nonetheless, without thinking that Insane Clown Posse has a punk side project.
Beginning with "P in the Punk," a slow, transparent cry of a redundant anthem is introduced and by a minute and a half into the song, the first shot of the album is fired into a catchy, amateur background. Lyrically, the album includes the least profound and most inappropriate metaphors that even most rap artist don't use. Even though, punk is about anarchy revolution, the message about shooting children in the video for first single and self-titled, "Shoot to Kill," is by far not suitable by any means, and totally misleads the song.
Most of the songs have the same backbeat and annoying "gangsta-rap" flow until "Dragging Me Down." The song, which is reminiscent of a Warped Tour, cummer pop/punk, Good Charlotte-inspired tune, it for once takes a break from the awful angst "rap" chants–oh yeah, and the gun shooting, name introducing, unnecessary material that appear on most of the songs. Seriously, the X Pistols  remind a listener of what they are about to listen to in every song to make sure their name is burned inside one's head forever.
"Love and Tragedy" takes the same slow pace. It seems like they've been added to slow down the very long album, and give it more credibility because every punk album need more than 15 songs, right?
Overall, for those fans of the Kottonmouth Kings and the long forgotten Long Beach Dub All-Stars, Shoot to Kill is an interesting album to say the least. For new listeners, prepare for an epic fail.
Label: Suburban Noize
Web site: www.xpistols.com
Band: Daddy X, and The Dirtball
Track Listing:
1. P In the Punk
2. Wild Side
3. Beware
4. Suffocation
5. Let the Haters Hate
6. Shoot To Kill
7. Unplug
8. 1 Foot In the Grave
9. Showdown
10. Here We Go
11. Trapped In a Maze
12. American Freedom
13. I Hate Pigs
14. Livin' By the Gun
15. Lights Out
16. Draggin' Me Down
17. Love and Tragedy
18. Lock Load Fight Win
Hardrock Haven rating: 5/10
by Alissa Ordabai
Staff Writer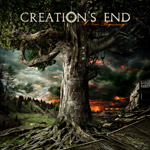 Aiming at an epic feel and heroic, larger-than-life atmospherics, this New York City quartet presents a curious mixture on their debut record: that of Pantera-inspired heavy grooves, retro synth parts channelling early Yes, 80s shred-style guitar leads, and generic power metal vocals delivering plain, easy melodies.
The end result is far from becoming one of those cases where combination of well-known genres suddenly gives birth to something new and unexpected. All paths Creation's End walk on this album are well-trodden, and occasional flashes of brilliance are always down to instrumental brilliance (lead guitarist Marco Sfogli is a shredder to keep an eye on) rather than compositional ingenuity or individuality.
One notable exception is "World Holocaust" – a compelling, balanced track with laconic melody and an atmosphere of its own, where the band doesn't pretend to be anyone else, despite the obvious influences. Inventive breaks, expansive guitar leads are balanced and juxtaposed against the verses and the chorus perfectly, making you believe that there could be more to this band than prosaic rehashing of familiar clichés.
In the end you realise that instrumental prowess, knowledge of rock's history, and even strapping ambition can never substitute an ability to write a melody. It will take more study of this indispensible skill, more learning about tension and release, and simply more experience for this band to finally find its voice.
Pastiche, appropriation, and collage do work, but only when artist is detached enough from his sources to be able to manipulate them with shrewd precision. Creation's End are not calculating enough to pull through such a post-modernist feat yet, nor do they have much of their own to say to be able to abandon old models and props and venture into true self-expression. Fan fiction in music is one way you could describe this act, and just as fan fiction it has its merits – its naivety (which is never a bad thing in music), sincerity, and, hopefully, willingness to learn.
Band:
Mike Dimeo – vocals
Marco Sfogli – lead guitar
Rudy Albert – rhythm guitar, keyboards
Joe Black – bass
Dario Rodriguez – drums
Track Listing:
1. Of Shadow and Flame
2. World Holocaust
3. Hollow
4. Dissociate
5. Still Life
6. Forsaken
7. Relic
8. Creation's End
Online:
Label: Sensory
Hardrock Haven rating: 5/10
by Justin Gaines
Staff Writer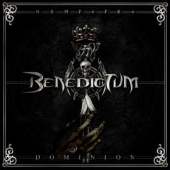 Dominion is the third album from US-based traditional metal band Benedictum, one of the most promising bands to emerge in recent years. The band is fronted by a female vocalist (the beautiful and insanely talented Veronica Freeman), but in case you were thinking that makes this some kind of light and airy "opera metal" album, it should take all of a minute of the title track to put that idea to rest.
Benedictum is the antithesis of the kind of female-fronted bands that barely qualify as metal. The band plays full-on traditional heavy metal inspired by Judas Priest, Iron Maiden, Dio-era Black Sabbath and Accept, and they do it with the kind of power and style of the better European metal bands like Primal Fear and Brainstorm. Pick your heaviest, most powerful recent album, and Dominion is going to match it in terms of sheer power and metal energy. Much of that has to do with Freeman's powerful vocals. She's not another Tarja or even Doro. Freeman's vocals reflect metal titans like Ronnie James Dio (RIP), Rob Halford and Udo Dirkschneider. The only other female vocalist with this kind of power and aggression that comes to mind is former Chastain belter Leather Leone. Dominion also features guest appearances from Jeff Pilson (Dokken), Craig Goldy (Dio) and Rudy Sarzo (Quiet Riot).
From the opening monster "Dominion," through the crushing "Grind It" and "Dark Heart" to the 9-minute epic "Epsilon," Dominion is an incredibly strong heavy metal album. It has power and melody in equal measure, the guitar work is very impressive, the songs are all well written, and of course the vocals are amazing. The album boasts a pair of interesting bonus tracks, including a cover of Rush's "Overture/The Temples of Syrinx" from "2112."
There aren't a lot of traditional/power/heavy metal bands that can touch what Benedictum is bringing to the table. If you love ass-kicking, fist-pumping, old school heavy metal, you absolutely have to check out Dominion. Accept made it to the top of a lot of "best of 2010" lists with Blood of the Nations. With Dominion, Benedictum has released an album that's every bit as hard-hitting and impressive. Go ahead and save a place on the "best of 2011" list for this one!
Genre: Heavy Metal
Band:
Veronica Freeman (v)
Pete Wells (g)
Mike Pannone (d)
Chris Shrum (b)
Tony Diaz (k)
Track Listing:
1. Dominion
2. At the Gates
3. Seer
4. Grind It
5. Prodigal Son
6. The Shadowlands
7. Beautiful Pain
8. Dark Heart
9. Bang
10. Loud Silence
11. Epsilon
12. Sanctuary
13. Overture/The Temples of Syrinx
Label: Frontiers
Website: www.benedictum.net
Hardrock Haven rating: 8.5/10
by Joe Mis
Staff Writer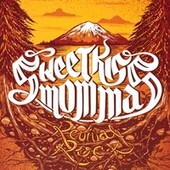 Southern rock that doesn't come from the South – how good can that be? You'd be surprised…
From out of the Pacific Northwest (Puyallup, Wash. to be precise) comes SweetKiss Momma, and they deliver twelve tracks of intense old-school blues-based rock without apology on their debut CD Revival Rock. This quintet powers out thick guitar riffs and heavy grooves that hearken back to the glory days of Lynyrd Skynyrd and The Allman Brothers and proves that the genre still has lots of life left in it. This album follows up their self-titled 2008 EP release.
Revival Rock is true to its name. SweetKiss Momma's music brings back memories of simpler forms of music – the days before heavy keyboards and fancy overdubs and harmonizer effects. It truly is "roots rock" in every sense of the term. The music is warm and uncluttered, filled only with solid guitars, basic catchy hooks and good vocals. A good deal of the warmth comes from some fine engineering which manages to bring out many subtleties without sounding artificial or overdone – no studio trickery here – and it is very appropriate to the genre.
Led strongly by the voice of Jeff Hamel (who also contributes guitar and harmonica), SweetKiss Momma fires on all cylinders from the rowdy tone of "Ready To Go" to the laid back "Slow Fade". Joining Hamel are fellow guitarists Aaron Arnold and Waid Hoyt – fine players all. Randy Jackson contributes some solid bass riffs and Tyson Lickert does a good job on the drums – making for a very capable rhythm section. Whether pounding out heavy riffs or laying back for a slower track, the members of SKM play well together and make the music flow – just as good blues rock should.
Musical highlights include the almost danceable groove to "Ready To Go," the great lyrics and mellow tone of the quintessential lazy afternoon song "Slow Fade," the hot guitar licks of "Mercy Love," the smooth vocal lines of "Strange Fire," and the musical bounce of "Ounce Left Of Pride" and "Sugar In Raw."
At times the album plods a bit, but for the most part it keeps at a nice slow boil. Well-written, soulful songs about life, love and celebration make a pleasant change from the doom and gloom that seems to fill most modern rock. The band makes the point on their web site that the album was recorded on old analog equipment which more than likely accounts for exceptionally warm tone of the album – another nice change.
On the whole, Revival Rock is highly recommended for any old-school blues-rock or southern rock fan. It may not appeal to everyone but if you like thick and juicy riffs then this is the place to be. Not a perfect album, but a very good debut.
Genre: Southern Rock
Band:
Jeff Hamel (vocals, guitar, harmonica)
Randy Jackson (bass)
Aaron Arnold (guitar, vocals)
Waid Hoyt (guitar, vocals)
Tyson Lickert (drums)
Track Listing:
1. Ready To Go
2. Son of the Mountain
3. Slow Fade
4. Mercy Love
5. Rocket Ride
6. Strange Fire
7. Sweet Little Thing
8. Ounce Left of Pride
9. Sugar in the Raw
10. Come Clean
11. Good God Woman
12. To Help a Man
Label: Indie
Website: www.skmband.com , www.myspace.com/sweetkissmomma
Hardrock Haven rating: 7.5/10
by Alex Barbieri
Staff Writer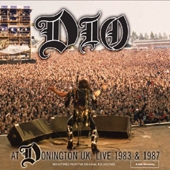 It is often the case that after an artist passes away, their art is truly appreciated. While Ronnie James Dio was revered in life, the new live album Donington UK: Live 1983 & 1987 is a welcome opportunity to again appreciate the live power and majesty of RJD.
Dio at Donington UK: Live 1983 & 1987 is the first release from the Niji Entertainment Group, founded by Dio and his wife and manager, Wendy Dio. RJD was the executive producer on this live album, and it is comforting to know as you listen that he was very much looking forward to its release.
The double-disc set was released as a deluxe digipak which includes a booklet of rare photographs and liner notes, and replicas of the original all access laminates from both shows.
The first "1983" disc was recorded at Dio's first-ever Donington performance supporting Holy Diver and features the stellar lineup of Dio, Vivian Campbell on guitar, Jimmy Bain on bass, drummer Vinny Appice and Claude Schnell on the keys.
The track list is a robust sampling of RJD's career to that point and features songs from Holy Diver, as well as Sabbath and Rainbow classics. The moment you hear Ronnie James Dio's voice on opening track "Stand Up And Shout" you are reminded why RJD dominated the metal kingdom in the mid-'80s. The combination of his vocal ferocity and pitch perfect technique is simply awe-inspiring.
The second disc was recorded at Donington in 1987 in support of Dream Evil, and introduces guitarist Craig Goldy. Like the first disc, it is career-spanning but features some rarely heard Dio hits such as "Rock 'N Roll Children" and "All The Fools Sailed Away."
The sound quality is better than on the first disc, but the songs aren't as incendiary as the '83 concert. Dio in 1983 was a band on fire, out to prove themselves to the world—and you can hear that in the performances on the first CD.
A big part of Ronnie James Dio's appeal was his humility and openness. He truly was a "gentle man." And a big part of the appeal of this live album is hearing his between-song banter. Ever gracious, Dio repeatedly thanks and empowers the audience and uses endearing phrases like "We shall like to do this next one."
If, like many rock fans, you still mourn the passing of the late, great Ronnie James Dio, get yourself a copy of Dio at Donington UK: Live 1983 & 1987. Then, pour yourself a tall glass of Dio's favorite Samuel Smiths beer and turn up this live retrospective of one of the greatest singers in rock history. RIP RJD.
Genre: Hard Rock/Metal
Band:
Ronnie James Dio – Vocals
Vivian Campbell – Guitar
Craig Goldy – Guitar
Jimmy Bain – Bass
Vinny Appice – Drums
Claude Schnell – Keyboards
Track Listing:
CD 1: 1983
1. Stand Up And Shout
2. Straight Through The Heart
3. Children Of The Sea
4. Rainbow In The Dark
5. Holy Diver
6. Drum Solo
7. Stargazer
8. Guitar Solo
9. Heaven And Hell
10. Man On The Silver Mountain
11. Starstruck
12. Man On The Silver Mountain (Reprise)
CD 2: 1987
1. Dream Evil
2. Neon Knights
3. Naked In The Rain
4. Rock And Roll Children
5. Long Live Rock 'n Roll
6. The Last In Line
7. Children Of The Sea
8. Holy Diver
9. Heaven And Hell
10. Man On The Silver Mountain
11. All The Fools Sailed Away
12. The Last In Line (Reprise)
13. Rainbow In The Dark
Label: Niji Entertainment Group
Online:
http://www.ronniejamesdio.com/
www.facebook.com/OfficialRonnieJamesDio
Hardrock Haven rating: 9/10
by Derric Miller
Staff Writer
Cauldron bassist/singer Jason Decay checked in with Hardrock Haven to discuss their brand new and sophomore studio release Burning Fortune; how/if the band's sound has evolved from their debut release; how the movie "Star 80″ influenced one of the new songs; specific songs like "Tears Have Come" and "Rapid City;" tour plans; and a whole lot more.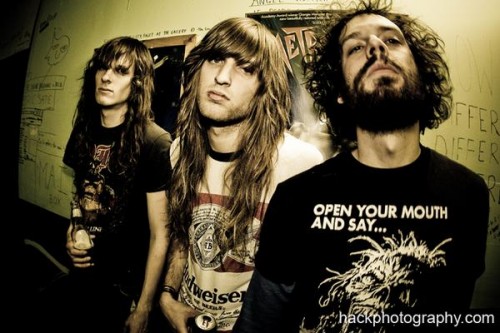 Cauldron's debut surprised a lot of heavy metal fans, but Burning Fortune is going to cement them as one of the best new bands in all of Heavy Metal. Tune in now to get to know the singer and the music, and pick up Burning Fortune as soon as you can.
Online: www.myspace.com/cauldronmetal
(If the embedded player doesn't populate, click here to stream the interview in a stand alone player.)