by Mark Allen
Staff Writer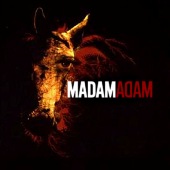 Madam Adam's palindromic moniker is fairly unique within the modern hard rock hierarchy, but their actual sound has certainly been done before. Good thing for Madam Adam that they do it better than most, managing to mix in the mandatory components demanded by the modern rock masses while simultaneously stamping their own identity on a genre that is bloated with cookie-cutter bands.
Sure, Madam Adam sound similar to many other acts—Steadlur, Burn Halo, Saving Abel, etc.—but their saving grace is that they have a keen knack for writing good songs built on infectious hooks. This skill was suppressed during their indie era, back when the band was called Red Handed, but when they took a shot at the big leagues, they knew they had to come up with payoff choruses in order to attract major label attention like the star quarterback flexing his muscles to impress the head cheerleader. So, yeah, these choruses are carefully calculated to curry commercial viability, but should that matter as long as the choruses are good? Does the high-school geek care why the hottest girl in his class has her tongue wrapped around his nether regions or does he simply enjoy the fact that she does?
The album sports superb sonics, slathered with a glossy coat of studio polish by producer Skidd Mills, who has honed his talents on chart-toppers such as Skillet, 12 Stones, and Pop Evil. He is justifiably considered one of the go-to guys on the scene when you crave a big, thick, guitar-driven sound. He does an outstanding audio engineering job with Madam Adam, merging beefy modern riffs with melodic marketability.
While many mainstream hard rock albums simply slog sluggishly through a dozen or so tracks that are indecipherable from one another, Madam Adam makes each song stand on its own. The first single, "Sex Ain't Love," is all sleazy '80s swagger, but you probably knew that just from the title. This segues into "Fall From Grace," a stereotypical modern rock anthem that is a perfectly fine song but pales in comparison to the catchy single that preceded it. "Drugs" is loaded with scorching hot licks that could've come straight from the guitar of the devil himself, a flashy, hard-stomping rock 'n' roller. The radio-ready rock-ballad "Time Wounds All Heals" offers moody, melancholic atmospherics to compliment the phrase-twisting lyrics. Switching things up is "San Francisco" with its acoustic approach and orchestral strings that achieve only boredom rather than the epic scope the band seemed to be striving for. Thankfully, after this stumble, Madam Adam pick themselves up, dust off their knees, and proceed to hammer the album to the finish line on a heavy rocking note.
Scott Gould sings a little differently than the raspy Chad Kroeger/Josey Scott vocal style that is often associated with the genre, instead coming across a bit cleaner and capable of both raw power and energetic emotion, sort of a cross between Wes Scantlin (Puddle of Mudd) and Jamie Rowe (Guardian; Adriangale). It's a good voice, well-suited to the music, lending it the kind of edge that is needed when swimming in the polluted waters of modern rock.
As good as this release is, it is not suitable for all palates. Diehards who lament that the current rock/metal scene has languished into a withering wasteland that stifles creativity while fostering a cloning mentality will most likely find Madam Adam to be too similar to other popular bands on the radio these days. But modern hard rock enthusiasts hungry for loud guitars, crunchy riffs, commercial hooks, and choruses that stick in your ear with the stubborn tenacity of taffy in your teeth should eat this up as readily as Adam devoured Eve's forbidden apple.
Genre: Modern hard rock
Band:
Scott Gould (vocals/guitar)
Drew Reindollar (guitar)
Kenny Varner (bass)
Matthew Reindollar (drums)
Track Listing:
1. Sex Ain't Love
2. Fall From Grace
3. These are the Days
4. Frustrated
5. Wicked
6. Forgotten
7. Can't You See
8. Drugs
9. Time Wounds All Heal
10. The Art of Lying
11. San Francisco
12. I'm Not OK
13. Silence
(Note: Track listing here may differ from retail copy.)
Label: Roadrunner Records
Hardrock Haven rating: 8.7/10
by Deb Rao
Staff Writer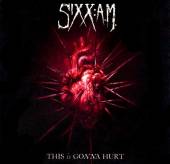 The sophomore release This Is Gonna Hurt by SIXX A.M. slated to be released May 3rd via Eleven Seven Music picks up where Heroin Diaries left off. Hauntingly melodic guitar riffs inspired with the soaring vocals of James Michael, This Is Gonna Hurt is a musical journey soundtrack filled with emotion that tears at your heartstrings. From the very industrial opening track "This Is Gonna Hurt" to the ballad "Smile", SIXX A.M. capture the elements of every chapter on NIKKI SIXX's latest book release This Is Gonna Hurt: Music, Photography And Life Through The Distorted Lens Of Nikki Sixx.
One of the greatest aspects on This Is Gonna Hurt is that every track stands on its own and a story in itself. Highlight of the release is the first single, "Lies Of The Beautiful People." As James Michael sings, "Well if you think real beauty's on the outside well that is a far cry from the truth," personifies the Hollywood glamour with an '80′s ambiance. "Beauty is in the eye of the beholder correct?"
The music on soundtrack This Is Gonna Hurt and photography on Nikki's book showcases the different walks of life including the homeless, amputees, and makes you look at life through a different lens and not a rose-tinted one in fact. The point that Nikki Sixx tries to get across in the book is that it is OK to be happy with yourself. It is OK to be different, beauty is only skin deep and the lyrics strongly emphasis this throughout the entire release.
SIXX A.M. envision a band that displays prominent musicians that take the music to the next level that captures your attention and makes you think and feel in a very refreshing way.  SIXX A.M. has a very unique sound that is at times is industrial, jazzy and rock and roll with lyrics that are carefully cultivated. 
The song "Sure Feels Right" reminds me a lot of Lou Reed. While the song "Deadlihood" has that dark Marilyn Manson appeal. SIXX A.M. shows their softer side with the tender ballad "Smile." The song "Goodbye My Dear Friends" picks up where "Accidents Can Happen" leaves off. "Skin" is kind of dark and macabre. This song reflects the photos and people in Nikki Sixx's book. Life revolves around many different cycles and people. "Skin" illustrates them all. 
Back in the day no one lived life larger than Motley Crue. Nikki Sixx's other band SIXX A.M.takes you into the now also featuring famed producer James Michael and Guns N'Roses guitarist DJ Ashba with a collection of songs that are about real life and emotions.  This Is Gonna Hurt is a truly compelling release that would make a fantastic Broadway production. 
Genre: Hard Rock
Band:
Nikki Sixx – bass
James Michael – vocals
DJ Ashba – Guitar
Track Listing:
 l. This Is Gonna Hurt
2. Lies Of The Beautiful People
3. Mare You With Me Now
4. Live Forever
5. Sure Feels Right
6. Deadlihood
7. Smile
8. Help Is On The Way
9. Oh My God
10. Goodbye My Dear Friends
11. Skin  
Label: Eleven Seven Music
 Hardrock Haven Rating: 9/10
by Justin Gaines
Staff Writer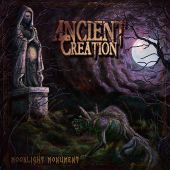 Moonlight Monument is the third album from Kansas City-based metal band Ancient Creation. The band, newly signed to Heaven and Hell Records, has a sound that's tough to pin down. There's a strong traditional metal backbone, but there are also elements of power, thrash and even some traces of progressive and doom metal. It's a killer mix of sounds, and one that brings to mind Obsession, Annihilator, (early) Iced Earth, Sanctuary, and to some degree the power/thrash of Helstar and Vicious Rumors.
Moonlight Monument starts on a strong note, with the wicked "Profane Destiny" (those opening riffs are very "Night of the Stormrider") and continues with the dark heaviness of "Black Reflection." That sense of darkness and heaviness pervades the album regardless of how fast or slow the songs are. Part of that is the lyrical content, which is bleak and apocalyptic in the best metal tradition. But even "At Dusk," the instrumental introduction to the title track has that dark aura.
Speaking of that title track, "Moonlight Monument" is probably the album's finest song, with some very impressive high-speed riffs and intricate yet soulful solos. With their thundering rhythms, the powerful, almost doomy "Drifting to Fade" and "Stories in the Snow" are also highlights. There's really not a weak song to be found though.
Ancient Creation did a fantastic job with this one. Moonlight Monument is an album that has a classic heavy metal sound without getting blatantly nostalgic, and it's also an album that gets better and reveals a bit more each time you spin it. If you're a fan of traditional, power, or thrash metal (or all points in-between) with a darker edge, Moonlight Monument is an album you'll definitely want to check out.
Genre: Metal
Band:
Steve Bentley (v)
Peter Nisenkier (g)
Andy Critz (b)
Kevin Keeton (d)
Maxx Christopher (g)
Track Listing:
1. Profane Destiny
2. Black Reflection
3. Apocalypse
4. With Anguish
5. Through Prophets Eyes
6. Drifting to Fade
7. Stories In the Snow
8. At Dusk
9. Moonlight Monument
Label: Heaven & Hell Records
Website: www.myspace.com/ancientcreation
Hardrock Haven rating: 7.7/10
by Justin Gaines
Staff Writer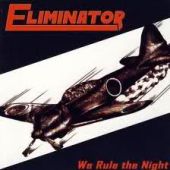 Thirty years after the New Wave of British Heavy Metal movement was in full sway, it's only fitting that the UK would get in on what's being called the New Wave of Traditional Metal. Lancaster-based band Eliminator joins White Wizzard, Cauldron, Enforcer and the rest of the traditional metal revivalists and brings a NWOBHM vibe to their old school sound on their debut EP We Rule the Night.
Iron Maiden and Judas Priest provide the backbone of Eliminator's sound, which is defined by high-speed riffs, fiery solos and wailing vocals. Of course, Eliminator is a younger band, and much rougher around the edges. They're like a lot of the lesser known NWOBHM acts that way, with sheer energy and spirit making up for what they lack in polish and production. That only goes so far though. Fun as We Rule the Night may be, it does not hold up well compared to the latest offerings by Cauldron or Twisted Tower Dire. They're more on the Skull Fist/Lethal Saint level. The potential is there, but there's obviously room for improvement. Still, it's hard not to get into a song like "Warrior of the Sky" and the title track will get you in a headbanging mood.
They're pretty raw and unpolished, but Eliminator is still a band worth keeping an eye on. If you're a fierce follower of the New Wave of Traditional Metal scene or are a fan of the old school '80s cult metal sound, We Rule the Night is worth checking out. You may want to try some samples before buying though.
Genre: Traditional Metal
Band:
Takuma Murata (v)
Jamie Brandon (b)
Jack MacMichael (g)
Dave Steen (d)
Matthew Thomas (g)
Track Listing:
1. The Warrior…Of the Sky
2. We Rule the Night
3. Outlaws of the Highway
4. Video Nasty
5. Danger in the Skies
Label: none
Website: www.facebook.com/eliminatorheavymetal
Hardrock Haven rating: 6.25/10
by Deb Rao
Staff Writer
April 12, 2011 at Vamp'd in Las Vegas, NV.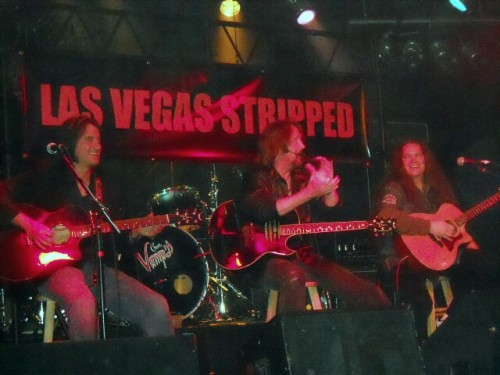 Every once in a while the stars align to bring you an amazing evening of pure rock and roll magic. Tonight for the first time in their 27 years as a rock and roll band the members of Keel featuring Ron Keel, Marc Ferrari and Bryan Jay performed an acoustic set at Vamp'd in Las Vegas, Nevada on April 12th.
Every Monday evening, Ron Keel of Keel hosts an Open Mic night beginning at 8 P.M. Tonight the All Star special guest feature unveiled a special acoustic evening with members of Keel featuring great acoustic renditions of their biggest hits.
Ron and the boys hit the stage at 10 P.M. for a 30 minute set opening with of one their biggest hits," Because The Nights" from The Final Frontier. The bar was rockin' as fans came out to support this special event and also in the house spotted were a few well-known rock and roll 80′s celebrities including Paul Shortino. Also, I have to note that Paul will be the featured guest on Monday April 25th.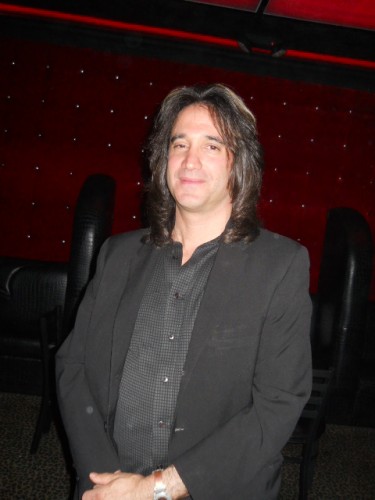 The Keel acoustic set really demonstrated the melodic vocals of front-man Ron Keel. The band performed numerous hits including "Tears of Fire", and one of my personal favorites "Does Anybody Believe." from their recent release Streets Of Rock And Roll. Ron also dedicated this song to the victims of the recent Japan Tsunami. A very inspiring moment indeed.
It was very exciting to be part of rock and roll history. It is not very often you get to hear these Keel classic hits performed in a very up close and personal setting acoustically performed. The members of Keel had a great time onstage. The tone of the set was spontaneous and stripped down featured in a coffeehouse setting in one of the coolest rock and roll venues in town. It was really enjoyable to hear Ron sing these songs acoustic. I have always said a good song stands alone with just a guitar. Keel surely proved this tonight!
When I asked Marc Ferrari his take of the evening he responded,"It is very challenging to play acoustically but tonight was a lot of fun."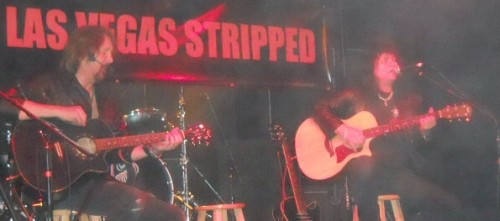 Keel ended their set with "The Right To Rock." But the fun didn't end there. Paul Shortino joined the band onstage for a little blues as Ron and Paul performed a vast array of blues hits including "Midnight Rider", and "Lets Get It On". The place to be on Monday night in Vegas is at Vamp'd with Ron Keel featuring some of the best talent in Sin City. For up to date info please visit www.facebook.com/ronkeel.
by Justin Gaines
Staff Writer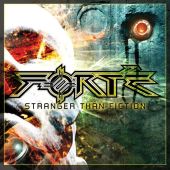 Originally released in 1992, Stranger Than Fiction was the debut album from Oklahoma City-based thrash metal band Forte. The band's story, unfortunately, is all too familiar. Despite a very strong sound, they emerged just as radio and MTV were abandoning metal in favor of all things alternative. Forte still managed to release some killer thrash metal albums, and thanks to reissue label Divebomb Records we get to hear this long out-of-print debut once again.
Not too far removed from bands like Vicious Rumors, Helstar and to some degree early Sanctuary, Forte's thrash metal sound had a good measure of what you would – at the time – have called power metal. Beyond the sheer speed and technicality on display (and how the hell did they pull that off with only one guitarist?), Stranger Than Fiction has a decidedly melodic aspect, making it more than just a shred-fest. Vocalist James Randel (previously with Oliver Magnum) has a voice that could go from the typical sharp thrash style to a powerful high-pitched wail when necessary, which helps cement the Helstar comparison. Between his vocal performance and Jeff Scott's blistering guitar pyrotechnics (not to mention Greg Scott and Rev Jones's very tight rhythms), Forte combines speed and power for a completely unforgettable power/thrash experience.
Divebomb's reissue of Stranger Than Fiction not only gets this album back into circulation, it also gives it a major upgrade. The main improvement is that the album has been digitally remastered. The reissue also features a hefty eleven bonus tracks, more than doubling the original album's length. In addition to the version of "Dementia By Design" from the Metal Massacre XI compilation, the reissue includes the band's complete 1988 Dementia By Design demo and the Forte 1991 demo. Still want more? Well, how about the massive amount of rare photos and show flyers contained in the booklet? This is a "fully loaded" reissue, and like all Divebomb reissues it's limited to 1000 copies and is not available in MP3 format. If you're a classic thrash and/or American power metal fan, you'll want to get your hands on this one, and quickly.
Genre: Thrash Metal
Band:
James Randel (v)
Jeff Scott (g)
Ghames "Rev" Jones (b)
Greg Scott (d)
Track Listing:
1. Coming of the Storm
2. The Inner Circle
3. Stranger Than Fiction
4. G-13 (Devoid of Thought)
5. Mein Madness
6. Time and Time Again
7. Digitator
8. Between the Lies
9. The Last Word
10. The Promise
11. Dementia By Design (MMXI Version)
12. Between the Lies (demo version)
13. Dementia By Design (demo version)
14. Digitator (demo version)
15. Mein Madness (demo version)
16. The Promise (demo version)
17. Stranger Than Fiction (demo version)
18. The Inner Circle (demo version)
19. Devoid of Thought (demo version)
20. The Coming of the Storm (demo version)
21. The Last Word (demo version)
Label: Divebomb Records
Website: www.myspace.com/fortemetal
Hardrock Haven rating: 8.5/10
by Justin Gaines
Staff Writer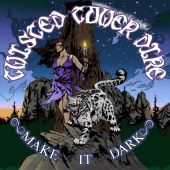 At long last we finally get a new studio album from traditional metal warriors Twisted Tower Dire. In the four years since their last album (2007's Netherworlds), the band has gone through lineup changes, label changes and a move from North Carolina back to Virginia. None of these changes have managed to put out the band's fire, as their fifth full-length album – Make It Dark – proves right off the bat.
You know as soon as the blistering opener "Mystera" kicks in that you're in for something special. Make It Dark is everything a traditional metal album should sound like. It's full of high-speed riffing, compelling melodies and Maiden-inspired galloping leads, not to mention an overall energy that brings to mind the best of the NWOBHM. And how about those vocals? The late Tony Taylor (RIP) left some big shoes to fill, but Johnny Aune (also of Viper) does an amazing job. Not only does he bring an impressive range and real power vocally, if you've seen the band live recently you know he's a killer frontman.
The only real disappointment is that the album is so short. With just eight songs and clocking in at just over 36 minutes, Make It Dark gets in, kicks ass, and gets out, leaving you wanting more, dammit, more! Ah well, it's hard to complain when the album meets the classic "all killer, no filler" criteria. There's almost no point singling out specific songs when they're all this good, but if you're looking to sample some tracks you'll definitely want to hear the melodic "Snow Leopard," the fist-pumping anthem "Make It Dark" and the 8-minute epic "Beyond the Gate," which features some wicked guitar work.
2011 has already seen some strong traditional heavy metal entries from bands like Helstar, Benedictum and Vicious Rumors, but Make It Dark may end up being the best of the bunch. This is the album Wolf will be kicking themselves for not releasing. With this album, Twisted Tower Dire shows the rest of the traditional metal scene how it's done. If you're at all a fan of traditional heavy metal (power metal and thrash too, for that matter), Make It Dark needs to advance to the top of your buy list. Traditional metal has made a comeback lately, but for Twisted Tower Dire it never left.
Genre: Traditional Metal
Band:
Johnny Aune (v)
Scott Waldrop (g)
Dave Boyd (g)
Jim Hunter (b)
Mark Stauffer (d)
Track Listing:
1. Mystera
2. Snow Leopard
3. The Stone
4. Make It Dark
5. White Shadow
6. The Only Way
7. Torture Torture
8. Beyond the Gate
Label: Cruz Del Sur
Web site: http://www.twistedtowerdire.com/
Hardrock Haven rating: 9/10
by Cynthia Gomez
Staff Writer
Metallica, Megadeth, Slayer & Anthrax : The Big 4 or The Big Fail?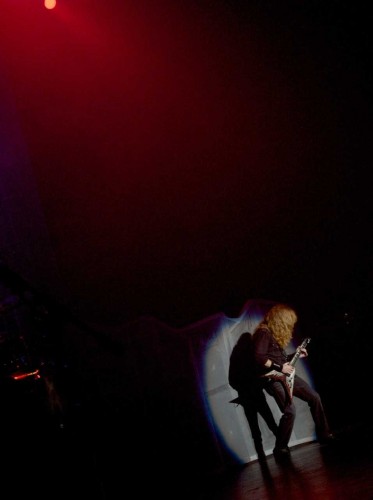 Metalhead's would do anything to see the biggest of thrash/metal bands play the same stage– pay $116 for the ticket, drive a total of 6 hours when gas prices average $4.15 a gallon, walk roughly 2 miles to the venues entrance, and even after all that spend half an hour searching for a parked car in a lot with other 500 cars with no lighting hoping it wasn't stolen.
Yes, in order to see Metallica, Slayer, Megadeth and Anthrax make history– that's what about 50,000 people had to go through Saturday in Indio, CA. For those highly devoted to the metal masses, going through all that seems pretty feasible, but for those who had to work that day or simply have a life, one question came to mind after the show, was it worth it?
Because of the 3-hour drive one had to take to get to the venue that a week prior hosted a copious amount of indie hipsters for the Coachella Festival missing Anthrax who went on roughly at 4 in the afternoon was at first the biggest discontent of the evening. Why was Anthrax first missed? Read more
by Derric Miller
Staff Writer
Gypsyhawk guitarist Erik Kluiber checked in with Hardrock Haven to discuss how he went from White Wizzard to his new band, Gypsyhawk; what about the band's music made Erik want to join Gypsyhawk; when the new version of the band is going to release their next studio with Erik's writing; their upcoming nationwide tour; and a whole lot more.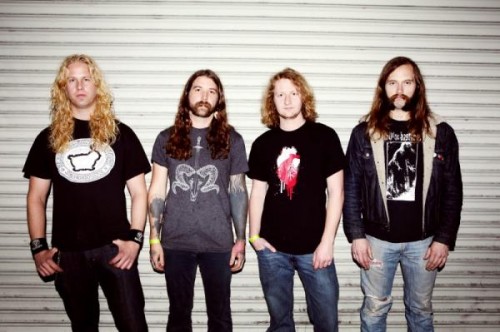 Erik has been one of Hardrock Haven's favorite guitarists since his days in Overloaded and White Wizzard, and Gypsyhawk is just another step in the right direction. Tune in now to get to know this unique new band, and make sure to see them live if they are in your neck of the woods!
(If the embedded player doesn't populate, click here to stream the interview in a stand alone player.)
Online: www.myspace.com/gypsyhawkusa
http://www.gypsyhawk.bandcamp.com/
http://www.youtube.com/watch?v=DRb08E2uW88
by Mark Allen
Staff Writer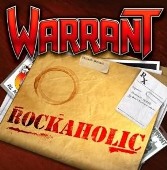 It's tough for a band to recoup from the departure of their signature lead vocalist. All too often such a loss results in the group's career going into crash-and-burn cardiac arrest and leaves it dangling hopelessly on life support, miserably waiting for some kindhearted soul to administer the mercy bullet. After Jani Lane walked away from Warrant, the band attempted a comeback in 2006 with the aptly-titled Born Again which featured Black N Blue singer Jamie St. James serenading the microphone. While a serviceable hard rock project in its own right, it bore little resemblance to the Warrant of old and was poorly embraced by fans who continued to clamor for a Jani Lane reunion.
Flash forward five years to the present day. With Lane still incognito and the band hungry for another comeback shot, they turned to Robert Mason to take over lead vocals. The result, while not exactly classic Warrant, is a high-energy hard rock album that is several notches better than Born Again and actually manages to incorporate some faint traces of the old days. On Born Again, you never once felt like you were listening to a true Warrant release; on Rockaholic, however, if you're paying attention, you will hear bits and pieces that will remind you of Dirty Rotten Filthy Stinking Rich. No, it's not classic Warrant–it probably never can be without Lane at the helm–but at least this time there are some hints of the sound that put the band on the melodic metal map.
What this sounds like more than anything is a '80s hard rock album. There is no modern rock mimicry, no attempt to curry mainstream acceptance by clutching at anything resembling the flavor of the week. Warrant has fallen prey to fad-chasing before (Belly to Belly, anyone?), but not this time. Rockaholic is retro-cool in its stylish swagger, all about loud guitars, big hooks, and fist-pumping choruses.
Mason is a masterful vocalist, proven by his work with Lynch Mob and Big Cock, and he serves up another fine performance here. While normally he sports some sassy grit in his voice, this time he sings more melodically, at times sounding like he's trying to channel Jon Bon Jovi. Surprisingly, it works, especially on the rock-ballad "Home," which is precisely the kind of nostalgic, mid-tempo tune that makes up Bon Jovi's bread and butter these days. It is grossly unfair that the same exact song that would be a smash hit for Bon Jovi will likely be ignored by the modern rock sheep because it came from "an old hair metal band."
Speaking of songs, they are all fairly straight-forward, crafted with standard '80s catchiness intact. The blow-your-skirt-up track is "Dusty's Revenge," a moody, atmospheric rocker that starts with a dark, bluesy vibe in the Cinderella vein before exploding into a gripping hard rock tale of retribution reminiscent of "Kiss the Bastards" by Saints & Sinners. The song is, quite simply, absolutely perfect, from its brooding beginning to its badass bridge to his backing vocal-boosted chorus.
Elsewhere, "The Show Must Go On" pins the throttle to the floor with ripping guitar work, but the repetitive chorus relegates it to filler material. Frankly, this happens a few too many times. "Candy Man" cranks like crazy, but stumbles when it hits the chorus. A heavy powerhouse of a groove provides the backbone of "Sunshine," but what should be a Tyson-size knockout punch of a chorus is more like a tentative jab. Thankfully, there are more diamonds than duds, from the GN'R-inspired "Cocaine Freight Train" to the soaring power ballad "Found Forever" to the rip-snorting "The Last Straw," which brings the curtains down and demonstrates how a hard rock album should close.
As the final power chord reverberates through your speakers, you will realize that what you just heard may not be a masterpiece, but is still a pretty good comeback from a band that has been forced to find a way to forge ahead without its signature component. Rockaholic isn't quite good enough to make anyone forget the Jani Lane glory days, but it is good enough to make you realize that the new incarnation of Warrant has plenty to offer hard rock fans as well. Just because you dine on filet mignon one day doesn't mean you can't enjoy a sirloin steak the next, and just because you crank up Cherry Pie today doesn't mean you can't rock out to Rockaholic tomorrow.
Genre: Hard rock
Band:
Robert Mason (vocals)
Joey Allen (lead & rhythm guitars)
Erik Turner (rhythm & lead guitars)
Jerry Dixon (bass)
Steven Sweet (drums)
Track Listing:
1. Sex Ain't Love
2. Innocence Gone
3. Snake
4. Dusty's Revenge
5. Home
6. What Love Can Do
7. Life's a Song
8. Show Must Go On
9. Cocaine Freight Train
10. Found Forever
11. Candy Man
12. Sunshine
13. Tears in the City
14. The Last Straw
Label: Frontiers Records
Hardrock Haven rating: 8.3/10
by Joe Mis
Staff Writer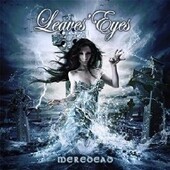 "Unmistakably different" reads the intro to Leaves' Eyes bio on their Facebook page, and indeed that is not far from the truth. The veteran troupe of international symphonic metal stars is back with their fourth studio entitled Meredead. More than symphonic metal, Leaves' Eyes bases much of their music on Nordic mythology in much the same way as Amorphis draws inspiration from Finland's own epic tales – so in effect it is perhaps "folk metal." Unorthodox – and a bit different – is what it is…
Leaves' Eyes released their first CD back in 2004, and have been evolving ever since. Fronted by the vastly different vocal styles of wife and husband team of Liv Kristine and Alexander Krull, their music has often been described as "beauty and the beast." The balance of the band is made up of the members of the popular German metal band Atrocity, but the true musical power of the band derives from the vocal interplay and the epic nature of their songs. Guitarist and bassist Thorsten Bauer teams well with fellow guitarist Sander van der Meer. The two seem equally comfortable whether laying down blistering heavy riffs or melodic and airy acoustic passages. The sometime huge and sometimes subtle drumming of Roland Navratil nicely complements Bauer's bass. Liv Kristine came to light while singing lead for the Norwegian gothic band Theatre of Tragedy, and moved on to pop stardom – and then into partnership with Atrocity. Her powerful and clear voice plays well off of the guttural growl of Alexamder Krull.
Nicely produced and engineered, Meredead sounds exactly as symphonic metal should sound – intense and bombastic at times, and soft and subtle at others. Melody is ever-present and the sound quality is crisp no matter the volume or tempo. Based heavily on traditional Scandinavian tunes, Leaves' Eyes does a fine job of retelling many old tales with a modern flourish. Despite being filled with many symphonic and operatic flourishes (and a handful of Norwegian and Old English lyrics), the music of Leaves' Eyes remains accessible to fans outside of the genre thanks to its strong melodies, intelligent construction and top-of-the-line performances. Despite amazing performances by everyone in the band, Leaves' Eyes is all about the vocals…
"Spirits' Masquerade" opens the album and throws in everything from bagpipes and flutes to choir vocals to a bit of double bass and big booming bass – this somewhat over-the-top performance sets the stage for the fine and complex tracks that follow. Blending the modern and traditional seems to be second nature to the band, and their love for the medieval melodies clearly shows through the varying tempo changes and incredible musical arrangement. Many folk influences are present in "Étaín," and Liv's voice is in full bloom on this epic rocker. "Velvet Heart" has a bit of a "pop rock" feel to the opening, but quickly becomes a vocal masterpiece. The traditional Scandinavian keyed fiddle appears in the rousing Norwegian folk song "Kråkevisa", and the band does a nice reinterpretation of Mike Oldfield's "To France." "Meredead" wraps the first half of the disk with some amazing guitar work and solid vocals.
The nearly nine minute epic "Sigrlinn" opens the back half of the disk, and for the first time Alexander Krull joins as a prominent vocalist, with his death metal growl used sparingly and effectively. This is one of the heaviest tracks on the album, and the "beauty and the beast" vocals work very well. Liv's haunting vocals make "Mine Tåror er ei Grimme" worth listening to even if you don't understand a word. "Empty Horizon" features some smooth keyboard work and nice duet vocals, with a clean singing Krull doing a fine job – indeed, all the vocalists throughout the album are superb. "Veritas" is a short atmospheric vocal piece, while "Nystev" is another re-imagined folks song featuring some great bass and drum work. The duet "Tell-Tale Eyes" closes out the album with fine acoustic style, reminding the listener of the folk-inspired Blackmore's Night.
Operatic, symphonic and folk metal fans will enjoy Meredead. Fans of almost every metal genre will find something of interest here, and anyone into strong female vocalists with love it. Leaves' Eyes may win many new fans for the genre by somehow making symphonic metal seem unpretentious. Prepare for a truly amazing and unique vocal experience – highly recommended.
Genre: Symphonic Metal
Band:
Liv Kristine (vocals)
Alexander Krull (vocals)
Thorsten Bauer (guitars, bass)
Sander van der Meer (guitars)
Roland Navratil (drums)
Track Listing:
1. Spirits' Masquerade
2. Étaín
3. Velvet Heart
4. Kråkevisa
5. To France
6. Meredead
7. Sigrlinn
8. Mine Tåror er ei Grimme
9. Empty Horizon
10. Veritas
11. Nystev
12. Tell-Tale Eyes
Label: Napalm Records
Website: http://www.leaveseyes.com/
Hardrock Haven rating: 8.5/10
by Cameron Edney
Guest Staff Writer

In all the years I have been conducting interviews, never have I enjoyed talking with one metal maniac as much as I do with Devildriver vocalist Dez Fafara. Over the years I have had the pleasure of meeting and chatting with Dez in support of almost every album they released and upon almost every Australian tour and when album five was ready to hit the shelves it was only a matter of time before we would once again speak about all things metal! Having formed in 2002 Devildriver have worked their asses off to get to the position they're in today. They are known around the world for holding the record for the largest circle pit, they have toured nonstop since forming starting out on the bottom of the bills and have worked their way up to headlining slots across the globe.
The band's latest album 'Beast' hit the Australian album charts at #9 on its first week of release sparking Devildriver to be played on commercial radio in Australia for the very first time. DevilDriver's love for Australia runs deep and the fans have certainly continued to show their appreciation to a band that deserves every single bit of credit they're given. Since the album's release not everything in the DevilDriver camp has been worth celebrating though. Since conducting this interview with Dez, Devildriver bassist Jonathan Miller announced that he has left the band with DevilDriver's tour manager Aaron Patrick currently filling his shoes and doing a mighty fine job as all Australian fans witnessed during the bands killer Soundwave Festival performances earlier this year.
Whilst the band were back in the country I had the great pleasure of catching up with Dez to discuss the bands love and appreciation of Australia, his thoughts on breaking the top ten, life on the road and the ups and downs it can dish you, the band's latest kick ass aggressive metal onslaught 'Beast' and much more. Sit back as we unleash the 'Beast' within Dez Fafara!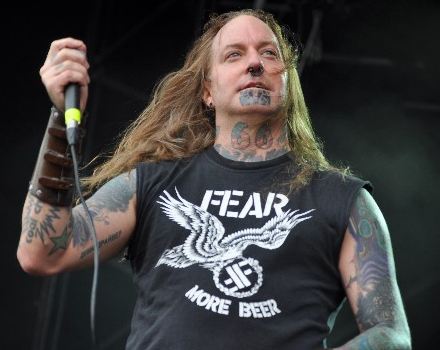 Hardrock Haven: Dez, welcome back to Australia! As always it's a pleasure to be chatting with you today. How has the tour been going?
Dez Fafara: Unbelievable, absolutely unbelievable, we've been having a great time. first of all, anytime you walk on the grounds a t festival's, here's the crew you know all of them, here's the bands you know all of them, I can't tell ya how many people you're hugging within the first hour. Everyone has been really polite to my wife and kids, stopping and taking pictures, everyone from Bruce Dickinson to Sum 41 and everybody's been really cool.
Hardrock Haven: Since Devildriver formed you've always tried to include Australia on the itinerary's what is it about Australia that you guys love so much?
Dez Fafara: What's not to love man! I get to come down there in the summer time, the culture is amazing, the food is great, and the people are beautiful. The crowds are amazing and ramped for DevilDriver, it's the place that we have to come to once or twice a year without a doubt, I wouldn't miss out on it. Once you plant that seed, it grows into a tree and you have to come back and water it or it dies. We're going to give it plenty of water this time around and watch things flourish.
Hardrock Haven: With 'Beast' now on the shelves I would imagine it's becoming harder and harder to put that set-list together for shows, how do you tackle that issue these days?
Dez Fafara: We try to manage to put three or four songs from each record on, and we're not a band that talks a lot between songs, so we can cram in thirteen or fourteen songs into a forty five minute set. Don't worry they're going to get their fair share of each record plus new stuff off 'Beast'.
Hardrock Haven: How have the new tracks been going over live, are the crowd into it as much as expected?
Dez Fafara: They're all singing along to 'Dead to Rights' and there couldn't be more than a pleasing fact to have that happening right in front of you.
Hardrock Haven: Mate, you guys are certainly known for spending most of your time out on the road…. is there a possibility that the 'Beast' shows could be recorded for a possible future release? I mean five albums in… it's probably time to shoot out a live album… is this something you guys are interested in doing?
Dez Fafara: We don't know… it's one of those things where you're working with a label and its contractual. Do they want to spend money on a live record? Do live records work? That's really where there head is that. My head is in the art of the live record… yes we'd love to, so should we be approached by the label and say lets record these for a live record… amen let's do it! We try to record ourselves every night, where there's the opportunity anyways. We just listened back to a recording we did in England and my drummer said it best, he said "man we wouldn't even need to overdub, we could just put it out", so sure, we'd love to!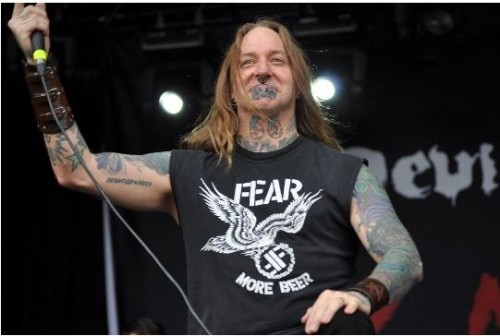 Hardrock Haven: It's obvious that when you hit the road; most of the time you have to leave loved ones behind, that aside these days what do you love and hate the most about touring?
Dez Fafara: Well first of all, the thing I hate the most is being away from my little red headed wife, my kids, my dogs, my cats and the things I love at home. I'm very fortunate that the things in my life that I just mentioned are the only solids in my life. I can always count on her; I can always count on the kids, my Doberman and Great Dane. That being said I love the road, The last six shows in Europe, I was sick as a dog, possibly phenomena, out in the snow and we didn't cancel, I did all the shows, I'm that kind of guy. I love to wake up in a new place, experience new cultures, new food, new people, it's gotta be moving for me otherwise I feel stagnant and that's why we do tour so much!
Hardrock Haven: It's awesome to see that your family has finally come down to Australia with you, have you guys been checking out all the obvious tourist sites?
Dez Fafara: Yeah we are, we seen everything from the zoo to the aquarium and we had dinner down at darling harbor last night. My wife's my best friend. We've been together for fourteen years and I go literally from the bus to the stage or the hotel to the stage, I saved all the "hug a koala" moments until my family did come down. My wife wants to buy a house, it's a lot like California here and the statement "no worries", I think that brings me right to the level.
Hardrock Haven: Dez as everyone is aware Jonathan is sitting out the tour at the moment and Aaron is filling in doing an amazing job. You have seen firsthand how excess can catch up with people on tour, you witnessed that in Coal Chamber, and it seems history may be repeating itself with Jon's current situation. What do you think have been the best lessons you've learnt on the road?
Dez Fafara: I don't do hard drugs, it will take your life away, don't do hard alcohol; it will take your life away. People should know that I left Coal Chamber because of that, not because of the music. When I fist left Coal Chamber I said that I wanted to go in a different direction musically, but that was because I was friends with all the families of those in Coal Chamber and I didn't want to call them out and say they're doing mountains of speed. Going onstage every night I realized that if I kept feeding them money they'd keep buying themselves drugs and that they were going to kill themselves. Now I'm great friends with the Coal Chamber guys and we run into each other six, seven times a year and they're all clean off the hard drugs so I did my job properly as a friend, even though I had to kill my whole career because of it, move my family into a one bedroom apartment and start over. I did it for my friends so in the end my character will show the true test of time. What I've learned is stay away from the hard shit and don't do everything full on, if you want to put the pedal to the metal eventually you will get a ticket and wind up in an accident.
Hardrock Haven: Getting away from touring I want to speak with you about the latest album 'Beast'. The album is fuckin insane dude, it's brutal, melodic, kick you in the fuckin balls perfect! You guys must be really proud of this one?
Dez Fafara: So proud of it man, we knew that this was going to be a defining moment. We've managed to define our sound with each record and we knew that this record was one of those moments where we had to nail down exactly where we were. I had a really rough go during the making of this record, the darkest places I've been in my life in the last ten years. Lucky I had family behind me, I had to leave the recording process twice, and it was a really difficult record to make. I had to move my family cause of wild fires again, I was going through heavy personal stuff with friends, health and other aspects of my life… when you go to a dark place like that you find yourself writing a record like 'Beast'!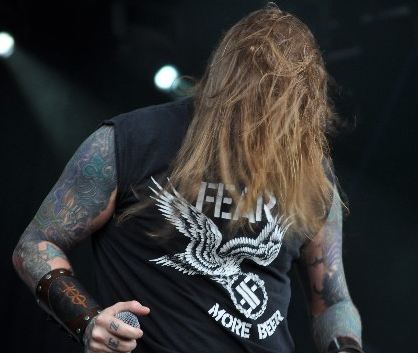 Hardrock Haven: Congratulations are certainly in order mate, the album debut at #9 on the Australian charts which is fantastic to see, you must have been ecstatic to get that news. Congrats man the album hit #9 on the Australian charts, that's fantastic to see; no doubt you were ecstatic with the news.
Dez Fafara: Picture me at three thirty in the morning jumping up and down on my bed talking to my manager saying hard work pays off. The Australian fans man…. We've built this one show at a time, it's been an organic growth an organic build and to break the top ten with the kind of music that we're doing… I just did my first commercial radio over here and the first thing he said is we don't play stuff like you're here's 'Dead To Rights'!
Hardrock Haven: I remember chatting with you before the album's release and predicting that 'Beast' would be an album that would make it in many fans top ten albums of the year and to see it in its first weeks smashing charts around the world is nothing short of incredible!
Dez Fafara: We couldn't be more ecstatic, its appreciation straight from me, I don't know how many bands have come out of one band and straight into another successfully. I am blessed sir, blessed beyond belief I have a great family, great band and a great future ahead of me, I'm keeping my head down and burying myself in work.
Hardrock Haven: As time goes on, being a band that spends so much time on the road, with very little down time or time to relax, does it become more difficult or easier to put yourself into that mind-set of writing for a new album?
Dez Fafara: Not this one, I had to get shit off my chest. This is one of those records that are intentionally personal to me, written about people in and around my life and I had to get it off my chest. I haven't felt this way since my early twenty's, this pissed and this ferial about these subjects on the record. My wife read a lot of the lyrics I had written before I put them to demo and she said "oh my god honey, you fuckin tapped in" and that meant a lot to me. The minute that I started getting the demos I had pen to paper and I wanted to really tap into these emotions that I'm feeling.
Hardrock Haven: You worked with both Mark Lewis and Andy Sneap on the new album, two guys who have done amazing work in the industry… tell us why you chose those guys specifically to be a part of 'Beast'?
Dez Fafara: Marl Lewis was the engineer for 'The Last Kind Words' and I knew after doing that record and the amount of work that he did on that record he was almost the producer on that! It was Jason Suecof [that produced it] and he was engineering but to me it looked like he was doing the production. I said to myself that this cat needs to come up from engineering to production and I really want to work with him and a good thing we did. He spent a lot of time getting the tones he was really into the production of this record he wanted to make sure that we defined ourselves amongst the genre but he wanted us to try and create a genre out of our sound. Andy… he's a total pro, he loves what Devildriver does, he's very vocal about what he wants to do to the record once it gets to him, and I really appreciate that from everybody all around!
Hardrock Haven: There are some kick ass tracks on the album including 'Bring the fight', Black Soul Choir' and 'Coldblooded' to name a few… What are you hoping the fans are going to take away from this one!
Dez Fafara: Honesty! You know what… I hope they take away honesty; I want them to listen to these songs and go that's exactly how I feel. He tapped into what I'm feeling personally. That's exactly how I feel, just like that! Those were really the emotions that I wanted to tap into! Everybody feels like that son of a bitch is cold blooded, everybody. Everybody feels like… you wanna talk, you wanna do this or that, fuck that take off the fuckin gloves, put down the knife, let's do it! 'Black Soul Choir', that's a cover man. Have you heard of Sixteen Horsepower?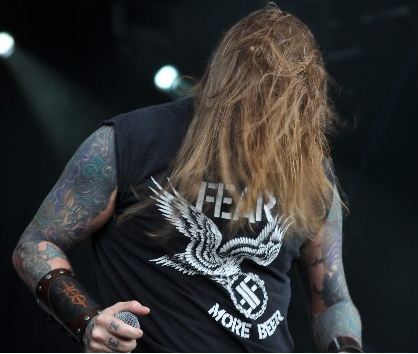 Hardrock Haven: No man.
Dez Fafara: Have you heard of a band called Woven Hand?
Hardrock Haven: Yes…
Dez Fafara: Ok, the guy who sings for Woven Hand used to be in a band called Sixteen Horsepower, 'Black Soul Choir' is me and Spreitzer's favourite song and he is one of our favourite artists, he's a Christian artists by the way, if you listen to the original and then you listen to ours tonight, you're gonna be fuckin shocked! His is basically a Country Christian tune!
Hardrock Haven: [Laughs] so you guys have fuckin smashed it up and metalized it!
Dez Fafara: Yeah but you know what… fuckin lyrically "every man is evil, every man's a liar, in the black soul choir" it's so fuckin poignant, everything that I was going through. It's like this year really showed its face to me. Everyone around me, who were the vampires, who were the creatures sucking off my life, who was doing me wrong or right. Who was being my friends for the sake of being my friends and just wanted to suck on me! The only thing that I had that was solid this year was my family and being able to make this record. Someone said to me and its almost fuckin cliché… was this record cathartic to make? Oh Fuck yes it was [laughs], usually I would say that this is a question you ask to every band but let me tell you something… fuck yes it was cathartic!
Hardrock Haven: You said that this past year the one thing that was your rock was family, and how you re-evaluate your friendships. Years ago one of my family members which has now passed on pulled me aside and gave me some of the best advice I've ever been given, he said no matter what happens in your life, you will go through life counting your real friends on one hand!
Dez Fafara: That is so fuckin true man, just last night we were lying in bed and I said "you know what honey, I can always count on you and the kids". My wife and I have had one fight in fifteen years and it was in the first six months of our relationship. How many friends do I really have? And you're right, god damn it Cameron, I counted them and it was five. You know you need six pallbearers right? Bikers I hang around with they always say you're going to be carried by six, but one of them is going to be a liar. You're right, you can only count your fuckin friends on one hand most of the time, people who really give a fuck and would pick you up at three thirty in the morning if your car broke down!
Hardrock Haven: Dez, you're a family man with a beautiful wife and three great boys and last time we spoke you mentioned that your son Tyler was playing guitar in a band…. I was wandering as the boys all get older, being someone who has seen the world, met so many different kinds of people and seen how different so many people lead their lives… what's the best advice you can give your sons to prepare them for the "real" world?
Dez Fafara: Be happy in what you do, never do anything half assed, always watch your karma when it comes to any kind of business or working with anyone in an artistic fashion, and follow your dreams. That's what I tell my kids. My youngest is a drummer, he's thirteen and Tyler plays guitar and I'm sure my middle one will do something with music, I just tell them to be happy, healthy guys, respect people, be good to your family and those around you.
Hardrock Haven: Dude do you ever get worried that you're gonna get burnt out on the road… since forming you've become mighty road dogs, staying out touring as much as possible, throwing out album after album with very little time off to unwind… of course you can now expect to stay out on the road for a minimum twelve months promoting 'Beast' but that being said, do you see the band taking any real time off to kick back and relax at this point, or is it all guns blazing?
Dez Fafara: Right now it's all guns blazing, I don't see us taking any time off til mid 2013 at this point. Right now as I can count we're already booked to the middle of 2012 and bookings are coming in everyday! We're going to work this record and usually we give a record every two years but I think with 'Beast' it's going to be more than two years cause we're going to work this record and then take some significant time off for family and for each other to recharge the batteries. We're not the kind of band that needs to come off to recharge the recharge is actually when we're together and hit the stage. Everybody in the band loves to tour as much as I do and everyone's spouses are very supportive, so as longs as that's going down and everyone's supportive with the touring schedules it's good. When my little red head that I've been with for fourteen years looks at me and says you need to take a year off then I'll do it. She's so stoked with the music that we're doing and behind what I'm doing in life, it's just good to have a champion like that, she's a female Thor, my power centre and when you have that you can go and do anything!
Hardrock Haven: As the saying goes mate, behind every good man, there is a better and stronger women [laughs].
Dez Fafara: Totally, well said and I don't think there is any good men without a good women [laughs].
Hardrock Haven: Just before we wrap it up, I was wandering what albums are you currently listening to, is there anything you that you just can't get enough off at the moment?
Dez Fafara: It's not new but the latest Cancer Bats album, its fuckin amazing. So amazing that we took them out and did a whole run with them, sum through the United States and all over Canada. Hanging out with those guys and watching them, they're great live and great dudes. I think the new Off record, I don't know if you've heard it, Kieth Morris the original singer of Black Flag and the Circle Jerks has a record with Off! It's called 'First Four EPs' and it's fuckin brilliant, if you're into punk rock.
Hardrock Haven: Lastly a question I usually ask everyone I speak with and I don't think I've actually ever put this one to you but… what is the one band you never want to hear again and why?
Dez Fafara: Honestly I fucking hate Coldplay, I cannot stand that dudes voice, it sounds like a fuckin screeching cat that being said if I met him I'm sure he's a fantastic person.
Hardrock Haven: No, no you're not allowed to try and make it all nice man [laughs].
Dez Fafara: No just t be a gentleman but honestly it's just something that I'm not into!
Hardrock Haven: Dez, on that note I think we'll leave it there. All the best with the rest of the 'Beast' tour, as always its great catching up! Do you have any last words for our readers?
Dez Fafara: I'm so appreciative right now of what's happening with my career, I'm still a kid on the outside looking in.
Images provided by Cameron Edney of Wicked Pix
by Derric Miller
Staff Writer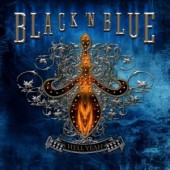 Absence may make the heart grow fonder, but when it comes to music, is everything worth the wait? Black 'N Blue's last studio effort was in 1987, with the underrated In Heat … and we've been waiting ever since. It's not like the band turned into a bunch of shut-ins, of course. Founding guitarist Tommy Thayer went on to join the always-retired yet always touring and recording legend KISS, and lead singer Jaime St. James released albums from Freight Train Jane, St. James, and then went on to front Warrant and release one studio effort with them. In fact, one of the reasons (among others) that Hell Yeah! took so long to come out is that when St. James joined Warrant, he didn't have time for Black 'N Blue. (There's also a studio incident where member and guitarist Jeff "Woop" Warner lost all of the new recordings and they had to start over.) So now, after about 24 years, Black 'N Blue is wiping away a couple decades and it's eerily like they never missed a step. This is EXACTLY the kind of album you expect from Black 'N Blue, and it's the exact album they needed to make.
From the opening riffs of "Monkey," you know it's Black 'N Blue. The energy, the sexual and raw power … it all screams Black 'N Blue. But "Target" is the first song where you really smile, and remember that Black 'N Blue is one of the funniest bands around; you just have to pay attention to get it. "My snake tongue, I think it needs a feeding, as I look into your deep brown eye," sings St. James, followed by a huge backing choir of "deep brown eye!" Yes, kids, it's not "eyes." The entire track flows in that same vein, a huge Arena Rock anthem with pounding drums, quirky goofball lyrics and massive melodies that have you singing along by the second chorus.
Back in the day, Black 'N Blue had some MTV hits with songs like "Miss Mystery" and "I'll Be There for You." When you get to the track "Fools Bleed," you'll see that while they held on to their humor, the band can still compose a haunting hit when it suits them. In an interview with Hardrock Haven, St. James admitted he wrote this song in a somewhat depressed state of mind, looking back on someone close to him he misses, and this honesty makes the music more authentic. Just the tugging chorus of "Fools bleed, love harms. And nobody knows it, 'cuz here in my arms, fools bleed … and nobody knows it except for this fool." Even lyrics like, "Got faith, but got no belief," shows a maturity beyond what we've heard before from Black 'N Blue. Of course, a lot happens in 24 years …
But this is Black 'N Blue, and they get right back into the bombastics with songs like "Angry Drunk Son of a Bitch," in which St. James opens with "I got a bomb in my ass and I'm ready to go!" That line probably hasn't ever been sung before in the history of this genre. This will take you back to their heavier yet catchy rockers like "12 O'Clock High" or "Get Wise to the Rise." Their penchant for writing addictive choruses hasn't left band either. Although simple, it's one of the most memorable on Hell Yeah!
The track "So Long" sounds like it could have come right off the St. James album American Man. This has a more Classic Rock feel to it, a little less Glam and just straightforward rock. It's just another facet that makes the album so listenable throughout; no, the songs don't sound all the same. They just all sound great.
One of the most pop-friendly songs is "Falling Down." This is a bit like "So Long," but it's more atmospheric, the song is wide open and really breathes. Black 'N Blue always offered some of the best backing vocals, and they surely shine here. In fact, bassist Patrick Young has never sounded more accomplished than he does on this track as well.
The rest of the album never lets up. "Candy" is another pumping anthem, all sex and stomp, and the title track "Hell Yeah!" sounds like the bastard brother of "Nasty Nasty," at least with the chord progressions. There's truly not a bad song on the album.
The coup d'état has to be the final track, "A Tribute to Hawking." When recording "Hail Hail," St. James heard one of the band members saying he sounded a little "robotic." St. James proved to them what "robotic" sounds like, wrote some quick lyrics about pushing Stephen Hawking off a sea cliff (but unplugging the extension cord on his wheelchair first) and then he said, "There, now THAT's robotic!" The rest of the band loved it so much, they put it on the album. Again, if you are not paying attention, this is truly one of the funniest bands out there. Maybe D.A.D. is the only other band even close.
So, the verdict asks if this was worth the wait. Unfortunately, that's a two-part answer. There simply won't be a better Hard Rock album released in 2011 than Hell Yeah! The laws of physics won't allow it. But if we have to wait another quarter of a century to hear the next Black 'N Blue, then we'd all be better off not knowing what could have been. So buy this album, blackmail your friends into buying it, get at least 30 mistresses and/or lovers and tell them all to buy it if you want to keep the "relationship" moving forward … do whatever you have to do to make this album a massive success. When you hear something this good, you don't want to have to wonder about "what could have been" ever again.
Band members:
Jaime St. James
Shawn Sonnenschein
Jeff Warner
Patrick Young
Pete Holmes
Track listing:
Monkey
Target
Hail Hail
Fool's Bleed
C'mon
Jaime's Got The Beer
Angry Drunk Son Of A Bitch
So Long
Trippin' 45
Falling Down
Candy
Hell Yeah!
World Goes Round
A Tribute to Hawking
Label: Frontiers Records
Genre: Hard Rock
Hardrock Haven rating: 9.5/10
by Steve Trager
Staff Writer
April 14, 2011 at Trocadero Theatre in Philadelphia, PA.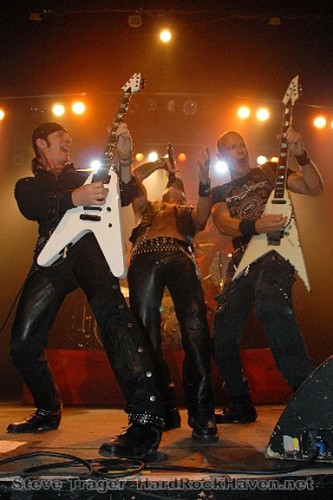 Germany's export Accept has always packed a punch with their live shows. In the '80s they rocked then; and now with a current new lineup in the fold, Accept has truly outshines once again with a stellar live show in Philadelphia during the Blood of the Nations Tour.
After more than 20 years alone, it seems like Accept has never lost touch with their fans nor has lost the depth of their music especially with a live show. The anticipation of Accept to play Philly once again truly makes it all worth while as The Trocadero embraced one hell of a metal show. While sitting through two local bands to get things underway, the stage was set for Sweden's own metal onslaught of Sabaton. Always a real treat to get a glimpse of a band who never has played on American soil before, and yes this band certainly heated up the Trocadero stage for Accept with a quick set jumping through as many songs as possible; yet still pulling no punches and giving Philly metal maniacs a true Swedish metal "in your face" welcome.
Mind you if the two local showcased bands hadn't played, Sabaton could have easily co headlined with Accept. Certainly can't always get what you want from a typical rock show but, you can truly get your metal meltdown with one of Germany's finest metal bands Accept.
After a great set by Sabaton, not only was the stage warmed up but so were the eager long awaited fans ready to embrace the new blood of Accept during their recent slaughter house live performance with some new tracks and a bolt load of cult classics spanning a musical career that has never missed a beat from day one. It is all about the music and a great live show, and Accept truly captivates the essence in that department. Seems like an eighties flashback with all the vintage flying "v" guitars swarming around the stage while Accept played just under two hours to a set list combining some new material like "Teutonic Terror" and "Bucket Full of Hate" while unleashing all the favorites Accept fans have come to expect to hear each night. As a great band all these years, Accept hasn't lost touch in stellar guitar work from Wolf Hoffman especially on "Metal Heart "and
"Up to the Limit".
While many of the songs seemingly felt like they were just dusted off the shelf for the first time with front man Mark Tornillo packing a vocal punch, he does truly display the vocal intensity which gives Accept a great musical makeover as live band. The legacy of all those great songs getting a fresh new sound live fits like a glove with Mark Tornillo adding the melodic touches that steps this band in to a new direction. Accept never sounded more revitalized on this tour then they have in years. Certainly in a small intimate setting gives any fan an up close monumental experience of the show — definitely doesn't get any better than that.
The 19 song set-list set the tone with many great moments of Wolf Hoffman letting his guitar soar through solos especially on "Princess of the Dawn", "Fast as a Shark", and "Winners and Losers". The actual breaking point of the show came the encore icon song of the evening "Balls to the Wall", mind you this epic song all on its own broke this band in the '80s' and still reigns as a power anthem for eternity. Again, Mark Tornillo steps up to the plate and gives this song a great swift kick, while we all know Mark isn't about trading places with Udo in this outfit, it's all about taking the band in a new direction and what better way than to display that in a great live show on this tour.
After seeing a great band perform all the amazing classics that has driven their musical career through countless generations, Accept still possess that melodic drive even if it's not the same lineup from years past. Still doesn't matter, fact is they still rocked Philly for the first time in more then a decade.
Accept & Sabaton Photo Gallery
Photos provided by Steve Trager
by Derric Miller
Staff Writer
Black N Blue lead singer Jaime St. James checked in with Hardrock Haven to discuss the making of and the release of their long-awaited fourth studio effort, Hell Yeah!; some of the travails they went through to get this album to see the light of day; specific songs like "Target," "A Tribute to Hawking" and "Hail Hail"; if ex-bandmate and current KISS member Tommy Thayer has heard the new album; why Jaime hoards the beer from his bandmates; upcoming tour plans; and a whole lot more.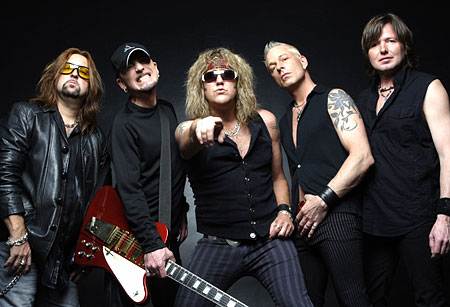 Although a platinum-selling band, Black N Blue never got near their due back in the '80s when Glam Metal and Hard Rock ruled MTV and the airwaves. Tune in now to get to know the voice behind your new favorite band, and pick up one of the best albums of 2011, Hell Yeah!, as soon as it hits the streets.
Online: www.myspace.com/blackandblueofficial
(If the embedded player doesn't populate, click here to stream the interview in a stand alone player.)
by Trevor Portz
Staff Writer
Hardrock Haven recently chatted with Love/Hate and L.A. Guns frontman Jizzy Pearl about the re-release of his three books, "I Got More Crickets Than Friends," "Angst for the Memories," and "Unhappy Endings." Jizzy also talks about his writing process, the current state of music, and a variety of other topics. For more info about Jizzy's current music and writing ventures, be sure to visit http://www.jizzypearl.com/.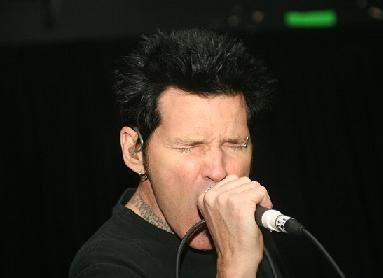 Part One:
Part Two:
by Justin Gaines
Staff Writer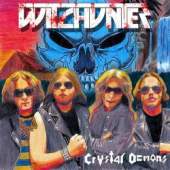 For the past few years a storm has been building. We saw the lightning in Sweden when Wolf debuted, and felt the thunder in North America when bands like Widow, Cauldron and White Wizzard heeded the metal call. The storm, which has been dubbed the New Wave of Traditional Metal, is in full force now, and is raging globally. One of the latest traditional metal revivalist bands to take up the denim and leather crusade is Italian band Witchunter, who make their debut with Crystal Demons.
Unlike say, White Wizzard, which pure Maiden worship, Witchunter appears to draw influence from some of the lesser-known members of the legendary New Wave of British Heavy Metal (NWOBHM) scene. You can clearly hear traces of Holocaust, Tygers of Pan Tang, Savage and especially Chateaux in Witchunter's high-speed metal assault. Crystal Demons is all about high-speed riffing, headbanging rhythms and high-octave vocals. That last part is the album's main weakness. Vocalist Steve Di Leo has plenty of power, but his delivery could use some polish. His clean style is noticeably accented, and when he attempts a Steve Grimmett-style scream the results can be painful. The production values are also pretty rough, though at times that only reinforces the whole NWOBHM vibe. Crystal Demons does have its moments though. The doomy, Witchfinder General sounding "The Breath of Satan" is a flat-out fantastic epic, and has lyrics Ghost would envy. The speed metal anthem "Witchunter" is also impressive, and the album closes on a most appropriate note, with a solid cover of the Tygers of Pan Tang song "Hellbound."
Weaknesses aside, you have to admire what Witchunter is all about. In a metal scene increasingly subdivided into ever more specific sub-genres, it's good to see a young band embracing the simpler, uncomplicated heavy metal sound. Their enthusiasm for classic heavy metal in general and the NWOBHM in particular is contagious. If they can work out some of the rough spots, Witchunter will be well worth watching in the next few years.
Genre: Traditional Metal
Band:
Steve Di Leo (v)
Frederico Iustini (g) (v)
Silvio Verdecchia (b) (v)
Andrea Capece (d)
Andrey Kruglov (d)
Track Listing:
1. Shadow of the Night
2. Crystal Demons
3. Over the Lightning
4. Speed Killer
5. Road Master
6. Ready Tonight
7. Princess of Hell
8. The Breath of Satan
9. Witchunter
10. Hellbound
Label: My Graveyard Productions
Website: www.myspace.com/witchuntermetal
Hardrock Haven rating: 6.5/10
by Mark Allen
Staff Writer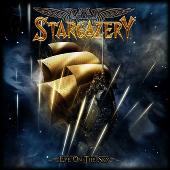 While their sound is as predictable as the earth's annual trek around the sun, those with an affinity for classic melodic heavy metal will probably derive at least a minimal amount of enjoyment from this debut album from Finland-based Stargazery. It must be noted that while this may be the band's first album, the members themselves are all seasoned veterans of the heavy music scene, culled from the likes of Burning Point, Ghost Machinery, MSG, Snakegod, and Poisonblack, so we're not talking about a bunch of talent-void virgins banging away on their instruments with no idea of what they're doing.
With such an impressive talent pool to pull from, it is a little disheartening that Stargazery suffers from a serious lack of originality. Their style is heavily influenced by '80s-era Rainbow and Tony Martin-era Black Sabbath, with a hint of early TNT, a smidgen of Whitesnake, and a sprinkling of that distinctive European metal flavor. Sounds like an addictive audio recipe, right? But for some reason, the concoction the band brewed up in the studio just isn't quite as tasty and exciting as it seems like it should be, slouching into the "serviceable" section rather than the "OMG!" category.
That said, it is perhaps unfair to spank a band for not reinventing the wheel when all they wanted to do was satisfactorily recreate the same ol' tire. Stargazery merges the classic heaviness of the early to mid-1980s with a thick slathering of slick melody, ensuring the guitars and rhythm section dominate for that metal credibility but also incorporating legions of keyboards to provide a lush backdrop that some would call coolly retro and others would call hopelessly outdated.
The production sounds superb, but it definitely favors the band's melodic aspects at the expense of the heavier components. Everything is as polished and sparkling as a movie star's smile after a trip to the dentist. You have a better chance at finding a vibrator for sale in the Vatican than you do of finding any rough edges on this album.
Jari Tiura has one of those soaring, pierce-the-heavens voices, part Ronnie James Dio, part Tony Harnell. Since the modern metal scene is mobbed with angry singers that bark and growl like junkyard dogs in a pissing contest, it's a nice change of pace to hear a skilled vocalist that possesses an impressive range as well as the control to wield that range like a surgical weapon, unleashing the power of the songs, however derivative they may be, at precisely the right moment.
Speaking of songs, even on an album full of "been there, heard that" tracks, some stand out more than others. "How Many Miles" is one of those songs, galloping along on the strength of a strong, catchy riff. "Puppet on a String" employs the same hard rocking approach, using double kick drums and some head-banging power chords to pull the track out of the marsh of mediocrity most of the other songs are floating in. Another one that gets a nod of approval is the metal ballad "Everytime I Dream of You," which is every bit as lyrically cliché as it sound but brings the kind of bombast that back in the day would have had crowds swaying with lighters raised in approval.
So, yeah, you've heard this stuff before. There are plenty of adjectives you could toss at Stargazery, including predictable, formulaic, vanilla, banal, and hoary. Other adjectives, however, include classic, timeless, old-school, and dependable. In the end, perhaps the adjective that best describes this album is "harmless." There is little to love, plenty to like, and not much to hate. To twist a coined phrase, perhaps that is praising with faint damnation.
Genre: Melodic heavy metal
Band:
Jari Tiura (vocals)
Pete Ahonen (guitar)
Jussi Ontero (drums)
Jukka Jokikokko (bass)
Marco Sneck (keyboard)
Track Listing:
1. Dying
2. Everytime I Dream of You
3. Eye on the Sky
4. How Many Miles
5. I Am the Night
6. Jester of Kings
7. Judas (The Lion)
8. Puppet on a String
9. S.O.S.
10. Headless Cross (Black Sabbath cover)
Label: Pure Legend Records
Hardrock Haven rating: 6.9/10
by Cyndi Jo
Staff Writer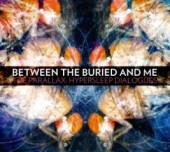 Between the Buried and Me is one of the few bands out there right now that can be credited for some fierce progressive experiments. They've circled around everything and anything from death metal, progressive rock, and metalcore to create their own distinct sound. After 9 years in the game, it's only perceptible that new EP The Parallax: Hypersleep Dialogues is nothing that's expected from BTBAM, just something new to embrace.
Jagged lines, the inconsistency stream of heavy piano through a hoarse growl brought on by Tommy Rogers in the first track "Specular Reflection" welcomes a listener into a 10-minute melodic engagement that only BTBAM knows how to deliver. Rogers melodic singing sounds better than ever through the heavy chromatic guitar riffs, weaved into those collected pieces that undeniably conceal an intensity that tear up everything else that the band has ever created. There's not a chance of tediousness with this track– not all. The creativity is incredible, especially since the orchestral theme in the beginning emulates the ending as well.
On the next track "Augment of Rebirth" BTBAM takes a step back into their "Alaska" style of death metal vocals over an intricate and captivating abstract guitar rhythm. Drummer, Blake Richardson, has a way of emphasizing this drumming skill that is infused exotically and helps the song settle into a theme that no other song does in this EP. The double-time section would take a listener off-guard through all the mayhem–making it sound completely normal and natural. The song overall foreshadows into the next track, "Lunar Wilderness."
The third and final track of the EP is the most breathtaking and strongest of the three. With it spiraling down into nothing but chaos that gracefully incarnates to the overall theme of the short compilation. A strong, progressive guitar solo propels into a jazz panorama backed up by a heavy passage that can only be unionized with BTBAM signature guitar. Surprises in this last track include some drops of what seems like electronica and overpowering vocal interludes.
The Parallax: Hypersleep Dialogues is an immensely, ponderous, theatrical mini album that needs to go through someones' auditory system multiple times to fully comprehend it's power. It's lyrically brilliant and musically groundbreaking. If BTBAM can do this on an EP, watch out for a full LP and hope the band goes on to further lengths because the talent is clearly there.
Track Listing:
1. Specular Reflection
2. Augment of Rebirth
3. Lunar Wilderness
Band:
Dan Briggs
Blake Richardson
Tommy Rogers
Paul Waggoner
Dustie Waring
Metal Blade Records
http://www.betweentheburiedandme.com/
Hardrock Haven Rating: 10/10
by Trevor Portz
Staff Writer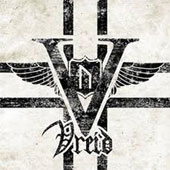 Formed after the untimely death of Windir frontman Valfar, Vreid have been chugging along and carrying on the Windir legacy–albeit in a slightly thrashier, less accordion-heavy way—for several years. 2011 sees them releasing their fifth opus, the appropriately titled V.
For those unfamiliar with either Windir or Vreid, the former played folk-influenced black metal with the strangely appropriate use of an accordion. The music was fast, epic, and melodic. Vreid certainly follow a similar trend, though they've incorporated a heavy '80s thrash feel and have more or less done away with the folk elements. The resulting noise is highly effective, delivering something both familiar and original.
Opener "Arche" perhaps best illustrates the Vreid sound, feeling very much like a hybrid of Megadeth and Immortal. The riffs chug along under high-pitched shrieks, and the solos soar in true Mustaine fashion.
"Blood Eagle" features a riff very reminiscent of Windir, and is a reminder of the highly respected, though oft overlooked band. It is this catchy, melodic riffing that keeps Vried's songs memorable while still retaining plenty of heaviness.
"The Sound of the River" is an interesting tune, building from a slower, quiet piece into full-on metal, albeit over a very dance-influenced beat. Whether the intent or not, this song feels a bit like night club metal, whatever that may be.
"Slave" and the oddly titled "The Other and the Look" are the most progressive songs on V, featuring an almost Pink Floyd feel on the former, and clean vocals and an organ solo on the latter. The variety on "The Other…" keeps this rather lengthy song interesting and never boring, something many bands have a hard time achieving.
Perhaps the strongest song here is also the most traditionally black metal. "Welcome to the Asylum" is a high-speed, blast-heavy track that acts as a great balance with the more experimental tracks. It also features an excellent melodic solo that balances the harsh vocals.
The members of Vreid have found a nice, genre-straddling niche, and V exemplifies why they should be praised for it. While strong enough to stand on their own, Vreid also serves as a great crossover band for fans of thrash that are interested in black metal, but are intimidated by the brash intensity and orchestration of the bands that dominate the scene. A little time with Vreid will prep any listener for the black metal journey ahead. Come on, you know you want to…
Genre: Black Thrash
Band:
Sture (v,g)
Strom (g)
Hvàll (b)
Steingrim (d)
Track Listing:
1. Arche
2. The Blood Eagle
3. Wolverine Bastards
4. The Sound of the River
5. Fire on the Mountain
6. The Others & the Look
7. Slave
8. Welcome to the Asylum
9. Then We Die
Label: Indie Recordings
Website: www.myspace.com/thepitchblackbrigade
Hardrock Haven rating: 8.8/10
by Joe Mis
Staff Writer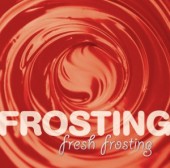 Veteran Chicago-based guitarist Mark Grzelak has recently unleashed a solo project by the name of Frosting, and of course has entitled the album Fresh Frosting.
Fresh Frosting is a refreshing mixture of rock, pop, and blues with generous acoustic passages, strong melodies and solid harmonies. Grzelak has a pleasant and homey voice – one can easily picture him sitting in his front porch with an acoustic in his lap singing for no other reason than to sing. Well written songs with catchy melodies and amusing lyrics make this album a pleasant surprise for any old-school rock fans, or anyone who enjoys the "singer-storyteller" genre. The remaining members of Frosting are fine musicians as well. Drummer Tim Lydon and bassist Manny Vasquez seem comfortable no matter what the style, and are a fine rhythm section. Mary Jane Lee plays some subtle keyboards throughout the album, never dominating but always an integral part of the music. Grzelak doesn't hog the mic – he shares vocal duties with Laura Lopardo. Lopardo is a fine backing vocalist, a solid duet partner and really shines when she sings lead.
"Comfortable Enough" opens the album, and basically expresses the tone and attitude of the whole album – Grzelak is comfortable enough to be himself and to make the kind of music he wants to make without fear. The band mixes elements of rock, blues, folk, pop and a bit of electronica to come up with a unique sound. "Katrina Wells" and "King Dawdle" are fine old school rockers, both well written story songs that also introduce Grzelak's fellow vocalist Laura Lopardo. "Pity Girl" is an almost pop tune with a catchy back beat and great bass line. Laura Lopardo gets to sing a haunting and beautiful lead on a cover version of Lindsey Buckingham's "Go Insane", and her pleasant and lush voice makes this mostly acoustic track one of the musical highlights of the CD. The up tempo rocker "Breathe Free" features some amazing bass and drum work from Vasquez and Lydon along with fine vocals by both Grzelak and Lopardo.
The humorous lyrics of the short and punchy "Top Of The World" could have only been written by a true veteran of the music scene, and this track showcases Grzelak's guitar chops. "Last Of The Good Men" is a biting and bittersweet mostly acoustic ballad with thought provoking lyrics and top-notch performances by everyone in the band – perhaps the best track overall. If you listen to the lyrics of this tribute to Grzelak's father-in-law carefully they may bring a tear to even the most jaded eye. "So Bad" is much more commercial sounding than the rest of the album and features fine duet vocals in the chorus. "Subculture Divided" is a slow rock reflection on modern city life, while "Ghost Town" is a lush mid-tempo track with super-smooth vocals and fine coordination between keys, bass and drums. The album wraps with the up tempo philosophy song "Ship Of Opportunity."
Fresh Frosting is well engineered, and has a simple and warm tone. Sound quality is good across the board, with all instruments and vocals clear and pleasant. Grzelak's experience as a performer, songwriter and producer shows clearly, and despite a modern mix of styles Frosting's music is decidedly "homey" and laid-back.
Light and unique, Frosting's 70s and 80s influenced sound should appeal to fans of blues-rock and old school rock. Fresh Frosting is an album both simple and complex, old fashioned and modern. Mark Grzelak and his band are a fine addition to the singer-storyteller ranks, so if you are looking for something new then have your Frosting whipped up Chicago-style. Frosting's unique mix of styles makes them stand out in the crowd.
If you'd like a sample, Frosting has generously made two tracks available as of this writing:
"King Dawdle" at http://db.tt/5LCVrv3
"Katrina Wells" at http://db.tt/EIouOWz
Genre: Progressive Rock
Band:
Mark Grzelak (guitars, vocals)
Tim Lydon (drums)
Manny Vasquez (bass)
Laura Lopardo (vocals)
Mary Jane Lee (keyboards)
Track Listing:
1. Comfortable Enough
2. Katrina Wells
3. King Dawdle
4. Pity Girl
5. Go Insane
6. Breathe Free
7. Top Of The World
8. Last Of The Good Men
9. So Bad
10. Subculture Divided
11. Ghost Town (Bonus Track)
12. Ship Of Opportunity (Bonus Track)
Label: Kentland Records
Website: http://www.frostingusa.com/fr_frosting.cfm
Hardrock Haven rating: 8/10
by Franco Cerchiari
Staff Writer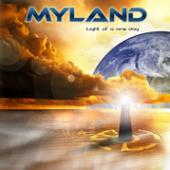 It can be argued that a band willing to take chances with their sound and stretching the boundaries of what it is they are most known for, can be a good thing. Italy's Myland travels a different path with their latest offering, Light of a New Day. In comparison to their previous release, 2008's No Man's Land, gone is the melodic AOR feel, the falsetto high pitched vocal style of previous vocalist Guido Priori has been replaced by the gravely, deeper styling of new front man Franco Campanella, (think Bryan Adams,) who sadly doesn't have the strongest of vocals, passion, and to be blunt, isn't the finest vocalist that comes to mind. Gone too are the lush, melodic guitars in favor of harder edged solos and power chords. But what has remained are the vocal harmonies, the keyboards and the outstanding drums of band founder Paul Morbini.
The "new" Myland starts things off with "Living in the Magic," that does offer strong keyboards, solid guitar chords, that while during the chorus, the vocals from the background come across as strong, during the verses, the same fail at times. However of note, is the mid track guitar solo. Not the strongest tracks, comes the mid temp "Never Care for the Future," with a lackluster run in its delivery and the band left on track layers of various musical instruments and voices that at times failed to mesh. It meandered with the band trying too hard with a track that failed to hit the mark. And really, never goes anywhere.
"Flying High," a ballad of sorts fares much better with a true melodic hard rock vibe, and the thumping bass adds a great touch. A soft piano opens the ballad, "In Your Eyes," with a great accompaniment of the vocals. One can picture lighters being held high overhead as this track is played live. It can be wondered, that if here, the higher vocals of original vocalist Priori might have better suited this track, as his voice would have soared high and above the music, as Campanella seems to be outside of his comfort zone in the higher octaves. Things get back on a smoother path with "Dancing in the Moonlight."
A band that is willing to take chances with their sound can be viewed as adventurous and can be looked at as one who has proven themselves as comfortable enough with their skills to take such chances and risks. But then what is heard must come across as strong and the players of the band strong enough to pull those changes together. Each band member must lend to the tracks and the CD as a whole a sound that shows a cohesiveness. While Myland does have some strong talent, and a few of the tracks stand out on their own, what comes quickly evident is that these tracks, that while individually showcase a degree of finesse from the musicians are lackluster in their delivery and thereby the entire feel of the completed CD is brought down.
True melodic hard rock has a "punch," a feel that is strong, loud and a sound that fills each spot of each track — a pounding in your soul so to speak. But yet the music is tuneful with rousing chorus, brought to life with over the top, soaring choruses, with music and voices all coming together beautifully. "Light of a New Day," was an apt title for the Myland heard here, but the feel was off. So sadly here is a CD that could have been so much better. And on top of that, the vocals, the heartless songwriting made this a CD that could have been so much better.
"Never Stop Screaming Rock," was the CD highlight, and this was indeed melodic hard rock. A great rousing chorus, keyboards that fit right in, and power chords that drove this track forward. The same can be said for "Shattered Dreams."
While it isn't always fair to compare one release to the one previous to it, Light of a New Day just didn't have the feel and passion of No Man's Land. And with the talents of the members of Myland, this particular outing wasn't the best this great band could do.
Genre – Melodic Hard Rock
Musicians:
Paul Morbini – drums
Hox Martino – guitars
Fabian Andrechen – bass
David I – keyboards
Franco Campanella – vocals
Track Listing:
Living in the Magic
Love Hurts So Bad
Never Care For the Future
Flying High
In Your Eyes
Dancing in the Moonlight
Never Stop Screaming Rock
Hey You
Shattered Dreams
Fire Burn Desire
Wherever You Go
Stand Up Tonight
Label: Point Music
Hardrock Haven Rating: 6.8/10
by Joe Mis
Staff Writer
Faithsedge has just completed their self-titled debut album on Scarlet Records – available as of April 19, 2011. This California-based quartet consists of vocalist Giancarlo Floridia, well-respected bass player and producer Fabrizio Grossi, veteran guitarist Alex De Rosso and experienced drummer Tony Morra.
Vocalist Giancarlo Floridia has graciously volunteered to answer a few questions for Hardrock Haven.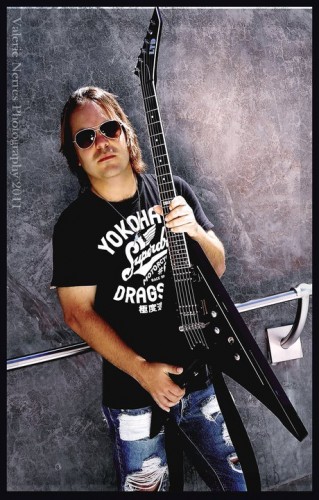 Hardrock Haven: Thanks for taking the time to visit with Hardrock Haven. Congratulations on the great debut – solid album all around, and getting good reviews from almost everyone.
HRH: Please tell our readers a little more about Faithsedge. As the driving force behind the band, how did you get started?
Giancarlo Floridia: I moved away from California – I just needed to get out of here for a while. I moved to the middle of some town in Ohio that was very small. During that period I ended up becoming a huge fan of Fabrizio Grossi's production and bass playing skills. So once I cleared my head I came back with the goal to get back into the music biz and try to get him to work with me. I just knew he was the person I wanted to work with. So I got a hold of him online and showed him some songs I had done that Juan Croucier (ex-Ratt) produced for me and that was enough for him to know I was serious about this. So we met up is Los Angeles and we came up with a game plan on what it would take to make this happen – the result is Faithsedge.
HRH: Faithsedge has an almost "all-star" lineup. How did the four of you get together – and work together – while being so geographically dispersed?
Giancarlo Floridia: Fabrizio worked it all out for me. He really went out of his way to help me with this, and in this biz that's something I had to get used to. It was nice have someone I could really trust and respect that had my back, that's pretty rare (laughs). He got Alex and Tony involved and took care of everything – even though we all live so far away from each other it really worked out. We all get along really well and I have a lot of respect for those guys not only musically but as people, and at this point to me it's family. Considering it was recorded in California, Nashville and Italy and we actually sound like a band boggles my mind. I believe it's because we have good chemistry all together, and Fabrizio is an amazing producer and he's easy to work with .
HRH: You were obviously influenced by the greats of the 70s, 80s and 90s. I know Alex has played with Dokken, Fabrizio with Steve Lukather, Alice Cooper and many others, and Tony with Van Zant and Rebecca St. James, but who would you say are the greatest musical influences to you personally, and to the band as a whole?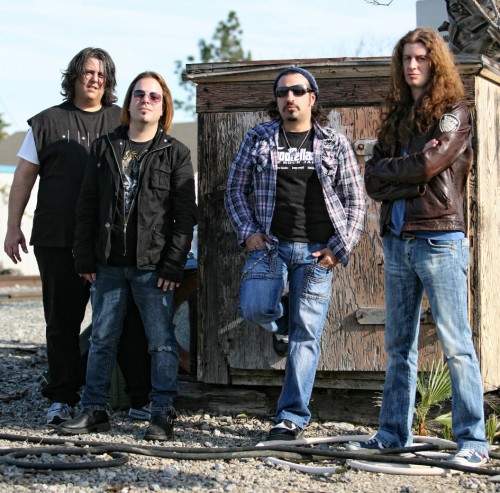 Giancarlo Floridia: Yes, a lot of different eras of music – I even go back to Motown as vocalist when they had tons of harmonies. It's nice to see people and reviewers hearing and noticing a lot of the styles mixed instead of saying we just sound like one other band. I am not sure of all of the influences of all the other guys fully but as a singer I am into Paul Stanley, Michael Sweet, Joe Lynn Turner, Richard Marx, The Temptations, Halford, Geoff Tate, Toshi from X Japan, Tony Harnell, etc. As a guitar player I am into Megadeth, Anthrax, Queensryche, progressive and arena rock, etc.
HRH: Tell us a bit about your song writing process. What do you use for inspiration and how do you get all that good sound onto your recordings?
Giancarlo Floridia: Guitar is way easier for me 'cause that is just an idea for something I already like, and just showing what I am into. Lyrics, vocals, and hooks are a whole other ball game. That's where it gets hard 'cause you have to express yourself as a person and also keep it memorable for others to be able to sing along with. I just come up with a song concept or sometimes even a title and work my way up from there. All I do is write about stuff going on in my life or stuff I've been through, then the overall vocal sound and hooks just come into my head and hit me like a brick. So I am excited for those moments when they happen cause it always gives me something to look forward to . I just wait (laughs)!!!!
HRH: It seems that the element of "faith" plays a role not only in the band's name, but also in the lyrics and themes of your songs. Tell us a bit about that.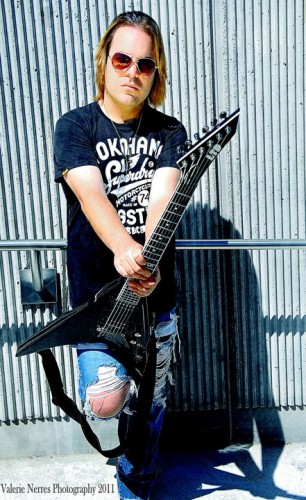 Giancarlo Floridia: Faith-Anne is my daughter's name and the band was named after her. Also I wanted to have a positive yet realistic feel to the lyrics, like being honest about when it feels dark – then I write about it. I wanted to show people that when you might be going through a tough time in life to have some sort of faith or hope and things always work out. It's a positive record and I thought it was important to have my lyrics with a lot of heart and motivation. I will be getting along further in my life story on the next record (laughs). Maybe even do a full concept record one day…
HRH: What is your favorite track on the album, and your inspiration for it?
Giancarlo Floridia: The biggest problem with the CD for me has been just that. I recommend people listen to the CD the whole way through because I worked hard on every song, so I don't have a favorite. I am leaving that up to others (to find) what their favorite song is 'cause I still can't figure that out (laughs). I do have one that I felt I could have done a little better but I won't tell you what one (laughs again).
HRH: So what's next for Faithsedge? Any touring plans, festivals?
Giancarlo Floridia: Volume 2 is the next goal in mind. Fabrizio and I are already at work on the songs. I have some really good ones that I am wrapping up . As far as shows go, that's up to how well it does and if there is a good offer for us to do something – so we will see.
HRH: And finally, is there anything else you like to share with our readers?
Giancarlo Floridia: Thanks for reading and I hope you like the album – and thanks for the interview!
HRH: Thanks for taking the time to visit with Hardrock Haven. Good luck and much success!
For more on Faithsedge, visit http://faithsedgemusic.com/.
For HRH's take on the album, visit: http://hardrockhaven.net/online/2011/faithsedge-faithsedge/
by Justin Gaines
Staff Writer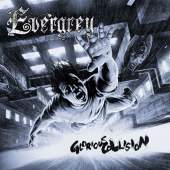 Glorious Collision is the long-awaited eighth studio album from Sweden's masters of dark progressive metal, Evergrey. Once again, the band's lineup changed prior to this album's release. Tom Englund is the only remaining founding member (to be fair, he pretty much IS Evergrey), and keyboardist Rikard Zander is the only returning member. They are joined by Marcus Jidell (ex-Pain), Johan Niemann (ex-Therion) and Hannes Van Dahl. Instead of distracting the band or adversely affecting the music, Englund and company seem intently focused here, and the results indeed are impressive.
Evergrey seems to have moved beyond Monday Morning Apocalypse's attempt at a crossover audience toward their core fanbase with this album. 2008's Torn was a step in this direction as well. Glorious Collision is an as intense an album as Evergrey has given us, though it's a subtle intensity as opposed to the more overt The Inner Circle. Englund is a superb songwriter, and his lyrics continue to challenge listeners on an intellectual and emotional level. Glorious Collision is just as lyrically dark as previous Evergrey albums but on a more personal scale. Musically, this is about what you'd expect from Evergrey. It's a more complex album, but on some level it's similar to recent Katatonia releases. However, it still has Evergrey's signature dark progressive sound that no one has ever been able to duplicate. Highlights include album opener "Leave It Behind Us," as well as "Frozen" and "It Comes From Within," but the haunting combination of "The Disease…" and "…And the Distance" really stand out.
It's hard to imagine any real Evergrey fans being disappointed by this one, though Glorious Collision instantly does not satisfy the way Recreation Day or In Search of Truth did. It's a complex album that reveals a little more (and resonates more) with every spin. You're going to want to spend some time with this album, and that effort absolutely will pay off.
Edition Notes: There also is a limited edition version of Glorious Collision that includes expanded liner notes (a mini-comic, actually) and a bonus version of "…And the Distance" that features vocals by Carina Englund, who has contributed guest vocals to many memorable Evergrey songs in the past. This is no exception.
Genre: Progressive Metal
Band:
Tom Englund (v) (g)
Rikard Zander (k)
Marcus Jidell (g)
Johan Niemann (b)
Hannes Van Dahl (d)
Track Listing:
1. Leave It Behind Us
2. You
3. Wrong
4. Frozen
5. Restoring the Loss
6. To Fit the Mold
7. Out of Reach
8. The Phantom Letters
9. It Comes From Within
10. Free
11. The Disease…
12. I'm Drowning Alone
13. …And the Distance
14. …And the Distance (Carina Englund version)
Label: SPV
Website: www.evergrey.net
Hardrock Haven rating: 8/10