Reborn in Defiance with Biohazard's Billy Graziadei
by Cameron Edney
Guest Staff Writer —
New York Hardcore Punk rockers Biohazard is back with their ninth studio album Reborn in Defiance, one of the bands finest albums and the last to feature Evan Seinfeld. Now armed with a brand new member in Scott Roberts and that no compromising attitude that's helped to shape this legendary band!
This month Biohazard will once again return to Australia taking part in the upcoming Soundwave Festival as well as playing side-shows with Cro-mags and Hatebreed.
I caught up with founding guitarist, vocalist Billy Graziadei recently to talk about the band's new album, returning to Australia for the Soundwave Festival and much more. Here is what Billy had to say…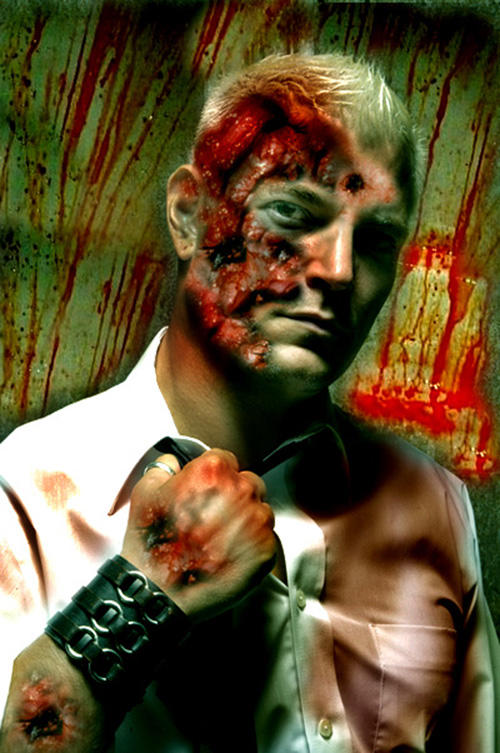 Hardrock Haven: Hi Billy, as a long-time fan of your work it's a pleasure to ask you the following questions for our readers! How's everything been going mate?
Billy Graziadei: Everything's been great bro! Psyched to be here on tour and having more time for working on new music also!
Hardrock Haven: The new album Reborn in Defiance was released a few weeks back, after so many years of recording and releasing albums, does it ever get easier to deal with the anxiety and excitement that surrounds those last days before releasing something new?
Billy Graziadei: Life is hard enough; you don't need to torture yourself when life does it for you! I handle things as they come my way, keep things in perspective and move on. I'm psyched for the release but my focus has been on working some new tunes, rehearsal for the tour and now that we're on the road…I'm in full tour mode and loving it!
Hardrock Haven: Before heading into the studio to lay this one down, did you do a lot of pre-production?
Billy Graziadei: We were in the middle of touring while we were writing so the live energy was always flowing through our veins! We'd be in the studio writing for a few weeks then go back out on tour, try out some new songs, then come back into the studio to write some more. I think that had a HUGE part in how REBORN IN DEFIANCE turned out!
Hardrock Haven: What do you hope the fans will take away from the new album after listening to it from start to finish?
Billy Graziadei: I wonder if people will get from it what I get from 'Reborn in Defiance'. I think it's a great cross section of everything I love about Biohazard! I hope people like it but for me, we wouldn't have let it come out if we weren't proud of it!
Hardrock Haven: Let's go over a couple of the tracks on the new album… 'Waste Away,' 'Skullcrusher,' and 'Come Alive' all killer tunes, where did you draw your inspiration from when it came time to write for this album?
Billy Graziadei: I never liked "telling" people what our songs are about, that's the cool thing about what artists create, it's all up for interpretation! Take what you want from our music, lyrics, songs…. it's yours as much as it is ours!
Hardrock Haven: Billy, you will be back in Australia shortly for the sold-out Soundwave Festival but I wanted to know what fond memories do you have from your last Australian visit back in 2008 when you toured with Korn, Bloodsimple and Throwdown!
Billy Graziadei: I remember taking the guys in Bloodsimple on a surf/scuba trip and we almost missed the show that night. That was an incredible time for sure. We partied a lot, there's never a shortage of people wanting to have a good time in Australia! I love it there!
Hardrock Haven: Besides the upcoming festival appearances you will also be doing a couple of sideshows with Hatebreed and Cro-mags! Do you have any plans to film any of the Aussie performances for a possible future live release?
Billy Graziadei: We film when we have a camera; since most of the camera's we've taken on tour have either been lost or stolen… maybe I'll throw one of those new portable GoPro cameras on my guitar! That would rock.
Hardrock Haven: You have played your fair share of large festivals over the years, are you a fan of doing these types of shows or do you prefer the smaller more in your face, intimate club shows? They both sure have their advantages!
Billy Graziadei: Life is filled with pros and cons to everything. Festival audiences have a huge amount of energy that's insane. Club shows have something awesome about them that is more personal in a lot of ways. I dig both club shows and festival shows.
Hardrock Haven: It sure would mate! There's no doubt that you have some very dedicated fans and your live crowds go insane! What's some of the craziest things you've seen talking place in the crowd whilst performing?
Billy Graziadei: Ask around about the Shit story from our tour with Slayer in Australia! Too long to go into it here…that had to be the craziest!
Hardrock Haven: [Laughs] I actually do remember that story well [laughs]! Whether it's getting nude, jumping on stage, or lighting yourself on fire, after all these years does it still amaze you to see the lengths some fans will go to, to get your attention whilst performing?
Billy Graziadei: They all rock but the Australian Shit story tops them all!
Hardrock Haven: What's the strangest thing you guys have ever been asked to sign?
Billy Graziadei: [Laughs] I think it was my fork that a fan took from my table when I was done eating, it was in Brazil. We were so fucking surprised that we hung out with him for a while. He came to see us on the last Brazilian tour and we all laughed our guts off over it!
Hardrock Haven: [Laughs] That's pretty insane man! Having seen you live I know how amazing and energetic your live show is! These days do you do anything specific to warm up and prepare or do you much prefer to hit the stage running on pure adrenaline?
Billy Graziadei: The normal warm up exercises… vocals, guitar and stretch and get my blood pumping!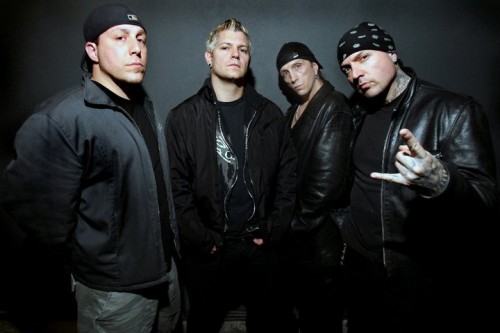 Hardrock Haven: As everyone would be well aware now Scott Roberts is the newest member to Biohazard. When Evan left and you held auditions was there anyone that we would have known that applied or were they all relatively new comers to the scene?
Billy Graziadei: There were some people from some bigger bands that wanted to join us and there were also a lot of people I expect to hear more from in the future whose talent was pretty obvious!
Hardrock Haven: Mate, we've hit the part of the interview where our readers get to find out more about the real you and the band… what was the first concert you attended and how much of an impact did that have on you musically?
Billy Graziadei: Damn… that would probably be when I was five or six, I saw my Uncle play in his band, there were like a few thousand people there, I remember being blown away and thinking to myself… that's what I wanna do! When I got into punk rock and hardcore, it was all over…it was more about the emotion, feeling and message…
Hardrock Haven: Who have you been surprised to learn is a fan of your work?
Billy Graziadei: Recently, I met the UFC fighter Dan Hardy; we hung out at one of our shows and after. Good times. Looking forward to training with him one day!
Hardrock Haven: What's been the craziest rumor you've heard about yourself and or the band over the years?
Billy Graziadei: There was a rumor that we broke into a record executive's car to leave our demo on her front car seat…wait…that was true!
Hardrock Haven: [Laughs] And what do you think is probably one of the craziest things you've ever actually done that wasn't smeared as a rumor?
Billy Graziadei: You'll have to read my book for that!
Hardrock Haven: Biohazard have certainly had a great run, lasting in an industry that see so many artists come and go, if they're lucky they last two to three years these days, why do you think you guys have been able to defy the odds and last in an industry that chews up and spits our bands?
Billy Graziadei: We're from Brooklyn….why else [laughs]
Hardrock Haven: In this industry you're constantly learning whether it's in the studio, on tour or the all important business side of things! What do you feel has been one of the most important lessons you've learned to date?
Billy Graziadei: When you're tired, keep working…you can always sleep another time! All the so-called "secrets of success" will not work unless you do…get off yo ass and do something with your talent!!
Hardrock Haven: Billy, I want to thank you again for your time, it's been a true pleasure, I hope you have a blast back here in Australia! Do you have any last words for our readers?
Reborn in Defiance is out now!
Don't Miss Biohazard @ This year's Soundwave Festival and kick ass Side-shows wtih Hatebreed and Cro-Mags.