Great White vs. Jack Russell
by Derric Miller
Staff Writer —
Great White vs. Jack Russell — A Lesson in Character Assassination from The Guys Who Wrote "The Angel Song"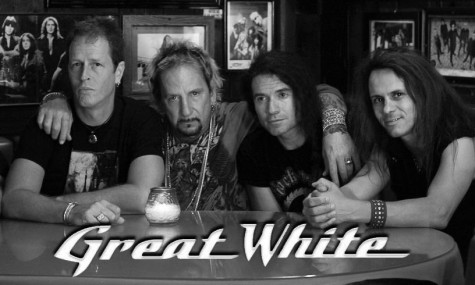 By now, you are most likely aware that former Great White singer Jack Russell has completed a lineup for his version of Great White and is going on tour, competing with the other band who replaced his vocal presence with the talented former XYZ singer and all around good guy Terry Ilous. That aside, if you believe that Ilous was on board with these clearly vindictive, petty, off-color, hyperbolic and immature comments from the band regarding Russell … you are probably wrong. For instance (http://greatwhiterocks.com/):
• In 2010 Jack's physical condition deteriorated to the point that he routinely fell on and off stage, forgot lyrics and we had to cancel shows due to his inability to perform.
• His drug abuse was so bad that his body began to shut down and ultimately resulted in colostomy surgery from a perforated bowel (he nearly died during this procedure). The colostomy surgery saved his life, but vanquished him with a colostomy bag for a year.
• Jack was first slated to return to GREAT WHITE this past summer. Unfortunately, his frail body and his drug abuse prohibited this event.
• Time and again, Jack Russell has let down his band and fans. His addictions have ruined his life the past eight years.
Let's dissect what the band is saying. He "routinely" fell on and off the stage. He was "vanquished" to spend a year with a colostomy bag; so Russell was shunned and defeated, instead of recuperating post-surgery? He is a waif, a frail body? He cares nothing for his friends, for his band, for his fans … only his overwhelming and all-consuming addictions?
Doesn't "Jack abuses drugs" explain everything? Did these gents need to sling karmic shit his way, talk so intimately about his perforated bowels and colostomy bag? Do the fans of the music care to even know that Russell had to endure this level of invasive surgery to try to get back on the road? And if so, knowing what we shouldn't know but do anyway … doesn't this prove beyond a shadow of a doubt that Russell has overcome a universe of negativity and doubt and addiction and pain to get himself back on the road again … for his fans?
Comments regarding Russell like, "And we'd like him to come back when he's 150 percent ready, if you follow my line of thinking," are more self-explanatory than guitarist Mark Kendall knows. Yeah, Kendall, we get it — no human is ever at 150 percent ready. Humans tend to top out around 100 percent ready. You don't want him back … ever. But did you see the NAMM performance? Jack IS back: http://legacy.roadrunnerrecords.com/blabbermouth.net/news.aspx?mode=Article&newsitemID=169252.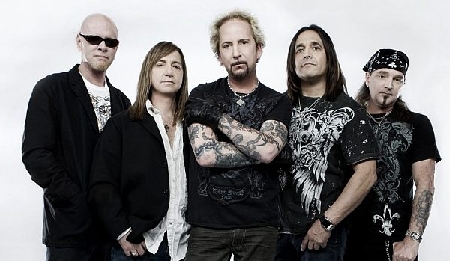 So why didn't they want him back? Well, Russell admittedly cost the band an unspecified amount of money. He did it because he was a drug addict. If your livelihood depends on a drug addict, it's probably not very lively. But in a recent Metal Sludge interview (www.metalsludge.tv), it's clear Russell is back on track, saying all the right things, which means accepting blame for his addictions and how it negatively impacted Great White. He is not pointing fingers, delving into their personal lives, and says time and time again he wishes them the best of luck.
It's completely insane to believe the average fan can read the recent press release by Great White — one that vomited steaming piles of conflicting ideas like "His health and well being are the only things that matters," but that were precursored by taunting messages about colostomy bag vanquishing — and talk yourself into the idea that "these guys really do care."
They don't … except maybe Ilous.
It's money. Everything is always about money. If Great White was smart, they would have first privately informed Russell that they simply don't trust him anymore and they are better off with Ilous. They would have thanked him and not listened to any argument he made to rejoin the band because he let them down so many times … it turns into a battle between "words" and "deeds," and we all know what matters in the end. Russell killed their trust, and he accepts blame. He CAN'T blame them.
But to so coldly betray 30 years of musical brotherhood, of millions of albums in sales, to self-immolate whatever Classic/Hard Rock legacy Great White would leave behind … isn't all that great.
A Pyrrhic victory is still a loss in the end.
So maybe the sharks in Great White, before going public again with their frightened and maddeningly visceral attacks, should turn on "The Angel Song" and listen to the words, "Fallen angel, ripped and bruised … think on better days." There's a healthier and ultimately far more effective and human way to handle this breakup than trying to kill Russell in the court of public opinion. The pretense they made public is to "Hope and pray that Jack gets healthy," yet they are actually conveying the opposite in everything they do.