by Derric Miller
Managing Editor –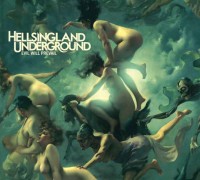 "Everybody seemed so depressed, yet nobody sang the blues. Except for this little band … we made the music feel new." While that at first glance appears a grand claim, it just isn't. It's accurate, it's a fact (not an opinion) and it's also quite self-aware for this introspective and innovative band from Sweden, Hellsingland Underground, and their timely release, Evil Will Prevail. They have redefined exactly what "new" music means, and there is not another band on the planet capable of creating this music. "New" enough for you?
On their debut, Madness and Grace, Hellsingland Underground brought you into their realm that is at once bleak, stark, and hopeful. Finding beauty in despair and finding life's affirmation in death (like on "A Short Time in the Sun") is that umbilical dichotomy between hope and hopelessness. They have expanded on this idea with a seemingly dark theme that is also uplifting and celebratory.
For instance, "Singing While the World Dies" is the opening track. You'll hear a clean, acoustic composition at the onset, with Mats Olsson and Peter Henriksson playing off each other on guitars while Charlie Granberg, a true poet and singer, tells this tale with an earthy, smooth and casual delivery that is melodic and conversational. Lyrically, the band calls us all to "Keep on singin' through the hard times. Keep on singin' while the world dies." It's hard to laugh while crying, but sometimes it's the only game in town, and Hellsingland Underground captures that sentiment completely.
The title track "Evil Will Prevail" is possibly the biggest draw on the album, simply because it seems impossible to write a folky, upbeat, danceable track about Evil destroying the world … and yet they do it. The hyper-melodic chorus of "If there's a God in the heavens above, He better come out and show His face. Because idiots rule, stupidity reigns, no matter what anyone's trying to say, Evil will prevail," is just catchy as … Hell. If you are not a person akin to deciphering lyrics, it doesn't matter, because you'll pick up a jug of whiskey and dance around like a fool just hearing the expert songwriting and delivery, but you can't ignore the ominous albeit somehow upbeat ending of "Evil will prevail … the good ones, always fail."
Hellsingland Underground takes you into a dream world on "Black Clouds on the Horizon." It's Pink Floyd-ish, kind of, maybe even like The Doors back in the LSD days. It's mesmerizing the way the vocal melodies ride step-by-step with the organ during the chorus, which as you should be able to guess by now is foreboding and perfect. Drummer Patrik Jansson shines on this artfully crafted song, showing a deft, groovy touch.
But it can't be all doom and dance-y gloom on Evil Will Prevail, and that's where you run into "You Shine the Dark Away." Anyone with a significant other (that they actually love) or a child can feel this one haunt somewhere under the sternum. While bitingly sarcastic with lines like "And if I had a heart, I would want it to be like yours," Hellsingland Underground is once again pointing out the Yin and Yang of life … that with the impending darkness there's also an omnipresent light, if you just remain human enough to look for it and embrace it.
Not a Queensryche cover, "I Just Don't Believe in Love" is a story of not remaining human enough to embrace that aforementioned light … or just being beaten down by so many destructive and parasitic relationships dying alone is a better way to go. You've probably felt this way at some time, and if bad relationships are your expertise, you'll glom onto lyrics like "They only waited long enough to leave, to make sure they'd make me cry" or the happily depressing refrain of "I'll get high on my own, gonna die on my own."
The last song, "They All Grew Old While I Grew Young" is a haunting, slow acoustic composition that is looking back over life and knowing the band, over the actual album they just created. Art is life, life is art, all that jazz. You can't hear words like "I could empty all my pockets now since they contain no secrets anymore … I have spilled my last drop of blood," and not tie those words to both. Being authentic and true to their music, it all ends with "And so my journey begins." So with Hellsingland Underground, no matter how dark it all becomes, there is never a fat lady to sing, unless you let her.
Like most artistic, groundbreaking and innovative bands today, Hellsingland Underground may be dismissed or misunderstood because of their obvious talent, and odds are they won't reach the global heights they deserve. But obstacles aside, Hellsingland Underground does make the music feel new, which is more than you can say for damn near every other band in the world making music today.
Genre: Southern/Folk/Rock
Band:
Charlie Granberg – Lead Vocals & Harmonica
Mats Olsson – Guitar & Backing Vocals
Peter Henriksson – Guitar & Backing Vocals
Martin Karlsson – Bass
Henning Winnberg – Piano & Organ
Patrik Jansson – Drums & Percussion
Track List:
01. SINGING WHILE THE WORLD DIES
02. THE LOST RIVER BAND
03. EVIL WILL PREVAIL
04. BLACK CLOUDS ON THE HORIZON
05. YOU SHINE THE DARK AWAY
06. KING OF NOTHING
07. IN THE EVENING
08. MIDSUMMER'S WREATH MELTDOWN
09. I JUST DON'T BELIEVE IN LOVE
10. THEY ALL GREW OLD WHILE I GREW YOUNG
Label: Killed by Records
Web: www.hellsinglandunderground.com
Hardrock Haven rating: 9.1/10
by Derric Miller
- Managing Editor –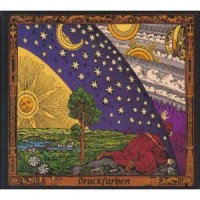 Airy, atmospheric, weird, artful … any and all of those terms apply to the new music being created by a Canadian band with a German name — Druckfarben. Their new album is at once confusing and accessible, which tend not to lay in the same bed together. The best known player in the band is Phil Naro, who you know from Talas and Tango Down and D-Drive, to name a few. The artful part is that Naro is certainly NOT the aural focal point of the band; no, that's the music, the musicianship, the compositions, and is proven by the instrumentals on the release. It all starts with an instrumental, in fact …
Leading the fray is "ELPO," a keyboard heavy, rat-a-tat-tat galloping unserious song. It's almost … goofy, if you can use that term in a complimentary manner. In fact, maybe the name is a shout out to both ELO and ALPO. Probably not, though. The musicianship is immense, from the off time rhythms to the manically precise bass playing.
Naro joins in the fun on "Influenza," and as always, his voice is a pleasure. While you might think a more thick, guttural voice would fit this type of music, Naro's crooning actually flows and becomes part of the music instead of standing apart and on its own. It's also impossible not to compare Druckfarben with Rush, especially on songs like this, with complicated, thought provoking lyrics.
There's a good chance no band has ever recorded a song called "Smaller Wooden Frog." That's the beauty of an instrumental — you can basically write one and name it whatever the hell you want, because it can mean anything and everything to the composer. In this case, it means "Smaller Wooden Frog." But actually, the song is only an instrumental for the opening three minutes, and then Naro comes in on the last two minutes to whoa-oh you a bit. Strange times …
"Dead Play Awake" is one of the … well you can't say "straight ahead" … more memorable tracks, partially because Naro is joined by another voice almost as a dueling duet, and the other singer has a more whiskey-soaked delivery, sort of like if you took a cheese grater to Ozzy's vocals chords and made them less flexible and more gritty. One component to every song you are going to be blown away by is Peter Murray's bass playing. Every member is great at their role, but how often do you hear an album and hone in on the bass playing? Almost never? You will here …
One time they slow things down is on "Seems So Real." Most of the songs seem to have a mid-tempo rhythm to them, but this one at least begins at a slower clip and does its best not to slowly race back to a more familiar pacing. It's tough to say Naro is underrated as a singer, because he is fairly well-known and owns a hefty resume, but more people need to be listening to him regardless. He shines, espcially on the higher notes, on "Seems So Real," and also delivers his vocals with honesty.
There's just a lot of facets to digest with Druckfarben. It is not an easy, laid back listen, although at times it is. Sure, that's contradictory, but it's also the truth. If you want to get into the meat of the matter, it's an album you have to listen to with a headset/earbuds. It's not often you can listen to a Prog Rock band and think "Well, don't these pompous guys take themselves seriously." Druckfarben doesn't, at least, their music doesn't convey that, because while by design their music is complicated, it's also fun. You can hear it when they play it — these guys are not showing off, they are enjoying making music. Hell, if "Smaller Wooden Frog" doesn't mirror that sentiment, you are beyond convincing.
Genre: Prog Rock
Band:
Phil Naro – Vocal, Acoustic Guitar
Ed Bernard – Guitars, Violin, Vocals
Troy Feener – Drums
Peter Murray – Bass, Vocals
William Hare – Keys, Vocals
Online: www.druckfarben.ca
Track list:
1. ELPO
2. Influenza
3. Smaller Wooden Frog
4. Dead Play Awake
5. Walk Away
6. Seems So Real
7. Nat Nayah
8. Sons Of Anakim
9. Nonchalant
Hardrock Haven rating: 7.6/10
by Derric Miller
- Managing Editor –
Guitarist Rich Antonelli checked in with Hardrock Haven to talk about his prior "hair metal days" in bands like $kyhigh; his current role as Richie Sambora in the Bon Jovi tribute band named Bon Jersey; his writing gig at rockerdad.org;  his upcoming solo instrumental that is an album with a purpose — to help fight Crohn's Disease; his personal and familial connections to that cause; and a whole lot more.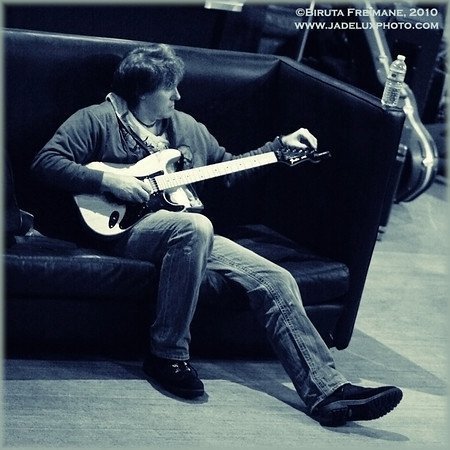 Antonelli is a good musician with a great reason for making music. To learn more about who he is and to support him, head to http://www.pledgemusic.com/projects/richantonelli and find him online also at http://www.richardantonelli.com.
by Joe Mis
- Columnist –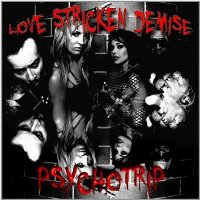 From out of Dallas comes the hard rocking quartet that calls itself Love Stricken Demise, and they've just released their first EP, a four track disc called Pyschotrip. Although the band may be unfamiliar, some of the members may not be, particularly if you are a fan of American Idol.
Founded in mid-2011 by guitarist (and actor) Billy Blair and drummer Rico, Love Stricken Demise went looking for a voice and quickly convinced American Idol finalist Nikki McKibbin to front the band. They soon added bassist / guitarist (and celebrity hairdresser) Holly Wood and the lineup was complete. After a few live gigs they hit the studio to record a single, "Celebrity High," and then their EP. Psychotrip was produced by Grammy award winner Sterling Winfield (Hellyeah, Damage Plan, Pantera), and the veteran's touch is obvious – allowing LSD to deliver a very polished and consistent sound.
The EP opens with the punchy glam rocker and title track "Psychotrip." This track gives McKibbin a chance to cut loose vocally while showcasing the solid rhythm skills of Rico and Wood and slick riffing from Blair. "Celebrity High" is a somewhat crude and gritty song that speaks to McKibbin's battles with personal issues and drugs, and a celebration of her successful rehab. This track is very drum-driven, but it features a great guitar solo by Blair. "This Life" is a pounding blues rocker with a great bass and drum groove. McKibbin's raspy voice is ideal for this track, but the song is a bit drawn out. "Love and Hate" is a more metal track with some solid vocals and great guitar work, and it closes out the EP on a high.
Overall Psychotrip is a decent debut. It allows Love Stricken Demise to present themselves in a variety of styles and moods while showcasing the overall talents of each member. No matter the mood, the music is intense and powerful – no top 40 / AOR material here. While not perfect, LSD has potential. A bit more seasoning as songwiters will only serve to highlight their raw talents. If the band manages to stay focused on their musical careers rather than the quirky jobs or situations outside of music they should be able to carry this momentum into their first full length release.
If you like gritty, ballsy hard rock, then LSD may be the band for you!
Genre: Hard Rock
Band:
Nikki McKibbin (vocals)
Billy Blair (guitars, backing vocals)
Holly Wood (bass, backing vocals)
Rico (drums)
Track Listing:
1. Psychotrip
2. Celebrity High
3. This Life
4. Love And Hate
Label: Down Boys Records
Website: http://www.reverbnation.com/lovestrickendemise
http://www.facebook.com/Lovestrickendemise
Hardrock Haven rating: 7/10
by Justin Gaines
- Senior Columnist –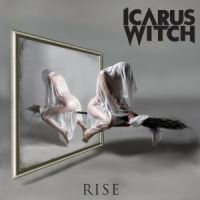 It's only been two years since the last album from Pennsylvania-based traditional metal outfit Icarus Witch, but a lot has changed. Of the lineup that played on 2010's Draw Down the Moon, only founding bassist Jason Myers and guitarist Quinn Lukas remain. They're now joined by guitarist Dave Watson, drummer Tom Wierzbicky and vocalist Christopher Shaner. The new blood (and a slick new logo) is in keeping with the music on Rise, which marks something of a new direction for the band.
Rise is Icarus Witch's fourth full-length album, and if nothing else it was bound to have a different vibe due to the absence of long-time singer Matthew Bizilla, whose unique voice was a key part of the early Icarus Witch formula. Newcomer Christopher Shaner quickly proves to be a more than adequate replacement, with a voice that's notably smoother, but no less powerful. Musically, there has been a major shift in the band's sound. Icarus Witch has always played a fairly melodic style of traditional heavy metal, but on Rise the melodic hard rock elements take a much larger role. It's like replacing the Maiden and Priest influence with Rainbow, Scorpions and (very) early Def Leppard. There's also a more modern rock vibe, especially in the production. They didn't become Emo Witch or anything, but songs like "(We Are) the New Revolution" and "Tragedy" totally have the potential to win over with Black Tide/Blessed by a Broken Heart fans.
For the most part, this new direction for Icarus Witch pays off. They've changed the formula, but they did so in a way that shouldn't alienate their existing fans. Songs like "Break the Cycle," "In the Dark" and the title track wouldn't have been out of place on Songs for the Lost for example, and "Pray" is definitely an old school Icarus Witch number. Rise is still traditionally-minded metal, and it's still done very well, with fantastic melodies, killer guitar work, captivating rhythms and strong, steady vocals. Icarus Witch just has more hard rock appeal this time around, and if that brings them some new fans, you can't say they didn't work hard for it.
If you've been an Icarus Witch fan from the beginning, Rise may come as something of a shock. Give it a chance though, and it should prove to be a pleasant one. Beyond those who would normally check out an Icarus Witch album, Rise ought to appeal to most fans of melodic rock and heavy metal. Fans of the European melodic rock/metal hybrid bands like Jaded Heart, Shakra and Pretty Maids in particular should give this one a try. And if you get the chance, be sure to try and catch Icarus Witch on the road this summer with Widow and White Wizzard. You know that's going to rock!
Genre: Melodic Rock, Heavy Metal
Band:
Jason Myers (b) (k)
Quinn Lukas (g)
Christopher Shaner (v)
Tom Wierzbicky (d)
Dave Watson (g)
Track Listing:
1. The End
2. (We Are) The New Revolution
3. Rise
4. Asylum Harbor
5. Coming of the Storm
6. Tragedy
7. Say When
8. Break the Cycle
9. Nothing is Forever
10. Pray
11. In the Dark
12. Last Call for Living
Label: Cleopatra
Website: www.icaruswitch.com
Hardrock Haven rating: 8.75/10
by Derric Miller
- Managing Editor –
Reverence guitarist Bryan Holland checked in with Hardrock Haven to discuss his new band and their debut release When Darkness Calls; how the band got together; his experience running an indy label Razar Ice Records; how the band uses social media to get the word out; his time in Tokyo Blade; and a whole lot more.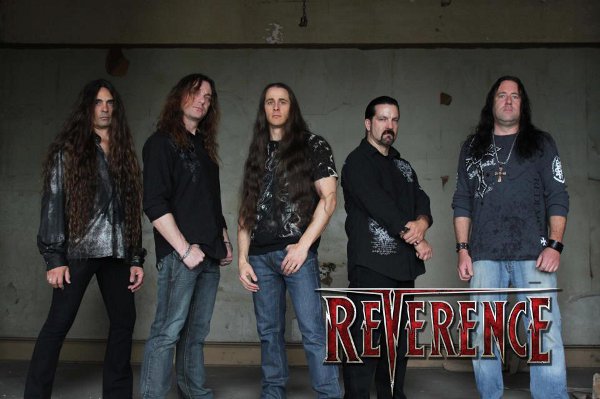 If you haven't heard When Darkness Calls yet, you are doing yourself a disservice. It's one of the best Power Metal albums of the year and features some of the best guitar and vocals you've heard in a long, long time. Tune in now to get to know Holland and Reverence, and pick up When Darkness Calls immediately.

by Trevor Portz
Staff Writer –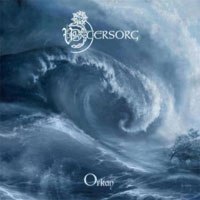 After a four-year wait between Solens Rötter and Jordpuls, the members of Vintersorg—Andreas Hedlund and Mattias Marklund—have returned to a regular, annual album release schedule. Orkan, Swedish for "hurricane," picks up where its predecessor left off, and though still well done, it would appear quantity has won out over quality in the Vintersorg camp.
For a new listener, perhaps Orkan could be seen as a stellar piece of extreme metal art. Perhaps some long-time fans will even see it that way. But ultimately, what this album lacks is personality. Each of Vintersorg's previous albums contained a uniqueness that set it apart from the others, yet also fit perfectly into the Vintersorg tapestry. Whether it was the uber-prog-influenced Visions from the Spiral Generator, or the folk-tinged Ödemarkens Son, one never knew exactly what to expect with each album, yet was assured it would be epic, melodic, complicated and memorable. Herein lies Orkan's problem—the ingredients are all there, from the layered instrumentation to the alternating harsh and clean vocals, but there's nothing to differentiate it from previous Vintersorg albums. It almost feels like a paint-by-numbers record—the type of album generally reserved for pop stars and contractual obligations.
What also helps to keep this album identity-free is the melding of all projects that Mr. V is involved in. Vintersorg, Cronian, Waterclime, Fission and Borknagar slowly seem to be turning into the same thing. The lines between the projects blur more with each release, bringing into question if there's even a reason to give them different names. Additionally, with so many projects going on concurrently, it seems the songwriting is beginning to suffer. This isn't to say that Mr. V is out of riffs, or that his best writing days are behind him, but perhaps it's time to focus on just one project. Or maybe it's time to take a break and instead work on something totally different, such as the sorely missed folk metal of Otyg.
So while Orkan is a well-executed album by one of metal's most talented duos, it doesn't boast a unique identity, something previous Vintersorg (and related albums) have displayed. There really aren't any standout tracks, but there aren't any awful tracks either. Everything is very middle-of-the road.
But hey, what band hasn't had an album like that?
Genre: Prog, Black, Folk Metal
Band:
Andreas Hedlund (vocal, guitars, keys, programming, etc)
Mattias Marklund (guitar)
Track Listing:
1. Istid
2. Ur Stjärnstoft Är Vi Komna
3. Polarnatten
4. Myren
5. Orkan
6. Havets Nåd
7. Norrskenssyner
8. Urvädersfången
Label: Napalm Records
Website: www.facebook.com/vintersorg
Hardrock Haven rating: 6/10
by Derric Miller
Managing Editor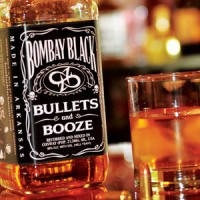 "She's cocaine pleasure but she's all pain." For most of society–at least the ones self-aware enough to understand the soul-sapping dynamics of "relationships"–that one simple lyric culminates in an eerie yet apropos examination of dating. If that sort of polysyllabic deconstruction of musical poetry isn't doing it for you, try this one on–Dating really sucks. Really. It sucks. Bad. It's twice the pain of pleasure, and twice the embarrassment of honor. And that's the reason why we need to bow at the altar of Bombay Black every single damn time they write a song; no band in the universe can flesh out our hatred of both being alone and yet navigating with the instinctual drive to find someone to "complete us." In fact, maybe the only complete thing in life is mixing bullets with booze … see, another reason why Bombay Black is too smart for their own damn good.
To start with, just being crafty means nothing. You need a vocalist who can sing with both snark and melody at the same time. Oh yeah, Erik Johnson is an unsung hero of vocalists, and he's even better LIVE in concert. You need to be backed by a rhythm section that can make you pump to the sexual beat. So steps in bassist Ty Sims and bludgeoning drummer Rob McCauley. These guys are mountainous in their volume, power and precision. You also need a guitarist who pisses off all the guitar heroes in the crowd, and guess what? New guitarist Justin Velte will make you jealous and proud all at the same time. This is Bombay Black … and they are better than you.
In the end, though, it's all about the songs. Bullets and Booze lifts off with "Queen of Denial." You get some insight into McCauley's sheer rabidity but also the deftness of Velte, as his licks bring a near Middle-Eastern or Egyptian vibe to them. What's the best part of any Bombay Black song, though? It's the huge, harmonious chorus, 100 percent of the time, wrapped around lyrics that you can't write. "It's hard times trying to walk a straight line and I know she's never gonna do it for me!" The sing-along factor is immeasurable. You have to hear it to truly hear it.
There seems to be a flowing narrative song to song, and that's "cheap sex is better than love." And thus steps in "All the Same in the Dark." The rhythmic grind, the sheer sexuality, the dripping testosterone is nearly indescrible, except it just was. (That's called naming the frame.) When Johnson sings in pure earnest sexuality, "Cuz I'm not so psycho that I need your name," you can't help believe that THEY believe everything they write. You wanna party with these guys, in other words …
Not to veer too far off the sub-concept of Bullets and Booze, you land on "No Room for Emotion." That best part about this song is that you get a mixup of composition; it's not quite a verse-verse-chorus song. They mix it up somewhat, but in the end, it's just another rut anthem. Really, if you thought Billy Squire wrote songs worthy of rutness, he lost his crown when Bombay Black wrote, "Get it in, get it on, get if off and get gone!" Perchance they forgot every kiss begins with K.
The title track is poetically the most harmless song on the release. There's a tinge of the forlorn, the bereft, the whole "I miss you and want you vibe." It's got a bit of Whitesnake sexual squirm to it, musically, like someone is going to have sex merely because this song is playing. The lyrics of "All the bullets and all of the booze don't begin to equal you," is about as exposed as Bombay Black will become. So embrace it. It's not romantic, of course, but it's at least … positive?
Look, Bombay Black is one of the best American Hard Rock bands of the past decade. It's not Modern Rock, it's not Classic Rock, it's not Hair Metal, but it's all of that simultaneously. You can't paint them into a corner (cuz they'd shoot their way out) but don't you dare dismiss them. This is what American Hard Rock sounds like today–you start with Bombay Black, and you work your way down. Period.
Track listing:
1. Queen of Denial
2. Rock N Roll Pain Train
3. Helluva Time
4. All the Same in the Dark
5. Bad Boy
6. Honey Lemon Kisses
7. No Room for Emotion
8. Let Me Be
9. Love Like This
10. Dragon Tattoo
11. Bullets and Booze
12. Take Another Picture
13. The One You Love
14. That's the Way It Is
15. One Single Drop
Online: http://www.bombayblackmusic.com/fr_home.cfm
Genre: Hard Rock/Metal
Label: Triage Music Firm
Hardrock Haven rating: 9/10
by Derric Miller
Managing Editor –
Bombay Black's Ty, Erik and Justin checked in with Hardrock Haven to talk about their brand new studio release, Bullets and Booze; if they got back to basics on the new album; specific tracks like "It's All the Same in the Dark," "Bad Boy," "No Room for Emotion" and the title track; what to expect from their upcoming CD release party; future tour plans; and a whole lot more.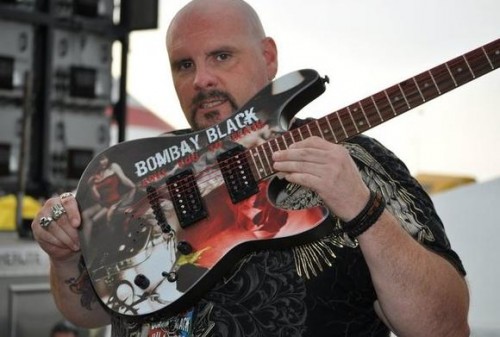 Bombay Black is one of the best live hard rock acts you'll ever see, and their studio albums just keep getting better, release after release. Tune in now to catch up with everything Bombay Black, and pick up Bullets and Booze immediately.
Online: www.bombayblackmusic.com
by Derric Miller
Staff Writer –
All Too Human checked in with Hardrock Haven to talk about their brand new studio release Juggernaut; how the band has evolved since their last release Entropy 10 years ago; how new singer Gordon Tittsworth (Images of Eden, Dread the Forsaken) joined the band; specific tracks like "Juggernaut" and "Cut Me;" upcoming tour plans; and a whole lot more.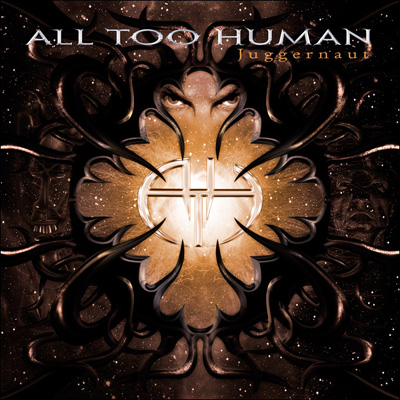 This is one of the surprise releases of the year and it's a mix of modern metal with intricate Progressive elements. It's also heavy as hell! Tune in now to get to know what should be one of your new favorite bands, and pick up Juggernaut today!
Online: www.alltoohuman.net
by Hardrock Haven
Staff Writer –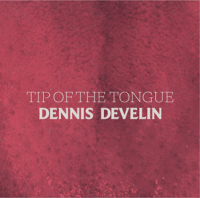 There's some music in life that is custom made for romance, for love, for candlelight interludes and Harlequin fairy tales. And then there's the music made by Dennis Develin, a flat out love-hating tat-covered ass kickin' SOB who just happens to sound like he has Lemmy's blood in his veins. On his new album Tip of the Tongue, Develin brings you into his world of violent love, men who are so browbeaten they can't "perform," sheer anger at the world around you … and of course an ode to all of the beautiful harlots of the '80s. Yes, it's as good as it sounds …
"All You Got" kicks things off, a nice little tale about one-night stands and giving women nicknames like "Head Queen." If any of his music is taken from his actual life, Gene Simmons will be jealous. The music is as sleazy as the story, a grinding, pumping anthem with Develin's sneering gritty vocals singing "Give me all you got, cuz it's been itching, down her kitchen, all night!" As the song comes to a close, Develin mocks women's incessant need for marriage after fornication. It's really honest and cutting—he isn't wrong.
The next track continues the ravenous sexuality, "Backseat Fighter." Basically, it's a song about lovely lass named Gina (pronounced Ji-na) and that tells you about as much as you need to know. "She fits like a glove, she's one of a kind, she lives for the night …" You can hear the idiot experts on shows like American Idol saying "you know who you are as an artist; be true to yourself." Well, if that's the key component to artistry, Develin has every other artist in the world beat.
"Can't Die Fast Enough" is heavy … duty. It's all carnal pumping and the riffs from Jonas Roxx cut to the chase. "I got a gun, I got a knife. A rope and a noose and an alibi … you can't die fast enough." Yeah … perchance all of this tainted love is creating "anger issues." If you are pissed at the world, turn this up to 11, thrash around, scream your head off, and use it as a cathartic way to stay out of jail. It's truly vicious … and awesome.
If you thought a song like "Never Let You Go" would be a step back from the aggression, especially based on its mid-tempo pacing and melodic guitar leads, you'd just be wrong. Develin takes the edge off his voice and opens with lines like, "I have waited all my life for a girl like you," which seems positive. And Develin plays no studio tricks with his vocals; if you catch him playing live it'd sound just like this final cut. It's honest, earnest singing and it matches the song to perfection. Of course, it's Develin, so the happy story ends with "Sometimes I hurt you; that's the name of the game. We will be together … until the end of the days."
But don't fret—it's not ALL dark and gloomy. "Ladies of the Eighties" was first heard on Perris Records compilation Hollywood Hairspray 7. When you hear the opening guitar refrain you'll be thinking "Summertime Girls" or something that poppy, that lighthearted and the song is all of those things. It's really a nostalgia track, an anthem about how it used to be so easy for men and women to copulate without all the aftershocks. "I miss the fire; today, there's no desire! I miss the ladies of the eighties!" Develin has a hell of a sense of humor too, especially on lyrics like, "Today we got the Internet, and we're only touching ourselves!" This final track is the bonus cut, and Develin did well by placing it on the release, if only to offset the visceral messages heard before it. While it veers far off course from tracks like "Can't Die Fast Enough," it's believable … because it's about sex, after all.
Tip of the Tongue is not a carefree, summertime driving album. This is what you listen to when you walk in on your lover cheating on you … when you find out your child isn't really your child … when you are in the middle of a relationship so toxic you just want the lights to go out … and finally, when you are at a kick ass rock 'n roll show surrounded by beautiful, overly-hairsprayed women. The great thing about Develin's music is that it is so authentic—you know it's him as soon as you hear the music. "Different" doesn't always equate to "better," but in this case, it surely does …
Track listing:
1. All You Got
2. Backseat Fighter
3. Afraid
4. Can't Die Fast Enough
5. 2805
6. MF Man
7. Pussy As a Friend
8. Never Let You Go
9. Birds of Fire
10. Ladies of the Eighties
Genre: Hard Rock/Metal
Label: Perris Records
Online: www.develin.dk
Hardrock Haven Rating: 8.1/10
by Nikiforos Skoumas
Staff Writer –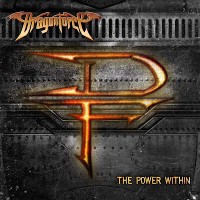 It took them a few good years but they are finally back! Dragonforce the British-French extreme power metal group shook the rock and mainstream world on numerous occasions during the previous decade; from 2003 to 2008 Dragonforce put out four genre-defining albums (statement holds no exaggeration) the last of which hit the Billboard top-100 at position 18! When was the last time a Euro-power band entered the US top 200, one can not say, yet as the members themselves are quick to point out, Dragonforce play extreme power metal rather than simply power metal.
Ever-present melodic guitar lines, complicated guitar/keyboard harmonies, outrageously technical power metal rhythm section plus traditional vibrato-based vocals are defining elements of the Dragonforce musical mix.
Dragonforce have been through a good number of line-up changes, but always retained a very high musical/technical standard- still- the loss of lead singer ZP Theart delivered a significant blow to the band, if one is to judge by the time-gap intervening between the previous album and The Power Within. The established line up of founding guitar-duo Herman Li and Sam Totman, bassist Frederic Leclercq keyboardist Vladim Pruzhanov and drummer Dave Mackintosh are joined by new vocalist Marc Hudson.
Obscenely fast tempos once again lay the foreground for a barrage of guitar arpeggios, and vicious riffs; balancing the equation are the melodic vocal lines, which remain attached to clearly defined verses, choruses and main bodies. In addition the keyboards, though remaining substantially in the background, reinforce definition within each song – changes in key signify the move from a song's main body to a verse, or from a verse to a chorus. So rest assured you will not get lost in the 'firestrom' of instrumental technique and musical cosmetics. That is not to say however that The Power Within will prove an easily digestible musical package to begin with.
Unless you have been listening to Dragonforce's previous album on a daily basis over the past four years you will have to play The Power Within over and over before you are able to identify/recall which melody or solo comes from which song. And really there would be no point for anything larger than a 10-track album as each song is an overload of technique and speed at its own right, making it rather easy for one to get lost within its structures unless paying their full attention.
Overall The Power Within is a rather predictable yet 100% authentic Dragonforce album. If you enjoyed previous Dragon-releases or consider yourselves a long-term admirer of their output, you can not possibly be let down by their fifth album.
Genre: Extreme Power Metal
Line Up:
Marc Hudson – lead vocals
Herman Li – guitars
Sam Totman – guitars
Vadim Pruzhanov – keyboards
Dave Mackintosh – drums
Frédéric Leclercq – bass
Track List:
1. Holding On
2. Fallen World
3. Cry Thunder
4. Give Me the Night
5. Wings of Liberty
6. Seasons
7. Heart of the Storm
8. Die By the Sword
9. Last Man Stands
10. Seasons (Acoustic Version)
Band website: http://www.dragonforce.com/
Hardrock Haven rating: 8/10
by Mark Allen
Staff Writer –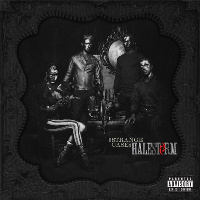 Like a rock 'n' roll praying mantis, Lzzy Hale seems like the kind of gal that will slam you to the floor, mess you up in the roughest, most erotic way imaginable, and then rip your head off your shoulders when she is done. And as you are bleeding out from your torn neck stump, with your final gasp you would say thank you.
Halestorm's major label debut came loaded with venomous sex appeal wrapped in powerhouse drums, beefy power chords, and catchy melodies. Well, Halestorm stared the dreaded sophomore slump dead in the eye and it was the sophomore slump that blinked first and went slinking away in tucked-tail defeat. This new album ups the ante on f*ck you attitude while simultaneously cementing Lzzy's status as the new queen of hard rock. This girl has a serious set of lungs on her, capable of reaching jaw-dropping notes one moment and dropping into a sultry snarl the next. She is not just one of the best female vocalists the genre has ever seen, she is one of the best vocalists the genre has ever seen, period.
While Lzzy may be the centerpiece, she is ably backed by a group of guys equipped with serious chops. Halestorm as a whole understand the dynamics of the rock genre, the sort of unbridled recklessness and freewheeling fury that the best bands bring to the party. Call this modern hard rock if you must, but only by virtue of the big budget studio production; bubbling just beneath the surface gloss is just a badass heavy rock album. Halestorm eschew the poppy allure so prevalent in today's hard rock in favor of something saturated in the full-throttle power of '80s metal.
The band's only serious misstep is the ballad block in the middle of the album. After cranking out four kickass rockers, Halestorm slow things down for a ballad…then another ballad…and yet another. It doesn't just drag the momentum down; it slaughters it like a crippled lamb. It is testimony to the band's excellence that they recover from this what-the-hell-were-they-thinking decision, but seriously…what the hell were they thinking? One ballad would be tolerable, but three would be overkill even if spread out over the whole album. Cram them all together and it's damn near disastrous. Besides, Lzzy's persona is badass rocker chick and we want to hear her sing badass rock 'n' roll, not softly croon about romance and whatnot. That's what we have Amy Lee for.
Maybe the band just wanted to get the boring stuff out of the way, because as soon as the ballads are done, they get right back to rocking, delivering three of the album's best tunes. "Daughters of Darkness" is the heaviest, opening with some angry "na-na-na-na-nas" and then proceeding to slam, smash, pummel, and pound your ears with aggression. Subtle, it is not. Awesome, it is. "You Call Me a Bitch Like It's a Bad Thing" could serve as Lzzy's theme song lyrically–"You call me a bitch like it's a bad thing / You call me a freak like that means something / I don't give a shit"—and musically will rock your face off. The album then ends with the rock-ballad "Here's To Us," which pulls off the tough task of sounding tender and nostalgic while using copious amounts of profanity: "Here's to us / Here's to love / All the times that we fucked up / Here's to you / Fill the glass / 'Cause the last few nights have kicked my ass / If they give you hell / tell 'em to go fuck themselves." If that doesn't give you the warm and fuzzies, nothing will.
Actually, warm and fuzzy—not to mention smiling from ear to ear—is what every hard rock aficionado should feel like when they finish listening to this album. It is a distortion-filled delight, a metal-edged masterpiece, a power chord paradise. In other words, this album rocks like a bitch, and yeah, that's a compliment.
Genre: Hard Rock
Band:
Lzzy Hale (vocals)
Arejay Hale (drums)
Josh Smith (bass)
Joe Hottinger (guitars)
Track Listing:
1. Love Bites (And So Do I)
2. Mz. Hyde
3. I Miss the Misery
4. Freak Like Me
5. Beautiful With You
6. In Your Room
7. Break In
8. Rock Show
9. Daughters of Darkness
10. You Call Me a Bitch Like It's a Bad Thing
11. American Boys
12. Here's To Us
Label: Atlantic Records
Hardrock Haven rating: 8.75/10
by Derric Miller
Staff Writer –
Lanfear guitarist Markus Ullrich checked in with Hardrock Haven to discuss their stellar new release This Harmonic Consonance; some specific tracks like "Colours of Chaos" and "By-Product Nation;" how the band has evolved with lead singer Nuno Fernandes as the singer/lyricist; upcoming tour plans including Prog Power US; why German TV/movies/comedians suck; and a whole lot more.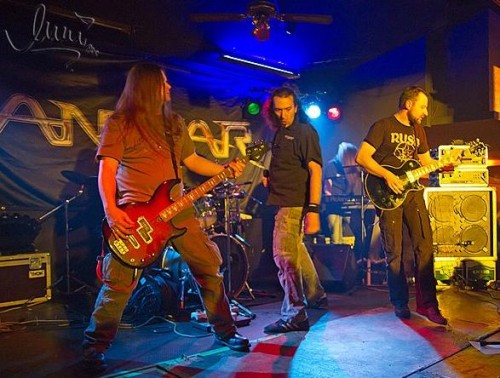 If you haven't heard This Harmonic Consonance yet, you are missing out on one of the best albums of the year. Tune in now to get to know this underrated and talented guitarist, and pick up Lanfear's catalog ASAP.
Online: www.lanfear.eu.
by Derric Miller
Staff Writer –
Ex-Great White lead singer Jack Russell checked in with Hardrock Haven to talk about his new band, Jack Russell's Great White; their current tour High Seas and upcoming America Rocks 2012; his current status on being removed from the band and their announcement of a 30-year anniversary release Elation (with Terry Ilous on lead vocals); a "digging in the vault" query about pre-Shot in the Dark tracks like "Black Lace and Leather" and "Survival;" if a new album is on the way; and a whole lot more.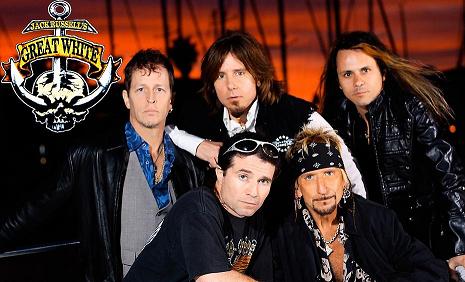 When you look at all of the vocalists to come out of the '80s, there were few — if any — who could compete with Russell. From his "Jack evil" vocal days on songs like "Down on Your Knees" to his flawless crooning on "Save Your Love" to his sheer Rock greatness on "Once Bitten, Twice Shy," it's no contest. Now that Jack is back, make sure you catch the band on the High Seas current tour or this summer on America Rocks 2012.
Online: jacksgreatwhite.com
by Derric Miller
Staff Writer –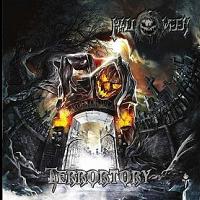 Halloween — and no kids, not the once Kiske-led Helloween — have just released their fifth studio album in their 27 years of existence. Titled Terrortory, the album somehow picks up where they left off with classics like Victims of the Night and Don't Metal With Evil. Hailing from Detroit and obviously topically influenced by the likes of Alice Cooper, Halloween plays a unique amalgam of NWOBHM intertwined with good ol' fashioned American Classic Metal. There's also Doom elements inside the interwoven tapestries of the sonic nightmares they lure you into, making Terrortory one of those albums impossible to say "they sound just like (some freakin' other band)."
How else would you want this album to begin with besides "Traipsing Through the Blood?" Before you get off track and think it's a murderous winter serial killer song, it's actually … an uplifting call to arms, a Marine-like "seize the day" anthem that belies the visceral title. "Why do we never care, until it's way too late? Why do we waste our time; we play with fate." The lyrical content is a query into cowardice, the sin of hesitation, of self-apathy. With the serrated riffing from guitarist Don Gurrier, the machine-gun like unforgiving rhythm section, and vocalist Brian Thomas' foreboding and damning delivery … the guys set the bar unbelievably high with this opener.
The title track "Terrortory" nearly holds up against "Traipsing Through the Blood." The galloping guitar riffs are the most mesmerizing ingredient in this concoction. Although simple, like an AC/DC riff, it's implants itself into your brain tissue and becomes impossible to remove even as you move on to the rest of the story.
The next two tracks alone make this album worth purchase. "Images Quite Horrible" is a nasty, Metal Church-y type composition, breakneck and frothing at the maw. Fans of that type of music will shriek when they hear "Images Quite Horrible." With deft tempo changes and an overabundance of moribund, it's a highlight. But then so is "Her Ghost Comes Out to Play." This is the first time the band dials back the speed if only for a moment, uses foreshadowing to lull you into a false sense of safety, and then pure NWOBHM-type riffs began assaulting you. "Remember when you took a life? You … murderer! Remember how you didn't care … do you … remember?" Akin to a King Diamond tale, this is Halloween at the top of their game. Every single facet of this song works; it's no wonder modern bands like Cauldron eagerly announce Halloween as one of their influences. What was once will be again …
Where Halloween runs into a corpse-filled roadblock, if there is one, is that there's so much music to digest here. Over an hour in length and with 16 songs, after a while, the songs begin running into each. Of course, that isn't the case with "Scare You," another blazing dark fantasy. "I'll never let you go; I'll be there with you, after you're dead. I will scare you!" Please don't send this to an ex on Valentine's Day — you'll find yourself under arrest or in a straightjacket, or both.
"Not One" is one of the slower tracks on Terrortory. It's an acoustic-led dirge at the onset, with Thomas' honest vocals up front and center. He wades between a forthright full voice to an eerie falsetto, not as high as King Diamond but surely just as menacing. Halloween isn't about writing ballads, though, so by two minutes into the song it goes back to that doomy, mid-tempo pace most of the songs stalk you with. Oh, and that's only song eight …
The most unnerving tracks towards the end are "Reinventing Fear" and "Hands Around My Throat." The most oddball one is the sloppy, sort of Misfits takeoff on "Say Your Prayers." The swirling and evocative "Dead On …" is Halloween reminding you to stop thinking they are a one-trick pony. Instead of funereal, it's graceful and sorrow-laden.
Terrortory, whether it finds an appropriate audience or not, deserves a listen. If you are into NWOBHM-influenced horror Heavy Metal, this is the band to check out. While seemingly blunt in its musical approach, you'll be surprised to find the multiple layers beneath the surface of tracks like "Dead On …" and "Her Ghost Comes Out to Play." Keep digging and digging until the flesh grates off your fingers … you are bound to find something worthwhile on Terrortory …
Genre: Horror, Classic Metal
Band:
Brian Thomas/vocals
George Neal/bass
Rob Brug/drums
Don Gurrier/guitars
Track Listing:
1. Traipsing Through The Blood
2. At The Gates
3. Terrortory
4. Images Quite Horrible
5. Her Ghost Comes Out To Play
6. Caught In The Webs
7. Scare You
8. Not One
9. Darkside Inside
10. Re-Inventing Fear
11. I Lie Awake
12. Hands Around My Throat
13. Say Your Prayers
14. Where Is Michael
15. Dead On
16. Into The Afterlife
Label: Pure Steel Records
Online: www.halloweentheband.us
Hardrock Haven rating: 8/10
by Derric Miller
Staff Writer –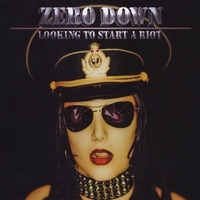 Hailing from what is purportedly one of the Top 10 most miserable cities in America — Seattle, Wash. — the smiling, crazy, energized, fun as hell guys in Zero Down should probably be a larger part of that whole calculation, because when you hear their new studio album Looking to Start a Riot … you will grin like mad. In a good way … not in an insane way. Ahem.
The third studio album from this razor-edged quintet continues their penchant for penning testosterone-fueled Metal anthems, ripping guitar solos, a sense of humor few bands portray, and over-the-top vocals from front man Mark Hawkinson, aka Hawk.
While obesely heavy — the music! — Zero Down still somehow manage to create memorable hooks in every track you hear on the new release. Starting with "Dead to Life," the searing riffs remind you of why Zero Down's music is so refreshing. They somehow hearken back to the days of Dio and Priest but bring a lot more … grit. Some of this is due to Hawk's snarling vocal style; it's part shouting on-key and part screaming in a scratchy falsetto like Udo, also on key though. The guitar solo from Lenny Burnett impresses, and if you have had the pleasure of seeing them live (Hardrock Haven has) then you'll know this is no studio magic — the guys can play.
"Year of the Rat" leaps forth and gallops into your temple with the same fever as the opener. One thing you'll notice is that while the band wields a lot of talent, "nuance" isn't one of them. The music just slaps you in the teeth, and your bloody smile is better off for it. If these guys ever made it over to Wacken Open Air, you'd see 10,000 new Zero Down fans be baptized within one track. That's the kind of (mostly) European Classic Metal vibe Zero Down oozes.
The next few songs were written with the same amounts of napalm, so when you come to "Last Days of the Crow/Knockout Bridge," which is also the longest song on the release, you get to catch your breath, slightly. At least for the first 1:30. As mentioned … not much nuance. But you can see the band branching out into new areas here with a more complicated opening and not just riffing away at your skull. Of course, with lines like "Fortress of fire! Light my fuse!" it's still Zero Down.
By the time you land on "Battle at the Battle of the Bands" you should be frothing nicely. And they end the riot act perfectly with the heaviest, fastest, most rabid composition here. Drummer Tyler Lindsley must lose about five pounds every time he practices this song; it's not just the fills, it's the frenetic tempo that never lets up. "Two bands enter, one band leaves! Zero Down enters … no band leaves!" If you wondered if they have a little Manowar-style bravado in them … yeah, they do.
Zero Down has been a Hardrock Haven favorite since the first time they sent in an album for review. They keep improving while somehow devolving into the purest sound they can unleash. It's not only that they are getting "better;" it's that they are getting more "Zero Down-ish." This is who the band at its core, and Looking to Start a Riot is the band finding their basest musical identity and puking it onto vinyl/CD/MP3 for you to relish.
Track listing:
1. Dead to Life
2. Year of the Rat
3. The Vulture
4. Broken
5. Last Days of the Crow/Knockout Brigade
6. Sweet Revenge
7. Snake Eyes
8. Battle At the Battle of the Bands
Band:
Lenny Burnett, Guitar/Vocals
Ronnie Banner, Bass/Vocals
Mark "Hawk" Hawkinson, Lead Vocal
Fred Speakman, Guitar/Vocals
Tyler Lindsley, Drummer
Genre: Heavy Metal!
Online: www.zerodownrocksonline.com
Hardrock Haven rating: 8.1/10
by Derric Miller
Staff Writer –
Teenage Casket Company lead singer Rob Wylde checked in with Hardrock Haven to talk about their brand new single/video for the track "Without You," released on Valentine's Day 2012; their upcoming EP; their "best of" compilation Best Kept Secret; what it's like playing as a 3-piece; the small but awesome role Hardrock Haven played in the liner notes of Best Kept Secret; how they picked their "best" songs for that release; upcoming tour plans; and a whole lot more.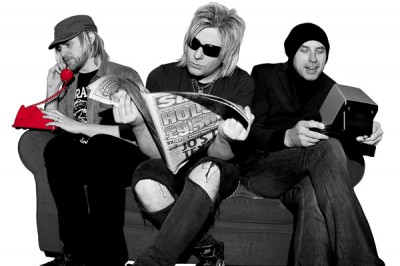 Teenage Casket Company is one of those fathomless bands; no one who has heard them can fathom how everything they do is not at the top of the charts. Tune in now to re-learn why these guys should be one of your favorite bands, and pick up Best Kept Secret today.
Online: www.jamsyncmusic.com
by Derric Miller
Staff Writer –
Lillian Axe guitarist Steve Blaze checked in to talk about their upcoming studio release The Days Before Tomorrow; the journey of finding and recording with a new singer in Brian Jones; specific tracks like "Take the Bullet" and "Gather Up the Snow;" how the new album compares to Psychoschizophrenia; upcoming tour plans; and a whole lot more.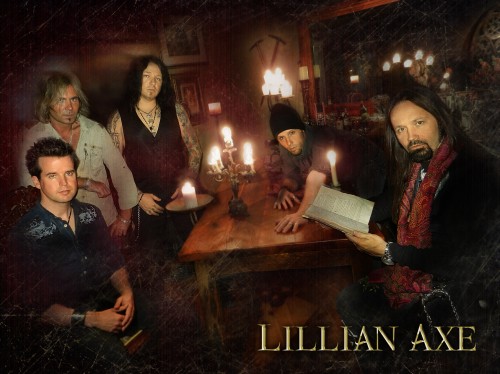 The new album is going to surprise longtime fans, especially those who wondered if they could still "bring it" with their third new singer — yes, they can. The Days Before Tomorrow stands alongside and even tops some of their past catalog. Tune in now to relearn why Lillian Axe is such a damn good band, and pick up The Days Before Tomorrow when it hits the streets on Valentine's Day.   
Online: www.lillianaxe.com
by Derric Miller
Staff Writer –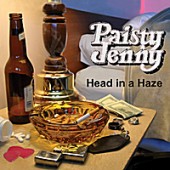 Cranking a good drinking song can sometimes be more cathartic than going to confession if you are Catholic or refilling your Viagra prescription if you are … one of "those" guys. On Paisty Jenny's new EP, Head in a Haze, you will hear one of the best party/drinking songs to come out that haven't been penned by AC/DC—the title track—and a bunch of pure, no-frills rockers that have "hit" slathered all over them. And it's about damn time …
A few months back, Paisty Jenny released their first single and video from Head in a Haze called "Anything." If you are familiar whatsoever with Paisty Jenny, many of their songs are not merely put together because the words rhyme; lead singer/guitarist/songwriter Gregg Lee scribes compositions that oftentimes tell a story, a kind of "Everyman" ability that hits you on much more than just a headbanging level. (You can go back and listen to "It's All Around" or "Better Man" off their prior release Spilling Mercury to understand the point, or "Midlife Crisis" before that.) "Anything" is another one of those songs … a track about cheating, how much it hurts everyone involved, and the video visually depicts all of that carnal misery to a more poignant extent. On top of all the emotional destruction, the song rocks like hell; it's heavy, it chugs, and the hook on the chorus is brazenly mammoth. "I would have done anything for you, you know this love is true … but you threw it all away!" Unfortunately, everyone has most likely been there, and here's your new cheating (or non-cheating) anthem in all its glory.
For sheer snarl effect, "Back of Your Hand" is a sleazy, adrenaline-laced song where you'll hear Lee shout and menacingly beg for abusive love. Even the beginning of the track is foreboding, semi-bluesy, mid-tempo, and the edge slides in Lee's smooth vocals and chorus hits with a fist-pump to the face. It's wicked fun, but pales compared to the opening track.
"Head in a Haze" is that aforementioned party song, another storytelling venture about backstage antics, hotel room rutting, and this is the first recording with new guitarist Stan Liberty. If you've seen Paisty Jenny live, Liberty brings a metal-tinge to everything he plays, which overall makes this mostly mainstream rock band slightly more rabid, which is just what they needed. Not that they were "safe" before Liberty joined, but hearing him tear into the solos here and on the other tracks brings a toothless grin to your face. With Tye Lovette murdering the drums as he is want to do and his counterpart/bassist Gabe Matthews' ability to make even "Mary Had a Little Lamb" sound pornographic, everything is ripe and ready to be plucked on Head in a Haze.
Lest you think the band is all about soullessness, drinking and naked Twister, they end the EP with "My Way Home." Do they get existential? Well, listen to lines like "Singing songs about my life, but there's nothing to say," or "Don't know where I'm going to, but I know where I've been," and you might make a Walden-ish leap. It's all ear candy, with deft acoustic sections buoyed by electric riffing, and it's also "uplifting!" The sing-along factor is measureless, and you'll be humming to it for hours after the final notes fade away …
Head in a Haze is proof again that the more a band tours, the more it records, and the more they collectively LIVE, their music grows exponentially in tandem. Paisty Jenny gets everything right on Head in a Haze. So whether you want to get wasted, cheat, enter into a co-dependent acidic relationship, just be happy, or all of the above … Paisty Jenny has you covered.
Website: www.paistyjenny.com
Track listing:
1. Anything
2. Back of Your Hand
3. Hypocrisy
4. Head in a Haze
5. Sad Songs
6. My Way Home
Label: Direct Hit Records
Genre: Hard rock
Hardrock Haven rating: 9/10
by Derric Miller
Staff Writer
Paisty Jenny checked in with Hardrock Haven to talk about their killer brand new EP Head in a Haze; how they hooked up with producers Michael Beck and Brad Vance; how the new-ish guitarist Stan Liberty entered the fold; the video for "Anything;" how the songwriting process works this time around; upcoming tour plans; hot chicks in killer videos; and a whole lot more.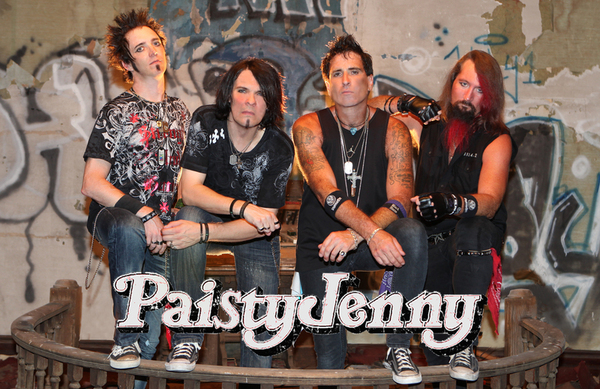 You really need to hear the new EP Head in a Haze and their new single "Anything" starts a nationwide campaign in January. Tune in to get to know the band who will be your new favorite band, and pick up Head in a Haze immediately.  
by Justin Gaines
Staff Writer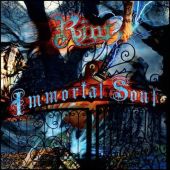 Now here's an album many fans doubted would ever materialize. Immortal Soul is the fourteenth studio album from American heavy metal stalwarts Riot. It also marks the return of on-again, off-again vocalist Tony Moore and the rest of the lineup responsible for the 1988 classic Thundersteel. Getting to this point has been a bit turbulent, but the end result is a Riot album a lot of fans are anxious to sink their teeth into.
Of course, Riot wasn't exactly idle without Moore at the microphone. They put out a series of good albums with Mike DiMeo (now with Creation's End), including one – 1999's Sons of Society – that's about as good as anything the band has ever released. Still, no one who owns a copy of Thundersteel could resist the potential of having Moore back together with guitarist Mark Reale and drummer Bobby Jarzombek. Fortunately, Immortal Soul for the most part lives up to those high expectations. Riot has in the past walked the line between hard rock and heavy metal, but on Immortal Soul the band is firmly on the metal side of things. It's without a doubt an album that "goes to eleven." The riffs are speedier, the rhythms heavier, the solos more intricate, and Moore goes from a steady midrange to stratospheric highs left and right.
Immortal Soul best moments are when the band is in full-on Judas Priest mode, like on the soaring, dramatic and powerful "Wings Are For Angels," "Sins of the Father," "Fall Before Me" and the stirring title track. This is when you are reminded just how good Riot is. Other times, the over the top shredding and piercing vocals are almost too much to handle, like on the blaring "Riot" and the verses of "Echoes" (the chorus saves that one). The more rock-oriented "Whiskey Man" and "Still Your Man" are solid enough, but they seem somewhat out of place mixed with the album's power metal songs. Lyrically, the album ranges from the sacred to the profane. Moore has been involved with more overtly Christian side-projects, and you can hear a bit of that here, but it's never overbearing.
If you're a Riot fan, there's really no getting around this one. Immortal Soul is a mandatory purchase. It's probably not another Thundersteel, but then again, what is? It is, however, another very strong album from a band with a long history of very strong heavy metal releases. It's also an album that grows on you – a lot – every time you listen to it, so it's well worth another chance if it doesn't grab you right away. Immortal Soul is also an album that could potentially draw some new fans to the Riot camp, as it's an album that could easily appeal to fans of bands like Iced Earth and Primal Fear.
Genre: Heavy Metal
Band:
Mark Reale (g)
Don Van Stavern (b)
Tony Moore (v)
Bobby Jarzombek (d)
Mike Flyntz (g)
Track Listing:
Still Your Man
Riot
Crawling
Wings Are For Angels
Sins of the Father
Fall Before Me
Majestica
Immortal Soul
Insanity
Whiskey Man
Believe
Echoes
Label: SPV
Hardrock Haven rating: 8.25/10
by Mark Allen
Staff Writer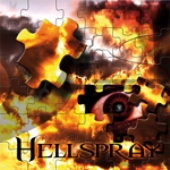 Long famous for meatballs, blonde porn, and ABBA albums, Sweden has begun exporting a lot of stunningly good melodic hard rock and hair metal the last several years and we thank them for it by cranking up our Crashdiet, Hardcore Superstar, and Crazy Lixx CDs on a regular (daily) basis. So that takes care of the hairspray metal…but what about the heavy metal? Can the Swedes serve the slam-fisted headbangers as well as they did the mousse abuse mavericks? Do they have the moxie to maneuver in the mosh pit as masterfully as they did the melodious?
With a new vocalist on board and a much bigger set of balls than they exhibited on their debut, the Swedish band Hellspray is here to tackle those questions with Part of the Solution, their sophomore album on Perris Records. The serviceable melodic hard rock of their first album has vanished, replaced by…well, serviceable heavy metal.
And therein lies the Achille's Heel of Hellspray. They play mostly straight up metal mixed with hard rock chops and they play it competently, but rarely do the songs rise up from the rut of mediocrity and make you really pay attention. If you strolled into a room and this album is playing in the background, you won't cover your ears and scream in pain as if someone just jammed an icepick into your eardrums, but neither will you demand to know the name of the band so you can snag yourself a copy. In other words, Hellspray is more opening act than headliner.
Hellspray's helping of heavy metal is basically thick, meaty riffs overlaid by melodic guitar leads with plenty of room for some string-scorching solos. A few modern concessions creep in here and there—for example, the production has that modern beefy sound to it and there are some death-style backing growls on "Count Your Blessings"—but for the most part this cleaves close to the old-school category, having more in common with Saxon or Iron Maiden than, say, Trivium or Lamb of God.
The band's flaws cannot be laid at the feet—or more correctly, the vocal chords—of new singer Anders Moberg, who brings plenty of Bruce Dickinsonian attitude to the arsenal. No, Hellspray's primary weakness centers around a lack of memorable songs; their hooks and choruses need to be honed to a sharper level. Not sharp in a commercial sense—this kind of retro metal need not strive for pop accessibility—but sharp in a metal way. Take Metallica for instance; "Master of Puppets" is far from mainstream, but the song definitely sticks with you.
Hellspray need to learn this lesson like a bad puppy getting its ass whipped for pissing on the carpet and they come close on several songs. "Mind Over Matter," for example, is not only one of the heaviest tracks on the album but also features a big, fat hook in the chorus that is not in the least bit commercial but still leaves its mark. Hellspray needs more songs like this and should remember that a metal band cannot live on riffs and attitude alone.
Hellspray will not revolutionize the heavy metal genre nor even inject it with fresh blood, as their overall sound is just too banal and recycled. There are too few gems ("Favorite Game," "Morphine"), too many fillers ("Free Fall," "Pandemonium"), and one outright dud ("Filling the Void") to make this worth the attention of most headbangers. There is potential here, but it has not yet been fully realized. The heavy metal scene may have its fair share of problems, but Hellspray will not be part of the solution.
Genre: Hard Rock / Metal
Band:
Anders Moberg (vocals)
Janusz Fursa (guitars)
Mattias Rydell (guitars)
Nilo Kovacic (bass)
Johan Hall (drums)
Track Listing
1. Spineless
2. Artificial Love
3. Count Your Blessings
4. Mr. Hyde
5. Free Fall
6. Mind Over Matter
7. Filling the Void
8. Favorite Game
9. Pandemonium
10. Morphine
www.hellspray.com
Label: Perris Records
Hardrock Haven rating: 6.7/10
by Alissa Ordabai
Staff Writer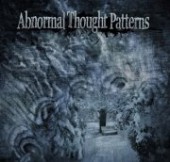 Jasun Tipton, Troy Tipton, and Mike Guy of Zero Hour fame have just raised their game a notch higher with the debut release of their new project Abnormal Thought Patterns. And for all you know, this EP could well mark the birth of a new genre. Or at least a brand new, fresh format for interaction of metal, prog, and jazz fusion.
The focus on mind-blowing virtuoso chops is – of course – as in-your-face as ever with these musicians, but this time technique is serving a purpose beyond self-assertion.
Instead, ATM go for full-scale compositional experiments with the actual structures of the genres they engage it – a strategy which turns A-grade instrumental skill into one of the methods for achieving the overall goal.
Bigger acts were attempting similar explorations in 2011 with bombastic, over-the-top, overproduced releases, but here we have a true artisan record which gets down to the nitty-gritty of a musician's craft without studio trickery, fake emotional pathos or soliciting chart action. The calculated soundscape of complex polyrhythms, constantly changing time signatures, insane neck-break speed fretboard runs, and meticulously planned layers of texture at times may seem too mathematical and unemotional to an average rock fan. But the band is serious enough about its ultimate aim not to get sidetracked into banalities and crowd-pleasing platitudes.
For this reason this record comes through as something genuinely fresh. Whether it's a simple riff the band takes as a basis of its intricate extrapolations, or the rhythmic structure they develop to see where it would go, the end goal is to invent a new paradigm. And they are half-way there, having created a complex, but at the same time a plain-speaking, unpretentious album – muscular, vigorous, sharply focused, virtuosic, and – most importantly – honest in its purpose.
If ATM will manage to reach their final goal remains to be seen. But despite the compression of the styles they use into a rather narrow – although sharp – focus, they still get damn close to inventing a new style. You can't escape the sense of new things happening on this record, of entering a territory which so far remained uncharted, and you can't help noticing how a union of purpose and means of achieving it distinguishes real musicians from businessmen.
Musicians:
Jasun Tipton – guitars and keys
Troy Tipton – bass
Mike Guy – drums
Richard Sharman – guitars
Track Listing:
1. The Machine Within
2. Velocity and Acceleration 1
3. Velocity and Acceleration 2
4. Velocity and Acceleration 3
5. Velocity and Acceleration 4
6. Ulnar Nerve Damage
7. Electric Sun
Label: CynNormal Lab Recordings
Online: http://www.abnormalthoughtpatterns.com
Genre: rock, prog rock, metal, jazz fusion, shred, instrumental
Hardrock Haven rating: 8/10