by Steve Patrick
Staff Writer —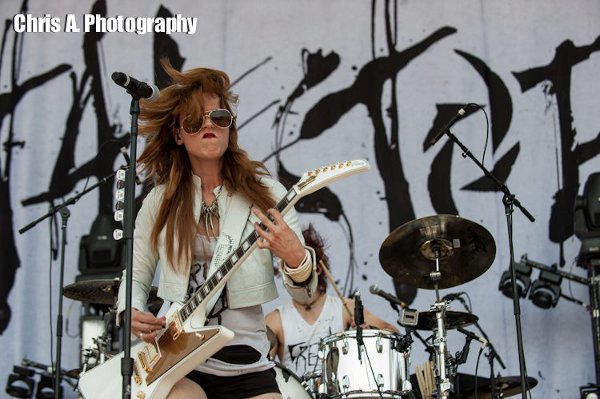 ::: Listen to the interview :::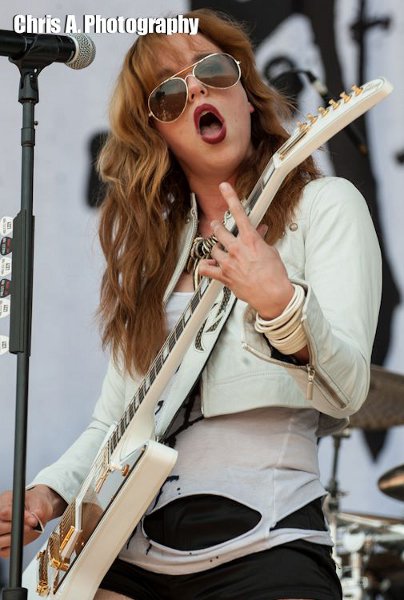 Few young rock bands exemplify the benefits of hard work and determination better than Halestorm. Case in point, at Rock on the Range in 2009, Halestorm were touring in support of their eponymous first album and destroyed the Jägermeister Stage with a blistering set that announced their arrival at the annual rock festival in Central Ohio. Then the band returned to ROTR in 2010 to perform an expanded set on the FYE Second Stage. By this time, in addition to the stage size and set length, Halestorm's audience had visibly increased.
Flash forward to ROTR 2012 and Halestorm had climbed another rung in the rock festival's ladder of stage status to perform a set dominated by cuts from Halestorm's recent release The Strange Case Of… as well as their tried and true anthems like "I Get Off" and "It's Not You" on the Monster Energy Main Stage. Halestorm truly has become the quintessential ROTR band and they couldn't be happier about it.
Right after the band's set, frontwoman Lzzy Hale took some time to speak with Hardrock Haven about the new album, what it's like to play ROTR, future touring, and dressing up like a zombie Garth Algar…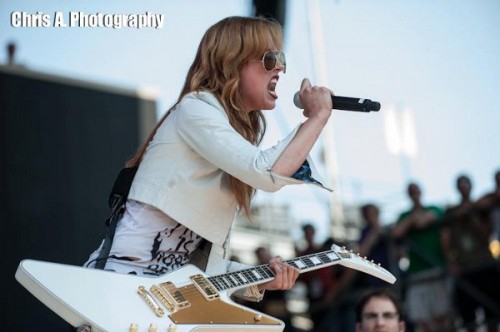 Halestorm's sophomore album The Strange Case Of… is available now wherever albums are sold.