Steve "Zetro" Souza of Hatriot
by Steve Patrick
Staff Writer —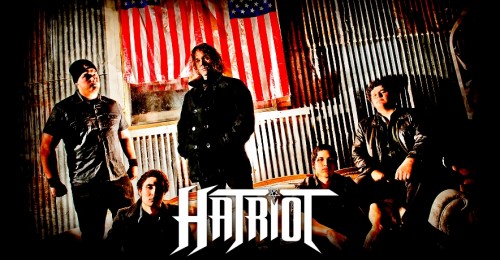 Legendary thrash metal vocalist Steve "Zetro" Souza's latest band Hatriot is ready to bring their brand of thrash to new live audiences as soon as possible. Souza is probably best known as the lead singer of Exodus from 1986-1993 and again from 2002-2004. He was also the first lead singer of the fledgling thrash band Legacy and the man responsible for suggesting the band tryout Chuck Billy on vocals (after which the band renamed themselves Testament).
Hatriot is an unapologetic thrash band that is further legitimized by having one of the founding fathers of that genre fronting the group. Hatriot also has a nice element of family bonding since Zetro's son Cody plays bass in the band. However, Zetro made clear in our chat that there was no element of nepotism and that Cody had to audition like everyone else. Souza also joked that Hatriot's recent mention on VH1 Classic's That Metal Show reminded him of a moment in Spinal Tap.
During our conversation, Zetro gave updates on the new upcoming Dublin Death Patrol album and his thoughts on the new album by his good buddies in Testament Dark Roots of Earth. Hatriot currently has a 4 song demo available for streaming/downloading on their Facebook page and Zetro hopes to have a full-length Hatriot album out by January 2013. Zetro was clearly excited to talk about his new band, so it's a safe bet that thrash fans can expect great things from this up-and-coming group.
::: Listen to the interview :::
For more information, please check out www.facebook.com/hatriot and www.hatriotmetal.com