by Deb Rao
– Senior Columnist —
Few bands can say they have sustained 30 years in the music business. But Texas band Helstar stands loud and proud with the release of 30 Years Of Hel on AFM Records. Singer James Rivera checks in with Hardrock Haven to discuss the release of 30 Years Of Hel plus how the band has evolved over 30 years in the music industry.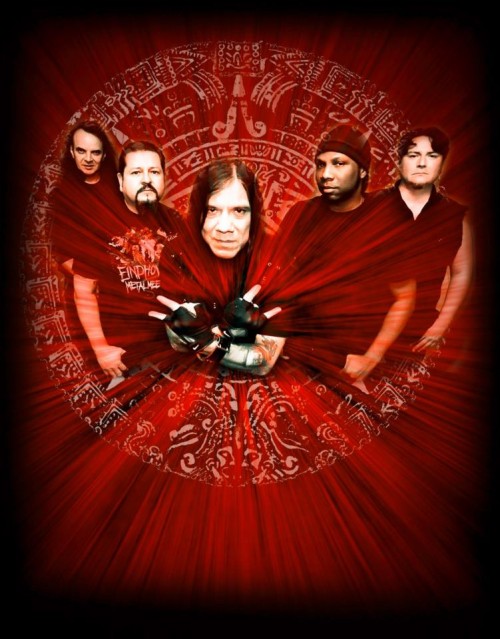 HRH: James let's begin by discussing 30 Years of Hel. What was it like returning back to Houston to record it live?
James: It is always great to play here. This is where we are from. It was inevitable that we did it here because it gave people that were here from the get go 30 years ago to be a part of it. It was killer. The concert was actually filmed the same time we recorded the CD.
HRH: How has the band evolved over the past 30 years?
James: I think we have evolved a lot because of the fact we are a whole different animal that we were back in the '80s. We have become a lot more of a thrash band. Where as we started out as power metal. Then we became technical progressive power metal. Now we are almost considered progressive thrash. We have just gotten heavier, faster, and darker over the years.
HRH: Would you say that the King Of Hell defines your sound these days?
James: Yes, the King Of Hell was basically you could tell where things were going then lead up to Glory To Chaos. They define exactly where we are now and where are probably going to be for here on out. I don't think we need to get any heavier or faster. The King Of Hell was a good way to introduce the world to Helstar of today now.
HRH: Congratulations on surviving 30 years in the business. What would attribute 30 years of your success to?
James: A lot of passion for sure. The fact that we as a band we get a long very well. Now that we are older we seem to have a lot of respect for each other. It keeps you together as a unit. We don't have arguments. We have discussions. That kind of thing. I think that helps a lot.
HRH: What would you say was your favorite song to perform live in concert?
James: They are all. But I have still have to lean towards "Run With The Pack" is like our anthem. It is always the highlight of the evening. It is always the last song of the night. It is the song that everybody has been waiting for. It is a good closer because a lot of shows can take roller coaster rides. They start out strong and then they get boring. Some of them never come back. Some of them start out strong and they get boring. It was one of those songs if the show went bad; it was always the song at the end of the night that is going to have the big wide eyes, and big mouth open and everybody singing it.
HRH: Texas is such a great music state. How has the music scene in Texas changed over the years since the band first started performing?
James: It has changed a lot. Unfortunately. There are always a lot of people that are trendy. But it also has come back a lot with a having a metal scene that is kind of growing again here. The people that started out with us in metal their kids are getting into metal. There is a resurgence I see going on. It is like the old saying "What comes around goes around." It comes and goes in cycles. It is not at its peak again but it getting to the point where I think everything is becoming kind of cool again in metal.
HRH: Were you influence by Dimebag and Pantera at all?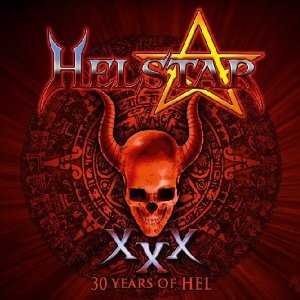 James: No because we were already doing our own thing. As a matter of fact people find it hard to believe that Pantera opened us for and Anthrax when they were still doing covers and not an original band yet. We were already doing our own thing by then. They were great colleagues to be associated with. But they never influenced us.
HRH: Helstar has such a huge following in Europe. The band has just returned from a European tour. How you would say that European audiences differ from the U.S. fans?
James: With the European audiences Metal is a way of life for them. It is so intense. They live and breathe metal there. Here we have some people like that but even though I am saying the metal scene is back a lot of the people that are there are there for the passion of metal. Then you might hear that a lot of kids from school are going to that show so why shouldn't I? That is the difference. Over there it is a true way of life.
HRH: Is Helstar playing on the 70,000 Tons of Metal Cruise?
James: Yes, we sure are. This is my second time on it. I was on the very first one when I was asked to sit in for John Cyriis who bailed on Agent Steel. So I ended up getting the offer to go and sing for them on the first one. It is an amazing situation. It is one of my favorite festivals now.
HRH: What are the bands touring plans?
James: We close the year with a Houston Appreciation show of making 30 years successful with recording. The 70,000 Tons of Metal, then we go into the studio and start to dabble with writing of our next record. Look for a release in October of next year.
HRH: James, we wish you the best of luck with the release of 30 Years of Hel. Hope you perform in Vegas soon.
James: For the longest time I was hitting the Vegas market quite a bit with my tribute band or when I was singing with Vicious Rumors. I brought Helstar to Vegas. All this was happening in the last five years. Then the scene changed. We have some interest to come back to Vegas now that the scene is picking up.