Jacob Bunton, vocalist for Adler
by Chris A.
– Senior Photojournalist —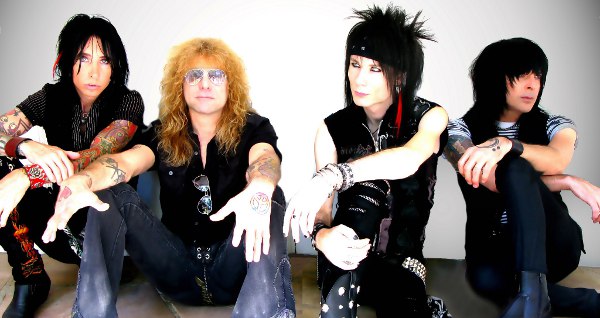 Steven Adler's been around the world and he's lived an insane, self destructive existence. But a year ago, itching to return to the stage, Adler hooked up with some young musicians and "Adler" was born. Hardrock Haven's senior photojournalist Chris A. spent a few minutes talking about the new band with Adler vocalist Jacob Bunton, vocalist for Adler. He tells us how the band was formed and talks about the inspirations and motivations behind their debut disc Back From The Dead.
::: Listen to the interview :::
The band:
Steven Adler – Drums
Jacob Bunton – Vocals
Lonny Paul – Guitar
Johnny Martin – Bass
Read Hardrock Haven's review of Adler's Back From the Dead here.
Visit Adler online: https://www.facebook.com/adlermusic / http://www.adlerrocks.com