Phil Varone of Saigon Kick
by Deb Rao
– Senior Columnist —
Hardrock Haven is proud to present an exclusive interview with drummer Phil Varone of Saigon Kick regarding the reunion of Saigon Kick. Phil recently relocated to Las Vegas. That's where Hardrock Haven's Deb Rao caught up with. The first re-union show is slated to take place March 22 in St. Petersburg, Florida.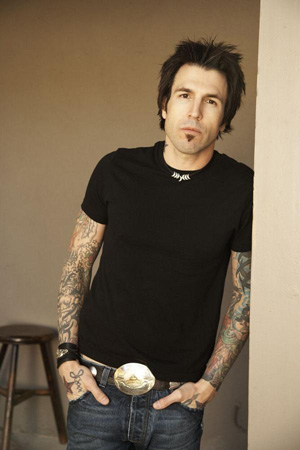 HRH: Phil, welcome to Hardrock Haven. We are all excited about the reunion slated to take place on March 22 in St. Petersburg, FL. Tell us how it all transpired.
Phil: Well, we have been talking about this for three years now. Believe it or not. We haven't played together since 1993. So it has been 20 years now. The last couple of years we have been watching all the bands get back together. I kind of made a call and talked to Matt and Matt called Jason. So we started to talk. It took a little bit to get everything in order. We talked it out and got to know each other again. So here we are. We're pretty excited.
HRH: How have the rehearsals been going?
Phil: We did the first batch of rehearsals back in November. We had such a good time. We knew then that we could definitely do it. Once we got together the music kind of spoke for itself. We kind of remembered why we were a band in the first place. That was a big help. We start rehearsals again March 11 in South Florida that is where the band is from. So we start up then and get ready to kick the tour off.
HRH: I remembering see the band back in Boston when you opened for Extreme at the Orpheum.
Phil: I remember that show. It was a lot of fun.
HRH: I read in an interview with Jason, that he didn't want to get back together unless the band could take it a step higher. Do you agree?
Phil: I agree with him. After 20 years now we have the experience to back those words up. You got to remember back in 1988 we were kids. We got signed at 23 years old. We didn't know a thing about the industry. 20 years later we are older. I would say wiser for most of us. We are definitely better players. It is very important to us. This isn't about money. It is about putting the band back together, having fun, and being better than we ever were.
HRH: Being apart for 20 years, you have done some different gigs. You were in Skid Row for a while. How has this made the band evolve? You have had different projects plus the other members have been doing other things. This really going to be the re-birth of the band.
Phil: Yes, I agree. Kind of going back to what I said before all of playing all of the experience is under our belt. Walking into rehearsals we are kind of seasoned pros if you will call us that. We have both done a lot of great things. I have played with Skid Row and Vince Neil. I had such a great time. It really kind of turns you into musicians that you are today. Without playing together for 20 years, rehearsals were like WOW! OMG we can play. It sounds really good.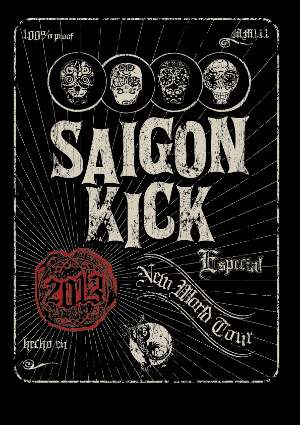 HRH: Saigon Kick has other shows March 29th in Las Vegas, March 30th at the Viper Room in LA, April 11 in NY, and March 22 in St. Petersburg, and March 23 in Ft. Lauderdale.
HRH: If everything goes well, do you think you will go into the studio to record?
Phil: It's funny because a lot of people have asked that. All of us are like we were see what happens. I can definitely see the band getting into the studio and at some point recording. But for now, I think we will get to know each other again playing and do different shows. It is almost like getting back with your ex and learning about them again. Once that happens, I think it will be only natural that we will start writing songs.
HRH: They say what comes around goes around and there is a definite resurgence in the Vegas area for '80s bands. Plus I think you will find a whole new generation of fans at your shows.
HRH: Without a doubt. I saw that happening back in Skid Row. The fans are amazing. I have a daughter, she is 21. So if you think about it, if I brought to her a Poison show, it would be that generation showing her the next generation. That happens a lot for us. I love when we have 19-year-old fans that listen to Linkin Park and still think we are cool. It goes full circle. With the social media the sky is the limit. It is exciting. When we do write something good it will be something wonderful to have a hit 20 years later.
HRH: We wish you the best of luck. We will be out March 29th at Vampd in Las Vegas.
Online: www.facebook.com/saigonkickofficial
For tour dates visit www.saigonkick.com