The Fuzz Drivers | The Fuzz Drivers
by Sherry Thomas
– Columnist —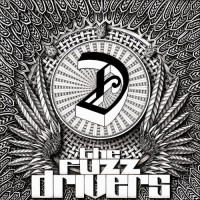 Based in Portugal, The Fuzz Drivers are a new band that is creating quite a buzz. The quartet, formed in 2010, comprises Marcelo Viera (vocals), Duarte Carvalho (drums), João Lopes (bass) and Sérgio "Mad Mag" (guitar). Their sound is described as being based on the Classic Rock of the 1960s and '70s, Southern Rock and Blues Rock with strong melodies and meaningful lyrics.
Their self-titled debut album, released independently on Jan. 31, features nine heartfelt and soulful tracks. The Fuzz Drivers was recorded, produced and mixed by the band inside their private studio in Portugal. The tracks were mastered by Tiago Santa Rosa inside Estudio Santa Rosa. It is available worldwide from digital download retailers, including iTunes and Amazon, and physical copies are available for purchase from The Fuzz Drivers website. The band will be having a CD Release party at Ritz Club in Lisbon, Portugal on Feb. 27.
According to the band, the first track on The Fuzz Drivers, "Discordia Song" relates to the actual state of disarray and confusion that we live in everyday, trying to find a means of escape. "Shins" and "Eats Me Up" follows with the same upbeat classic rock feel to it. The fourth song, "Carved Time" is reminiscent of The Black Crowes with a touch of The Allman Brothers Band.
"Mama Told You" is the shining star on The Fuzz Drivers. It showcases the band's cohesiveness and their ability to make it. "Into The Sun" is next, and it pulls a lot of influence from Blues Rock. "The Poet And The Thief" and "Until It Bleeds" are the heaviest tunes on the album, and The Fuzz Drivers deliver on these two songs. The ninth and final track, "White Lies," nicely wraps up everything with a psychedelic ending.
The Fuzz Drivers have a solid rhythm section, hard rock riffs and catchy songs that will appeal to many listeners. They are rising in the Reverbnation charts and will be making their mark among the music community in the coming months and years.
Genre: Rock
Band:
Marcelo Viera (vocals)
Duarte Carvalho (drums)
João Lopes (bass)
Sérgio "Mad Mag" (guitar)
Track Listing:
1. Discordia Song
2. Shins
3. Eats Me Up
4. Carved Time
5. Mama Told You
6. Into The Sun
7. The Poet And The Thief
8. Until It Bleeds
9. White Lies
Label: Independent
Web: www.thefuzzdrivers.com | www.facebook.com/TheFuzzDrivers
Hardrock Haven rating: 8/10