by Steve Patrick
– Senior Columnist —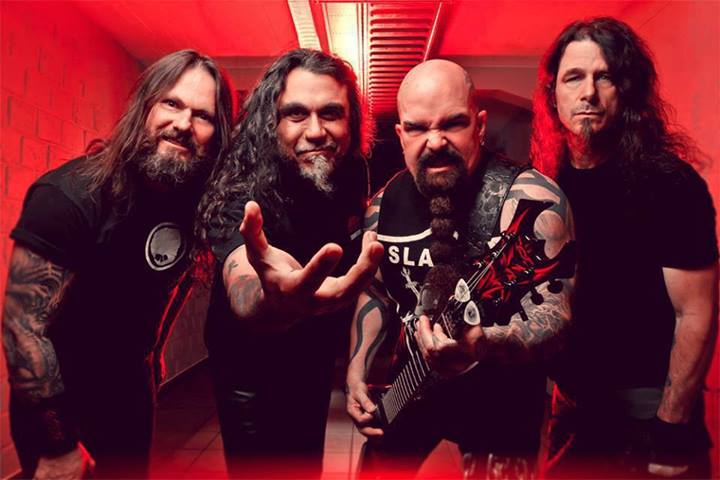 Thrash metal architects Slayer had an extremely tumultuous 2013 with the tragic loss of guitarist Jeff Hanneman and the dismissal of drummer Dave Lombardo. Somehow, the band soldiered on with Gary Holt (Exodus) on guitar and now Paul Bostaph (Testament, Exodus, Forbidden) pounding the skins.
Slayer recently completed a North American tour with support from Gojira and 4ARM. Prior to the Columbus, OH show on November 17, 2013 at the LC Pavillion, Bostaph sat down with Hardrock Haven to talk about the current Slayer environment and whatever else was on his mind.
In the exclusive interview, Bostaph discusses the status of the Slayer's new material, his epic thrash metal résumé, how he came to play Yamaha drums, his favorite Slayer album that he did not play on, how he ended up back behind the drum kit in Slayer, and getting a personal apology from Glenn Tipton in 2008 during the The Metal Masters Tour:
***Video edited and compiled by Justin DelPrince***