Björn Lodin of Baltimoore
by Alexandra Mrozowska
– Columnist —
Back with their newest album Back For More, the Swedish Baltimoore are not to look back over their shoulder anymore. In spite of their Scandi AOR origin, now the group sounds as contemporary and heavy as never before! And yet, the band's frontman, singer and producer Björn Lodin talks both past and present in the interview for Hardrock Haven – dwelling upon the first Baltimoore albums as well as taking the readers through each and every detail of the process of making Back For More. He also unveils some of the band's plans for the future.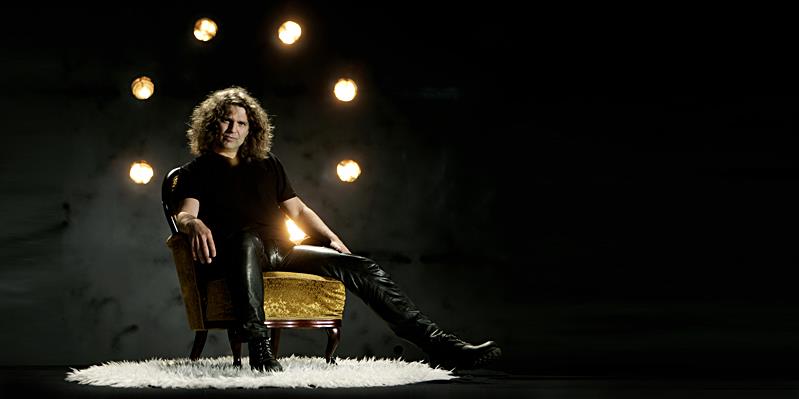 Hardrock Haven: What are your personal highlights of the newest Baltimoore album Back For More?
Björn Lodin: I'd say the whole journey, from how it started out to be one thing and ending up to be something else. This project started back in 2011, when I was still living in Budapest, as songs for a new HARD album. I was struggling with the songs to get them to fit HARD but they didn't pass at the round table. I kept working on them and realized I could only do them with Baltimoore. The highlights have been many – getting it all recorded and mixed and having gathered some of the finest players I know. A lot of work but great fun!
Hardrock Haven: As compared with Baltimoore's previous album Quick Fix, there are some serious changes in the band's line-up. How did the new musicians influence the album?
Björn Lodin: Yes, Quick Fix had another line-up. Actually, one of few consistencies of Baltimoore is that the line-up is changing a lot (laughs). All players bring their own thing to the table. This time the major tone-changer was newcomer guitarist and singer Mats Attaque. I was thrilled when he accepted to join and he fit right in. Weine Johansson on bass, has been with me since the early '90s. Klas Anderhell on drums is new as well and Örjan Fernkvist, organ – who did play a big roll on Quick Fix, has been on a few Baltimoore albums and even played on the first HARD album I did. They all get this style of music. That makes the process easier.
Hardrock Haven: There are some differences also if to compare Quick Fix and Back For More music-wise. Is Back For More more of a natural progression for the band, or a new direction the band was to take musically? What is your view on this?
Björn Lodin: Well, I had written these 10 songs and I wanted to make them ready. Baltimoore was where I could do it. Baltimoore is my brainchild and the place where I've explored and learned. I never set out to go a certain direction with this 'band,' it's just my place to vent the musical ideas I get. By now I've tried out a lot of different flavors and I like them all. I'll keep at it and hopefully find some new ones.
Hardrock Haven: Please, take us through the details of your songwriting process. What inspires your songwriting, in particular songs on Back For More?
Björn Lodin: I usually first do two weeks of playing all my guitars. Since they're all different I tend to play different things on them. When a melody or riff comes along that I like, I record it to my phone. After that I listen back and decide on what I should take to the next step. Then I begin working on them – write more parts that I think fit with the original riff or melody. It's pretty straight forward from there. When I have the songs presentable I show them to the players. Most of the times I start with getting the drummer in and record drums. By that time I pretty much know what I want to do but things can take all kinds of turns while we're tracking. As far as inspiration goes, the whole process is one big adventure that I want to have happening over and over. There are just so many moments of excitement involved. There's nothing like it!
Hardrock Haven: One thing about Back For More is certain – it's no dwelling upon the past; sound-wise, this album is very up-to-date. Were you inspired by any of the modern-day bands during the process of songwriting and studio recording?
Björn Lodin: I am tempted to say "I am anything but inspired by the sound of 'modern-day bands' – they just bore me with their drum samples and tuned down-to-hell guitar riffs," but I'm not gonna say that… (laughs). I'm very happy with the sound on this record. Some right decisions were made during the arrangement and recording process. That's not always the case…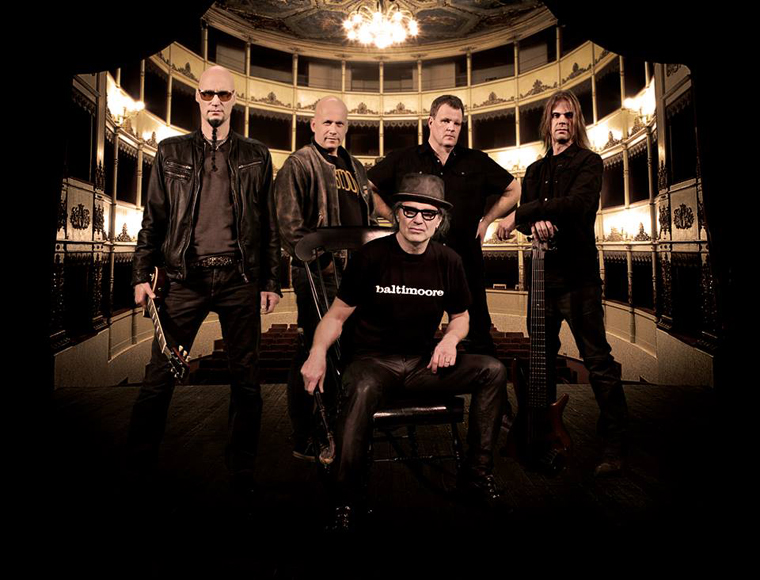 Hardrock Haven: On the contrary to the modern sound, many reviewers point out to the fact that Hammond organ sound is quite unusual in the music industry nowadays. Why have you decided to keep it on the new record?
Björn Lodin: It's a lovely instrument, very versatile! It's an instrument I know very well and has no substitute. The fact that Örjan knows how to play the shit out of it and accepted to join for this project made it an easy decision.
Hardrock Haven: Are there any stories behind particular songs off Back For More you'd like to share?
Björn Lodin: There is actually a story, starting with the first song and ending with the last. This is something I'm working on with an artist and I hope we get to animate the story to go with the music. Until then I let you visualize your own story (laughs).
Hardrock Haven: Nowadays, many bands communicate and work on their material mostly online, a huge difference to the days of being stuck in a stuffy studio day and night for ages! As for the new album, what were the circumstances of the recording process?
Björn Lodin: We did both. Working online is very efficient and I don't think we could have pulled it off any other way due to logistics. Also, I think it helps creativity when people get to sit alone and figure things out rather than all being in the same room. Almost all guitar parts were recorded that way – to be re-amped and mixed later in the studio. Drums, bass and organ were all tracked in the studio.
Hardrock Haven: Your responsibility for Back For More is also this of mixing and producing the album. Weren't you tempted to bring someone from the outside, maybe with an innovative approach, or the fresh look on your music?
Björn Lodin: No, this is the way I do my music. I know what I want and I enjoy the process. Doing it this way is by far the best way to learn and get better at it. It might take longer time but I'm in no hurry…anymore (laughs).
Hardrock Haven: When I interviewed for the last time, you were a member of the Hungarian rock band HARD. What is your status in the band now? Did you call it quits, or is there anything – as the third album – in the pipeline now?
Björn Lodin: I have moved back to Sweden and the guys in the band are all busy with other stuff. There were plans of making a third album but I don't think it will happen anytime soon… at least not in 2014.
Hardrock Haven: Back to Baltimoore, which moments from your 30-year career would you name the most important?
Björn Lodin: The day I decided to stop drinking, 1994. My path of choice was complicated enough that drinking did anything but help in that department. I think if you ask anybody who's doing this for a living they will tell you that there's a moment when you have to make a choice weather to go "all in" or not. "All in" is full of uncertainty and anxiety, but also of relief and rewards. Anyway, that day beats any other day on Wembley.
Hardrock Haven: What is your view on the earliest Baltimoore's records There's No Danger On The Roof (1989) and Freak (1990) now, with over 20-year perspective?
Björn Lodin: I was a big fan of the Punk-movement, still am! The title There's No Danger On The Roof was so off, that I never thought the label would go for it. I'm still surprised. No, not really… Musically, I think I haven't changed that much. Both these albums have similar compositions to what I do today – difference being I wasn't the producer back then.
Hardrock Haven: What the future holds in store for Baltimoore now? Your official website says "No dates confirmed at present." Do you plan any gigs, or maybe a tour, in support of your new album?
Björn Lodin: Yes, we're planning rehearsals. We're a bit spread out and busy with other stuff but it looks like we're gonna make it happen. We even auditioned a second guitar player for the gigs. So, hopefully we can put some dates on our website soon!
Hardrock Haven: Thank you for the interview! Is there anything you'd like to add in the end?
Björn Lodin: Thanks for letting me rant (laughs). The new album is currently digital download only, iTunes, CDBaby and Amazon. I hope people will check it out and that they find something they like! At our website www.baltimoore.net we have all the needed links and also the lyrics to the songs. Oh, I might mention that the legacy catalog is being pimped from ground up and is scheduled for release later this year. A lot of new-old stuff!
Photos appear courtesy of Morgan Karlsson.