Glenn Hughes of California Breed
by Steve Patrick
– Senior Columnist —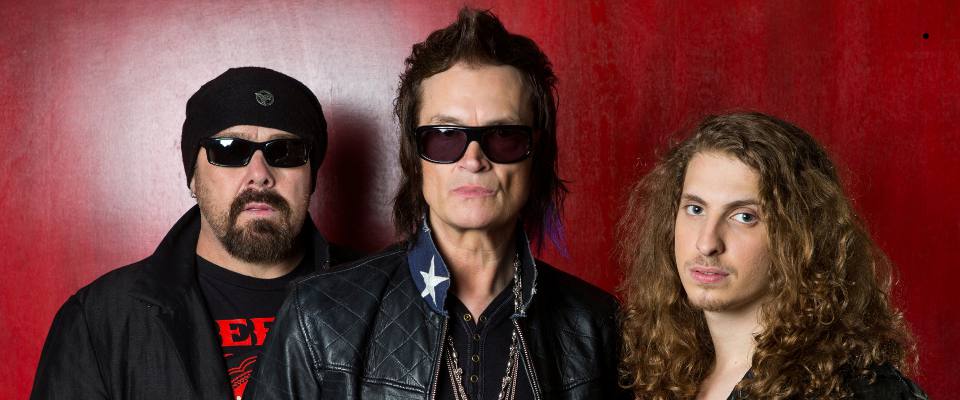 Iconic singer and bassist Glenn Hughes is classic rock history personified. Also known as the "Voice of Rock," Hughes' seemingly limitless vocal range is the stuff of legend. Hughes was a member of the Mark III and Mark IV lineups of Deep Purple, Black Sabbath, Black Country Communion, and he has also enjoyed a successful solo career.
One of Hughes' earliest bands was the influential funk rock trio Trapeze. Now, after years of performing with larger bands, Hughes has made his triumphant return to a three-piece band with the advent of California Breed. Rising from the messy fallout of the supergroup Black Country Communion, California Breed once again contains the unstoppable rhythm section of Hughes and Jason Bonham on drums. Joining Hughes and Bonham in the band is newcomer Andrew Watt on guitar.
Hughes took some time to speak with Hardrock Haven about California Breed's recently released eponymous debut album. In the interview Hughes discusses the new record, the demise of Black Country Communion, how a recent health scare inspired many of the new California Breed songs, his performance on the Ronnie James Dio tribute album This is Your Life, and how he's been dying for decades to play in a trio again.
When asked about the formation of California Breed, Hughes replied, "When the band Black Country (Communion) broke up, Jason and I…we never really considered moving forward with Black Country with another guitar player. We just thought it was appropriate to just move on. Of course, you know everybody would have thought 'Maybe they'll go to Slash or somebody.' But, you know, all my famous friends…guitar players…are busy. And yeah, we probably could have done some things with Slash, or Zakk (Wylde), or Steve Vai, or a number of my good friends, but we just thought maybe, just maybe, there's somebody out there."
Hughes also explained why he prefers to be in a trio: "I've been really, really trying…I have been trying to get back to a trio for 25 years and it just so happens that it's happened now. Let me tell you something, I don't want to upset anybody, but I was never really a big Hammond (organ) fan. I was a really big fan of Garth Hudson in The Band from the early 70s and of course me playing with Jon Lord (Deep Purple) changed things up, but how many Jon Lords, and Keith Emersons, and Rick Wakemans are there? I think the Hammond organ is a real 70s thing, you know? Being in Black Country with Derek Sherinian who's a really great keyboard player, what was the thing that Jason and I needed to do in this band? Well, not have a keyboard player. So, that's what distinctly makes it different from Black Country in there's no keyboards and the guitar player does not sound at all like Joe Bonamassa…we didn't want that."
Listen below for the full interview:
::: Listen to the interview :::
Visit the band online: http://www.californiabreed.com/
Photo credit for all three images: Austyn Blaine