Ep3: Strut, Are You Gonna Go My Way —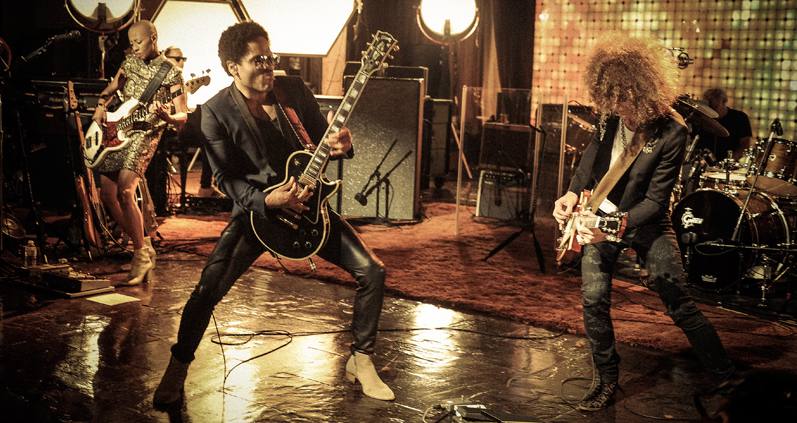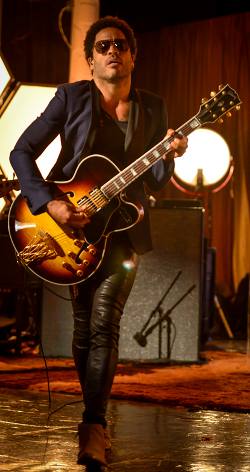 Soundcheck's three-part Internet exclusive with Lenny Kravitz wraps up with the last installment of the interview and the live concert performance of the new song "Strut" and the classic "Are You Going My Way."
The interview touches on Kravitz's unique perspectives on life, including his view on people as individuals. "Self-acceptance is a process, a journey," Kravitz says. Inspired by his grandmother, he describes the meaning of "Strut" to be, "about being proud of who you are and being confident in who you are, whatever that is." He also lays out his own personal guiding rule of thought that one must "let love rule; we are all from the same creator, and we are all one."
Kravitz and his band deliver a strong performance of "Strut" and "Are You Going My Way" to a studio audience. Kravitz's '70s-influenced sound is built around the core elements of rock. That foundation features the tried and true formula of guitar, drums, bass and vocals. The distinct compositional structures of the music allow all the instruments to be audible, yet they work together to create one definitive sound.
To watch Lenny Kravitz's Soundcheck performance, please click this link:
Ep3: Strut, Are You Gonna Go My Way
Win a guitar autographed by Lenny Kravitz:
Win A Guitar Autographed By Lenny Kravitz
https://gleam.io/ON9fE/win-a-guitar-autographed-by-lenny-kravitz
ABOUT SOUNDCHECK:
Soundcheck is Walmart's original performance series where you get up close and personal with your favorite artists. Check out live performances and exclusive behind-the-scenes footage from original in-studio sets – all filmed exclusively in HD. Soundcheck is broadcast in Walmart stores nationwide – or catch us online 24/7.