Bobby "Blitz" Ellsworth of Overkill
by Steve Patrick
— Senior Columnist —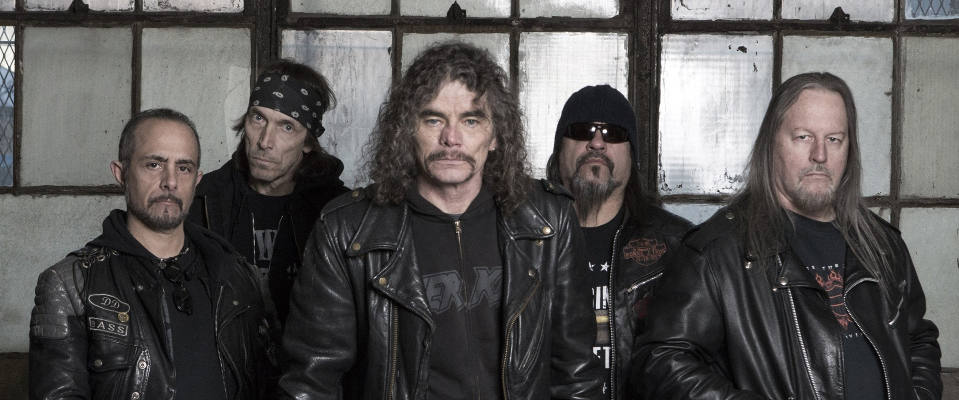 Thrash stalwarts Overkill have been delivering the goods for 37 years now at this point. The Jersey outfit, led by original members vocalist Bobby "Blitz" Ellsworth and bassist D.D. Verni, recently added to their impeccable resume by releasing their new album The Grinding Wheel.
To support the record, Overkill has been on the road in North America recently on various tour legs alongside Nile, Amorphis, and Swallow the Sun. Hardrock Haven had the good fortune to catch up with Ellsworth before the Columbus, OH show at Park Street Saloon on February 16th.
In the interview, Ellsworth talked about the creation of The Grinding Wheel, adding Eddy Garcia on drums, playing the 70,000 Tons of Metal cruise, covering Thin Lizzy, and his luxurious mustache.
Watch the full interview below:
For more information on Overkill, please visit www.wreckingcrew.com
[Videographer: Justin DelPrince]