Charlie Benante of Anthrax
by Steve Patrick
– Sr. Columnist —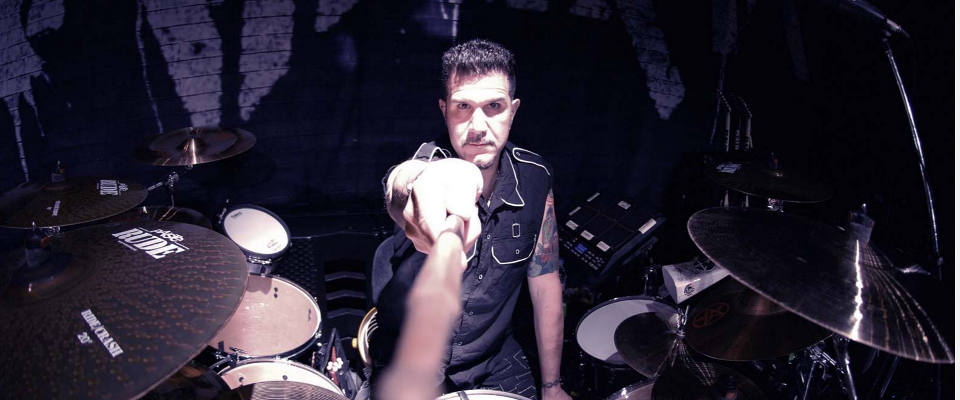 New York thrash legends Anthrax is having a great 2017 so far. For starters, the band recently released a gorgeous, limited-edition 7-inch box set of For All Kings filled with custom artwork. Anthrax is also currently out on their Killthrax tour alongside Killswitch Engage, The Devil Wears Prada, and Jasta (select dates). Drummer Charlie Benante recently had a 4-day stint with the 8G Band on NBC's Late Night with Seth Meyers. To top it all off, Anthrax now has their own craft beer called Wardance by Butternuts Beer & Ale Brewery!
Before the Columbus, OH Killthrax date on March 30th, Benante took some time to speak with Hardrock Haven. Knowing how big of a toy collector Benante is, we selected independent toy store Big Fun Columbus as the venue for the interview. Surrounded by an eclectic mix of vintage toys and with his BBQ buddy Homer looking on, Benante spoke about a wide range of topics during the interview.
Benante touched on the FAK 7-inch box set, Killthrax tour, Wardance beer, his love of Jack White, setlist naysayers on the internet, and Anthrax's upcoming live release.
Check out the full interview:
For more information, please visit: www.anthrax.com
Videographer: Justin DelPrince
Audio Technician: Mark Sylva