EYNOMIA Sign Worldwide Deal with Pure Legend Records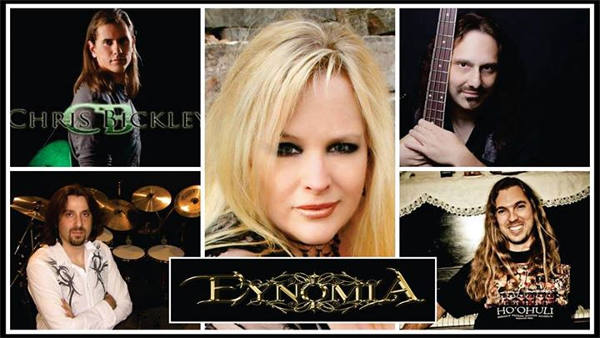 The US Symphonic Rock/Metal Band EYNOMIA have signed a worldwide deal with PURE LEGEND RECORDS, a division of PURE STEEL RECORDS, for the release of their forthcoming debut album.
Eymonia is a five-piece Symphonic Rock/Metal band that is strongly influenced by European female-fronted bands. The project came together as each musician connected on Facebook.
The band with Phyllis Rutter, she won the Minnesota Music Award, will be released the new album "Break Free" in 3rd quarter of 2017.
The project features Mike LePond (Symphony X, Mike LePond's Silent Assassins) on bass, Chris Bickley (Christine Ohlman band, Thunderhead) on guitar, Jimmy Pitts (Christian Muenzer band, Fountainhead) on Keyboards and Gaetano Nicolosi (Ron Keel band) on drums.
The Band:
Phyllis Rutter – Vocals
Chris Bickley – Guitar
Mike LePond – Bass
Jimmy Pitts – Keyboards
Gaetano Nicolosi – Drums
Offical Facebook page: https://www.facebook.com/eynomiaband/
ReverbNation: https://www.reverbnation.com/eynomia