by Steve Patrick
- Columnist –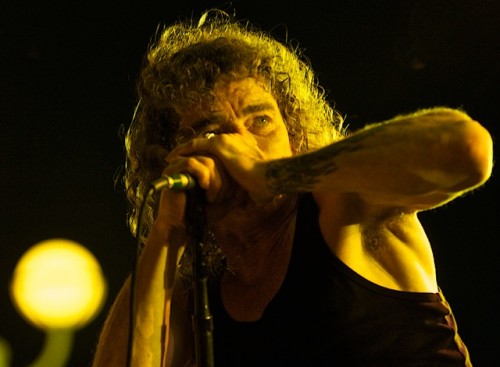 Exclusive Video Interview with Overkill's Bobby Blitz Ellsworth at the Columbus, OH stop of the 2012 Killfest Tour, presented by Columbus Events Group.
by Justin Gaines
- Senior Columnist –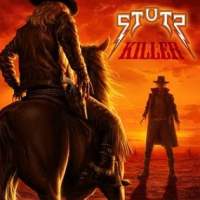 The Stormspell label may be best known for their high quality collections of rare and previously unavailable thrash metal, but every once in a while they'll come up with a real gem from the melodic hard rock era. They did it a few years back with their Sergeant reissues, and they've done it again this year with their comprehensive 3-disc box set by the band Stutz. If you're scratching your head right now and wondering who the hell Stutz is, the band was active in the Ohio scene throughout the '80s, and their albums are all but impossible to find and have never been released on CD previously.
However overlooked and unknown they may be, Stutz has a sound any child of the '80s will find familiar. The band's early material had a somewhat bluesy, melodic rock sound that brings to mind Y&T and maybe TKO and Rail, but as the decade progressed the band took on a harder rocking, more metallic edge. Remember when Don Dokken was supposed to take over the lead vocal spot for the Scorpions? Stutz's 1986 album Tearin' Up the Night sounds like the lost album those guys never got the chance to make. There are traces of Leatherwolf, King Kobra, TKO, Aldo Nova and a lot of other great '80s bands throughout this 3-disc set, and that instant familiarity isn't the only great thing about Stutz's sound. The band had a great balance between hard rocking guitars and infectious melodies, and strong vocals. Some of their early recordings are a bit too quirky and synth-driven, but for the most part this is first class melodic hard rock.
Here's what you get in the set: Disc 1 is titled Killer, and includes the band's 1983 album Made in USA, the 1981 Blowin' My Mind single and a pair of bonus tracks. Disc 2 is titled Marching Into Hell, and includes the band's 1986 full-length Tearin' Up the Night as well as four bonus tracks. Disc 3 is titled Keep Runnin', and is a collection of the remaining previously unreleased Stutz recordings. All told you're looking at 43 vintage melodic rock tracks that have never before been released on CD. The songs have all been digitally remastered, and when you consider the source material it's nothing short of amazing that they sound this good. There are also new cover illustrations for each disc, and they're all pretty memorable. Stormspell has earned their reputation for reissues that look as good as they sound, and this is no exception.
It's obviously a leap of faith to take a chance on a box set from a band you've never heard of, but if you're a serious fan of the '80s melodic hard rock sound, this Stutz set is well worth the gamble. It's like a tour of the decade's melodic rock evolution on three discs.
Genre: Melodic Rock, Heavy Metal
Band:
Billy Dillinger (b) (v)
VZ-Rizer (d)
Jerze Razz (g)
Ajax Stone (k) (v)
Jake Banshee (v) (g)
Track Listing: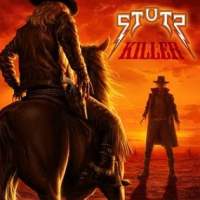 Disc 1 (Killer)
1. Starking
2. I Am Gone
3. Playing With My Heart
4. Baby Baby I Do
5. Think Pink
6. Somehow I Knew It
7. She Keeps On Lovin' Me
8. Killer
9. Wishin' the Night Would Last
10. Just One Moment
11. Blowin' My Mind
12. Let's Do It Again
13. Champion
14. Tuned to the Night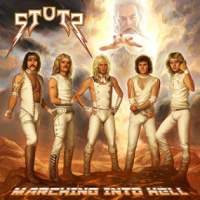 Disc 2 (Marching Into Hell)
1. Prelude
2. Marching Into Hell
3. Prophecy
4. Searching
5. Love Struck
6. Flame In Your Heart
7. Stand Up
8. Tearing Up the Night
9. Give Me a Woman that Rocks
10. Killer
11. Make Love
12. Shot Down
13. You Know I Know
14. Playing With My Heart (1988)
15. Just One Moment (1988)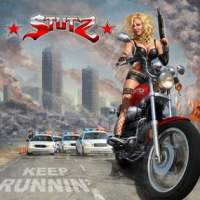 Disc 3 (Keep Runnin')
1. Somewhere in the Night
2. Christine
3. Lies
4. That's Enough When You Are Young
5. Shot Down (alternate version)
6. Killer (1988)
7. Bullets of Love
8. Keep Running
9. Can't Stop Loving You
10. Danger Danger
11. Could Be Good, Could Be Bad
12. Double Shot
13. Come On Let's Go
14. Girls Love to Be Loved
15. Heaven
16. So You Think You're in Love
Label: Stormspell
Hardrock Haven rating: 8.5/10
by Alissa Ordabai
- Senior Columnist –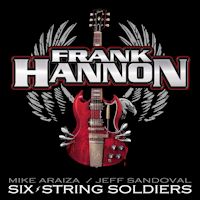 Built on the bedrock of contagious riffs, tight grooves, and raunchy guitar leads, Frank Hannon's new solo record upholds the all familiar hard rock truisms with commendable conviction.
Few virtuosos of Hannon's calibre are interested these days in sustaining the canonical values of straightforward hard rock with such earnestness. But you can tell he is genuinely enjoying himself, putting demonstrations of his chops on the backburner and getting a kick out of the grooves, the riffs, and the sprawling melodies of traditional hard rock.
A dash of blues such as on standout "I'm Alive" adds an occasional extra dimension to this release, as do parts by guest guitarists Pat Travers, Dave Meniketti, Rick Derringer, and Dicky Betts. But it still remains a conventional, safe, time-tested affair – effective in upholding the standard, but showing only a fraction of what Hannon is capable of as a player and as a songwriter.
Genre: Hard Rock, Blues-rock
Personnel:
Frank Hannon – guitar
Jeff Sandoval – vocals
Mike Araiza – guitar
Track Listing:
1. I'm Alive (feat. Pat Travers)
2. Set Me Free
3. Six String Soldiers
4. Lipstick, Smoke and Gasoline (feat. Dave Meniketti)
5. Invincible
6. Cross Your Mind
7. Touch the Ground (feat. Dickey Betts)
8. I'm Just Sayin'
9. Love, Life and Beauty
10. To the Light (feat. Rick Derringer)
11. Redemption
12. 12.21
Online: http://frankhannon.com/
Label: RedHawk Records
Hardrock Haven rating: 6/10
by Justin Gaines
- Senior Columnist –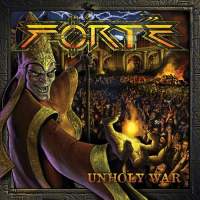 Are we in the middle of a revival of the classic "power/thrash" sound? In the last couple of years we've seen killer albums from bands like Helstar and Vicious Rumors, the return of Sanctuary after a decades-long absence, a whole new breed of bands taking up the sound, and now we have the resurrection of Forte, one of the best (yet most consistently overlooked) bands in the power/thrash realm. It's been more than a dozen years since the band's last album (1999's Rise Above), but you wouldn't know it from the sheer energy they display on Unholy War, their fifth full-length album.
When it's done right, the power/thrash sound can really capture the best elements of the two genres. You get the melody and classic heavy metal influence of power metal, but the melodramatic cheesiness is replaced by the speed, aggression and darker lyrical focus of thrash metal. With Unholy War, Forte is essentially conducting a master class in how power/thrash is done. Just about every aspect of this very powerful, very intense album is perfectly executed. Jeff Scott delivers some absolutely blistering guitar riffs here, balanced perfectly by a good sense of melody. On the rhythm side, "Rev" Jones and Greg Scott are a jaw-dropping combo, operating with the kind of complexity you'd usually find on a progressive metal album (not to mention intensity worthy of a death metal album). Vocally, David Thompson brings a gruff but powerful "screaming for vengeance" kind of energy that brings to mind former Iced Earth singer Matt Barlow. Actually, between Jeff Scott's riffs and Thompson's vocals you can't help but think this is what Iced Earth could sound like if they stopped trying to be epic and got back to their roots.
Unholy War is a remarkably strong album from start to finish, but there are a few songs that stand above the rest. "Absolute Power," "Stronger than Death" and "Rain of Fire" are just fantastic examples of Forte's core sound, and the title track and "Gears of Damnation" are the perfect songs to get heads banging and pits forming. Album closer "Light to the Blind" is an interesting way to wind things down. It's not bad at all, but is more of a traditional power metal song and doesn't have the same intensity the rest of Unholy War has.
It's awesome to have a band like Forte back on the scene, especially when they're still able to record an album of this caliber at this stage in their career. Unholy War is an incredible example of the power/thrash sound, and is sure to please fans of thrash, power and just high quality heavy metal in general.
Genre: Power Metal, Thrash Metal
Band:
Jeff Scott (g)
Ghames "Rev" Jones (b)
Greg Scott (d)
David Thompson (v)
Track Listing:
1. Vae Solis
2. Unholy War
3. Dead to Me
4. Take the Mark
5. Absolute Power
6. Undying
7. Stronger than Death
8. Rain of Fire
9. Gears of Damnation
10. Light to the Blind
Label: Tribunal
Website: www.myspace.com/fortemetal
Hardrock Haven rating: 8.75/10
by Alexandra Mrozowska
- Columnist –
In the 1980s, in the world of rock 'n roll dominated inherently by guys, Femme Fatale was one of only a few female-fronted bands that came into the spotlight. Although the band, like many others hard rock acts of the '80s, has become swept away under the grunge wave in the early 1990s, its singer Lorraine Lewis – remembered for her voice as well as her appearance – is back on track and ready to rock on the upcoming Monsters of Rock Cruise! Those electric news are, however, only a part of what Lorraine is up to these days! In light of those recent news, this rock 'n roll lady spared Hardrock Haven a moment to talk about Femme Fatale, southern rock roots, gender issues in rock 'n roll… and a lot more!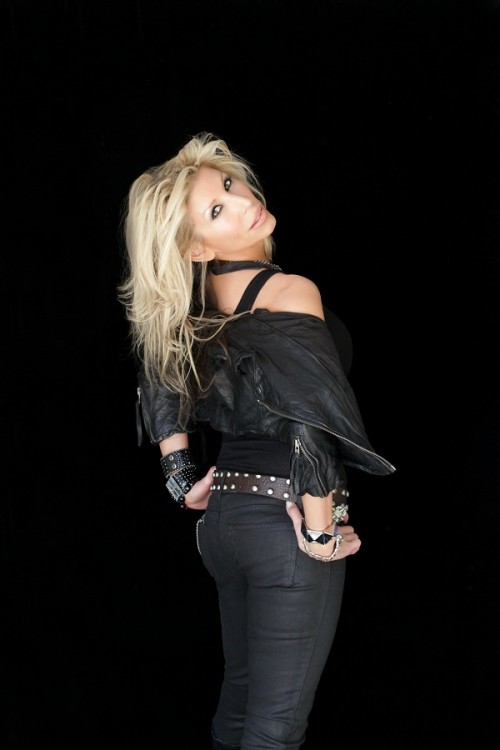 HARDROCK HAVEN: What are you up to at the moment and what is the current situation of your band Femme Fatale?
LORRAINE LEWIS: There is a lot going on as usual – I'm focused on music and television right now. In addition to Femme Fatale being added to the Monsters of Rock Cruise, I have a new line-up and will be announce my bandmates soon. Also, I co-created/co-produced a reality show called "The Ex-Wives of Rock" which airs on the Slice Network in Canada on August 27, 2012. Very excited!
HRH: Femme Fatale is actually remembered by the fans for the band's first self-titled record (1988). Looking back from a bit of perspective now, how do you judge this album? Are there any things you would have done differently if having to work on the album again?
LL: First of all it's hard to believe it's almost been 25 years! I still love the record, of course we could have done a lot of things differently, but some of the songs have really weathered the test of time. "Waiting For the Big One," "Fallin' In and Out of Love" and "Rebel" were the most standout tracks and they still are. Of course people who really know the record probably have their own favorites, like "Back in Your Arms Again" and "My Baby's Gun".
HRH: Shortly after the album was released, Femme Fatale began touring the world in support of Cheap Trick. Any memories from that tour? What was it like to tour with Robin Zander and the gang?
LL: That was a great time in my life. Lots of fans and great memories of hanging with Robin Zander. Cheap Trick was at the top of their game and it was like a dream being able to watch and listen and learn from him.
HRH: Since the band's early days, it was said you wanted to be the female version of David Lee Roth. Who else were you inspired by in terms of singing and performing?
LL: I was super into David Lee Roth when I saw Van Halen live for the first time. He was just so cool! But my roots really came from southern flavored rock, like Lynyrd Skynyrd & Crosby Stills Nash and Young… I know – walking contradiction here! (laughs)
HRH: Femme Fatale dissolved in 1990. What exactly caused the band's break-up? Was it more because of the drastic change of industry around that time, or some personal conflicts?
LL: The truth is the label didn't want the band any more, feelings got hurt, MCA wanted to keep me as a solo artist, and things just got weird. Looking back I could have stayed with the label, but they wanted to make me responsible for being in the red and my manager didn't want to do that. Of course there was a lot of inner turmoil… there usually is with bands, right?
HRH: What about the Femme Fatale's sophomore effort Lady in Waiting (1989). After many years of delay, in 2009 it was announced to be released via an Australian record label Suncity Records…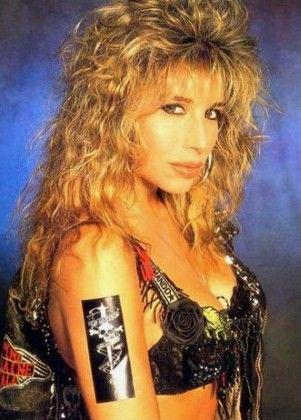 LL: It hasn't been released – Sun City was a joke of a label, took some tracks, didn't pay for them and who knows what happened with them. On the bright side, I've been talking with UMG which now owns the Femme Fatale record and we may be doing a re-issue with a few bonus tracks from Lady In Waiting, which would be great because there are some great tracks from that record!
HRH: Despite the fact you're known as one of the finest rock 'n roll female singers, your 2002 solo effort was much more country-oriented. Many 80's hard rock bands or artists went country during the last few years – what was the reason for that in your case?
LL: I think that a lot of metal rockers fled to Nashville – things were pretty dried up in L.A. for a while, so everyone went country (laughs) But I was always a little country way down deep, so I saw it as a natural expression. Short-lived but a blast! I still visit Nashville and love that town.
HRH: One of the songs off your solo album is "American Girl" – a track which in fact can be considered as semi-autobiographical . What meaning this song has to you and what are the other highlights of the album in your opinion?
LL: That is a great song for sure – just a track that I had fun with and kinda tells my story of coming to L.A. & wanting to be in Playboy magazine… fun to perform.
HRH: Another project you were actively participating in during the last decade was Snowball's 2000 release. Can you tell us a bit more about this?
LL: Yes I am slightly schizo so I did the Snowball record with some friends of mine in Seattle – lots of late hours and drinking in the studio. Those were some wild times. We recorded in the same studio that Pearl Jam recorded in and I swear that studio was full of ghosts. Loved my time in Seattle.
HRH: 2009 was the year of Roktopuss, a project you participated in along with Roxy Petrucci (Vixen, Madam X etc.) Any comment on that?
LL: Wow see, I am schizo (laughs) but sometimes things just present themselves and you run with them. Roxy and I had been friends for a long time and had always wanted to work together. We wrote some great tunes even though she was on the east coast and I was west. We recorded with Jeff Young and Michael Wagner produced 2 sides. Great stuff, but it was too difficult to make things happen since we lived so far away from each other. I love Roxy and can't wait to be on the Cruise with her and the rest of Vixen.
HRH: Next year, you formed an all-star band L.A. Nookie with Alex Kane on guitar (LSD, The Ramones), Lisa Leveridge (Courtney Love/Hole) on guitar, Share Pedersen (Vixen) on bass and Jeff Bowders (Paul Gilbert) on drums. In this line-up you already supported such acts as Ratt or Kix. Any future plans considering this band?
LL: I love the concept of this band! Super good shows and great musicians. I would like to do more with this, but now I have my TV hat on and Lisa just had a baby, Share is back where she should be which is with Roxy and Janet. So this is on the back burner for now.
HRH: Are there any other music projects you would like to introduce to our readers?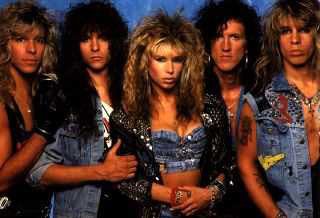 LL: Athena (Lee, a drummer and Tommy Lee's sister) and I and her son Miles wrote the theme song our show. It's really a cool tune called "Ex-Wives Rock" – hoping to put that out once the show comes out. But other than that it's all about Femme Fatale and the Cruise!
HRH: Both the music industry and music itself have changed much since the eighties. What is your take on those changes? Nowadays, do you find any new artist or band promising and appealing to your music taste?
LL: My musical taste is all over the place but my heart is in the '80s !! I still listen to Motley Crue, Poison, Van Halen. I like Nickelback, 20 Seconds to Mars, Adele, Halestorm. There are so many I like, it's just a different time. Nothing will ever be like the '80s.
HRH: Now, a bit of girl talk… Femme Fatale is often said to be remembered more for your image and onstage personality than the music itself… What was your attitude towards that? How did you manage to keep a balance between your striking sexuality onstage and a natural desire to be appreciated also as a talented singer and a songwriter, not only 'a pretty face'?
LL: The truth is I didn't really care if people got it or not. When you're on stage, at least when I'm on stage, something guttural takes over – and I just go for it. The real fans of Femme Fatale know I am a good singer, but the bottom line is that I'm not afraid to rock my ass off ! That's what I do best!
Hrh: Rock 'n roll is often said to be a guys' thing. Being one of the few ladies in the world of the 80's hard rock among Lita Ford, Joan Jett, Vixen, Fiona etc. were there any gender issues or indications of sexism you experienced personally?
LL: It was pretty tough back then trying to get attention in a music world that was dominated by guys. But there was Lita Ford just tearing it up on guitar and the girls from Vixen that could really hold their own. Obviously there is sexism everywhere, but I don't really care about it – I like being female.
HRH: Towards the end of the interview, maybe let's reveal some little secrets… After all those years, how do you keep yourself and your voice in such a great shape?
LL: When I know I have a show coming up I have to do vocal warm ups. So when I book something I start doing vocal warm-ups… at least 3 weeks out. If I don't do that, I will suck! And as far as keeping myself in good shape, well it gets tougher as I go… I run pretty much everyday and definitely do what I can to keep my skin looking good… otherwise I just drink some vodka and forget about it all (laughs)
HRH: Considering all the records you have released, which one you are the most proud of?
LL: Definitely, the Femme Fatale record. It has stood the test of time, and people still listen to it. I love that! And my voice was in really great form back then.
HRH: What are your future music plans? Anything connected with Femme Fatale or LA Nookie?
LL: It's all about the Monsters of Rock Cruise and some other one off dates in 2013. Check my website for more information www.lorrainecafe.com and on twitter at femmefatale69 or lcafemsn1.
HRH: Thank you for an interview! Any message to your fans and Hardrock Haven readers?
LL: Thank you all for your awesome messages and for stickin' with me all these years! My Femme Fans are the best! Also look for my TV show "Ex-Wives of Rock" on the Slice Network in Canada and fingers crossed it comes to the States. Oh, and you can also email me at Lorrainerocks@me.com . Keep rockin' and I love YOU!!
by Alexandra Mrozowska
- Columnist –
To learn a hard way how it feels to grow up in the Communist/early post-Communist country such as the 1980s/early 1990s Poland, but with a heart soaked with the American hard rock music… to dream big and to leave those dreams behind only to have them revived by someone who's always been one of your biggest guitar heroes… Sounds much like a Cinderella story! But that's exactly how it goes for Andrzej Citowicz – Polish guitarist, who's talent had been discovered by no one else than Warrant's Erik Turner and Jerry Dixon, what might just have placed him on his rocket to deserved stardom… who knows! Although busy with planning a follow-up to his first release Year of the Dragon, he devoted a bit of his time to talk with Hardrock Haven about how his biggest dreams are coming true now.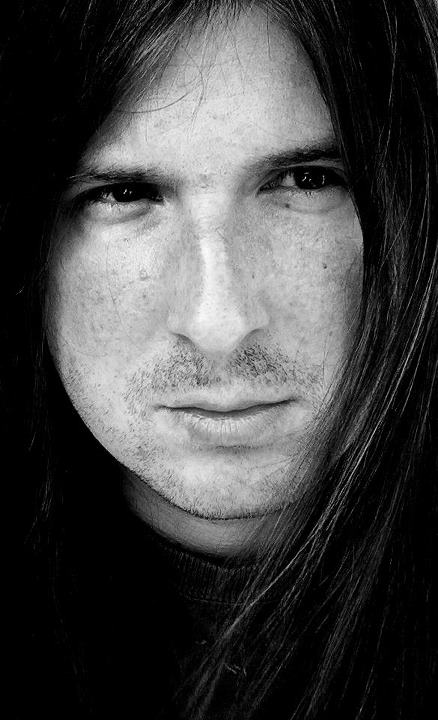 HARDROCK HAVEN: How did you musical journey start? When was it, when you've discovered the world of music?
ANDRZEJ CITOWICZ: Like any teenager at that time I was intrigued by the Bon Jovi's album New Jersey and Def Leppard's Hysteria. Their music opened my eyes to a new world of melodies, melodies that touch both heart and mind.
HRH: What was the definitive moment of picking up the guitar and who or what was your inspiration to do so?
AC: It was in 1989… you all know that ancient Egyptians had several gods and so does the rock world… and so I have my own guitar gods! Eddie Van Halen, Phil Collen… but let's say that the turning point was when I was watching MTV Music Awards 1989. Richie Sambora and Jon Bon Jovi playing "Livin' on a Prayer" and "Wanted Dead or Alive" – it all came to me…. That was it ….. this is what I wanted to do with my life; inspire people as they have inspired me.
HRH: Let's concentrate a bit yet upon that early period – what were your musical influences, whom could you call your greatest heroes? What were the first rock records you owned and the first bands you saw live?
AC: As mentioned before, I have been influenced by numerous amazing guitarists… I do not want to leave any not mentioned, but you know when you have a soft spot… It was for Richie Sambora; after all, because of him I had decided to play the guitar… Phil Collen from Def Leppard, Jon Bon Jovi, Desmond Child, all those great 80's hair bands… My first rock record was New Jersey album, of course… And the first show? If I remember correctly, it was 1991 Monsters of Rock with AC/DC, Metallica and Queensryche… those kinds of performances that leave in awe.
HRH: Which record could you call a definite soundtrack to your life and why?
AC: A life-altering soundtrack was – after my father's death – Bon Jovi's These Days… Every piece of this album, the lyrics and emotions it gave me… Yes, I can definitely say that is a soundtrack of my life – for many reasons.
HRH: There is no doubt that a geopolitical situation of our post-Communist country – Poland – had a lot in common with your early struggles as a young musician. Could you comment upon that?
AC: Growing up in the middle of a very critical political status was hard… although my parents tried to spare me the hardships they went through, I felt it nevertheless, being a son of a miner who – as a result of poor health – suffered to make ends meet. We were deprived of a lot of luxuries (as they used to call it) and so it was hard for me, as an ambitious musician, trying to make it to the music world.
HRH: In what was you tried to promote your music and yourself in the next few years, until Down Boys Records thing came along?
AC: Good question! (laughs) Well, there was a time when MySpace was my window to the world – a place where I had the pleasure of meeting a lot of people who listened to and appreciated my music. Now, of course, there's a lot of channels that help musicians like me.
HRH: There is no doubt a real breakthrough for you was hooking up with Down Boys Records. How did it start? From where you know Warrant's Erik Turner and Jerry Dixon, the guys who own the label?
AC: Yes, it's funny how fate sculptures our lives and one things lead to another… Erik Turner had been always there for me in many ways, as a band Warrant is one of my all time favorite bands, and I had the pleasure of getting to know Erik when I sent him my demos. Erik Turner and Jerry Dixon gave me a chance of a lifetime. They believed in me right from the start and through them I hope that my music will reach the whole world.
HRH: This year you've released your debut album entitled Year of the Dragon. What is the meaning of a title?
AC: It Is a funny story! "Year Of The Dragon" was a one of the first songs that Down Boys Records heard… 2012 is the year of the dragon, according to the Chinese Horoscope. In 2012 I got my contract and my very first CD ever. Plus, I was born in 1976 – it is also the year of the dragon … so, as you can see, the title has a lot of significance to me.
HRH: Could you take us through your personal highlights of Year of the Dragon, song by song?
AC: "Year of the Dragon" was actually inspired when I visited a fortune teller who informed me that I have the sign of the dragon – according to the Chinese horoscope. As a young boy I always liked dragon stories.
"For My Wife"… I met my wife in 2008 and it had been a turning point in my life, I wanted to dedicate a song for her, and that is how this piece was created.
"You're My Everything"… Love and passion have always been rich subjects for many artists but, when love is felt and lived after so many years of agony it is worth celebrating every moment of it.
"Everybody Needs Someone To Love"… Loneliness is a trigger for a lot of musicians to create lovely melodies. It was a very stressful time in my life when loneliness took its toll on me.
"Nonna"… Nonna is an Italian word for grandmother. When my wife lost her grandmother I was far away from her, we were not yet married and I wanted to contribute anything to honor the memory of this wise woman who has brought up my wife to be the woman she is today.
"On and on" is a song about time that goes by without you noticing how precious it is especially when you lose a loved person.
"Rockmageddon" has a special story. It was after watching the movie Armageddon that I decided to create my own musical piece, showing off with my guitar.
"Summertime" is about the Polish forest and the beauty of nature in the summer while having a cold beer in your hands (laughs)
"It's Tearing Out My Heart" is about all those years of Communist era in Polish history. The deprivation and fear that darkened our days… and the stolen youth…
HRH: One of the musicians engaged in the process of making the album was Dirk Arnicke. Could you tell us more about his input and influence upon the final shape of the record?
AC: Dirk Arnicke is my producer; we met by pure chance on SoundCloud, where he heard my music and appreciated it; later we became more than friends and music buddies, we became somewhat a family. Dirk is a man of vision when it comes to music… once you get him started he'll never stop! He is a perfectionist and that is what I need at this point of my life. I hope that together on my next album we dedicate a piece of our heart, mind and soul to the world… music as we feel it!
HRH: Which of the tracks off the record is your favorite and why?
AC: I guess that if I had to choose, it will be "Summertime". In this song (demo actually) I revealed myself and my deepest feelings at that time; it's a summer breeze for the people who are dreamers!
HRH: For all the readers interested in getting to know you and your works – please advise where they can do so!
AC: To all those who would like to know me better, I would be honored to get in touch with all of them through:
www.citowicz.net
https://www.facebook.com/andrzejcitowicz
http://www.youtube.com/user/Citowicz/videos
HRH: What you're currently up to is the process of recording your second album. What can we expect after this release? Will it be any different than the previous one?
AC: My upcoming album is going to be a lot different than my first. I can say that it will be more pro and again my collaboration with Dirk Arnicke… like the break of a new dawn for me. Be prepared of an 80's album in the 21st century!
HRH: You've already revealed that this album will feature a plenty of surprising and notable guest musicians. Could you lift the curtain on – at least a little bit?
AC: Too early to say but yes… I've got in store a lot of surprises… Artists I used only to read about in papers have agreed to honor my album by their presence. I'm living the dream thanks to many people, and I hope that I will please all those who are expecting my work to come into the light.
HRH: When the new album is planned to be released? Are there any further plans concerning its promotion?
AC: First single, as I mentioned before, should be released around Christmas Time this year… the rest of the album – before summer 2013. For sure, there will be a few clips on YouTube, some press releases and stuff. Right now I'm focusing on the new single… a lot of work but also, a lot of fun! (laughs)
HRH: Do your plans concern any live performances, where you could present your music to the wider audience?
AC: Well, it's too early to say – as my album is not out in the light still – but I'm open to all the suggestions once my first single is out at Christmas. For further details I invite everybody to my official site www.citowicz.net and my Facebook page.
HRH: In general, did your musical inspiration changed throughout the years?
AC: Actually I'm an eternal, faithful and loyal lover of the 80's! (laughs) It was then when I fell in love with music and there I will always be. Don't wanna say that I do not listen to nowadays music, but I can say that a very few of modern artists represent what I feel.
HRH: How do you judge the current music scene and the music industry nowadays? What is your comment upon such phenomena as illegal downloading etc?
AC: Well… The competition is a jungle now, and I am so lucky to get to have a place in the jungle, if I may say, with all the new bands, and the new styles of music that exist… It is also very exciting to see how all the young artists fight their way into the music business and how the music industry changed through the last two decades. About illegal downloading… it is a pity – honestly – because it's like fighting the unknown. Thousands of sites every day… On the other hand, I know that a lot of music connoisseurs are ready to pay for music that they like and follow the correct channels. Of course getting the fans to pay for your work is hard. There's a lot of competition, and a lot of great artists out there. I hope for the best for everybody.
HRH: What is your biggest dream concerning music yet to be come true? Who you'd like to collaborate with in terms of recording or performing?
AC: Ha! My dreams are big! Playing with Richie Sambora, making a song with Desmond Child, finding Bob Rock's name on my CD cover… it would be great to go on tour with Def Leppard or Motley Crue… Yes, maybe one day… (laughs)
HRH: Thank you for an interview and good luck in the future! Is there anything you'd like to add in the end?
AC: I'd like to say thank you to all of you who were interested to get to know an artist like me… I'd also like to ask everyone to wait patiently for my next album, 'cause you'll have a chance to taste a blast from the past in an unique style. It has been a pleasure. Thanks a lot.
Rock on, people, and never give up!!
by Alex Barbieri
- Columnist –
Thom Gimbel. You may not be familiar with the name, but he's played in two of the world's biggest rock bands: Aerosmith and Foreigner. Currently, Gimbel is crossing the country on Foreigner's summer 2012 tour promoting their new live CD, Alive & Rockin. He took 15 minutes to talk with HRH about his favorite memories on tour, the impact of the "Rock of Ages" movie on the band, and his second passion—golf.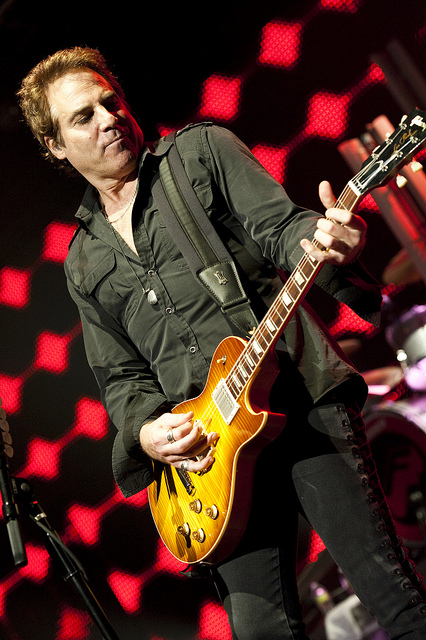 Hardrock Haven: Thom, you're my new hero. You get to tour the world in one of the planet's most popular rock bands, and in your downtime, play golf in celebrity tournaments. Plus, you can probably walk around any Walmart without being hassled. When you were learning saxophone and flute as a kid, and going to Berklee College of Music in Boston, do think it would work out so well for you?
Thom Gimbel: Hi, first of all, thanks for the kind compliments! Regarding that first question, I definitely dreamed of these days when I was younger, just starting out. I think I thought that, if I worked as hard as I could, with some luck maybe some good things would happen someday.
HRH: Tell us what a typical day on tour with Foreigner is like for you. What time do you usually wake up and what do you have to do on show days?
TG: Every day is so different, but usually it's wake up, try to figure out what day it is, coffee, breakfast, go to the gym and then go to the show and get ready to rock!
HRH: "Cold As Ice," "Double Vision," "Hot Blooded," "Urgent," "Jukebox Hero," "Waiting For A Girl Like You," "I Want To Know What Love Is," the list goes on. What is your favorite to play live? Is it "Urgent" for the killer sax solo?
TG: I really, truly, immensely enjoy playing every song that we do. I have no favorite!
HRH: One of my personal favorites is "Starrider," a song from the first album that Mick Jones sings and you play flute on.
TG: Yes! "Starrider" is a huge hit with our audiences. I love playing the flute parts and seeing Mick Jones light up his guitar. It's cool to hear him sing too.
HRH: A recent press release announced that the movie "Rock of Ages" sent downloads of Foreigner songs skyrocketing, and the band has three hits on the soundtrack: "I Want to Know What Love Is," "Juke Box Hero" and "Waiting For A Girl Like You." How has the movie impacted the band's live shows? Are you seeing bigger audiences out there this summer?
TG: We have been enjoying huge audiences each year. And yes, you are spot on, attendance seems to get even larger with more exposure in the media/arts.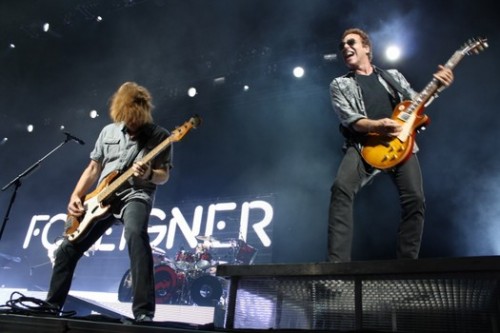 HRH: Let's go back to 1989 when you joined Aerosmith for their "Pump" tour. Did that blow your mind, and what are some of your favorite memories of touring with the band until 1995?
TG: Whoa!! Lots of long answers available to that short question! Ok, yes, it was mind boggling to tour with, and get to know those guys.
Favorite memories would be:
Woodstock 2. Over 200,000  people.
MTV Unplugged.
Saturday Night Live, all four times.
Wayne's World 2.
And doing so much vocalizing with Steven Tyler. We had a lot of laughs while doing vocal warm up exercises, which was a daily ritual.
HRH: What are some highlights of the tour last year with Journey and Night Ranger? Did you ever get mistaken for Neal Schon? You two could be brothers.
TG: Neal and all of the Journey guys, and all of the Night Ranger guys, were amazingly cool to tour with. Great times, record-setting attendance, and amazing performances by all three bands each and every night.
It would be an absolute honor to be mistaken for Neal Schon, although that has not happened. I did have one very funny photographer kid me once about it by saying, "Dude, you were great in Santana!"
     
HRH: OK, let's talk golf for a bit. What are some celebrity tournaments you've played in and any interesting stories from them?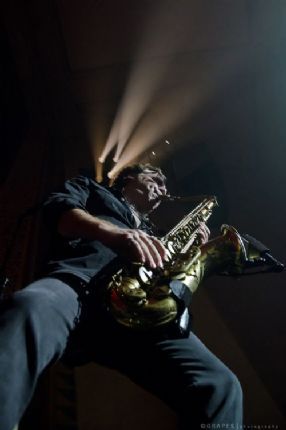 TG: Are you kidding?!! The stories I could tell! Ok, the best one was always the annual KLOS Mark & Brian Celebrity Golf Tournament/fundraisers from 2000 through 2004 in Los Angeles.
The night before we would all check in to the resort  and have a huge dinner party. And I mean PARTY. After dinner, we would have a sing along around a piano. What a scene—guys would sit down next to me on the piano bench.
I remember looking next to me and seeing Fee Waybill from The Tubes, and Kevin Cronan and Dave Amato from REO Speedwagon, and Steve Lukather from Toto, plus countless others—all of us singing and partying and laughing until our stomachs hurt. 
The best part was that Mark and Brian raised a bunch of money to help kids who really needed and still need help. Those tournaments benefit The Make-A-Wish Foundation.
HRH: Besides golf, what are you involved in outside of Foreigner? Any charities or organizations you want to plug?
TG: Yes, absolutely.  We mostly try to help out with VH1′s Save The Music program and the GRAMMY Foundation. Both help schools in danger of having music programs cut from their budgets.
HRH: Is there anything you want to say to Foreigner's fans, and the Hardrock Haven readers around the world?
TG: Just, let's just keep rockin'! I believe that rock music is based on great songs and performances and an attitude and energy. That is what we, and our audience, is all about! Come on and "join together with the band!"
HRH: Thom, thanks again and I'll see you guys live August 2 at Alive@Five in Stamford, CT. Keep hitting 'em straight!
TG: Thanks Alex, you sound like a golfer. Let's tee it up some time. Hope to see ya at the show!
Visit Foreigner's official website:
http://www.foreigneronline.com/
Like Thom Gimbel on Facebook:
https://www.facebook.com/pages/Tom-GimbelForeigner/158766497540283
Order Alive & Rockin' on Amazon:
http://www.amazon.com/Alive-Rockin-Foreigner/dp/B007OCD1FI/ref=sr_1_2?ie=UTF8&qid=1342633216&sr=8-2&keywords=foreigner+alive+%26+rockin
by Mark Allen
- Senior Columnist –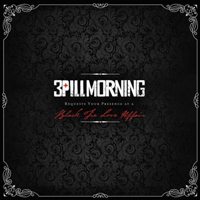 3 Pill Morning have hit the modern rock scene, not with the intention of revolutionizing the genre, but providing another high quality addition to its sometimes stagnant pantheon. Some have dubbed this style of music "fast food rock 'n roll," and while they are not really wrong, who among us has never simply craved a Big Mac and fries instead of a fancy four-course meal? With their slick production and uncanny ability to craft a killer hook and sing-along chorus, 3 Pill Morning offer instant ear candy gratification.
As modern rock ear candy goes, this is good stuff, more than ready to hold its own against the big boys like Hinder, Nickelback, Saving Abel, etc. Actually, this annihilates pretty much anything the massively overrated Saving Abel has ever released, but that may be a digression not worth taking…except we just did. So, getting back on track…
Every song is a keeper—your Skip button may develop abandonment issues while this album is playing—and with every track clocking in right around the tri-minute mark, they come in, get the job done, and move along without overstaying their welcome. Kind of like a male gigolo that specializes in quickies. Call it disposable commercial fluff if you must, but it's very enjoyable commercial fluff.
3 Pill Morning bring energy to their sound and caboodles of crunchy guitars. No, it's not Megadeth… but it's not Richard Marx either. Black Tie Love Affair is a punchy album, packed with catchy beats and get-your-body-moving grooves, not to mention sharp choruses that snag your ears on the spot. Sure, originality is a scarce commodity and longevity may be an issue down the road, but in the here and now, this is as enjoyable as a gallon-sized Grape Slurpee on a hot summer day. Some bands want to rage against the corporate rock format, but 3 Pill Morning have embraced the tried and true (and sometimes trite) tropes and simply delivered what fans of this genre want to hear. It's easy enough to criticize if you are so inclined…but it's even easier just to cast aside your pretensions and enjoy the ride.
The song quality remains consistently high, though there are, naturally, peaks and valleys—rare indeed is the album that can maintain perfection for its entire duration. Still, for the most part, Black Tie Love Affair maintains a high plateau from start to finish. "Rain" kicks the album off in fine fashion, an infectious rock song with riffs that are impossible to resist and a sultry groove that penetrates and then activates the pleasure centers of your brain. Those who enjoy things on the sleazier side will get a kick in the crotch from "Skin," which pumps out a plethora of pandering hooks, panty-dropping lyrics, and one of the catchiest refrains on tap. The band experienced some indie success with "Loser" and it resurfaces here to show why, whiplashing out of the gate with all cylinders smoking. Just before the album closes, you get "Revolution," the kind of gang vocal, fist-pumping, arena-ready rock anthem custom-designed to be blasted from stadium speakers during an NFL game. Expect this song to appear on an ESPN highlight reel any day now…
Honestly, aside from a somewhat conformist approach, there are precious few negatives to fire at these hard rockers. They dish out fun, easily-digestible modern rock with a sense of integrity that's easier to swallow than a sugar-filled placebo. They may not usher in the dawning of a brand new trend in rock music, but that's not their goal and not every band needs to be cutting edge to be worthy of attention. Modern hard rock connoisseurs who don't check out 3 Pill Morning deserve to be beaten until they are black and blue.
Genre: Modern Rock
Band:
Jeff Stebbins (vocals)
Ryan Walch (guitar, keys)
Charlie McCoy (bass, vocals)
Trent Laugerman (drums)
Track Listing
1. Rain
2. Skin
3. Nothing's Real
4. Loser
5. I Want That For You
6. So Good To Leave
7. Take Control
8. Daddy's Little Girl
9. Revolution
10. Drive By Lies
Label: A2Z, Page 2 Music, eOne
Webpage: www.3pillmorning.com
Hardrock Haven rating: 8.7/10
by Alissa Ordabai
- Senior Columnist –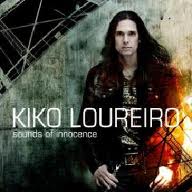 Apart from having to do with how the industry works, there is perhaps an additional reason why Kiko Loureiro likes to release his solo albums in the summer. Their sprawling, transparent melodies, dancing grooves, and easy-going vibe make these instrumental guitar gems perfect soundtracks for summer drives and walks, or simply for mellow afternoons spent outside doing little else apart from looking at the clear sky and watching the clouds.
More light-hearted than Loureiro's previous solo release Fullblast, the new album picks up where its predecessor left off. Latin grooves, non-obsessive thrash riffs, syncopated staccato beats, and floating, sweet melodies transport you into the instantly recognizable Loureiro universe – bright, playful but with just enough amount of reflection to stay memorable.
Loureiro's chops are – as always – impeccable, such as on standout "El Guajiro" where he mixes Brazilian rhythms with funk and metal, but less ostentatious than on the previous release. The luminous melodic sparklers which made Fullblast such an enthralling album are also giving way to more modest melodic ideas. Still, the through-composed tracks with their constantly developing themes make sure the album stays interesting despite of Loureiro's methods now being so familiar.
Accessible, but at the same time elegantly sophisticated, this is a fitting – albeit not a hugely intriguing – addition to the Angra guitarist's solo catalog.
Genre: Instrumental Guitar, Hard Rock
Track Listing:
1. Awakening Prelude
2. Gray Stone Gateway
3. Conflicted
4. Reflective
5. El Guajiro
6. Ray of Life
7. The Hymn
8. Mãe D'Água
9. Twisted Horizon
10. A Perfect Rhyme
Label: JVC / Victor Entertainment
Online: http://kikoloureiro.com.br/en/
Hardrock Haven rating: 7/10
by Alexandra Mrozowska
- Columnist –
There's nothing more edifying than a young band with old school roots and passion towards guitar music in the postmodern world of digital, techno and Generation Z. The spirit lives on, it seems! Out of the ashes of the 1980s hair metal, here comes Italy-based Shock Rocket, a bunch of young and promising musicians who know well how to combine their true hard rock roots with the opportunities and possibilities of the modern day era, including social networking and YouTube. Although busy with working hard to get a record deal and to make his dreams come true, the band's guitarist – Marty Favento – managed to tell us a bit about his band.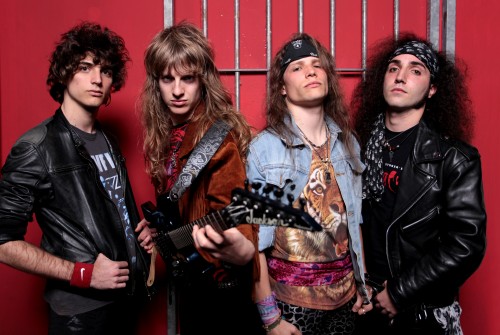 HARDROCK HAVEN: How did Shock Rocket's history start?
MARTY FAVENTO: Well, we formed this group short time ago. It was December 2011. When me and Andrew D decided to form a new, better more mature group than our ex-group Wild Ones. Marco Parlante joined us right away and after a quite long searching for the right guy we've found Joey Sixkiller. So here we are… Shock Rocket!
HRH: What is the idea behind the current band's name? The previous one 'Wild Ones' reminds me of 'John Bongiovi and the Wild Ones' which later turned into a well-known rock giants Bon Jovi – was it only coincidental?
MF: Well… believe me or not, they say that the most crazy and unusual ideas come out when you are doing something completely different. And it's true (laughs) A name Shock Rocket suddenly reached my brains when I was under the shower. I was like "Wow, this is something!" so I took a piece of paper and I wrote it to remember it; when we had first band meeting, everybody agreed with this name. Well, our ex-band called Wild Ones was formed by our ex-bass player who took all the rights to decide what name it will be… I remember after first Wild Ones rehearsal (or should I say: my audition) he sent me a message "you played great, welcome to Wild Ones!" (laughs) so that was it… And yes, it was pretty much obvious that was inspired by Bon Jovi, because he was a huge Bon Jovi fan, although he never admit it that he took it from Bon Jovi.
HRH: A bit of interesting trivia is that the American virtuoso Michael Angelo Batio somewhat "blessed" a band with his appreciation of your music. Can you tell us more about it?
MF: Me and Michael are friends for about 2 years. I gave him Wild Ones' Rock Revolution EP when I've met him for the first time and he actually replied to me in a month that he really liked it. Next year I met him again and we played together; it was really fun… awesome! Some of my dreams came true. He's a great guy, very talented and helps me a lot with my career giving me advice and right directions of what to do and not to do. Very inspiring person.
HRH: You've toured with such groups as Crazy Lixx and Tuff…
MF: I prefer Tuff. Stevie Rachelle and I are in very good relationship and we are always happy to have a gig together. Tuff is somehow a legendary Sunset Strip band and I like to hang out with those guys who know a lot bout the '80s music scene and can tell some stories what happened back then. Crazy Lixx are cool, I think they sound great and have cool songs, but anyway I would pick Tuff… I really love What Comes Around, Goes Around album, I think is a classic hair metal album and I always like to hear those songs live.
HRH: Rumor has it that you already have lots of songs ready to be recorded. What can we expect after this material?
MF: We've just recorded Lift Off Demo CD which has 10 songs. It will be released in a month or so, and I'm constantly writing new material – I got a lot of tunes ready to be rehearsed with the band. Right now we have 4 new songs that are not recorded yet – they kick ass! And well… it's hard to say what can you expect… I think everybody got their own expectations… I think we are heading towards songs with a lot of crazy guitar hooks, catchy lyrics and melodies and lots of groove and power..I think that's what Shock Rocket is.
HRH: Are there any particular producers who are you interested in working with?
MF: Yes, Beau Hill – who produced bands like Ratt, Alice Cooper, Winger, Europe, Gary Moore, Twisted Sister… just to name few of them! He's interested in producing our future album. I think we could really do a great job together. I trust Beau, he never disappointed me with his production.
HRH: From what I've heard about you, there are many hard rock listeners who find a lot of Dokken influences in your demo material. Do you agree with it? Which other influences would you pick as crucial to the band's sound and image?
MF: Well, probably… I'm a Dokken fan, not a huge fan, but I always loved George Lynch's riffs, and that tight rhythm that Dokken has… We are mostly inspired by bands like Extreme, Ratt, Mr. Big, Van Halen, Winger, Firehouse etc.
HRH: Talking about image… how important is the visual aspect of the band to you? To what extent do you as band members follow the certain rocker/metalhead style and do you treat it as only an addition to the music, or maybe an equally important element?
MF: Image is a very important. I think that the way you sound is closely connected to the way you look. It would be funny to see a guy with short hair and regular clothes, who's playing '80s riffs – somehow those things don't fit together. We dress in the '80s hair metal style with some elements of other styles and periods to look more fresh and more unique – not as just another hair band. Although I believe that music comes first and the image is second, unfortunately most people pay more attention to "cool clothes" rather than "cool playing". Yes, that sucks, but… hey, it's 2012, not 1981 unfortunately!
HRH: Let's talk about visual aspects of rock 'n roll yet a bit more. Shock Rocket is mostly inspired by the 80′s era – the days when visuals meant everything and when, (in)famously, "video killed the radio star." Those were the days of huge pyro explosions, lighting shows and surprisingly diverse and custom designed stage gear such as mechanical drum risers, for example. What is your take on that? Would Shock Rocket follow the pattern and breath fire and spit blood if they could, in vein of the good ol' KISS, if only for the show?
MF: Yes, I think that's awesome! Nothing better than to have custom set stages with custom designed equipment, effects, pyro stuff… it's all awesome. I'm a big fan of "theatrical part" of the show… somehow it makes it more interesting, it's like going to see an adventure or horror movie (laughs) I think we're also gonna do some of that in the future, for sure… but definitely we're not to emulate or imitate some of the giants like KISS! I think in order to become recognized you must do something different. We will never wear make-up like KISS, 'cause we are not KISS – as simple as that! In the future we'll establish an "artistic team" behind us who will find perfect ideas for our stage shows. After all, the whole idea behind the music is also to make a good show: we are a live band, not just studio freaks, we belong to the stage!
HRH: Now let's talk a bit about what rock 'n roll is about – playing live, headbanging and picking up the groupies! What's the atmosphere on Shock Rocket gigs?
MF: We're a band with the positive message and happy "vibe". Most of our fans are girls – they're getting really wild at our gigs, jumping, screaming and stuff. It's awesome to see that. Well, what matters to us is that we never see a person walking sad or angry from our show – our goal is to make people happy; our gig is a huge party and everybody is invited. And well, let's spare the details concerning the groupies… I will just say: "They're awesome!" (laughs).
HRH: What is your opinion about the current situation of the music industry? What are the chances of promotion for debuting old school rock/metal bands?
MF: Music industry has always had one simple rule: "selling big", just like any other industry in the world… They don't care if you are glam, grunge, heavy, thrash, whatever… as long that can make some money out of it, that's fine for them. Good thing is that I somehow see that in future hard rock/heavy metal bands will become the big part of music industry again… people are getting back to basics to listen to 60′s,70′s, 80′s and 90′s rock and there will always be bands who'll sell that. I can see that with Shock Rocket – people love us 'cause we do the "old thing' in a new 2012 way… we don't sing stupid songs like Justin Bieber and that's why we will always have loyal and supportive fans. For promotion, the Internet is a tool number one… putting songs, pictures, videos online is an effective and free way to promote ourselves.
HRH: Which other young groups from your genre you find promising or interesting?
MF: I don't know really… I think that Nasty Habit is a cool band – they're from USA, young guys with right looks playing right hair metal. Of course, there are also some other acts I don't remember names of right now..
HRH: Since Shock Rocket remains an unsigned band yet… having to choose between independent record label which gives an artist a chance to freely express themselves, or one of the major labels such as Sony or Universal which has a crucial influence upon the artist but gives them enough opportunity to develop their career, what would you prefer?
MF: Signing with major, of course! I think there is a always a solution to do something that you want to do and what they want you do to… it's not that bad… I mean, if they sign hair band… they haven't just signed them just to force them to cut their hair! (laughs) In that case, they would choose somebody else! (laughs) I have very "commercial business" mind, so I always make songs that are catchy, sing-along, easy to be noticed and remembered..
HRH: Facebook, MySpace, YouTube – nowadays, these are the tools for the unsigned bands to come into the spotlight and spread the word about themselves all over the world. How would you judge their role and influence upon your band's progressing career?
MF: Agree! These are the pages where everybody can see or listen to you. Without that, a new band has no potential or future… You can be the best band ever, but if nobody knows you, you're done… We have Facebook page with 7000+ fans and YouTube account that has over 34,000 song plays right now… pretty cool.
HRH: Now let's allow our imagination run wild! Imagine Shock Rocket in ten years from now…
MF: In Los Angeles rehab center… resting and putting all the pieces back together after a Third World tour (laughs).
HRH: What are the band's current plans?
MF: We've just filmed our debut music video… so the plan is to release that, to release our demo CD… and in future, to move to Los Angeles and get a record deal, and everything that comes along with that!
HRH: Any last word for the Hardrock Haven readers? Maybe a bit of encouragement to check out the band's material available on YouTube?
MF: Thank you everybody for reading this! Shock Rocket loves you! Thank you for your amazing support. Yes, check out our tunes on YouTube… in September our debut music video will be also uploaded! Stay tuned, rock on!
by Joe Mis
- Columnist –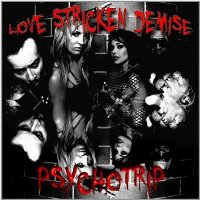 From out of Dallas comes the hard rocking quartet that calls itself Love Stricken Demise, and they've just released their first EP, a four track disc called Pyschotrip. Although the band may be unfamiliar, some of the members may not be, particularly if you are a fan of American Idol.
Founded in mid-2011 by guitarist (and actor) Billy Blair and drummer Rico, Love Stricken Demise went looking for a voice and quickly convinced American Idol finalist Nikki McKibbin to front the band. They soon added bassist / guitarist (and celebrity hairdresser) Holly Wood and the lineup was complete. After a few live gigs they hit the studio to record a single, "Celebrity High," and then their EP. Psychotrip was produced by Grammy award winner Sterling Winfield (Hellyeah, Damage Plan, Pantera), and the veteran's touch is obvious – allowing LSD to deliver a very polished and consistent sound.
The EP opens with the punchy glam rocker and title track "Psychotrip." This track gives McKibbin a chance to cut loose vocally while showcasing the solid rhythm skills of Rico and Wood and slick riffing from Blair. "Celebrity High" is a somewhat crude and gritty song that speaks to McKibbin's battles with personal issues and drugs, and a celebration of her successful rehab. This track is very drum-driven, but it features a great guitar solo by Blair. "This Life" is a pounding blues rocker with a great bass and drum groove. McKibbin's raspy voice is ideal for this track, but the song is a bit drawn out. "Love and Hate" is a more metal track with some solid vocals and great guitar work, and it closes out the EP on a high.
Overall Psychotrip is a decent debut. It allows Love Stricken Demise to present themselves in a variety of styles and moods while showcasing the overall talents of each member. No matter the mood, the music is intense and powerful – no top 40 / AOR material here. While not perfect, LSD has potential. A bit more seasoning as songwiters will only serve to highlight their raw talents. If the band manages to stay focused on their musical careers rather than the quirky jobs or situations outside of music they should be able to carry this momentum into their first full length release.
If you like gritty, ballsy hard rock, then LSD may be the band for you!
Genre: Hard Rock
Band:
Nikki McKibbin (vocals)
Billy Blair (guitars, backing vocals)
Holly Wood (bass, backing vocals)
Rico (drums)
Track Listing:
1. Psychotrip
2. Celebrity High
3. This Life
4. Love And Hate
Label: Down Boys Records
Website: http://www.reverbnation.com/lovestrickendemise
http://www.facebook.com/Lovestrickendemise
Hardrock Haven rating: 7/10
by Justin Gaines
- Senior Columnist –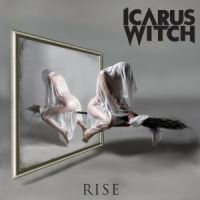 It's only been two years since the last album from Pennsylvania-based traditional metal outfit Icarus Witch, but a lot has changed. Of the lineup that played on 2010's Draw Down the Moon, only founding bassist Jason Myers and guitarist Quinn Lukas remain. They're now joined by guitarist Dave Watson, drummer Tom Wierzbicky and vocalist Christopher Shaner. The new blood (and a slick new logo) is in keeping with the music on Rise, which marks something of a new direction for the band.
Rise is Icarus Witch's fourth full-length album, and if nothing else it was bound to have a different vibe due to the absence of long-time singer Matthew Bizilla, whose unique voice was a key part of the early Icarus Witch formula. Newcomer Christopher Shaner quickly proves to be a more than adequate replacement, with a voice that's notably smoother, but no less powerful. Musically, there has been a major shift in the band's sound. Icarus Witch has always played a fairly melodic style of traditional heavy metal, but on Rise the melodic hard rock elements take a much larger role. It's like replacing the Maiden and Priest influence with Rainbow, Scorpions and (very) early Def Leppard. There's also a more modern rock vibe, especially in the production. They didn't become Emo Witch or anything, but songs like "(We Are) the New Revolution" and "Tragedy" totally have the potential to win over with Black Tide/Blessed by a Broken Heart fans.
For the most part, this new direction for Icarus Witch pays off. They've changed the formula, but they did so in a way that shouldn't alienate their existing fans. Songs like "Break the Cycle," "In the Dark" and the title track wouldn't have been out of place on Songs for the Lost for example, and "Pray" is definitely an old school Icarus Witch number. Rise is still traditionally-minded metal, and it's still done very well, with fantastic melodies, killer guitar work, captivating rhythms and strong, steady vocals. Icarus Witch just has more hard rock appeal this time around, and if that brings them some new fans, you can't say they didn't work hard for it.
If you've been an Icarus Witch fan from the beginning, Rise may come as something of a shock. Give it a chance though, and it should prove to be a pleasant one. Beyond those who would normally check out an Icarus Witch album, Rise ought to appeal to most fans of melodic rock and heavy metal. Fans of the European melodic rock/metal hybrid bands like Jaded Heart, Shakra and Pretty Maids in particular should give this one a try. And if you get the chance, be sure to try and catch Icarus Witch on the road this summer with Widow and White Wizzard. You know that's going to rock!
Genre: Melodic Rock, Heavy Metal
Band:
Jason Myers (b) (k)
Quinn Lukas (g)
Christopher Shaner (v)
Tom Wierzbicky (d)
Dave Watson (g)
Track Listing:
1. The End
2. (We Are) The New Revolution
3. Rise
4. Asylum Harbor
5. Coming of the Storm
6. Tragedy
7. Say When
8. Break the Cycle
9. Nothing is Forever
10. Pray
11. In the Dark
12. Last Call for Living
Label: Cleopatra
Website: www.icaruswitch.com
Hardrock Haven rating: 8.75/10
by Alissa Ordabai
- Senior Columnist –
July 20, 2012 at the Heineken Music Hall in Amsterdam, the Netherlands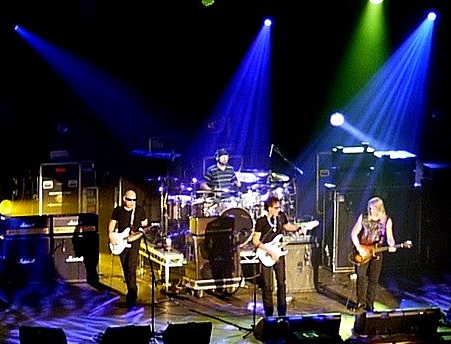 Opening the European leg of this year's G3 in Amsterdam, Joe Satriani, Steve Vai, and Steve Morse have managed to sell out the 5500 capacity Heineken Music Hall, Holland's best purpose-built popular music venue. Renowned for its exceptional acoustics, it did actually deliver an impressive sound, and Steve Morse mentioned during his set how pleased all three guitarists were with the perfect sound-check.
Morse's participation in G3 this year is not only adding a different flavour to this lofty guitar-fest-on-wheels, but highlights the diversity of styles on today's rock guitar scene. His continuing search for ways to mix rock, funk, and jazz made Satriani's transparent melodies stand out even starker tonight, and provided an interesting contrast to Vai's emotional depth and sonic flamboyance. And although the interaction between the three guitar personalities never took flight during the end-of-the-show jam, individually each player has delivered something uniquely personal this evening.
While Vai and Satriani chose to play their most accessible, best-known material, Morse sounded at his best when treading the experimental line between jazz and rock, as well as when working a funky groove in tandem with bassist Dave Larue. Interacting with the guitar on an equal footing, Larue – apart from providing dynamic, imaginative support – was bringing in an intelligent commentary to Morse's extrapolations, adding extra latitude to the set. Morse's technique range was beautifully showcased too – from delicately articulated harmonics to torrential chicken-picking, complementing the range of genres he tackled tonight – rock, jazz, and blues- and country-inspired material showing what an erudite, multi-faceted player he has always been.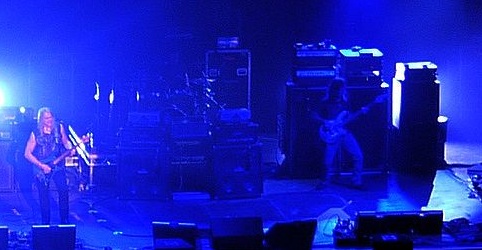 More cerebral than emotion-driven, Morse's set couldn't have been more different from Vai's. When Vai took the stage, it felt like an alien had just landed in front of the crowd. Supercharged and super-loud, Vai began throwing down barnburner chops from the word go with "The Audience is Listening." Grabbing attention and not letting go until the end of the set, he was like a house on fire, and all about that "fierce confidence" as he once described his on-stage feeling to this writer. "I feel like I own the world," he explained. "I am fiercely confident in what I do and I know that when I'm doing it I am demanding that people are being sucked in."
From stompers such as "The Audience is Listening" to meditative torch songs such as "For the Love of God" Vai's set was an uninterrupted, intuitive flow of feeling propelled by his phenomenal technique. A perfect retort to anyone who says that ostentatious chops in rock music are nothing but vacuous indulgencies, Vai's performance tonight was all about technique liberating a player to express exactly who he is, and being an indelible part of composition – from impeccable bends and vibrato on "The Animal", to two-hand tapping on "Building the Church," to the tremolo bar on "Whispering a Prayer" used for getting from one hypnotic note to the next.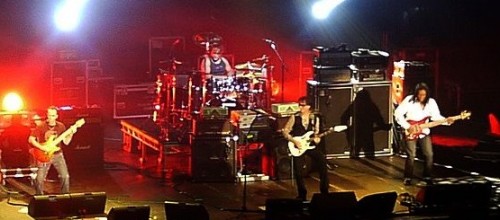 It's staggering how Vai finds emotional strength to improvise so imaginatively at every show he plays, but tonight he tapped into something exceptional, and improvised so generously, you knew this was special. Part of the reason could have been the location. During his banter with the crowd he confessed that Amsterdam was his favorite city, adding that Amsterdamers would be the first to hear his upcoming studio album The Story of Light on August 12 on their local radio.
When Satriani came on stage, he too called Amsterdam "the best place", but kick-started his set so differently from anything Vai's just played, the vibe in the room changed in seconds. The opener "Ice 9" had the crowd singing along right off the bat, wide awake from Vai's hypnosis and ready to be taken on a different kind of trip.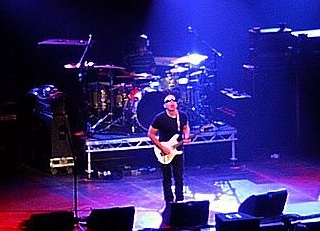 Satch didn't improvise as much as Vai did this evening, and the 9-song set of his best-known material rolled along the well-beaten, familiar track. Sounding simpler and more reserved than he does on the recently released – and quite exceptional – live record Satchurated Live in Montreal, he relied on those well-known riffs and melodies to work their magic without venturing too far off from the studio versions.
The 3-song jam at the end of the show went over the Kinks' "You Really Got Me," Cream's "White Room," and Neil Young's "Rockin' in a Free World." Far from being a real flight of inspiration, it became a tasteful – albeit slightly prosaic – closer to the show. But it proved is that being a world-class pro is about still being able to provide A-grade entertainment no matter how much inspiration you feel at a particular moment.
by John Kindred
- Publisher –
Hot on the heels of his departure from Jorn, Tore St Moren gives Hardrock Haven the inside scoop on his leaving the band and his future plans.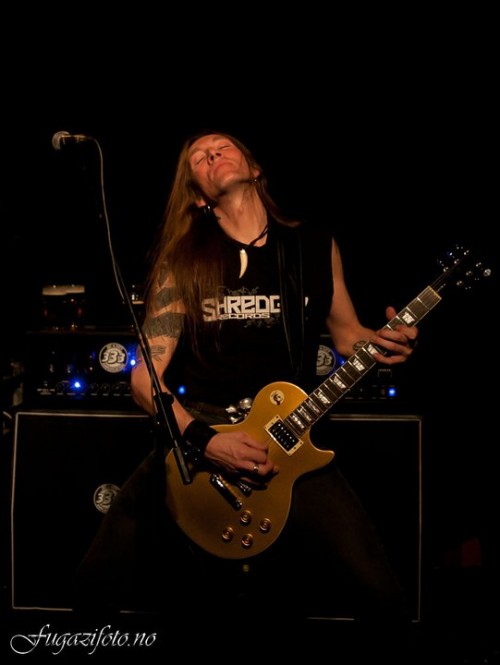 Hardrock Haven: Tore thanks for taking time out for Hardrock Haven.
Tore St Moren: Thank you – the pleasure is all mine.
Hardrock Haven: Let's start off with your recent departure from JORN. This is big news as you have been partnered with Jorn for many years now. What led yourself and Nic Angileri to leave the band?
Tore St Moren: You´re right, it has been quite a few years. I´ve been in the band all the way since the beginning back in ´99 except for a couple of years after the Worldchanger album, when I left and Jorn Viggo Lofstad joined the band to record Out To Every Nation – the only JORN album I´m not on. There were different reasons to leave the band. I´ve wanted to play more melodic and perhaps less gloomy music for some years, while other members of the band have wanted to be darker, heavier and slower. Some of the tracks on the new album were going in the right direction, but I think they should be played live as well. There has also been a lot of bad chemistry between some of us for quite some time, both in the band and in the organization around it, which made it impossible for me to continue working with them. I need to have peace, mutual respect, and equal ambitions within the band in order to perform well.
Hardrock Haven: Was it a hard decision to leave JORN?
Tore St Moren: Of course! This has been my longest relationship with anyone except my close family and my best friends. I´ve sacrificed as much, and also put as much heart into it as anyone to build up the band, so it was no simple and quick decision to make. It´s been on my mind for a couple of years now, and for me as a musician it had to be done.
Hardrock Haven: Do you consider this departure to be for good? Can you see yourself rejoining JORN at some future date?
Tore St Moren: I´d love to play with Lande again – he is one of the most amazing singers I´ve heard, but for now I want to do something else. Maybe in a different setting sometime. There´s no bad blood between the two of us.
Hardrock Haven: You have teased us a bit with the news that you and Nic are working with John Macaluso (TNT, Malmsteen). Is John working on the solo album?
Tore St Moren: Definitely, and I´m very excited to have him on board. John and I actually started talking about this album a couple of years ago. When Nic and John played a tour together just recently and hit it off it felt natural to ask both of them to play on my album. They are my favorite rhythm section, and I feel very privileged to have such amazing musicians in my band. I´m going to Rome in about six weeks to record the drums, and then Nic will record the bass in Switzerland shortly after. The album will be mixed in September/October, and you guys will probably hear it sometime before Christmas.
Hardrock Haven: Does the solo album have a title yet? How many songs do you expect release on the CD?
Tore St Moren: (Laughs) … I´ve done all the songwriting, recording and programming on the pre-production, so the working title for the album is Playing With Myself, but that might be changed before release. I have fourteen tracks ready at the moment. I write new stuff every day, so I´ll pick out the best ones after we´re done recording. I guess there will be 12-15 tracks on the album.
Hardrock Haven: Will the album feature any vocalist or is 100% instrumental?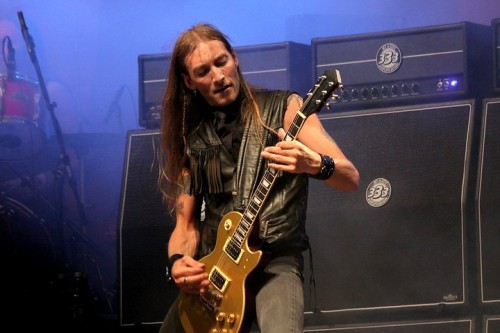 Tore St Moren: This will be an instrumental album – no vocals. "Music without prima donnas" as I prefer to call it.
Hardrock Haven: Musically what can fans expect from the solo album?
Tore St Moren: One thing I really enjoy about instrumental music is that there´s room for more variation musically, and that you´re not necessarily stuck in one genre. I want to reach a wide audience with my music. You can say this is every bit an album for the musician`s girlfriend and fans as well as the musician. There´s a few ballads as well as some fast and intricate tracks, and a couple of straight rockers, but melody and composition is always my main focus. The Jorn fans will recognize a couple of tracks, and hopefully enjoy the original versions as much as the previously released ones. I´m really excited to finally release this album. This is without doubt my best work so far!
Hardrock Haven: After the solo album is done, do you Nic have other projects lined up? Will John be a part of any future projects?
Tore St Moren: As soon as the album is finished we will start booking gigs together, and I can definitely see us make music together in the future. Both Nic and John are great composers as well as musicians.
Hardrock Haven: Last time we talked I forgot to talk about your gear. What types of guitars do you use? Amps? Are you endorsing any products? Effects?
Tore St Moren: My gear might not be very interesting to the geeks, I´m afraid. I do not endorse any products at the moment, but I would if they could come up with products that I´d prefer over what I already have. I have quite a few guitars, but my tobacco sunburst Epiphone LP Classic will always be my one true love. It´s a very cheap guitar, but it always delivers the goods. I went back to using my old Marshall JMP 1 preamp while we recorded Bring Heavy Rock To The Land after playing Jet City live for a couple of years. I´ve actually recorded all my albums with that one. I use the speaker emulator straight in to the mixer. No power amp, cabinet or mic between. I do the same thing on stage, but then I have a power amp and cabinets for monitoring as well as wedges in front. My effects are Marshall as well. I´ve used the JFX 1 for many years. It´s a dinosaur in the FX world, but it sounds very bright and clean, and is very easy to use. I´ve always been a plug and play guitarist. I also use a Vox V847 wah-pedal that I´ve had for about 20 years. The ultimate wah!
Hardrock Haven: For fans interested in you as a solo artist fans they can still purchase your two singles "The Journey" and "Benedicte's Song " on Amazon and iTunes," right?
Tore St Moren: Certainly. And those who do will get a taste of what the album is going to be like.
Hardrock Haven: Tore it was good catching up with you. I hope you have continued success as you strike out as a solo artist. Here's your chance to plug anything I didn't ask you during the interview…
Tore St Moren: Well – I´m planning to give an aspiring shredder out there the opportunity to spread his name around. Mike at Shredguy Records and I are working on the details, and will come back with more details a bit later on.
Hardrock Haven: Again, thanks for taking time out to talk with me. Will talk again hopefully after the new CD is out.
Tore St Moren: Thank you, and remember – SHRED IS NOT DEAD!
Tore St Moren artist page: http://www.facebook.com/ToreStMoren2
Tore St Moren fan group: http://www.facebook.com/groups/torestmoren/
Tore St Moren website: www.torestmoren.com
Tore St Moren on iTunes: http://itunes.apple.com/no/artist/tore-st.-moren/id416870301
by Deb Rao
- Senior Editor –
Already a gold certified sensation in Japan, new super group Animal USA comprised of singer Mike Vescera (OBSESSION/ex-LOUDNESS) starring as METAL-RIDER, bassist Rudy Sarzo (ex-OZZY OSBOURNE, QUIET RIOT, WHITESNAKE, DIO) as STORMBRINGER, guitarist Chris Impellitteri (IMPELLITTERI) as SPEED KING, and drummer Jon Dette (ex, Testament, Slayer)as TANK. Animetal USA recently made their U.S. debut and performed on June 29th at the Anime Expo attended by 75,000 people at the Los Angeles Convention Center. In this Exclusive interview for Hardrock Haven critically acclaimed bass player Rudy Sarzo discusses the launching of Animetal USA.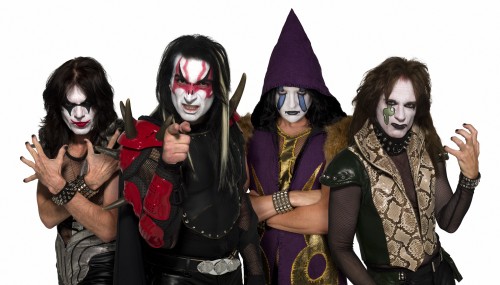 HRH: How did Animetal USA come into fruition?
Rudy: Our singer Mike Vescera lived in Japan for three years working with a band called Loudness. During that time period he became a fan of anime. Are you familiar with anime?
HRH: Not too much.
Rudy: Anime is a Japanese animation art form. From what makes it different from our own traditional animation art form is that anime can be about different subjects. It can be about social commentary, science fiction, and ecology. It is almost like their version of CNN. They share stories and philosophies through animation. If you are a fan of anime, you are a fan of anime from the cradle to the grave. From childhood to adulthood, it is part of your life. There is also a graphic novel version of that called manga. Mike became a fan of anime, and that is how Animetal was formed. As you now, I am an animator. So when he got together with Sony Music, which is our label in Japan to talk about resurrecting the concept of another band that was called Animetal and doing this as an American version. This new version, Animetal USA, would be more of a global appeal by having members that were known worldwide in the band. We have Mike Vescera, myself, and Chris Impellitteri. On the first album it was Scott Travis of Judas Priest. Currently our drummer is Jon Dette, he previously played with Testament and Slayer. Though we have 2 CDs out in Japan through SONY Music, a compilation of both albums is now available worldwide through Century Media. The CD is titled, Animetal USA: Special Edition. You can also go to itunes and download it or order the CD and related merchandise through Century Media.
HRH: How did your U.S. debut go in Los Angeles on June 29th at the Los Angeles Convention Center at the Anime Expo?
Rudy: Awesome!!! This was the first time we got to play outside of Japan. Our first performance was in Japan at Loud Park in October. Which is the big metal festival in Japan. About three weeks ago, we were touring in Japan with another anime centric band. We did some shows in Tokyo and Osaka. There were about 75,000 people in attendance at Anime Expo. It was incredible to see all walks of life, all cultures and ethnic backgrounds, all ages there celebrating anime. Which to me the total freedom of expression of your imagination. It is incredible how people gravitate towards certain characters of their favorite anime series or manga.
HRH: You are the Stormbringer character in Animetal USA correct?
Rudy: Yes. We are characters. We are Super Heroes in the group. There is an animated series in the works right now based of our characters and the band.
HRH: What can the fans expect to see when they attend Animetal USA in concert? It must be very exciting and visual.
Rudy. It is very exciting. It is very high tech. There are a lot of visuals. It is a visual experience. We perform speed metal versions of popular anime theme songs. In addition, on the second album there is a track of the theme song that we recorded for a spinoff of the most popular anime in Japan today, Naruto. The spinoff is called Rock Lee. We are the band playing on the theme song. In concert as on the CD Animetal USA is the equivalent of going on the thrill rides at an amusement park. From song to song it's a never ending roller coaster.
HRH: Tell about the recording process for the new album?
Rudy: Outside of Rock Lee, which is an original song, all the other songs are very famous iconic anime theme songs. It is more about interpretation, arrangement, and the added elements that we bring to the music in order to make it sound like Animetal USA.
HRH: What your future touring plans?
Rudy: Yes, right now there is a tour in the works. Actually, they are putting together a world tour. We will be making that announcement when everything becomes solid.
HRH: What do you hope to accomplish with your new project Animetal USA? What goal have you set for the band?
Rudy: That is a very interesting question. For example, you have to take into consideration that the first intention of doing Animetal USA was to embrace Japanese culture. We have all toured Japan with our own individual bands. Myself, I have been touring Japan for the last 30 years with Ozzy, Whitesnake, Quiet Riot, and DIO and so on. This is an opportunity to thank the Japanese fans for embracing us and supporting all the bands that we have been in. In Japan both the first and second albums have gone to Number one a Gold, which is very rare nowadays. But just as significant the anime community has embraced us. Not only the graphic artists and publishers, but also the music makers. The people that compose the music and the performers of anime theme songs. Going through this process, we have become the Ambassadors of anime and Japanese culture to the rest of the world by exposing Anime to metal fans. We hope to share with them what an incredible art form Anime really is. It has so much in common with metal music. Metal is about freedom of expression and so is anime. Anime is about freedom of your imagination. There is no limitation and no boundaries within the anime world. You can be who you want to be and whatever you want to be. You have your own identity. No one is going to tell you this is who or what you must be. It is about freedom which is what metal is all about. There are so many similarities.
HRH: This is so exciting. The Japanese fans have been a huge role to metal community. They are so enthusiastic about metal. They are really loyal too.
Rudy: They have kept our bands alive. They have kept our music alive. When there was no place for us to tour or make records, Japan was always there supporting the metal community. This is our way of saying Thank you.
HRH: Thank you so much Rudy for taking your time to discuss your new project Animetal USA. We wish you the Best of Luck and hope you to see you perform in Las Vegas really soon!
On the web: http://www.animetalusa.com/
by Derric Miller
- Managing Editor –
Reverence guitarist Bryan Holland checked in with Hardrock Haven to discuss his new band and their debut release When Darkness Calls; how the band got together; his experience running an indy label Razar Ice Records; how the band uses social media to get the word out; his time in Tokyo Blade; and a whole lot more.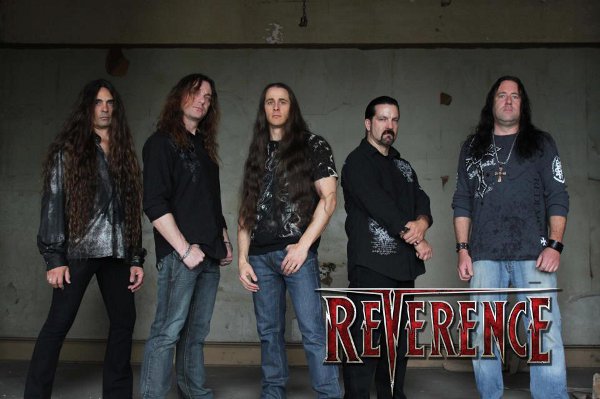 If you haven't heard When Darkness Calls yet, you are doing yourself a disservice. It's one of the best Power Metal albums of the year and features some of the best guitar and vocals you've heard in a long, long time. Tune in now to get to know Holland and Reverence, and pick up When Darkness Calls immediately.

by Mark Allen
- Senior Columnist –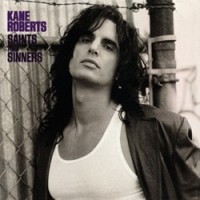 When Kane Roberts, the muscle-bound guitarist best known for slinging the axe for Alice Cooper on the legendary Constrictor and Raise Your Fist and Yell albums, released this solo effort back in '91, he created one of the greatest melodic hard rock releases the genre has ever seen. Even to this day, Saints & Sinners has rarely been rivaled and remains a near-flawless example of how to craft hook-drenched ear candy. The songwriting talent of Desmond Child and Jon Bon Jovi combined with Roberts' stellar guitar skills and the impeccable production from Sir Arthur Payson to create something magical.
Twenty-one years later, this classic album sounds just as good as it did back then. Actually, it sounds better. Because reissue specialists Yesterrock have gotten their mitts on it, given it a spiffy remastering, and released it back onto the market in a limited edition version (only 500 copies) that includes four unreleased bonus tracks. Given how great the album sounded back then, the remastering doesn't significantly improve the quality, but even a diamond benefits from a little polish once in awhile. The primary appeal of this reissue, the main reason folks will consider shelling out hard-earned cash for an album they probably know by heart, is the bonus tracks. More on them in a moment…
Saints & Sinners was—and is—an over the top commercial hard rock album. Subtlety is not on the agenda; this is instant rock-'n'-roll gratification. Someone told Roberts and company that bigger is better and they decided that if bigger is better, than massive and huge were the only way to go, and go that way they did. The hooks are not merely big—they are humongous, and they are legion. The choruses are monstrous sing-along anthems that soar so high they bump their heads on Heaven's basement and every one of them is slathered in wall-of-sound harmony vocals that provide the knockout punch, the coup de grace, the cherry on top. Take all that and toss in the terrific guitar playing of Roberts and you have the sort of stuff melodic hard rock wet dreams are made of.
But what about the bonus tracks… are they equally orgasmic? Well, not exactly; you'll want to approach these new songs with your expectations dialed down to a realistic level. First off, these tracks are demo quality. Decent demos, mind you, but they lack the slick production that defines the rest of the album, sporting a much rawer vibe. But as for the songs themselves…
"House Burning Down" is a solid heavy rocker. No, it doesn't hold a candle to the studio tracks, but the chorus has a decent (if slightly generic) hook and plenty of big '80-style backing vocals and Roberts absolutely rips it up on the solo. "Waiting For You" is a bluesy rocker with a poppy feel that really goes against the grain of the rest of the album. Not nails-on-chalkboard bad… but bad enough. The pop edge almost makes you involuntarily bop your head, but you'll be head-bopping while thinking, "Why the hell am I listening to this crap?" Following this moment of clarity you will hit the Skip button and be rewarded with "Dirty Blonde," which happens to be the best of the bonus tracks, a vintage commercial rocker with catchy hooks and a sing-along chorus spiced up with smooth harmonies and gang backups. Rounding out the new stuff is "White Trash," another throwaway standard issue rock song. So basically what you get is one good bonus track, one solid, and two skippers.
If you have ignored this masterpiece for all these years, then this is an absolutely essential purchase. For those who already own and love this album… well, the remastering makes minimal improvement and the bonus tracks are hit and miss affairs, but this version is still an upgrade and therefore the one to own. Angels crooning in your ear could not sound sweeter than this slice of melodic rock paradise.
Genre: Melodic Hard Rock
Band:
Kane Roberts (vocals, lead guitar, rhythm guitar)
John McCurry (guitar)
Steve Steele (bass)
Myron Grombacher (drums)
Chuck Kentis (keyboards)
Track Listing
1. Wild Nights
2. Twisted
3. Does Anybody Really Fall in Love Anymore?
4. Dance Little Sister
5. Rebel Heart
6. You Always Want It
7. Fighter
8. I'm Not Lookin' For An Angel
9. Too Far Gone
10. It's Only Over For You
11. House Burning Down
12. Waiting For You
13. Dirty Blonde
14. White Trash
Label: Yesterrock
Webpage: www.kaneroberts.com
Hardrock Haven rating: 9.5/10
by Alexandra Mrozowska
- Columnist –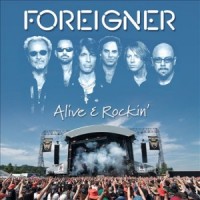 Formed in 1976 by Mick Jones, Ian McDonald and Lou Gramm, now Foreigner is more or less a super-group on its own. With the addition of such musicians as vocalist Kelly Hansen (Hurricane, Unruly Child, Heaven & Earth), drummer Jason Bonham (the man's name speaks for itself) or bassist Jeff Pilson (Dokken, Dio) the band still rises up to the challenge, deserving to be listed among the greatest AOR/melodic rock acts ever. Their newest release via Eagle Rock Entertainment is Alive & Rockin' – nine-track record of the band's performance on the 2006 Bang Your Head!!! festival in Balingen, Germany. In fact, the material included is not entirely new to the listeners – the concert was previously released in DVD format and its availability on CD is the only novelty out there.
Reviewing live albums is always a bit of nuisance –whereas the content is nothing else but a "greatest hits" package in reference to the band's catalogue, simultaneously there is a fair chance of ruining the band's legendary status by a poor live performance and disappointing the fans. This is not the case for Foreigner, though – their live compilation of the most recognizable songs from the Lou Gramm era, is nothing but the best of the best. It begins with powerful performance of "Double Vision" off the band's 1978 album – Jeff Jacobs' keyboard sound is especially notable, giving the track the expected (and appropriate) late '70s, early '80s feel. 79′s "Head Games" is sort of room to show Mick Jones' instrumental talents off, as it is his melodic six-string sound which leads the song to the bombastic final – an explosion of virtuosity taken as far as possible with the "cheesy" arena rock sound. Tongue-in-cheek 1979′s hit "Dirty White Boy" is treated with equal dose of dynamism – and the flute-driven ballad "Stargazer" must have been the one the die-hard metalheads gathered in Balingen that night had lighted their trademark concert lighters (or their mobile phones – sign of the times, they say) to.
It is not easy to say that classics such as "Cold as Ice" or "Urgent" fall in between the cracks on the album – but it is the roaring crowd during the "Juke Box Hero/Whole Lotta Love" medley that speaks for itself about what had to be the highlight of the gig. Still, along with "Hot Blooded" or "Feels Like the First Time" it is hard to pick one song the performance of which could be described as mediocre. That is partially thanks to the instrumentalists and partially to the breathtaking vocal delivery of Kelly Hansen. While it is not too easy to replace such legend Lou Gramm certainly remains, Hansen rises up to the challenge – he easily fits into the Foreigner catalogue by having similar abilities and vocal range to his predecessor, but also adds a bit of his own feeling and vocal style to the well-known band's hits, proving there is no note in them he is not capable of hitting (no matter if it is beginning or the end of the show). The audience's ecstatic chants and roars, evident through the whole album, are just another proof of that.
Alive & Rockin' is, obviously, not much of a surprise. Beyond the fact the material was previously released on DVD, it is also more or less a list of what every Foreigner fan could dream of listening to, if attending the band's show; a crowd-pleasing set perfect for an open-air festival experience. Still, it proves the class of the current band's line-up (Kelly Hansen, hands down) as well as the fact that the widely-played, big-selling hits of the last three decades stood the test of time even all those years later. Due to the general character of live albums Alive & Rockin' is not a must-have even for a die-hard Foreigner fan, but certainly remains a nice addition to the band's records' collection.
Genre: Classic Rock
Band:
Mick Jones (guitars)
Kelly Hansen (vocals)
Jason Bonham (drums)
Jeff Jacobs (keyboards)
Tom Gimbel (guitars, saxophone, flute)
Jeff Pilson (bass)
Track Listing:
1. Double Vision
2. Head Games
3. Dirty White Boy
4. Cold As Ice
5. Starrider
6. Feels Like The First Time
7. Urgent
8. Juke Box Hero / Whole Lotta Love
9. Hot Blooded
Label: http://www.eagle-rock.com/
Web: http://www.foreigneronline.com/
Hardrock Haven rating: 9/10
by Deb Rao
- Senior Columnist –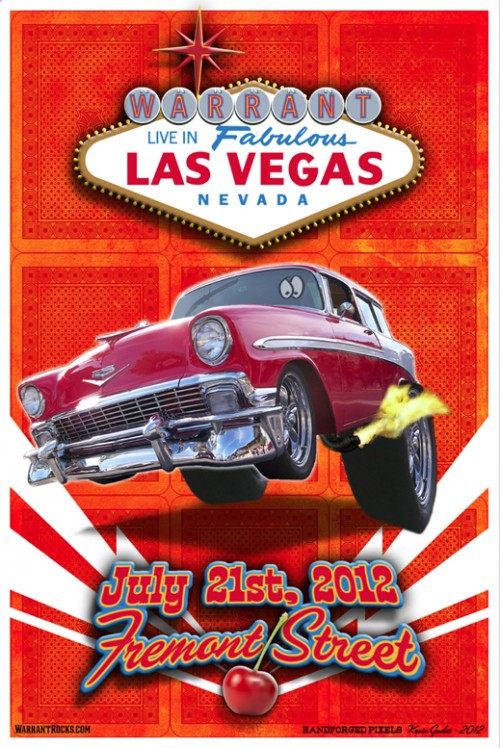 Warrant guitarist Erik Turner has checked in with Hardrock Haven for an exclusive interview preview of their upcoming Las Vegas concert appearance at the free Rock Of Vegas Concert Series at Fremont Street Experience on July 21st at 8 P.M. also appearing Skid Row.
HRH: Erik, Are you looking forward to performing at the Rock Of Vegas Concert series on July 21st in Vegas?
ERIK: Of course we love playing Vegas, always have! Lots of friends, family and fans. We are having a very busy summer playing shows all over the country, spreading the good word about our latest CD: Rockaholic, and the two singles and videos… "Life's A Song" and "Home" on youtube. Please check Rockaholic out on iTunes or get a hard copy with all the artwork on Amazon.com, Thanks!
HRH: Now the movie Rock of Ages recently made its debut. WARRANT had their hit song "Heaven" performed in the movie. It must have been a great honor for the band to have their song in this movie. Over the years the legacy of Warrant is still going strong. There is a new generation of Warrant fans today listening to your music. What are your thoughts on the movie and all of the timeless hits from the '80s still being played on radio today?
ERIK: Hearing and seeing the song performed in the Play and the Movie was amazing… that little love song from the Sunset Strip night clubs has had a great run and touched many lives, including ours ha! It's great to still be able to go out and perform "Heaven" and all our other hits live all these years later. I really loved the movie, the music is great and the movie was very funny and fun to see! I thought everybody that worked on the film did a fantastic job.
* Check out our new wine too! (WARRANT – I Saw Red) when your in So Cal. SouthCoastWinery.com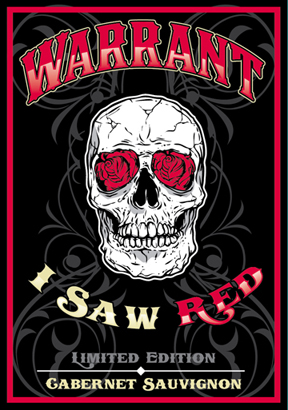 by John Kindred
- Publisher –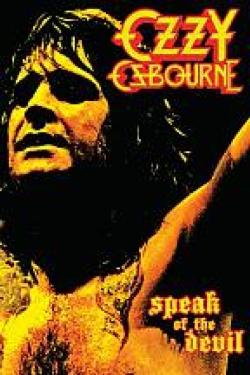 Alright, there is going to be a little confusion over this DVD release by Ozzy Osbourne called Speak of the Devil. Fans will remember that the original live album released in '82 comprised of performances strictly from Sabbath's catalog. 1982′s version was released in direct competition with Sabbath's own forthcoming live album titled Live Evil, which came out later that year. The original plan prior to the untimely death of Randy Rhoads was to release a live album of Osbourne's solo material. Those plans changed after Rhoads died, as Ozzy was rumored to not want to release a live album with Rhoads with the title of Speak of the Devil; hence '82′s Speak of the Devil comprises Sabbath songs.
Flash forward to 2012, and this previously unreleased concert video, in its entirety, finally has an official release with the same name as the 1982s live album. The difference is that this is a live concert that was filmed after Rhoads' death, with Brad Gillis filling in on guitar, and it features a majority of Osbourne's solo material. The live concert that featured Rhoads was released in 1987, and we all know that album as Tribute.
The show was part of the delayed continuation of the "Diary of a Madman" tour and was filmed at Irvine Meadows, Calif., in 1982. Ozzy, alongside keyboardist Don Airey, drummer Tommy Aldridge and bassist Rudy Sarzo, were joined by Brad Gillis (Night Ranger) who stepped into fill the shoes of the late Rhoads. The track list includes 14 songs, such as "Over the Mountain," "Crazy Train," "Suicide Solution," "Flyin' High Again," "Iron Man," "Children of the Game" and "Paranoid."
Honestly, this version of Speak of the Devil is the live album that fans would have wanted in 1982, especially if they couldn't have the Rhoads live album. Channeling the energy of Rhoads, the band delivers inspiring performances behind the antics and voice of the madman himself, Ozzy. Gillis does an amazing and admirable job, as he emphasizes the use of the wammy bar more than Rhoads. But he plays a majority of the solos note for note. That's not to say he doesn't take liberties here and there. Ozzy stalks the stage with Zombie-esque mannerism, belting out songs that today are metal classics. At this stage of his career, his voice is strong, and he projects the lyrics to the audience with confidence.
The audio on Speak of the Devil digitally has been restored and remastered and is available in DTS and Dolby 5.1 Surround Sound. Although there are no special features, the DVD includes an eight-page booklet with the liner notes penned by former bassist Rudy Sarzo. The video quality probably is the weakest link on the DVD. Although the picture isn't bad, there are moments in which the band appears a bit blurry. The opening credits are extremely blurry. Still, this is a worthwhile purchase for the fan or die-hard collector, as the sound quality is excellent. There were several cameras recording the show, so there are close-ups, shots from out in the audience, and several times, we see the band from the stage looking out into the audience.
Genre: Hard Rock, Heavy Metal
Band:
Ozzy Osbourne – Vocals
Brad Gillis – Guitar
Rudy Sarzo – Bass
Tommy Aldridge – Drums
Don Airey – Keyboards
'Speak Of The Devil' DVD Track Listing:
01. Over The Mountain
02. Mr Crowley
03. Crazy Train
04. Revelation (Mother Earth)
05. Steal Away (The Night)
06. Suicide Solution
07. Guitar / Drum Solo
08. Goodbye To Romance
09. I Don't Know
10. Believer
11. Flying High Again
12. Iron Man
13. Children Of The Grave
14. Paranoid
Label: Eagle Rock Entertainment
Hardrock Haven rating: n/a
by Alissa Ordabai
- Senior Columnist –
Jon Lord: 1941 – 2012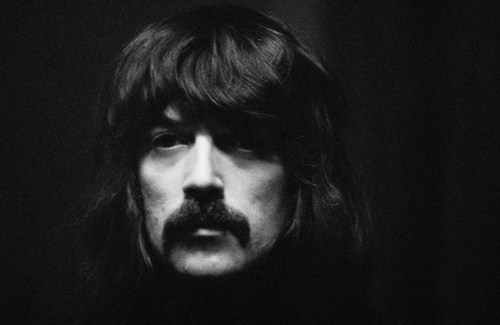 Jon Lord took you outside of the mundane, the familiar, and the clichéd. Where rock guitar in the 60′s was busy constructing and establishing the essential, basic paradigms of the genre, his keyboard gave it extra dimension, lifted it outside of the rigid framework, and also gave it proper muso cred. When Lord was soloing on those early Deep Purple tracks, you could tell that here was someone who's had classical sensibility, but still chose to dedicate himself to the emerging new genre. And his quick-witted, erudite solos always sounded a like a huge compliment to rock 'n roll. While the guitar has always been a party instrument, the keyboard was something different – with legacy stretching all the way to classical music, the baroque, and the romantic era.
Far from being a trophy classical musician supplying superficial tonal credibility to the music of the working class, Lord's impact on rock was inspiring on a constructive, ground-breaking level. His playing wasn't just a classy, exotic ornament to the band's music – it was the indelible part of its essence. Here was someone who – despite his classical background – took full-heartedly to rock. His intelligent, thoughtful interaction with Blackmore's leads on such gems as "Child in Time" and "Highway Star" opened the door to a larger vision of the band and of the genre, later to be explored by Yes, ELP, and other progressive bands. A vital connection between the classical heritage and rock 'n roll, Lord from day one has been a true rocker – spontaneous, authentic, and dedicated to taking Western music and Western culture to a new level.
He pursued his classical aspirations outside of the Deep Purple career starting from his first 1972 album Gemini Suite, and later on Sarabande in 1975 and Pictures from Within in 1997. But he will always be remembered for being the pioneer of hard rock – the cerebral counterpart to the visceral, the thoughtful elaboration complimenting the primal instinct, the classically trained musician who never looked down on rock music, but made it a multi-faceted, fascinating phenomenon with depth and vision which sustain it to this day.
by Deb Rao
- Senior Columnist –
July 6 2012, At Sunset Station in Henderson, NV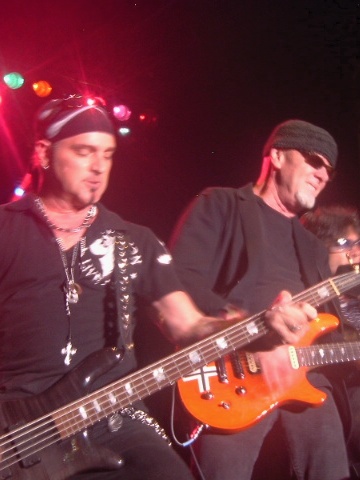 Great White who are currently on tour in support of their latest release Elation performed to a sold out audience of 5000 fans at Sunset Station in a free listener appreciation concert sponsored by Las Vegas radio station KOMP.
'80s rock band Slaughter opened the show at 8 p.m. Kicking off the set with the song "The Wild Life," Slaughter performed an enthusiastic set of all their hits including "Mad About You" and "Fly To The Angels," in which Mark dedicated this song to all the men and women in the Armed Forces.
Motley Crue singer Vince Neil was in attendance and jumped on onstage to sing a belated Happy Birthday song to singer Mark Slaughter whose birthday was on Independence Day July 4th. Vince also performed with Slaughter during the encore which included the Motley Crue hit "Home Sweet Home."
They say you have to live the blues in order to sing them and over their 30-year career Great White has endured many trials and tribulations. But you can't keep a Great White down, as Great White are once again on top touring with their latest release Elation and dynamic new front-man Terry Ilous.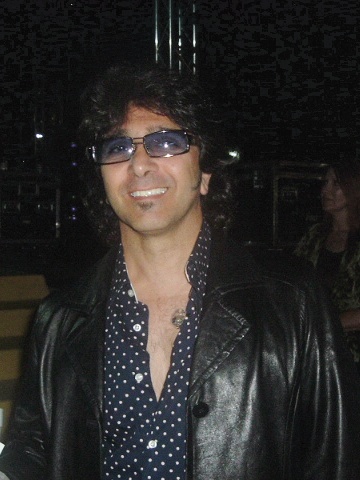 Great White hit the stage at 9:15 p.m. with a set filled with many classic hits and also performed two new songs "(I've Got) Something For You" and "Lowdown." One of the greatest highlights of the night was watching the fans sing along to the new songs. The audience was very responsive to the new material and that speaks volumes for a band that has survived 30 years and still going strong in the music business. The new material has the same bluesy vibe that propelled the band into stardom in the '80s.
Terry Ilous asked the audience, "So do you like the blues?" As the band launched into their hit, "House Of Broken Love." After seeing Terry perform with Great White for the third time it was apparent that Ilous had the bluesy vocals down to perfection. He shined on the new material. Founding member guitarist Mark Kendall shredded the bluesy riffs that made the band famous on the hit "Rock Me."
Michael Lardie, keyboard player and guitarist, had this to say after the show, "Tonight the band played two new songs "Lowdown" and "(I've Got) Something For You." After 30 years, it is so great to be playing new songs onstage. The new video has really done a lot for the band. We hope to add two new songs from the new album to the set soon including the song "Shotgun Willie." By the end of the year we hope to be playing 8 or 9 new songs live. The response from the new material has been very positive."
As the infectious chorus of "Once Bitten Twice Shy" filled the arena, it is safe to say Great White are redeeming their blues crown and hopefully it will be all smooth sailing from here. Be sure to check out the new album Elation on Frontiers Records.
(I've Got) Something For You Official Video:
Set List:
Desert Moon
Lady Red Light
Face The Day
(I've Got) Something For You
House Of Broken Love
Save Your Love
Mista Bone
All Or Nothing
Lowdown
Rock Me
Can't Shake It
Once Bitten Twice Shy
by Christophe Pauly
- Photographer –
June 15th-17th 2012, in Clisson, France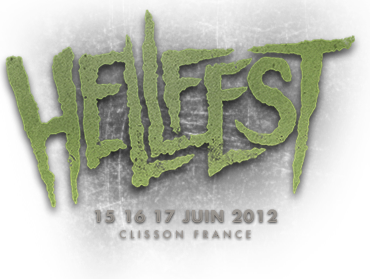 France's Hellfest is an 'extreme music' festival held at Clisson, western France, a new location having moved from Val de Moine, on Friday 15th to Sunday 17th June 2012.
Line-up:
Ozzy & Friends who replace Black Sabbath, Lamb of God, Trivium, Blue Oyster Cult, Children Of Bodom, Hatebreed, Lynyrd Skynyrd, Machine Head, Acid King, Alpha Tiger, Amon Amarth, August Burns Red, Betraying The Martyrs, Blood Red Throne, Brain Police, Brujeria, Brutal Truth, Cannibal Corpse, Megadeth, Guns N Roses, Motley Crue, Within Temptation, Refused, Dropkick Murphys, Biohazard, Turbonegro, Abysse, All Shall Perish, Arson Anthem, Ascension, Behemoth, Belenos, Benighted, Big Business, Black Bomb A, Bukowski, Cancer Bats, Celeste, D-A-D, Discharge, Doomriders, Edguy, Entombed, Gotthard, Hank Iii, Hamlet, Heaven Shall Burn, Ihsahn, Insomnium, Jesus Crost, Koritni, Lasting Values, Liturgy, Lock Up, Moonsorrow, Necrophagia, Obituary, October File, Satyricon, Sebastian Bach, Shining, Sublime Cadaveric Decomposition, Suffocation, Sunno))), The Atomic Bitchwax, The Bronx, The Obsessed, The Rodeo Riot Engine, Tragedy, Trepalium, Unearth, Unsane, Uriah Heep, Vitamin X, Channel Zero, Darkest Hour, Death Angel, Devil Driver, Djerv, Dog Eat Dog, Do Or Die, Dying Fetus, Emmure, Endstille, Enslaved, L Esprit Du Clan, Exodus, Extinction Of A Mankind, Gamabomb, Girlschool, Glorior Belli, H2o, Hoods, Integrity, Lizzy Borden, Madball, Merrimack, Molly Hatchet, Nasum, Origin, Pentagram, Sacred Reich, Saint Vitus, Suicidal Angels, Taake, Vomitory, Walls Of Jericho, Year Of No Light, Yob, Aborted, Alcest, All For Nothing, Amenra, Anaal Nathrakh, Aosoth, Arcturus, Asg, Avulsed, Benediction, Colour Haze, Crashdiet, Darkspace, Death Before Dishonor, Dimmu Borgir, Disembowelment, Dyse, From Ashes Rise, Haemorrhage, Hour Of Penance, In Extremo, Monkey 3, Napalm Death, Necros Christos, Orange Goblin, Oranssi Pazuzu, Rompeprop, Solstafir, Spudmonsters, Strife, The Devil's Blood, Thou, Ufomammut, Unexpect, Vanderbuyst, Victims, Vulture Industries, Winterfylleth.
Hellfest 2012 Photo Gallery
by Justin Gaines
- Senior Columnist –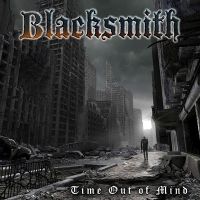 Originally recorded in 1991, but never officially released until present day, Time Out of Mind is the second full-length album from New York-based cult heavy metal heroes Blacksmith. It follows the Heaven and Hell label's successful Blacksmith collection Strike While the Iron's Hot and a string of high-energy live performances from the recently-reunited band. Heaven and Hell calls their reissue series "Lost Relics," and that has probably never been more apt than with this release. Time Out of Mind is an album that otherwise never would have seen the light of day – long rumored to exist, but never actually heard… until now.
By 1991, the thrash metal explosion was in full force, and that was not lost on the members of Blacksmith. The band's 1989 full-length debut Fire From Within already found the band taking their sound in a harder, faster direction, and they continued that direction on Time Out of Mind. You can still hear the classic heavy metal influence, but that definitely comes in second to the kind of high-speed riffing and breakneck rhythms you'd expect from bands like Vicious Rumors, Powermad and to some extent Overkill and Forbidden. Guitarist David Smith just blazes away here, especially on the blistering solos, and vocalist Malcolm Lovegrove seems to have turned up the intensity of his own performance to keep pace. Smith and Lovegrove play off each other very well here, all against the solid rhythmic backbone Chris Caglione and Chris Madsen provide.
Time Out of Mind is a very strong album overall, and a great example of how the thrash and traditional metal sounds intersected at the time. It does have some standout songs, most notably the anthemic "Burn Down the World," the high speed assault of "Powerhead" and the punishing album closer "Live/Die." The unlisted eleventh track – a very metal version of The Ramones' "Blitzkrieg Bop" ends things on a lighter note.
The only downside is that the sound quality is not what it should be. Basement Studios' Jamie King did a heroic job cleaning the album up, but given the source material the sound on Time Out of Mind just doesn't measure up to what we heard on the Strike While the Iron's Hot collection. Weighed against the alternative, which is never hearing the album at all, it's something that can be overlooked.
Kudos to Heaven and Hell Records for finally bringing this true lost relic to metal collectors everywhere. Time Out of Mind is an album that all Blacksmith fans – whether they followed the band back in the '80s or discovered them recently – will definitely want to hear.
Genre: Heavy Metal
Band:
David Smith (g)
Malcolm Lovegrove (v)
Christopher Caglione (d)
Chris Madsen (b)
Track Listing:
1. Time Out of Mind
2. Achilles Heel
3. Burn Down the World
4. Lost City
5. Powerhead
6. Pieces of Chuck
7. Wreckage
8. The Lesser Evil
9. Burn Out
10. Live/Die
11. Blitzkrieg Bop
Label: Heaven and Hell
Website: www.blacksmithusa.com
Hardrock Haven rating: 8.25/10