Hardrock Haven 10th Year Anniversary Industry Quotes
Hardrock Haven 10th Year Anniversary Industry Quotes: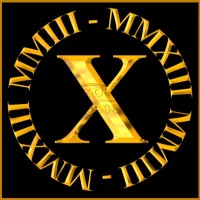 It's not enough to have a url (http://www.hardrockhaven.net) in cyberspace, no matter the topic; all websites need content. Without our ongoing relationships with industry professionals, the managers, PR agencies, artists, bands and musicians, who give us our music content, we would not be where are today. So, to all our media partners, we say thank you.
"For a music website to stay alive for 10 years, you may as well just acknowledge that its biological equivalent is a hatchling leatherback turtle sprinting from its now empty eggshell, facing & dodging a gauntlet of predators on land & sea, and surviving in the open ocean for one entire decade.

And the world wide web is a huge open ocean with Trojan Horse viruses, angry & opinionated music fans who may or may not be hacking geniuses (let's call them 'digital sharks'), and oh yeah, there's even the RIAA.

So how did HRH survive? By the Genes of Persistence and the sheer goodwill in all the people involved with HRH to bring us rock & metal interviews, reviews on music-related books, "I was there" concert reviews, "What's good & bad" album reviews, DVD reviews, and oh yes, contests – where you can win free stuff (which might just hook you up with an experience of a lifetime).

All of this stuff, this diversification, is why HRH is turning 10. Darwin himself said it: 'Adapt or die.'

More than just a news site. More than just a personal blog. More than a Flickr photo page. NEVER a file-sharing site. Just a tribe of honest, hard-working people dedicated to spreading a gospel of music.

They've paid their dues. They've maintained respect in all of the relationships they've nurtured. Plus, these folks are dependable. That in and of itself seems to be an attribute that's going out of fashion … but not with HRH.

So I raise my glass of lemonade to salute The Underdog, the self-run site who never had AOL's money or advertising backing or traffic – and never once disappeared just because it didn't have any of those.

Here's to the little hatchling sea turtle that could: www.hardrockhaven.net
*clink, clink*

You bet your sea urchins & coral reefs they'll be here in another 10 years. Will you?"

Loana dP Valencia, Publicity & Video Promotions – Nuclear Blast Records
"Derric Miller and Hardrock Haven have been one of my biggest supporters for many years now. I always enjoy our interviews and the fact that they always rate my music very highly in their reviews! LOL!

Sincerely, thank you for all your support!! Big Hugs!"

Tony Harnell, vocalist – TNT, Solo
"A great music web site is like a great band or a great album – it's gotta entertain you, make you feel something, and stimulate your thoughts as well as your heart. As a fan, Hard Rock Haven has been doing this for me since the first visit – and as artists, we couldn't ask for more intelligent and objective coverage of our work. Thanks to everyone at HRH, especially Derric Miller, for a decade's worth of internet excellence."

Ron Keel – KEEL, Iron Horse
"HRH (specifically Derric Miller) has been covering my material since 2006. I have many loyal press contacts, but the loyalty that we have received from HRH has been amazing! With that said, any time I ever have any breaking news, material, etc., Derric from HRH is the first to know about it and has the first opportunity to cover the story. What can I say … you guys rule!!!"

Gordon Tittsworth, vocalist/musician – Images of Eden, All Too Human, Dread the Forsaken
"Over the last decade, with the 'net taking such prominence in our industry, there were a few sites that fired up and drifted slowly into obscurity for our genre of music. Hardrock Haven wasn't one of them, I'm glad to say. They've stayed and supported the market with such enthusiasm; I'm glad to have known Derric and the guys. They've been one of the sites I've always recommended to other artists for their professional and friendly approach. I'm looking out for an HRH tour jacket in 2023 :)))) All the best and thanks guys."

Tony Mills, vocalist – TNT
"In a world full of pretenders, haters and begging dogs, there is only one HARDROCK HAVEN! When I demanded the best, HRH delivered! They never let me down. No boys club … no playing both sides … no bullshit! Here's to another 10 years of kicking ass!!

Michael Eden, original lead vocalist of Eden's Curse
"The awesome reviews in Hardrock Haven for our latest two albums have helped us reach a lot of new fans and listeners all over the world. Especially in the U.S., where we haven't even toured yet. You can really tell when music journalism is made by music fans, for fans!"

Charlie Granberg, vocalist – Hellsingland Underground
"Congrats HRH! The magazine has been incredibly supportive ever since I released the George Lynch Tribute album in 2003, my solo album in 2005 and last year when 'Circle of Fire' was released: Wonderful reviews, and it's been awesome seeing the magazine grow, expand and evolve over the years. Thanks for the support and here's to the next 10 amazing years!"

Jay Parmar – Guitarist/Composer/Producer
"Hardrock Haven does a tremendous job keeping us up to speed with the latest music happenings and has been a real haven for us, as a band! Thank you HRH, and keep those newsletters coming!"

Margarita Monet, vocalist – Edge Of Paradise
"HRH has been there for our band since the beginning, and we couldn't be happier for their monumental 10-year anniversary. Well done my friends, and continue!"

Chandler Mogel, vocalist – OUTLOUD
"Your website is the only one I've recorded theme songs for, which should tell you something. I've dealt with many, many music websites and I can honestly say Hardrock Haven IS the best, most comprehensive music website out there … BAR NONE!!!!!!!!!!!

The reviews are accurate and honest; the interviews are fun and informative, and navigating through your site is very easy and stress free. Great job, and I look forward to another 10 years of quality content."

Phil Vincent – (Legion, D'Ercole, Tragik, Circular Logik)
"Thanks for the support over the years. You've helped spread the word about metal, including bands I've been a part of, including Gypsyhawk, White Wizzard and Overloaded. Keep on supporting real rock and metal. As a musician, I appreciate your anti-piracy stance.

Erik Kluiber, guitarist – Gypsyhawk
"Congrats on 10 years of success! HRH has been so supportive of our work, and we truly appreciate it. Here's to 10 more years of bringing music to the masses!"

Gregg Lee, vocalist/guitarist – Paisty Jenny
"I've been a Hardrock Haven fan for years now. It's where I go to get my fix on all the bands I grew up with. When your vocal coach was Jim Gillette of Nitro, who also taught you how to shatter glass, you're bound to be Jonesin' for a great site like Hardrock Haven."

Jaime Vendera, vocal coach, writer
"Just wanted to say a huge thank you to Hardrock Haven for supporting Teenage Casket Company since day one. You guys kick ass!"

Rob Wylde, singer/guitarist
"Critical, independent, fair AND know-how. That's what it's all about!"

Markus Ullrich, guitarist/songwriter – Lanfear
"John and his team at Hardrock Haven ROCK!! Wishing you another 10 years of great success as the must-read home for all that is hard rock!"

Liam Collopy, President – LCO – Levine Communications Office Inc.
"The website is clean, easy and professional, with all my favorite bands covered. If you are looking for the latest news, videos, press, etc., from the best rock and metal, Hardrock Haven is on top of the game!!!"

Sean, drummer – The-Chimpz
"Ten years ago, two upstarts entered the hard rock world with a mission: A melodic metal band from Pittsburgh named Icarus Witch and a kick-ass music website called, appropriately, Hardrock Haven! Since that time, we've both evolved and grown together. Hell, the fact we're both still around and thriving a decade later speaks volumes for sheer fortitude. Congratulations HRH on 10 years of high-quality content, excellent reviews and features, and a loyal readership, which we are proud to count ourselves among. You're looking better than ever. Here's to another 10 years — Cheers!"

Jason Myers, bassist – Icarus Witch
"Congrats! John from Hardrock Haven is one of the most professional and great to work with metal/hard rock sites that I have encountered in recent years. Congrats on a decade of rocking, and here's to many more!"

Wendy Brynford-Jones – Hello Wendy
"When I launched Retrospect Records in the early days, finding John and HRH was a joy for me because it meant I had someone who was promoting the music I love with the same like-mindedness, with the understanding that this isn't a livelihood, it's a passion. When the chips are down, you still give it your all because it's not about making a buck, it's about promoting the genre that inspires us and millions of others around the world. John was a big help in getting the artists on my label out to the world, and truthfully, Retrospect Records would not be what it is today without it having had the dedication of Hardrock Haven behind it.

It's been a number of years since I sold Retrospect Records. I consistently have been promoting artists in the hard rock genre from nearly every angle, bringing shows and tours, news and reviews to the masses so people can know that there is more to entertainment than Justin Bieber and Lady Ga Ga. As 2012 drew to a close, I assembled some of the old network of promoters and writers I knew in the Retrospect Days. I launched All Hard Rock and set my eyes on pioneering yet another new means of music distribution to radio and magazines to continue the spotlight we all shine on rock and roll. It took nothing more than a single email to an old friend, John Kindred, whom I hadn't spoken with in nearly seven years, and he was right there to show support. A class act!!!

While many sites, and more so, many print magazines have come and gone; it has been a refreshing note and a pleasure to see that Hardrock Haven has done more than continued to survive online, but it has thrived to become a global dominance in the hard rock world – all through the efforts of John and his wife, as well as their dedicated staff of writers and reviewers.

As you celebrate the 10th year of your work with HRH, please let me join in the celebration by congratulating you on a job extremely well done, and accept my wishes for another 10 years with Hardrock Haven showcasing the very best that rock and roll has to offer to a new generation of readers and rock and roll fanatics.

Happy Birthday John."

Joe Dolan – All Hard Rock
"Throughout my time working in the music industry, it has been an absolute pleasure to work with John Kindred at Hardrock Haven. The coverage is always great and is very much appreciated by me and all of my clients. Here's to another 10 years!!!"

Jon Freeman – Freeman Promotions LLC
Since the early days of TEENAGE CASKET COMPANY in 2005, Derric Miller and Hardrock Haven saw something in our band that they liked. It didn't seem to matter that we were doing things on our own, without the push of the record company machine! Simply championing the next big thing like everyone else is irrelevant to a website like HARDROCK HAVEN, when you simply have a love for letting the world know about music you enjoy and feel others need to know about. Their ongoing support in all the various projects we do will always be appreciated!

ROB LANE – Teenage Casket Company / The BulletBoys / TrashPit Records
"Hardrock Haven is, without a doubt, an A-list 'zine for our rock, hard rock and traditional metal promos. It is one of a mere handful of hard rock 'zines in which we always seek press coverage. Well-written reviews/interviews from informed journalists, with a professional layout and a great place to run giveaways for our clients' CDs! Here's to another decade of greatness!"

Scott Alisoglu – ClawHammer PR
"Hello John, congratulations! You have been around for a long time now. Always professional and courteous, supporting the music scene and making sure the fans get the latest on what's happening with older bands but also up-and-coming artists. Thank you so much."

Terry Ilous, vocalist – XYZ and Great White
"Hardrock Haven has been there to cover and support my music for many years now and was there when I took the stage at Rocklahoma 2008 with BILOXI! I recall that I was wearing a black & yellow HRH t-shirt on stage for Rocklahoma! Congrats to HHR, and keep it Loud, Proud, and Rockin'!"

Mark Allen Lanoue – Chasing Karma/BILOXI/MESSAGE/Persian Risk (USA)
"We're always excited to send new music to Hardrock Haven. Derric's such a music lover; he always seems to understand where we're coming from. They get us! Happy 10th and many more."

Kelly Ogden — with love from The Dollyrots
"We constantly receive offers from around the world for websites, blogs, webzines, etc. for us to send promo material for review. Hardrock Haven was among a select few that took the time to ask more than your standard run of the mill questions, and carefully chose from many available photos the proper content to tie into the reviews and interview. Sites like this help keep metal alive."

Igz Kincaid, guitarist – HESSLER
"I love working with John Kindred and hardrockhaven.net. I wish all outlets were so open to new music, and that all editors were as quick to respond as John is. Always a seamless, mutually beneficial experience. Happy 10 year anniversary!"

Lesley Zimmerman – Now Entertainment Agency
"Hardrock Haven has been the leader in giving the rock music world the best in news, interviews and reviews. The site has been mindful of the many subdivisions that exist in rock music and has given our beloved genre (shred guitar) a platform to share our message that SHRED IS NOT DEAD."

Michael McDowell – Shredguy Records, LLC
"We'd like to say a huge thanks to Hardrock Haven for keep all things rock, alive and well. The guys have been nothing but nice to us and have given us amazing, quick feedback about our newest E.P. Follow them, stay true to them and they will not do you wrong!"

Ellis Wilde, Vocals / Acoustic Guitar – Diamond Lil
"We've been working with Hardrock Haven and John for quiet some years now. It's a pleasure to meet theses guys. We'll keep up the good work together! Happy 10th anniversary and keep rocking."

Axel Wiesenauer – ROCK N GROWL Management/Promotion
"What can one say about a milestone other than the typical Congrats. How about Well deserved perhaps? >snaps fingers! … Many more!! Well …a slew of cliches come swirling to mind. All of that and then some, to the point of white noise inside the cranium trying to bust out. What i really want to say. No…NEED to say, is this…10 Years without Hardrock Haven would have been a death blow to this genre and an up and coming fledgling label such as Kivel Records. I pride myself on the company I keep, and the ones i look to to further my product and the message we are trying to get out there."

"I can't think of a better bunch of people than the fine folk of Hardrock Haven to help in such a high bar task. So I don't just celebrate 10 years. I'm THANKFUL for those 10 years! I'm hopeful for 10 more. I DEMAND 10 MORE. As every good race car, it requires all the pieces to win the race. From driver, to engine and crew. Well, Hardrock Haven is the BEST PIT CREW for indie labels, bands and everything HARD ROCK HEAVY METAL OUT THERE. Happy 10th Anniversary HRH. Whose better than you? No one … !"

Jon Kivel – Kivel Records