by John Kindred
Staff Writer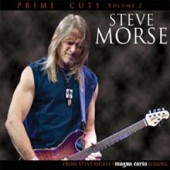 Prime Cuts Volume 2 is a continuation of exploring music recorded by Steve Morse on the Magna Carta label. The CD features 10 songs culled from his solo works, the Steve Morse Band and tribute cover songs. Joining Steve Morse are some of rock's finest musicians; James LaBrie, Dave LaRue, T Lavitz, Rod Morgenstein and Jordan Rudess.
Cutting his teeth with the legendary band the Dixie Dreggs in the early '80s, in no time Morse was known throughout the country by his peers. Continually nominated throughout the '80s in Guitar for the Practicing Musician magazine as guitarist of the year, Morse has reached a level of excellence many strive for and never achieve.
Steve Morse's Prime Cuts Volume 2 demonstrates his ability to not only perform different genres of music but to perform at a level beyond the scope of his peers. Face it — Steve Morris is pretty good at what he does. His youthful visage hides his age, and his playing ability is built around musical knowledge many never achieve in a lifetime.
The music of Steve Morse is pretty indescribable. The amount of musical influences that he brings to the table is amazing. From southern influences, blues, country, classical, jazz and rock, Morse combines these into compositions that never clash with diverseness of his talents. The songs presented on Prime Cuts Volume 2 display the creative and diversified Morse at his best. Fans and new listeners can sink their teeth into his interpretations of Rush and Yes with his cover versions of "Red Barchetta" and "Mood For A Day." Further explorations of his creative genius can be found on his original songs such as "Bar Hopping with Mr. Pinky," "Great Mountain Spirits," "Midnight Daydream" and "TruthOla."
More than just a journeyman guitarist, aspiring musicians can learn a lot from Steve Morse. Currently the axe man for Deep Purple, Morse has kept himself busy over the years. There are many releases that fans should check out and delve deeper into this talented guitarist.
Web: http://www.magnacarta.net/Steve_Morse/stevemorse.html
Lineup:
Steve Morse (g)
Guests include:
James LaBrie (v)
Dave LaRue (b)
T Lavitz (piano)
Rod Morgenstein (d)
Jordan Rudess. (k)
Track Listing:
1. Zig Zags (Steve Morse )
2. On Fire (feat. Steve Morse, School of the Arts )
3. Bar Hopping With Mr. Pinky (feat. Jordan Rudess, Steve Morse)
4. Ghost of the Bayou (Steve Morse Band )
5. Mood For A Day (Steve Morse )
6. TruthOla (Steve Morse)
7. Portrait (feat. Steve Morse, School of the Arts)
8. Great Mountain Spirits (Steve Morse)
9. Midnight Daydream (Steve Morse)
10. Red Barchetta (feat. James LaBrie, James Murphey, Sean Malone, Sean Reinert & David Townson)
Hardrock Haven rating: 8/10
by Trevor Portz
Staff Writer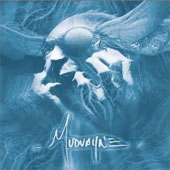 Like it or hate it, when nu-metal hit the scene in the mid '90s it made a major impact in the metal community. At first, it was an interesting enough derivation, with its 7-string, detuned, groove-oriented riffing and balance of aggressive and clean vocals. Like all new and interesting things, though, it didn't take long for labels to catch on and exploit the style's popularity. Soon they were signing every Korn clone and Linkin Park wannabe, and before you knew it, the airwaves were clogged with second-rate, derivative bands doing their part to make nu metal the new grunge. Of course, there were a few bands that managed to do something just different enough to stand out, and Mudvayne, with their technical, prog-influenced "math metal," were one of these. Unfortunately, on their most recent, self-titled release, it appears that the band has all but forgotten what made them different, and has instead delivered an album with virtually no identity.
The majority of the tracks on Mudvayne blend together, and very few stand out as memorable. Sure, the shout of "not by the hair of your chiny-chin-chin" in "Closer" is funny enough, if you can get past the fact that it sounds like a bad Green Jellö rip off. The Queen-sounding intro to "Beyond the Pale" is cool, as is the Def Leppard-like riff during the chorus of "All Talk," but these moments of inspiration are too few and far between to save the album.
One track that does give the hint that "classic" Mudvayne hasn't gone the way of the mammoth comes just past halfway through the album in the form of "I Can't Wait." The title seems apropos, as up until this point every song essentially just tries the listener's patience as they wait for something better. Here, we are showered with tight time changes and off-tempos, reminding us of what once was. Three minutes later, though, it's all over and the remainder of the album slips quietly back into monotony. From here on, an earlier track, "Heard It All Before," becomes a more fitting descriptor for the album.
Perhaps Mudvayne should be given a bit of slack, as most bands want to grow and change, doing what they can to avoid accusations of self-plagiarism. Seriously, how many bands outside of AC/DC and The Ramones can make the same album over and over and still stay credible? Perhaps in this case, though, Mudvayne should have opted to keep the "math" part of their self-described style, and instead incorporate other unique elements to create something more versatile and intriguing.
It would be silly to end a review of Mudvayne without a comment on the gimmicky artwork that accompanied it. For those who haven't seen or heard about it yet, Mudvayne comes packaged (in a variety of formats and editions) with artwork printed entirely in black-light sensitive ink, and thus at first look the booklet and disc appear to be completely blank. By shining the provided black-light pen on the pages, the text and art by noted tattooist Paul Booth are revealed, and the effect is pretty spectacular. Of course, if the black-light pen happened to arrive broken, the chances of having a way to view the art are slim for most, minus the few who work at Spencer's or sleep in a bedroom that hasn't been redecorated since the '80s. The rest of us are left with nothing more than some blank white paper, strangely illustrative of the music it surrounds.
Label: Epic Records
Web: www.mudvayne.com ; www.myspace.com/mudvayne
Band Lineup:
Chad Gray (vocals)
Greg Tribbett (guitars)
Ryan Martinie (bass)
Matthew McDonough (drums)
Tracks:
1. Beautiful and Strange
2. 1000 Mile Journey
3. Scream With Me
4. Closer
5. Heard It All Before
6. I Can't Wait
7. Beyond the Pale
8. All Talk
9. Out To Pasture
10. Burn The Bridge
11. Dead Inside
Hardrock Haven rating 3.8/10
by John Kindred
Staff Writer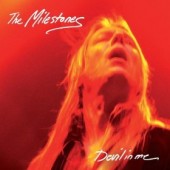 Birthed in Helsinki, Finland, a country which has been known lately for its progressive, heavy and pop-metal bands, the city's latest musical export, The Milestones, have returned. The quartet led by the vocals of Olavi Tikka also features guitarists Tomi Julkunen and Marko Kiviluoma, bassist Veli Palevaara and drummer Tommi Manninen. Prior releases by the band include '96's Vol. 1 and '99's Souvenirs. After 10 years, they have finally followed up their '99 studio release with the Devil In Me.
Having sold their souls at the crossroads at the junction of highways 61 and 49 in Clarksdale, Miss., The Milestones have tapped the mighty river of emotive music called the blues. They are fueled by the electricity of over-driven Marshall amplifiers and the standard Les Paul and Fender guitars. Emblazoned by those symbols of classic rock, which harkens back to days of freedom and simplicity, the band puts its musical stamp on the genre.
Evidence of influences from the Rolling Stones and Led Zeppelin are quite apparent. But the band really pays homage to the '70s-era lineups of Bad Company, Whitesnake and AC/DC. The music has that classic hard-rock-blues vibe that snarls, scratches and claws its way out of your speakers.
Devil In Me consists of 10 songs that are built on the interplay of the dual guitar attack of Julkunen and Kiviluoma. Plenty of pentatonic solos are laced with slide work and the sacred note-twisting tones of the WAH pedal. Let's not forgot the importance of the rhythm guitar arrangements that hammer out the heavy blues progressions. The thundering rhythmic pulse provided by Palevaara and Manninen drive the music forward. All the while, Tikka's vocals ice the cake with his gritty vocal delivery. He certainly has that '70s swagger to his tone, hints of Rodgers, Gillan and Scott helps infuse the music with flashbacks to the pure, true sounds of the past.
Originality isn't necessarily the goal, but the bad proves that attitude and assertiveness can move you as well. They come so close to harnessing the essence of days long since gone by and you will be caught up in the energy of their brand of music. The band has crafted hard-rock-blues-grooves that highlight the strengths of each band member, then merges the individual elements into energized songs that complement one another and embellishes the listening experience.
Label: Tempo Music
Web: http://www.themilestonesmusic.com/
Band:
Olavi Tikka (v)
Tomi Julkunen (g)
Marko Kiviluoma (g)
Veli Palevaara (b)
Tommi Manninen (d)
Track Listing:
01. Queen To Me
02. Devil In Me
03. Ghost Town
04. So Alive Today
05. I Follow The Sun
06. Rattlin' Blues
07. Street Soul
08. Waves Of The Stormy Love
09. Green Valley
10. Rage Against The Limits
Hardrock Haven rating: 8/10
by Justin Gaines
Staff Writer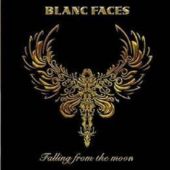 Falling From the Moon is the second release from Blanc Faces, the US-based melodic rock band formed by brothers Robbie and Brian Le Blanc. As with the band's self-titled debut, Robbie handles vocals and rhythm guitar while Brian handles bass duties. Session drummer Kyle Woodring (Survivor) also makes a return appearance on this album. Sadly, he passed away shortly after its completion, so Falling From the Moon is dedicated to his memory.
Two things quickly become apparent when you spin this album. The first thing is that if you're a metal fan, you're going to lose some "metal points" for listening to the ballad-laden Falling From the Moon. More accurately, you're going to lose those points for loving Falling From the Moon. That's the second thing that jumps out at you. From the start you know you're listening to something special. This is the kind of music – call it AOR, melodic rock, arena rock, whatever – that was everywhere between 1988 and 1991.
 Think of those great bands that you used to love – Alias, Valentine, Giant, Sheriff, Bad Company with Brian Howe. Blanc Faces channels all of them beautifully. So many of the songs on Falling From the Moon have that classic AOR sound you'd swear this album has been locked in a vault for the last 20 years. Smooth ballad "Deep in the Heart" could have been an Alias or Boulevard single, and rocking opener "I Come Alive" sounds like a Bad Company (circa Holy Water) hit. Every single song reminds you of a classic melodic rock band, but without sounding derivative.
You have to give the lion's share of the credit to Robbie Le Blanc's vocal performance. His voice is ultra smooth, but packs a punch when it needs to. His voice is somewhere between Alias/Sheriff frontman Freddie Curci and Brian Howe's, and that's a damn good place to be. Another key component of Blanc Faces' formula is the presence of Pink Cream 69 mastermind Dennis Ward on production duties. Ward is probably the best mixing/mastering talent in the melodic rock world, and he adds his trademark polished touch to this album.
Honestly, if you were a fan of this kind of music as the '80s rolled into the '90s, you absolutely have to own this album. Falling From the Moon is AOR perfection, and will instantly take you back 20 years to when AOR ruled the radio.
Label: Frontiers Records
Track Listing:
1. I Come Alive
2. I Swear To You
3. Falling From the Moon
4. Everything
5. It's All About the Love
6. Goodbye Summer Goodbye
7. Deep In the Heart
8. Don't Take It Away
9. Like A Believer
10. Light Of the World
11. I Will
12. Fly
Online: www.facebook.com/blancfaces
Hardrock Haven Rating: 8/10
by Justin Gaines
Staff Writer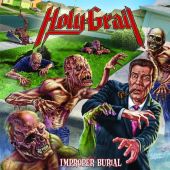 OK, let's clear this up from the get-go. California traditional metal band Holy Grail is basically 3/5 of the lineup that recorded White Wizzard's debut EP High Speed GTO. Apparently there was a split and bassist Jon Leon reformed White Wizzard with a new lineup. Drummer Tyler Meahl, guitarist James LaRue and vocalist James Paul Luna, along with new guitarist Eli Santana and bassist Blake Mount started their own band, which, not coincidentally, sounded a lot like White Wizzard. They originally called themselves Sorceror, inviting further comparisons to their old band, before settling on Holy Grail and signing to Prosthetic Records.
Still with us? The bottom line is that now there are two kick-ass traditional heavy metal bands where we used to have one, and both are releasing full-length debuts this year. Obviously nobody wants to see a band to break up (except for Creed, and sadly that didn't last long), but this looks like a win-win, at least for traditional metal fans.
The 4-song EP Improper Burial is Holy Grail's initial release. With just two original songs and a pair of covers, it's a bit of a tease, but hey, it works. Comparisons between Improper Burial and White Wizzard's High Speed GTO are inevitable, so let's start there. Both bands take their cue from British metal titans Iron Maiden and Judas Priest, and both bands have a certain degree of West Coast polish. Where they diverge, and honestly it ain't by much, is that Holy Grail has a bit more of an aggressive, NWOBHM vibe, sounding more like Angel Witch to White Wizzard's Diamond Head. The new songs – "Fight to Kill" and "Immortal Man" – are both high-speed, high-energy, melodic metal anthems with a strong '80s metal atmosphere. The covers – of Judas Priest's "Exciter" and Accept's "Fast as a Shark" – maintain that atmosphere. Both cover songs are faithful to the originals while at the same time true to Holy Grail's developing sound.
Improper Burial is the first must-have traditional metal release of a year that's also slated to see new albums by Icarus Witch, Widow and yes White Wizzard. If this EP is any indication, the upcoming full length is going to absolutely slay. Watch for it.
Label: Prosthetic Records
Track Listing:
1. Fight to Kill
2. Immortal Man
3. Exciter
4. Fast as a Shark
Lineup:
Eli Santana – Guitar
Blake Mount – Bass
Tyler Meahl – Drums
James LaRue – Guitar
James Paul Luna – Vocals
Online: www.myspace.com/holygrailofficial
Hardrock Haven Rating: 7.5/10
by Alissa Ordabai
Staff Writer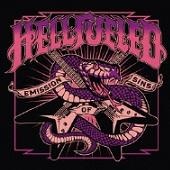 The spaced-out voice overloaded with delay and channeling both early-days Ozzy and mid-Eighties glam metal, is the first thing you notice about Hellfueled's debut. Carrying its neat pop melodies over the hooky thrash riffs, the record instantly creates a slightly camp, yet distinctive atmosphere which will remain its main asset and its main distinctive feature from the first track until the last.
The opener "Where Angels Die" lays the cards on the table from the word go – Hellfueled well-honed languid, borderline-stoner vibe, subdued, but still punchy metal riffs, and the overall sleek execution which given a special kind of dandyish glow by the chic, if only detached emotional stance. This peculiar concoction carries itself so fluidly and so confidently that only once the song is over you realise that the band has managed to make do without tension and release, build-up or resolution, leaving you all of a sudden feeling slightly empty.
What follows next are the same studio settings replicated track after track and the same approach to songwriting. The band's pop-meets-metal recipe, however, is so organic and its nostalgia for their heroes so genuine and endearing, you forgive them the limitations of their concept.
Apart from continuing to mine early Ozzy, standout "In Anger" evokes WASP's cunningly calculated spacy floatation, mixing it with Vain's bitter-sweet vibe, preparing us for the biggest highlight of the album – the closing track "End of the Road" – an elegant, spirited, nigh-perfect tribute to the best things pop metal ever had to offer.
The final verdict is that once these Swedes learn how to think in bigger, bolder ideas, start experimenting with juxtaposing light and shade, and stop being afraid of introducing dramatic contrasts into their songwriting, they could well be the ones taking glam metal into the mainstream, heading this genre's revival Europe has by now nearly given up hope for.
Label: Black Lodge
Track Listing:
1. Where Angels Die
2. Am I Blind
3. I'm the Crucifix
4. A Remission of My Sins
5. Save Me
6. Lost Forever
7. For My Family and Satan
8. In Anger
9. End of the Road
10. Stone by Stone
11. Moving On
Hardrock Haven rating: 6/10
by Alissa Ordabai
Staff Writer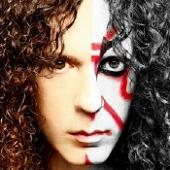 Do you remember how in your early teens you always wanted to share cool new music you've just discovered with everyone around you? With wealth of experience and credentials behind him, Marty Friedman still hasn't lot this kind of youthful enthusiasm for all things fresh as well as for sharing newly discovered music with his fans. "As a musician who has a firmly established style it is really rare to have a strong new influence come along and give your musical and personal identity a brand new depth," he writes in liner notes to his brand new album Tokyo Jukebox. "I was very lucky to be one of those rare cases."
Tracks on this release – all covers – present a kind of crème de la crème of modern Japanese popular music. Here we have a selection ranging from unashamedly frank and up-fornt pop ("cheesy bubblegum" as Friedman calls it in his notes), to music which can be heard in Tokyo dance clubs, to covers of material which represents everything new and innovative in Japanese metal.
The opening track "Tsume Tsume Tsume" was originally written by Maximum the Hormone, a band which these days is in the avant-garde of Japanese metal. Sharply, at tear-away speed and with absolute virtuosity Friedman weaves his guitar parts into the thick texture of this track which constantly changes its speed and tempo, stopping just occasionally for a 10-second melancholy slow breathers only to resume this wild race, carried away by the fierce polyrhythmic rhythm section and his own excitement. The result are guitar parts which, like embroidery in golden thread, shine juxtaposed to the solid yet ever-changing structure of this little compositional gem.
Everyone knows that there are covers and there are covers, and on this album Friedman shows how the original can be given an entirely new life depending on the personality of the musician handling it. There are examples when he plays vocal parts on the guitar, where he changes tempo and speed of the originals, and where he even turns electronic tracks into perfectly arranged compositions where everything is performed with real instruments.
Virtuosic technique, his understanding on the material which Friedman approaches as an insider and not as a culture-surfing tourist, plus courage with which he turns this music into his own, i.e. guitar music, all make this record an incredibly exciting release to get into. Here we have an example of Friedman's growth and development as a musician, and an illustration to how sometimes one person's talent and vision can help two different cultures not only to interact, but also to understand themselves better.
Label: Mascot
Track Listing:
1. Tsume Tsume Tsume
2. GIFT
3. Amagigoe
4. Story
5. Polyrhythm
6. Kaeritakunattayo
7. TSUNAMI
8. Yuki No Hana
9. Eki
10. Sekai Ni Hitotsu Dake No Hana
11. Romance No Kamisama
12. Ashita He No Sanka
Hardrock Haven Rating : 8/10
by Joe Mis
Staff Writer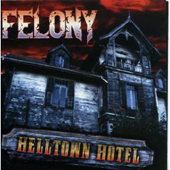 Helltown Hotel is a blast from the past. Eonian Records has released a fine retrospective look at Felony, of the many great bands that had a brief moment of fame in the late '80s/early '90s.
Felony was formed in 1989 in Indianapolis and quickly became a force in the local rock scene. Relying more on their musical abilities rather than a glam image or other gimmick, they quickly made a name for themselves and hit the rock circuit doing gigs and playing all the well-known clubs across the country. Felony's original lineup was a solid one: Tommy Lee Lords (vocals), Dale O'Brien (guitars), Shawn Nugent (bass) and Johnny Hustler (drums). This quartet was musically very strong, and their early tracks were straight up simple "roots" metal. After putting together a 4-song demo EP, bassist Nugent left the band and was replaced by Rich Grillo. The band recorded two more "heavier" tracks and added them to the EP. A short while later guitarist O'Brien withdrew from the band to deal with personal issues, and Felony disbanded. After a break, Felony resurfaced with new guitarists Michael Smiley and Jeffrey Parker. New songs were written, gigs were played, but as happened to many bands the rise of the grunge sound pretty much wiped them out and the group disbanded for good.
The history of Felony, while not an uncommon story for a rock band in the "grunge" days, is a shame. These guys had all the chops, talent and tools needed to be a huge success. Tommy Lords has a solid and gritty voice, perfect for the hard rocking style the band developed. O'Brien and the duo of Smiley and Parker were fine guitarists, laying down simple and catchy rhythm lines and blistering solos that would have easily put all three in the pantheon of '80s/'90s guitar greats. The guys in the rhythm section were excellent players as well, far beyond the bland musical timekeepers that so many modern bands use. Nugent plays a great bouncy and aggressive bass, and actually PLAYS the instrument, not just plunking along as an offshoot of the drums. Hustler had a great feel for the drums, knowing just how to control the intensity and pace without dominating the music. Lyrically the band is fairly run-of-the-mill rock, somewhat inspired by their school of hard knocks lifestyle with a healthy dose of Chicago gangster (the Al Capone type) thrown in. The songs are all heavy and energetic – not a ballad or tearjerker in the bunch.
Some of the musical highlights are: the great rhythm line, wild solo and gurgling bass on "Dancin' On My Grave"; the solid vocals and guitar work on "Heist In Helltown" (particularly the '93 version); the cool and heavy bass and drum work on "Street Fight"; all of "Well Of Souls"; and the demo of "Mississippi Rollin'."
The production and engineering quality is very good for the time – even the one live track sounds clear – and all of the instruments and vocals are nicely balanced. Only the final two demo tracks have any muddiness about them, and that is understandable for demos. The stylistic differences as the band evolved are very interesting – and probably the best aspect of these "classic" releases by Eonian. As usual, the songs are grouped by band configuration – the first four tracks are the original EP, five through 13 are with the band's final lineup, track 14 is a live recording, and the final two songs are the demos done with Grillo.
All in all, Felony had all tools to be a hugely popular band, and could have been one of the biggest, perhaps rivaling Motley Crue, Poison or Warrant. Unfortunately it just wasn't in the cards thanks to the demons of bad timing. Eonian has done a nice job packaging the various Felony tracks together into a cohesive whole, and provided their usual copious liners note recapping the history of the band. Fans of early 90s metal or hard rock will enjoy their stay in Helltown Hotel. Highly recommended!
Label: Eonian Records
Web: http://www.eonianrecords.com/b-felony/felony.html , www.myspace.com/helltownhotel
Track Listing:
01 – Cat Daddy
02 – Dancin' On My Grave
03 – Heist In Helltown
04 – Street Fight
05 – Well Of Souls
06 – To The Core
07 – Lost In The Closet
08 – Yank That Chain
09 – Days Of Disease
10 – Another Hero
11 – F.I.T.H.
12 – Shake The Faith
13 – Heist In Helltown '93
14 – Heist In Helltown (Live)
15 – Mississippi Rollin'
16 – Shattered Innocence
HRH Rating: 8.5/10
by Trevor Portz
Staff Writer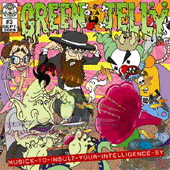 It's been 15 long years since Green Jellÿ last shat a batch of new tunes on the metal world, and though 333 was a solid release, a full 19 years have passed since they released the seminal, direct-to-video metal classic, Cereal Killer. This gap, of course, has created Chinese Democracy-esque levels of anticipation amongst those loyal to the Jellÿ. With the release of Musick to Insult Your Intelligence By, these patient minions will be pleased to know that little has changed since the days of the Cowgod and Shitman, and though Green Jellÿ may still consider themselves the worst band in the world, they also happen to make some pretty hilarious, and pretty awesome, puppet-fueled metal.
Things kick off with "Sugar and Spice," a track reminiscent of previous singles "Three Little Pigs" and "The Bear Song," utilizing classic sayings and rhymes to create a nursery school metal classic. This is followed by "Gefilte Fish," a Jewish-themed take on Marilyn Manson's "The Beautiful People." Few bands, parody or otherwise, could pull something like this off without it being extremely offensive, but GJ keep things light, luckily avoiding a repeat of the Bloodhound Gang's "Yellow Fever" controversy.
"You Can't Kill Me" introduces a punkier side of the Jellÿ, which pops up throughout the album on "Geek Girl," "You're Gone," "Nothing to Say," and "Trick or Treat." Whether mocking the genre or embracing it, this side of the band works well to break up the more metal moments and keeps things fresh. The excellent, Blondie-inspired, girl (or castrated guy) crooned "Nothing to Say," and to a lesser extent, "Geek Girl," could surely be turned into radio singles if the band or label could come up with the payola to make it happen.
Crazy solo action harking back to the days of "Rock and Roll Pumpkihn" (down to the guitar tone) dominates "Albert Fish Liverwurst," though the song itself comes off a bit grim and plodding. "I Will Not," is dark and heavy, but in overall rather forgettable.
The instantly classic "Stabby the Clown" wins the best song-name award, and recalls one of Green Jelly's long-lost classics, "Nightmare on Sesame Street" from 1989′s Triple Live Möther Gööse at Budokan. With its lengthy spoken-word section, Black Sabbath feel, and battle cry for a clown revolution, one can only imagine the red-nosed carnage that will accompany it in the live setting.
Another song clearly designed for their live show, "Sweat Lagoon" (aka "Magic Ed") also utilizes spoken-word vocals, this time discussing a Magic Dragon—perhaps Puff's arch nemesis? Character-driven songs like this are certainly the bread-and-butter of Green Jellÿ, from both a lyrical and theatrical standpoint.
Everything wraps up with "The Ballad of Swing Low Scroty," an epic, ball-dragging grandchild of "Anthem" from 333. It will surely get the lighters out and the pants down, and is a fitting closer to yet another solid Green Jellÿ release. Hope remains that a video version will soon be released as well, following in the tradition of Cereal Killer and 333.
It should be noted, to those that have yet to see Green Jellÿ in all their costumed glory, that live is truly the best way to experience GJ. Bill Manspeaker (aka Moronic Dicktator) is still one of the craziest, greatest metal frontmen on the scene, and continues to deliver shows that are as silly and over-the-top as they are mosh-worthy. Green Jellö Suxx!
Label: Rotten Records
Web: www.myspace.com/greenjelly
Tracks:
1. Sugar and Spice
2. Gefilte Fish
3. You Can't Kill Me
4. Albert Fish Liverwurst
5. Stabby The Clown
6. Geek Girl
7. I Will Not
8. You're Gone
9. Nothing to Say
10. Sweat Lagoon
11. Trick or Treat
12. The Ballad of Swing Low Scroty
Hardrock Haven rating 8.8/10
by Derric Miller
Staff Writer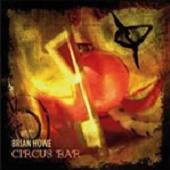 Most singers fail when attempting to replace a legend (think Ripper Owens in Judas Priest, Blaze Bailey in Iron Maiden, etc.) Brian Howe, when joining Bad Company and replacing Paul Rodgers, not only kept the original momentum going, but took the group to new heights. Selling somewhere around 19 million albums with the band when he fronted Bad Company, the band was a more radio-friendly and less blues-based Classic Rock unit, but that's exactly what they needed to stay relevant in the fluffy, Hair Metal '80s. Now, Howe is back with a revitalized sound on his new solo effort, Circus Bar, and for the most part even those rockin' Bad Company days have been left as well.
Starting off the album with the obvious "I'm Back," it's clear Howe sings as well or better today than he ever has before. Some people are just born to sing, and Howe is one of those jealousy-inducing talents. A straight ahead AOR sounding Rock song, Howe seems to be shouting out to his fans (or detractors) that he still has it in him to create incredibly catchy anthems, and he does so here without question.
Besides that opening song, you'll get a similar pacing and style on most of the tracks. "Life's Mystery" is mid-tempo, starting with acoustic guitar and building tepidly to a chorus rich with "ooooh, ooohs" and a thumping bass line. When you think of Bon Jovi going nu-country or whatever the hell you want to call it, Howe does the same here and a few other songs.
"Could Have Been You" is another song that seems if Kenny Chesney sang it, it'd be all over CMT. Now, the difference between Howe and these pop country "artists" is that Howe sings better than all of them combined. Still, fans hoping to hear "No Smoke Without a Fire" won't find it here.
Back in the day, ballads like "Something About You" and "If You Needed Somebody" brought Bad Company to the top of the charts with Howe. "Surrounded" is another one of those types of songs, and it nearly stands alongside them in quality. You can't deny the warmth of Howe's voice, his seemingly effortless range and the ease the notes flow from him on songs like this. This is one of the best tracks, and fans of his prior releases will glom onto it.
Now, it gets a little messy. "My Town" is hands down a Country composition. It's not rock, it's not even faux-Country like Mellencamp. Check the opening lyrics: "Just a young boy, in a small town, down by the sea. A little George Strait, playing football, that's where you'll find me." George Strait, really? If he is looking for crossover potential, the definition of crossover is "appealing to more than one music chart or genre." You could put this on Country radio stations around the U.S. and Moon-Pie eating RC Cola drinkers will love it, but don't expect Nickelback or 3 Doors Down fans to return the favor. Simply put, it's out of place on this release. You can't blame him for experimenting, but Howe should record an entire Country album if that's his focus today.
(Point: After reading this review, Howe left this comment: "Having read your review ( which I mostly liked ) I have to bring up a point or two. I am not sure where you got the references to George Strait from my CD.
Surely you must have seen the song titles and seen the last song on the cd was called " Little george St "…… That was also the name in the song that you were referring too…..MY TOWN!" Bad mistake, and point taken, Mr. Howe.)
Brilliantly placed, a remake of "How About That" immediately follows and nearly scours your brain of "My Town." There is no added element here; it's just a remake and proof that Howe is still an incredible singer. The better remake is "Holy Water," which used to be a chugging rocker but now is an atmospheric and poignant ballad. In fact, you could argue this version has more to offer than the original. There is orchestration, haunting background vocals, and of course, Howe's immaculate voice out in front of it all. As far as remakes go, this may be one of the best you've ever heard.
Circus Bar is a bit of a conundrum. It's still Howe, and he's still one of the best singers on the planet. The good songs are effective in pulling you in, making you sing along and sticking in your head, and the remakes shine as well. But the Country tinge, slathered across a few of the tracks, is frankly offputting. So, go in to this one with an open mind, knowing Howe made the album he wanted to make and obviously didn't bow to pressure from his label or anyone else. How that works out for him in the long run remains to be seen …
Label: Frontiers Records
Track listing:
1. I'm Back
2. Life's Mystery
3. There's This Girl
4. Could Have Been You
5. Surrounded
6. Flying
7. How It Could Have Been
8. My Town
9. How 'Bout That
10. Feels Like I'm Coming Home
11. If You Want Trouble
12. Feelings
13. Holy Water
14. Little George Street
Hardrock Haven rating: 6.9/10
by John Kindred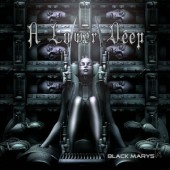 A Lower Deep was forged in '01 by vocalist Billy Mullican, guitarist Troy Reid and bassist Tim Umstead. After each plied their trade in various bands that were going nowhere, the trio united, in what they describe as the "perfect vehicle," to bring their musical vision to fruition.
Their latest musical endeavor, Black Marys, lyrically appears to loosely apply the term "Black Marys," taken from the series of novels written by Greg Keyes called The Kingdom of Thorn and Bone. The term describes nightmares that are vivid and horrific, as well as real life events so unreal they could by nightmares come to life. So the lyrical content here follows that same line of thinking, which is the emotional, spiritual or physical nightmarish horrors that appear in dreams or real life.
The album consists of 10 songs, including the title track "Black Marys." A Lower Deep combines elements of thrash and heavy metal with a dark, brooding, yet doom-like vibe. They also pull in elements of the more extreme genres of metal, specifically on the opening track, "Bleed," which places death vocals in its opening sequence that ultimately confounds the listener into thinking, "What is coming up next?"
The real voice of A Lower Deep, Mullican, enters about a minute into "Bleed." His vocals are quite removed from the guttural growls. Mullican's voice is the perfect match for the dark, brooding musical jaunts of the band. Plenty of double bass fury intertwines with the riffs provided by guitarist Troy Reid. From heavy riffs, crunchy rhythms to flashy, intricate solos, Reid shows he is in command of his instrument.
From a production stand point, all aspects of the instrumentation and vocals clearly are audible. At times, the guitar and bass lay down simultaneous runs. It is easy to distinguish both instruments performing together and yet hear them independently of each other. Layered harmony vocals fatten up the sound, and death vocal accompaniment make appearances throughout the CD.
Not sure if one walking away from listening to Black Marys will find that one particular song or melody will be stuck in their head. Maybe A Lower Deep isn't that kind of band. Actually, you may need time to wrap your head around the lyrical content to understand the pacing of the album. Paying attention to the use of genre specific embellishments, such as death metal vocals, may help you understand the band's ode to a world of nightmares, whether in dreamscapes or in the waking world.
Label: Independent
Web: http://www.alowerdeep.com/
Band:
Billy Mullican – Lead & Backing Vocals
Tim Umstead – Bass & Backing Vocals
Troy Reid – 6 & 7 String Guitars
Anthony Tipton – Drums
Track Listing:
1. Bleed
2. Black Marys
3. Dead House Gates
4. Facing the Demon
5. Hamartia- mp3
6. The Maudlin Child
7. The Narrow Way
8. Children of Cain
9. For Those Left Behind
10. Revelation
Hardrock Haven rating: 7/10
by Derric Miller
Staff Writer
Tunnel guitarist/songwriter Dave Henzerling (Big Cock, King Kobra, Icon, Keel) checked in with Hardrock Haven to talk about his brand new band; the status of Big Cock now that singer Robert Mason is touring with Warrant; what new songs like "Into the Sun" and "The Balcony" mean to him; what new singer Scott Hammons brings to the band; the King Kobra reunion rumors; and a whole lot more.
Tunnel isn't as '80s Arena Rock focused as Henzerling's previous band; you'll even hear a little Led Zeppelin in tracks like "The Balcony." Tune in now to hear all about Tunnel, and head to Tunnel on MySpace to hear some songs and pick up the new CD.
(If the embedded player doesn't populate, click here to stream the interview in a stand alone player.)
January 23, 2010 at the Alrosa Villa in Columbus, Ohio
by Chris A.
Staff Writer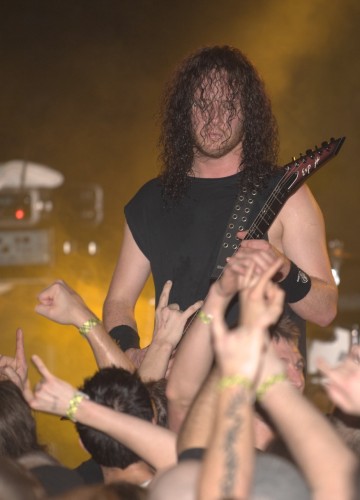 Devildriver: New CD, New Tour, Same Ass Kicking Attitude
Ask Dez Fafara, brain trust and vocalist of the heavy metal band Devildriver, what motivates his band to slog it out on tour in the middle of winter and the answer might surprise you. "We're all about people having fun and we love what we do." That passion for playing live at a time when most bands are hunkered down waiting out the lousy weather is typical of Devildriver. Not content to sit around and let time pass them by, the band is on the road in support of their fierce new release, Pray For Villains, a clever title based on Dez's love for "western" movies rather than an endorsement of the criminal elements.
"I love a great western movie where it takes a guy who's living on the edge of the law to make things right. You just can't help but root for guys like Eastwood." As Eastwood did in "High Plains Drifter" Fafara brought his band of living-on-the-edge rock 'n' roll drifters to the Alrosa Villa to save Columbus, Ohio and its metal head community from the ravages of a dull, boring, "American Idol" filled winter.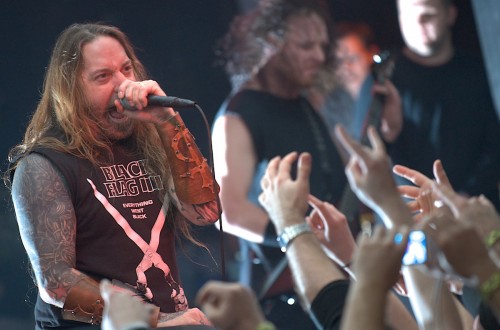 Instead of painting the town red and renaming the city "Hell" ala his hero, Dez's plan was more straightforward. "I've always considered Devildriver to be a rock 'n' roll band, a great party band that works hard to deliver a great time to our fans and that's what we intend to do tonight in Columbus."
Laid back, confident and very proud of his band and its new record Dez, has stuck to his guns and continues to try to work hard, rock harder and kick as much ass as possible while introducing his music to legions of new fans.
The maturity of Devildriver and its music is very evident when reviewing the body of the band's work since its inception in 2003. Devildriver's trademark is its authenticity, doing its own thing and they've proved they have the talent, credibility and attitude to stand toe-to-toe with any metal band. "If you listen to our previous disc, The Last Kind Words, you can feel the brutality and intensity we are capable of, we've proved that if you want heavy and in your face, we can deliver."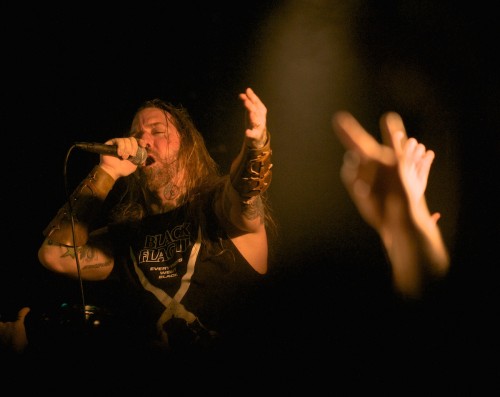 On the other side of the coin Devildriver isn't content simply to live off speed and brutality. Pray For Villains continues to showcase the evolution of Devildriver's music and it's evident the band is mastering its craft. The technical prowess of the playing is exceptional with blazing guitar riffs, screaming leads, absolutely incredible drumming and of course Dez's growling vocals. Pray For Villains could be the line in the sand for the band, a departure from the playing heavy just to play heavy merry-go-round that many bands get stuck on.
According to Dez, "We didn't dial our intensity level down at all but we wanted to not only bring more groove and better hooks into our songs, we wanted to write better songs. So far so good, with the proof positive etched into the individual tracks on Pray For Villains.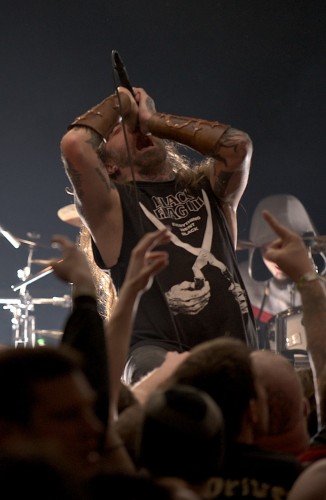 In addition, with a positive attitude about what they do and complete devotion to their jobs as musicians, it should be no surprise that the intensity level during a live Devildriver performance is out of this world. These guys know how to put on a show and the sold out Alrosa Villa crowd made certain that Devildriver knew it was appreciated. The 90-minute set was chalk full of Devildriver classics and a solid mix of some of the best of Pray For Villains.
It was an incredible show that had Dez, Mike, Jeff, Jon and John truly connecting with one of the best crowds in rock 'n' roll. With a great live performance and a stellar new album, the tie that binds and makes it all work is the people in Devildriver. "You have to love what you do," Dez concludes. "We love to play together as a band, we love to be onstage, and we love to deliver our music to people live. We've always said that's been part of the mission — and if you're gonna talk it, you've gotta walk it."
Devildriver is currently in the middle of a winter tour so if you're able to catch the band live you won't be disappointed. You can learn more about Devildriver by visiting www.devildriver.com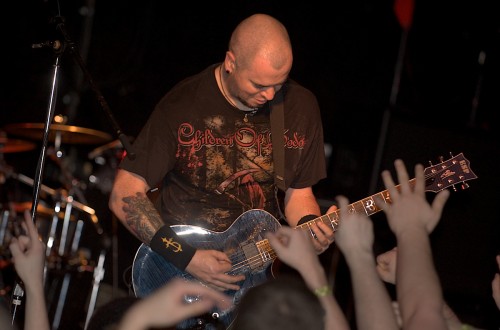 Photos Courtesy of Chris A.
by Trevor Portz
Staff Writer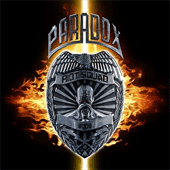 Ok, this will surely come off a bit uninspired, uncreative, and clichéd, but only one phrase—archaic and overused as it may be—can be used in association with German thrash legends Paradox's latest release: you can't teach an old dog new tricks. Though saying that may be a journalistic no-no, after one listen to the 10 tracks on Riot Squad, it would be hard for even the most literary headbanger to deny the sentiment. Nearly 25 years into their often praise-filled career, Paradox have delivered a record that shows virtually no growth from their 1987 debut, the perhaps once appropriately named Product of Imagination.
Riot Squad sees Paradox living up to their name, as illustrated by its anomalous blend of high-quality musicianship, slick production, and generally uninspired songwriting. Despite a slew of shred-tastic solos, Helloween-inspired double lead breaks, and beat- perfect drumming, it's virtually impossible to find any distinguishing or memorable moments amongst the songs contained herein. Seven out of ten tracks feature the same Judas Priest-meets-Testament riffing over standard thrash drum patterns, all played at what feels like exact same tempo. It's almost as if the band set the click track once for the entire record, and when coupled with the indistinguishable guitar and vocals melodies, what's left is something that sounds great and means nothing.
There are a handful of interesting moments on the disc, mostly during the songs that break away from the standard formula. "Nothingness" proves to be rather substantial, serving as a nice mid-paced break from the monotony and featuring an excellent, catchy chorus. "Dream Hero," despite some rather cheesy lyrics (a trend amongst German metal bands), would not have been out of place on Anthrax's Spreading the Disease (feeling vaguely reminiscent of "Lone Justice" at times), though the band just can't resist the "standard Paradox beat," which pops up during the bridge.
The shining moment for the record comes in the form of "Planet Terror," a driving, epic, diverse track that shows that the band isn't entirely out of fresh ideas. The extended instrumental section is well-crafted and showcases the lead skills of guitarists Charly Steinhauer and Kai Pasemann. It's just too bad that this moment of creativity didn't stretch itself across the rest of the album.
With the unfortunate announcement that Deutch heroes the Scorpions are retiring soon, it would seem that there is a hole in the German metal monarchy. But if they hope to have even the slimmest of chances to fill the gap, it's going to take something much more brutal than Riot Squad.
Label: AFM Records
Web: www.myspace.com/paradoxbangers
Band Lineup:
Charly Steinhauer (guitar, vocals)
Kai Pasemann (guitar, backing vocals)
Olly Keller (bass)
Roland Jahoda (drums)
Tracks:
1. Suburban Riot Squad
2. Hollow Peace
3. Riptide
4. Rise In Rank
5. Evolution Reset
6. Nothingness
7. No Place To Survive
8. Dream Hero
9. Planet Terror
10. Psychofficial
Hardrock Haven rating 4.8/10
by Derric Miller
Staff Writer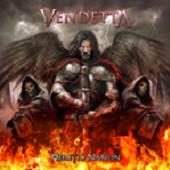 If you are a fan of the Richard Dawkins' book "The God Delusion," your new favorite band is going to be Vendetta. Not only did they title their sophomore effort Heretic Nation, but they clearly wrote the soundtrack to the entire Atheist movement with their song "Delusion." If you wrap that entirely Metal mindset around an album that is sonically Traditional Metal in every way, Heretic Nation should takes the masses by storm.
Heretic Nation's first track is the biting "Delusion," a racing anthem featuring mammoth riffs from Edward Box and Pete Thompson. Box is a burgeoning guitar hero in his own right, with a three instrumental under his belt, but he also mans the microphone in Vendetta. In an interview with Hardrock Haven, Box stated that he wrote the lyrics and cannot speak for the rest of the band, but you know how he feels when he snarls the chorus of, "This hate of humankind, it's intelligent design, and you believe in angels!" It's as mocking as it is forthright. The heated riffs during the verses align themselves with the fury of Box's dissecting lyrics, and the guitar solo is traditional as well, closer to Iron Maiden than Yngwie Malmsteen. This is one of the best Metal songs recorded in years.
Galloping riffs greet you on "Age of Annihilation." One unique aspect to Vendetta's sound is that their backing vocals are spare, with Box handling the majority of the choruses himself. This is not uber-polished, multi-tracked nonsense that bands create in the studio and can't play live; their goal is to be able to play note for note live what you hear on Heretic Nation. The almost doomy riffs before the solo pull you in, and the guitar solo is another nod back to the day when feel and precision meant more than just speed.
While Vendetta is a heavy band, you will think of Joey Tempest when you hear the opening of "My Revelation," as Box vocalizes a "Ohhh-yeah!" That aside, this fevered track is one of the heaviest vocally, with Box adding a Mustaine-like disdain to his vocals. Riff-wise, you may think about bands like Metal Church as well, with serrated, glowering riffs. "My Revelation," overall, is probably the second best song on Heretic Nation, next to "Delusion."
There isn't as much diversity on the release as perhaps there could be. By the time you hit "Killing Time" you are almost ready to hear Vendetta try something new, a different tempo, less caustic riffs and maybe richer vocal melodies. It's not until "The Space Between" that Vendetta lays off the pedal and lets you breathe. Nearly a mid-tempo rocker, "The Space Between" owns a slower groove and also features the most melodic chorus. This allows Vendetta to tear into more guitar leads after the chorus and the spaces between verses. Box is a blunt when he talks about his vocals, and how they needed to step up on the new release, and it's clear that his vocals are now one of the trademark Vendetta ingredients and not a weakness, but a strength.
Vendetta does everything right on Heretic Nation. "Delusion" alone is worth the cost of the entire release, but there's actually 10 songs here that succeed in their own distinct way. If you want to have blind faith in something, have faith that Heretic Nation is one killer Heavy Metal release. Your faith will actually be rewarded.
Online: http://www.vendetta-theband.com/
Label: Lion Music
Track listing:
1. Delusion
2. Age Of Annihilation
3. New Horizon
4. My Revelation
5. Skaro
6. A Glass Half Empty
7. Killing Time
8. Face Your Demons
9. The Space Between
10. Powers That Be
Hardrock Haven rating: 8.2/10
by John Kindred
Staff Writer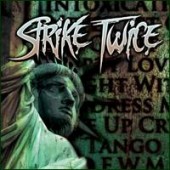 Strike Twice is another '80s pop-hard-rock-band that found regional success but a major recording contract quite elusive. Living the rock-star lifestyle, the band's level of commitment led to a strong following of fans. Practice, practice, practice; the band spent plenty of time honing their chops and stage show. To the detriment of the band, the arrival of Grunge and a series of events that boils down to bad luck led to the band's demise in '93.
Thanks to Eonian Records' dedication to rediscovering bands that were lost in the mire of an over-abundance of bands from this decadent time period, we finally can listen to the music of Strike Twice.
Their 10-song, self-titled release is a polished hard rock record that encapsulates the big-time, arena-filling anthems and superior quality production of the time period. This doesn't remotely sound like old demos that were dug up and re-mastered. Their dedication to mastering their instruments and strong song writing ability make this studio effort a diamond in the rough.
Following in the footsteps of their peers for the time period (Warrant, Poison, Motley Crue), the band delivers those elements with confidence and style. They have that swagger that would have made them an MTV staple and arena crowd pleaser.
The music has that party-rock vibe, featuring very catchy vocal hooks and guitar riffs. Vocalist Michael Hayes' voice sounds a little like Vince Neil at times. Of the 10 songs, only the ballads "Never Let Go," "Wake Up Cryin'" and "One Night With You" drag the momentum of the CD down a bit. Obviously, it was quite popular at the time to have a ballad among your collection of songs. These could have been left off the CD, as it doesn't bring anything new to the table that we haven't heard before.
Excluding the ballads, the rest of CD is all business. Leaving us with seven solid hard rock anthems such as "Tango," "Tuff Luck," "Get It," we can get past those ballads. Attitude is rampant on the closing song, "D.F.W.M." It's reminiscent of the youthful angst that we all had for anyone that pushed us the wrong way in our younger days. Hell, the battle cry is relevant today and you can actually understand the lyrics.
Strike Twice is a great find among a host of mediocre bands that have been lost and found again in recent years.
Label: Eonian Records
Band:
Michael Hayes – Lead and backing vocals
Randi Price – Drums, percussion, and backing vocals
Rob Luv – Guitars
Chaz Domino – Bass and backing vocals
Trixx – Guitars
Track Listing:
1. Tuff Luck
2. Intoxication
3. Never Let Go
4. Get It
5. Dirty Lover
6. One Night With You
7. Undress Me
8. Wake Up Cryin'
9. Tango
10. D.F.W.M 11. Back Door
Hardrock Haven rating: 8/10
by John Kindred
Staff Writer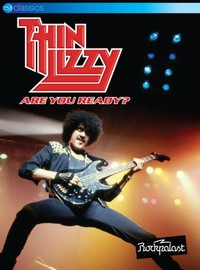 Thin Lizzy continues to find relevancy nearly a quarter century following the death of band leader and founder Phil Lynott. Revered by many as one of rock's greatest bands, Thin Lizzy was the playing ground for Lynott's soulful voice. They wrote songs with catchy vocal melodies, while keying in on the melodic interplay of the bands twin guitar attack, the band's rough edge ultimately was molded into polished and majestic rock music.
Revisiting the band's historic career, Eagle Rock Entertainment latest indulgence from the German TV series ROCKPALAST video series is Thin Lizzy's live concert performance from '81. Are You Ready delivers nearly two-hours of video performance of the band in Loreley, Germany.
With the late Phil Lynott leading the way, guitarists Scott Gorham and Snowy White, keyboardist Darren Wharton, and drummer Brian Downey, deliver a time capsule worth of gems. Treating fans from then and now to a catalog of their best music, the band performs classics like "Are You Ready," "The Boys Are Back In Town," "The Cowboy Song," "Jailbreak" and many more fan favorites.
As precious as this DVD release is, obviously making bootleg copies of this show irrelevant, it is not without its own share of limitations. The video at times is dark and is not crisp, mainly due to being restored from video tape. The audio finds the guitars buried behind the bass and drums, but the vocals stand out.
Are You Ready is nice journey into the past. It is really great to see classic footage such as this preserved for future fans to enjoy.
Label: Eagle Rock Entertainment
Band:
Phil Lynot (b)(v)
Snowy White (g)
Scott Gorham (g)
Brian Downey (d)
Darren Wharton (k)
Track Listing:
1. Are You Ready?
2. Genocide (The Killing Of The Buffalo)
3. Waiting For An Alibi
4. Jailbreak
5. Trouble Boys
6. Don't Believe A Word
7. Memory Pain
8. Got To Give It Up
9. Chinatown
10. Hollywood (Down On Your Luck)
11. The Cowboy Song
12. The Boys Are Back In Town
13. Suicide
14. Black Rose (Roisin Dubh A Rock Legend)
15. Sugar Blues
16. Baby Drives Me Crazy
17. Rosalie
18. Desaster
19. Emerald
Hardrock Haven rating: 7/10
by Justin Gaines
Staff Writer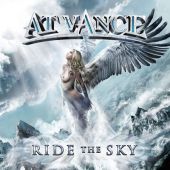 Ride the Sky is the eighth studio album from German power metal band At Vance. Naming their album Ride the Sky is a pretty ballsy move for a band from Germany, when you consider just how iconic Helloween's song "Ride the Sky" is. Still, it's not Helloween that comes to mind once this album starts playing, but rather the (now defunct) band Ride the Sky that was formed by former Helloween drummer Uli Kusch. In recent years, bands like Ride the Sky, Masterplan, Mob Rules and At Vance have moved the German power metal sound a bit further from Helloween's shadow. Their sound is more refined and less, well…Helloweenish. And that's a good thing.
Which brings us back to At Vance. The band is still somewhat in flux. They're breaking in a new bass player (Wolfman Black) here, and drummer Alex Landenburg and vocalist Rick Altzi are still relatively new. Guitarist Olaf Leik is the only original member. It's still hard to imagine At Vance without Oliver Hartmann on vocals, and Mats Leven left just when he was starting to seem like a good fit for the band, but you can't deny Rick Altzi's strength as a vocalist. He doesn't waste time trying for Michael Kiske-esque high notes, instead taking a more soulful approach (influenced by Jorn Lande, perhaps) that gives Ride the Sky some heart to go with Olaf Leik's precision and power. Leik is actually downright neoclassical with some of his solos here. You can't help but think this is what an Yngwie Malmsteen album would sound like Yngwie knew how to write actual songs.
Between metal anthems ("Torn – Burning Like Fire"), fast-paced numbers ("End of Days") and unexpected tributes (Vivaldi's "Summer, 2nd Set" and Free's "Wishing Well"), At Vance has come up with a winning formula that should appeal to fans of power metal, neoclassical metal and melodic hard rock.
Ride the Sky probably isn't as essential as recent releases from Mob Rules and Primal Fear, but it's not too far behind either. It's another strong At Vance album, and another example of why Germany continues to dominate the world of power metal.
Label: AFM Records
Track Listing:
1. Ride the Sky
2. Torn – Burning Like Fire
3. Last in Line
4. Wishing Well
5. Salvation Day
6. Vivaldi, Summer – 2nd Set
7. Power
8. You and I
9. End of Days
10. Falling
11. Farewell
Online: www.at-vance.com
Hardrock Haven rating: 7.5/10
by Justin Gaines
Staff Writer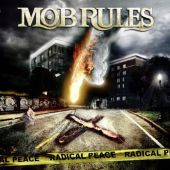 Radical Peace is the sixth album from Germany's Mob Rules, and is one of the most anticipated power metal releases of 2010 (or late 2009 if you had access to the European import). If you haven't been following this band's career you might question that statement. When Mob Rules debuted at the beginning of the decade they were little more than another Helloween disciple with a Rhapsody-like appreciation for Dungeons & Dragons. Since 2004, however, the band has released a series of stunning melodic power metal albums to rival anything recently issued by countrymen Helloween, Gamma Ray or even Primal Fear.
Radical Peace is the band's latest masterpiece, and it is clearly a continuation of the journey started with 2007's Ethnolution A.D. and to some extent 2004's Among the Gods. The band has been refining and perfecting their brand of melodic power metal while at the same time moving away from the genre's typical fantasy themes and tackling weightier subject matter such as religion, government, corruption and hatred. That transition is culminated in the epic "The Oswald File." Subtitled "Ethnolution II – A Matter of Unnecessary Doubt," the 18-minute centerpiece of Radical Peace has to be the first power metal song focused on the assassination of John F. Kennedy. This is the kind of progressively-minded opus you might expect from Symphony X or even Dream Theater, but Mob Rules pulls it off brilliantly. It's never so weighty or orchestrated that it outlives its effectiveness as a song, and it's every bit as stirring and stimulating as the album's shorter songs.
Speaking of which, "Children of the Flame," "Warchild" and "Waiting For the Sun" are all incredibly good songs. Honestly, there isn't a single "filler" track on the album. Every song is power metal perfection, and the album as a whole seems to capture all of the best elements of the power metal genre (the melodies, the soaring vocals, the inspired songwriting) and none of the clichés. It never seems silly or overly sing-song laden, it doesn't sacrifice metal spirit for the sake of polish and technical proficiency, and the lyrics are actually worth reading.
January may seem a bit early to start making predictions for "Best of 2010" lists, but Radical Peace is the strongest power metal album to come along in quite some time, and definitely seems like an early contender for power metal album of the year. If nothing else, maybe it will give Mob Rules the "tier 1" status they've deserved since at least 2004.
Bottom line: if you're a fan of melodic power metal, Radical Peace is a must-have album. Buy it already!
Label: AFM Records
Track Listing:
1. Children of the Flame
2. Trial By Fire
3. Warchild
4. Astral Hand
5. The Oswald File (Ethnolution II: A Matter of Unnecessary Doubt)
a. Chapter I – Prologue
b. Chapter II – Desperate Son
c. Chapter III – 11:30 a.m.
d. Chapter IV – Unnecessary Doubt?
e. Chapter V – A Dead Man's Face
f. Chapter VI – Did You Reach the Sun?
6. Waiting For the Sun
7. The Glance of Fame
Online: www.mobrules.de/
Hardrock Haven rating: 9/10
by Joe Mis
Staff Writer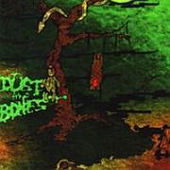 Voodoo, the debut album from Missouri-based Dust And Bones, would have been a massive hit if it was released 20 or so years ago. Today it seems an oddity, and is a look back at what made hard rock the controversial topic of the PMRC's '80s. A bit hard rock, a bit hair metal, and a large dose of sleaze rock combine to make this an interesting trip down memory (or lack thereof) lane. Focusing on the hard rocker's triad of sex, drugs and rock & roll, Dust And Bones captures the spirit of the era.
The hard rocking quartet consists of Nick Elmore (vocals and harmonica), Sean Quidgeon (guitars), Jon "Big Dawg" Jackson (bass and vocals) and Ryan Riggs (drums). They play well together and all do their part with backing vocals. The music is crunchy and aggressive, but they seem to keep a good grip on the melody at all times. Their music is refined and slick, but their lyrics are crude and sleazy. Elmore has a good voice for this style of rock – a bit raspy and rough, and a range big enough to handle the work. Quidgeon's guitars are very good – he's a decent bluesy rhythm player and his solos show him to be a closet shredder with impressive chops. He doesn't let his guitars dominate the music and is a good team player. Jackson and Riggs are a solid bottom end, and each is also a talented musician. There is no doubt that any or all of these guys can go beyond the sleaze rock genre into almost any rock style they might choose.
However, all is not perfect in Dust And Bones land, as they at times seem to be a band in search of a sound. One part of one song sounds like AC/DC, part of another is Faster Pussycat, or Guns N Roses, or Aerosmith. The listener can easily pick these up, along with hints of Brother Cane, Dirty Looks, and even an intro reminiscent of Axel Rudi Pell. All these influences are interesting, but for the most part they are too obvious. While technically very good, Dust And Bones needs to consolidate all of these, or pick one or two – and settle on a distinct "D.A.B." sound.
The interesting aspects of Voodoo are many. The CD opens with "She's On Fire," which sounded very much like an old AC/DC track. "Ready, Willing And Able" is a catchy song but highlights the band's weakness as lyricists: "I'm ready, willing and able. Let's get sweaty…" – but it has a great shreddy guitar solo. "Dear Diary" is a very upbeat, almost Poison-style happy rock with a slick guitar solo. The title track, "Voodoo," opens with an almost euro-metal intro, then drops back into a heavy classic rock mode with some fantastic drum and bass work. "No More Long Goodbyes" is the "different" song – a little moody, dark and lower energy – probably the best-written song on the album.
"Whiskey Dick" is a tongue –in-cheek morality story about the effects of overindulgence, and will bring back memories to almost every guy who's ever had too much to drink on a date. "Running Free" is a great song but sounds quite a bit like Brother Cane. "Come Up Swinging" wraps the disc with a very aggressive GNR influenced song.
The production and engineering are very well done considering the numerous arrangements and variety of styles, and that shows a good deal of maturity and flexibility.
All in all, Voodoo is a decent album with a few flaws. The music is raunchy and intense, and delivered in rapid-fire high-energy style. The obvious "other band" influences rolled into the music are distracting, and the band needs to settle down and select a style and grow a bit as songwriters. The last thing any band needs is to have listeners saying, "This one reminds me of AC/DC", or "This song sounds like GNR". They need people to say, "Wow, this is good Dust And Bones music."
If you are a fan of the sleaze rock scene, pick this one up as it will not disappoint. If your sensitivities are offended by the old school "sex, drugs , rock-and-roll lifestyle" – or you have little kids in the car – you might want to look elsewhere.
Label: Independent
Web: www.myspace.com/dustandbonesroxxx
Track Listing:
01 – She's On Fire
02 – Pair-O-Dice
03 – Feed My Disease
04 – Come Get Some
05 – Ready, Willing And Able
06 – Dear Diary
07 – Voodoo
08 – No More Long Goodbyes
09 – Whiskey Dick
10 – Shot Down
11 – No More
12 – Running Free
13 – Come Up Swinging
HRH Rating: 8/10
by Trevor Portz
Staff Writer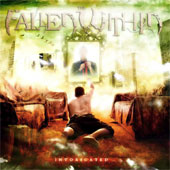 Hailing from the home of the Parthenon and the Olympics, Athens-based The Fallen Within have finally, after nearly seven years of work, managed to release their first full-length album. Though less likely to draw worldwide acclaim or throngs of tourists, the six members of The Fallen Within are certainly worthy of a fair bit of praise, as is their debut, the less booze-fueled than it sounds, Intoxicated.
Playing what would perhaps best be described as metalcore, Intoxicated features a fair share of perfectly syncopated, rhythm-tastic riffs, but luckily is much more diverse than standard metalcore. In addition, the tempos, almost across the board, surpass those used by most of their genre-compatriots, keeping the energy level high and adding a dose of technicality, especially from a drum perspective.
Disregarding the rather pointless intro song, "My Vanity," things truly kick off with the aptly named "Sound of Destruction." Featuring a very Meshuggah-inspired riff, the song features surprisingly effective, "floaty" keyboards that manage to evade cheesiness and instead serve only to add depth the to song. Following a spectacular, shred-heavy, James Murphy-esque guitar solo, keyboardist Steve More further justifies his position in the band with a key solo that would not have been out of place in a Children of Bodom song. Only the vocals keep the song from causing all out destruction, as they never match the intensity of the backing instrumentation and instead come across as a bit whiney. But we can't have everything.
"Pain Right Under" strangely flips the script, as in this instance the keyboards come off a bit kitschy, but the vocals are vastly improved (and continue to be throughout the remainder of the album). It also introduces a thrash element, ala Testament, that shows up again in both "Intoxicated" and "Last Breath."
"I Am Hate" treads some prog/mathcore waters, with a number of changes, off-time bits, and some killer double bass drum work. Unfortunately, some almost-rap vocals in the middle of the track come off as a bit silly, but not enough to ruin the song altogether.
"Extinction" and "Endless Reality" exemplify the metalcore moniker that the band has placed on itself, and both would thrive as singles (assuming there are radio stations willing to play something this anti-pop). Each features a mix of heavy, staccato riffing and melodic, almost sing-along choruses. Of course, the required for-radio editing of Steve Al's hilarious exclamation of "oh fuck!" in the latter would pilfer from it of one of its best moments.
Intoxicated wraps up with "The Great Fall," another Meshuggah-heavy epic that stands out because of its lovely acoustic break and decent into closing piano instrumental, "Timeworm."
All in all, The Fallen Within have produced a technical, melodic, heavy, well-written metal record that is absolutely on par with similar albums coming out by seasoned, well-established bands. The only question is whether or not the band can pull of the pinpoint-precise playing live that they have captured here. In the ever-evolving world of digital recording, it's become possible to create perfection outside the realm of human ability, thus leaving the live setting as the true proving ground for awe-inspiring bands. Let's hope that The Fallen Within can rise to the occasion and manage not to fall flat.
Label: Coroner Records
Web: http://www.myspace.com/thefallenwithin
Band Lineup:
Steve Al (vocals)
Gio S (guitars)
Billy (guitars)
John P (bass)
Steve More (keyboards)
Nick G (drums)
Tracks:
1. My Vanity
2. Sound of Destruction
3. Pain Right Under
4. I Am Hate
5. Extinction
6. Endless Reality
7. Intoxicated
8. Last Breath
9. The Great Fall
10. Timeworm
Hardrock Haven rating: 9.1/10
by Derric Miller
Staff Writer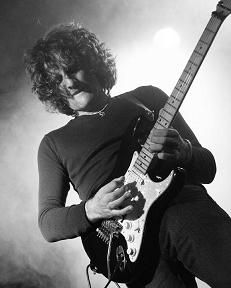 Lead singer/guitarist Edward Box of Vendetta checked in with Hardrock Haven to talk about the brand new release Heretic Nation; how he made the transition from guitarist to vocalist; what the Vendetta sound is all about; specific tracks like "Delusion;" and a whole lot more.
If you haven't heard Vendetta yet, tune in now to get to know your favorite new guitarist, singer and band, and pick up Heretic Nation today.
Online: http://www.vendetta-theband.com/index.php
(If the embedded player doesn't populate, click here to stream the interview in a stand alone player.)
by Derric Miller
Staff Writer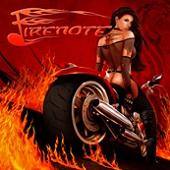 And you thought that all music from Finland (like HIM, The 69 Eyes, Lordi, Children of Bodom, etc.) had to be dark and thematically despondent. Well, Firenote is anything but. Every song on their new self-titled debut could fit in the '80s; every song exudes an Arena Rock mentality that doesn't typically see the light of day in the industry, especially in Finland. With scorching guitar solos and high-pitched vocals, Firenote picks up where bands like TNT and Firehouse left off …
It's always weird when a band writes a song about themselves, and Firenote does it anyway on the first song, "Firenote." Lead singer Ricky definitely can nail the high notes, but he also sounds a bit like Doro on the lower notes here — yeah, that's the opposite of what you expected to read. "Firenote" is a Hard Rock pop hit, and everything you remember from the '80s gets included here: a breakdown after the guitar solo, high-pitched screaming and a rhythm you can strip to, and probably will.
Their first single from the debut is "Danger," a moody, more mid-tempo composition. It starts with a dangerous vibe and builds to a more straight-forward rhythm. You will have to be impressed with their choruses, and this may be the best on the release. The gang vocals are sheer melody, and they are followed by a brief and passionate guitar lead from Isko. This is the song that got them airplay in Finland, and introduced the band to the masses.
Firenote's second single is "Sara La Fountain." If you expected them to go the Power Ballad route, they don't quite get there, but it is a slower track in parts. Firenote — like Giant, Winger, Danger Danger, Europe, etc. before them — have a keyboardist in their arsenal, and the keys from Hammond play a large role in making this track so appealing. The atmospheric keyboard passages soften the verses, and they also get a solo section during the song before the obligatory guitar solo. Ricky slays on another high-pitched wail, and he sounds bit like Timo from Stratovarius on his higher notes.
The first ballad is "My Love Will Never Die," a keyboard-led, mournful track. You've probably heard this kind of thing before, but this is a lot like a Dennis Develin track in spirit, especially when Ricky sings, "My love will never die, though it's not for you." It's a little confusing as the protagonist goes back and forth between missing the one he loves and feeling so lonely at night without her, but it all leads back to his love not being for the one he misses anyway.
"Love" seems to be in full swing with Firenote, because the next track is "Don't Ever Fall in Love" followed by "Love Me or Let Me Live."
After the LOVE triumvirate, one of the more orchestral songs is "Suddenly." Another slower song, you will again hear Ricky only accompanied by keys, but then the bass and drums kick in and the song takes off, only to slow back down. Firenote handles these tempo changes with aplomb, which lead to one of the highest notes you'll hear on the CD during the chorus. It'd be impressive to hear Ricky pull off these notes in a live environment, because it can't be very comfortable hitting them.
The debut ends with the hilarious "She Stole My Speedos," and you almost have to assume this happened to one of the band members. The song is fast and you can't help but laugh when Ricky sings, "She stole my speedos, they meant so much to me. Cuz my speedos are everything I'll ever need!" The huge backing vocals, again melodic as hell, add to the hilarity. If you want to get a true feel for Firenote, check out this song before all of the others. This may have gained them way more awareness than "Danger" and "Sara La Fountain" put together.
So, for those suicidal Goths with pierced lips, cheeks and noses, this Finnish band isn't making music for you. Firenote is a celebration, pure and simple. It's a shout-out to an era when bands used to sell millions of albums, pack stadiums, and everyone who went to the show could sing every song word for word. If you pick up the debut from Firenote, it'll make you miss those days more than ever, while giving you hope that maybe those days are on the way back.
Label: IVK Music Finland
Online: www.myspace.com/firenote
01. Firenote
02. Danger
03. Sara La Fountain
04. Speed Freak
05. My Love Will Never Die
06. Don't Ever Fall In Love
07. Love Me Or Let Me Live
08. Mayday
09. Suddenly
10. Heartbreaker
11. She Stole My Speedos
Hardrock Haven Rating: 8.1/10
January 16, 2010 at the House Of Blues in Boston, Mass.
by Deb Rao
Staff Writer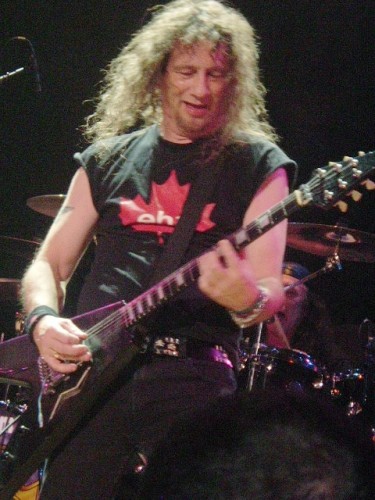 Hot off the tracks of attending the Critics Choice Awards in Los Angeles nominated for Best Documentary Anvil – The Story Of Anvil, on Friday evening Jan.15, Anvil made their way to the House Of Blues in Boston on Saturday evening Jan. 16. As many old school and new Anvil fans witnessed the Anvil Experience. Anvil, one of the greatest success stories of 2009 continuing their successful trek into 2010 evoked their powerful onslaught of high-energized metal on fans at the HOB.
Anvil, featuring Steve "Lips" Kudlow on lead vocals and guitar, drummer Robb Reiner, and bassist Glen Five performed a vast array of songs in a 75-minute set that resonated all the way back to their debut album Hard "N" Heavy to their current release This Is Thirteen.
Opening with "666″, Steve "Lips" Kudlow was a ball of energy jumping off the stage onto the stairs before the audience unleashing the powerful Anvil fury to a wrath of headbangers showcasing his versality as a guitarist. Steven "Lips" Kudlow commented to me, "Last night Anvil was at the Critics Choice Awards in LA with all the Hollywood types. Highlight of the evening at the awards was meeting Paul McCartney. The greatest thing about meeting Paul McCartney was, he knew who we were! We are so happy to be playing here in Boston tonight."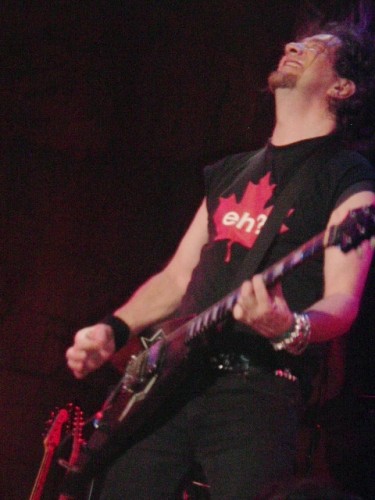 Anvil also performed the song from their first video back in 1987, "Mad Dog." Steven "Lips" Kudlow commented, "Metal is timeless. We are all growing old but not growing up." Other highlights included drum solo from Robb Reiner on "White Rhino." I had the opportunity to talk to Robb after the show and he told me to tell everyone,"The Tour has been going amazing! We met Paul McCartney last night at the Critic Choice Awards."
Before the show, I talked with some fans who first saw the band in 1984. I would say that is quite the accomplishment for a band to still be surviving and making a huge comeback in 2010.
The focus of the evening was on guitar solos. The fans could not get enough of Steve 'Lips" Kudlow. Highlight of the evening was the song "Metal On Metal."
After their performance, Anvil signed autographs for their many fans. You may have become familiar with Canadian legends Anvil from their critically acclaimed documentary Anvil – The Anvil Story but finally Canadian rock band Anvil has made it to Boston to showcase the Anvil Experience that is only meant to be witnessed live. Tour Dates are listed below. If you love Metal, go see Anvil and keep Metal alive.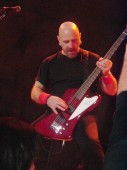 Anvil Set List:
"666″
School Love
Winged Assassins
This Is Thirteen
Flying Blind
Thumb Hang
Forged In Fire
White Rhino
Mad Dog
Metal On Metal
Jack Hammer
ANVIL TOUR DATES: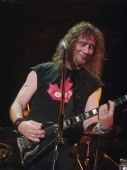 JANUARY
19 The Fillmore, Charlotte, NC
20 Variety Playhouse, Atlanta, GA
21 House of Blues, Lake Buena Vista, FL
23 House of Blues, New Orleans, LA
24 House of Blues, Houston, TX
25 Emo's, Austin, TX
26 House of Blues, Dallas, TX
29 The Pageant, St. Louis, MO
30 The Riot Room, Kansas City, MO
31 Gothic Theatre, Denver, CO
FEBRUARY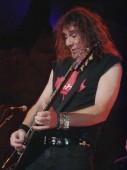 2 Marquee Theatre, Tempe, AZ
3 House of Blues, San Diego, CA
4 House of Blues, Anaheim, CA
5 House of Blues, Los Angeles, CA
6 The Fillmore, San Francisco, CA
9 Knitting Factory, Spokane, WA
11 Wonder Ballroom, Portland, OR
12 Studio Seven, Seattle, WA
13 Venue Vancouver, Vancouver, BC CANADA
MARCH
19 The Gramercy Theatre, New York, NY
Photos by Deb Rao