by Alissa Ordabai
Staff Writer —
February 13, 2012 at The Underworld, London, U.K.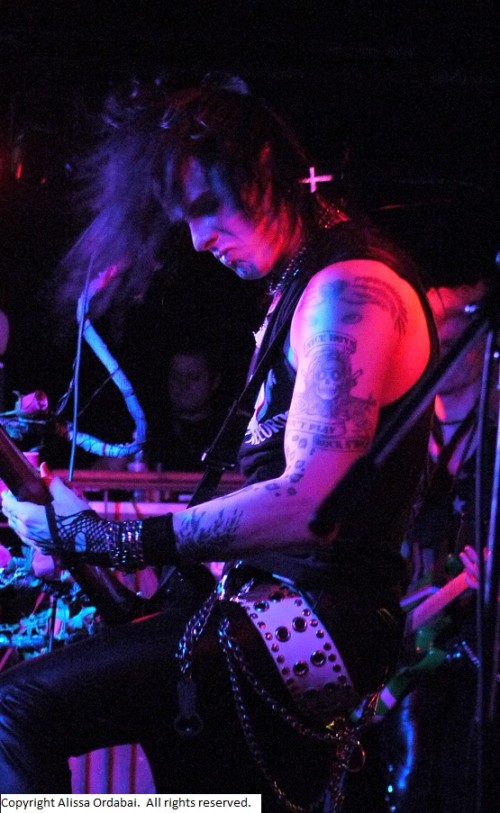 Think of the late 19th century French libertines, but this time clad in leather and animal print, and using music as their weapon of choice instead of literature. That doesn't mean, however, that our heroes are any less decadent than their honourable Symbolist predecessors. Because where Rimbaud and Baudelaire both charmed and shocked with one sharp verse, this quartet of rock'n'roll profligates uses riffs and grooves no less poignant, tied to melodies that you have to hear once to remember forever.
BlackRain, France's newest glam metal export, is one of those rare revivalist bands who manage to turn a nostalgia for a past trend into a personal statement. Mixing the traditional hedonistic spirit of the French bohemia with the late Eighties decadent swagger of Hollywood, they already have gathered an impressive following not only in Europe, but also as far as Japan. And tonight it was London's turn to find out what the buzz has been all about for the past 3years.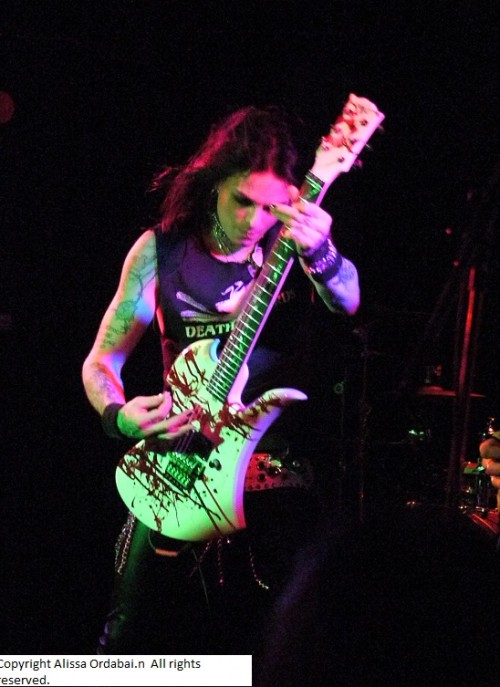 Propulsive riffs, instant-grip melodies, roiling grooves, and a piercingly high, gritty vocals of singer Swan is what hits you first when you hear BlackRain live. Add to this the band's exuberant – but still elegantly thought-through visual image – and you will understand why the London crowd welcomed BlackRain with open arms. Non-existent promotional effort was to blame for a rather modest turnout on the night, but everyone who did turn up was scrambling for space in front of the stage already by the middle of the first song.
Lead guitarist Max 2 may not be into high tech fretboard acrobatics, but delivers his hefty leads with precision and confidence of someone who honed his chops through years of touring and playing support for such luminaries as Alice Cooper and the Scorpions. Knowing how to deliver his solos with laconic punch, he compliments singer Swan perfectly – expanding the melody and complimenting the vocal lines while never overplaying.
And Swan's vocals remained the focal point throughout the show. There is unusual – even for glam – audacity about his singing, with latitude from sharp screams to gravelly snarls. A times this spookily brings to mind young Tom Keifer's aplomb and razor-sharp focus, but with Swan it's all about remaining himself, even when he channels his favourite Eighties icons or when he hints at the lineage going further – sometimes all the way back to Robert Plant and early Ozzy.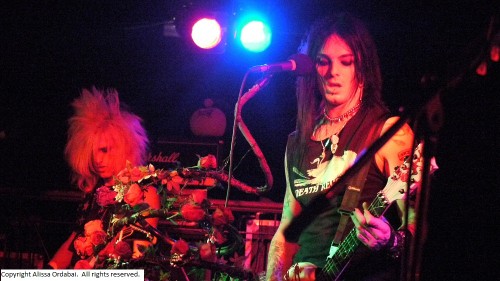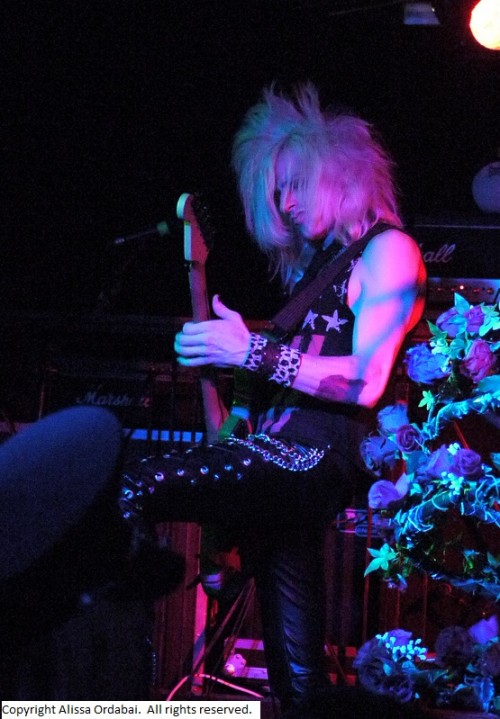 But it's that unmistakable feel of a real thing and the energy of a band believing in what it does which made the crowd demand the encore on the night. What for Swan and Max 2 started in 2002 with playing covers of W.A.S.P. and Motley Crue at their local biker clubs in France, has now developed an independent phenomenon – a killer band with riotous songs, explosive delivery, and fans being recruited at lightning speed wherever they play.
The crowd didn't want to let the band go, chanting their name and singing the most memorable hooks from the show to cajole them back on stage. Sadly, to no avail. For now, however, those in the UK who didn't get a chance to see BlackRain in London, can still catch them on their upcoming dates in Bolton, Cardiff, Nottingham, or Glasgow.
Meanwhile, anyone interested in hearing how brazenly glam metal is continuing to expand in the new millennium, is urged to check BlackRain's 2009 album License to Thrill and the newly released CD A Lethal Dose of…. On both releases the band is tapping into the canonic beau ideal of glam rock with a perfect sense of taste and true originality.
Photos Appear Courtesy of Alissa Ordabai