LIVE! | Asia featuring John Payne
by Deb Rao
– Senior Columnist —
July 7, 2012 at the Fremont Street Experience in Las Vegas, NV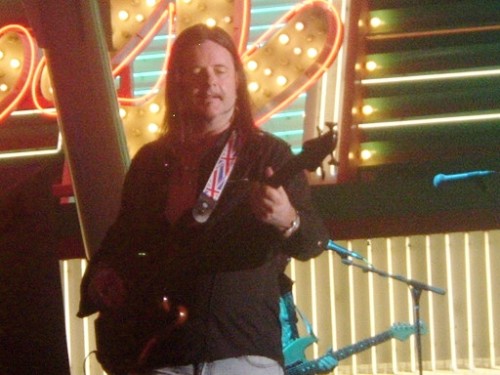 Fremont Street Experience is bringing back the '80s this summer featuring some of the greatest acts to top the Billboard Charts during the heyday of rock and metal. One band whose music is still be playing on radio today is ASIA. In 2008, Asia featuring John Payne stormed The U.S. concert market. As you may know just like LA Guns and Great White there are also two Asia's. Asia featuring John Payne made a special appearance at Fremont Experience on July 7th. Many fans turned out for this special free concert performance.
Asia who revolves around singer John Payne gave an outstanding melodic and at times angelic vocal performance. Opening with "Only Time Will Tell," the band performed all of the hits and some obscure favorites.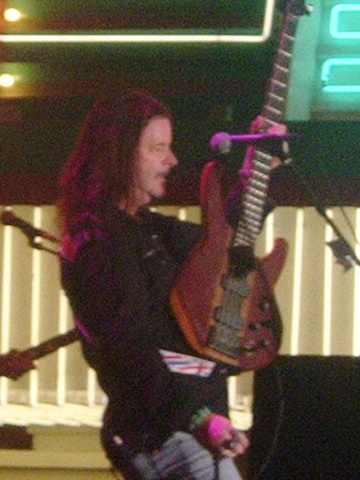 Asia featuring John Payne also featured keyboard player Erik Norlander, drummer Jay Schellen, guitarist Jeff Kollman. and guitarist Moni Scaria. One of the highlights of the concert featured a drum, and keyboard solo from Erik Norlander and drummer Jay Schellen. Their performance at times sounded quite classical and fell perfectly into the set list of hits.
Perhaps one of the most touching moments was when John Payne sang "Military Man" and dedicated that song to all the men and women of our Armed Forces. Other highlights included "Sole Survivor" and encore the "Heat Of The Moment." This was my second time seeing Asia and they did not disappoint. After the concert John Payne greeted fans and signed autographs. John seemed really impressed with the turnout. Don't miss Asia featuring John Payne in concert this summer. For more info visit www.theasiaband.com. Also be sure to stop in for dinner at the newly renovated The D at Fremont Street Experience before all the free Fremont Street Experience concerts this summer.