Martin Sweet of Crashdiet
by Deb Rao
– Senior Columnist —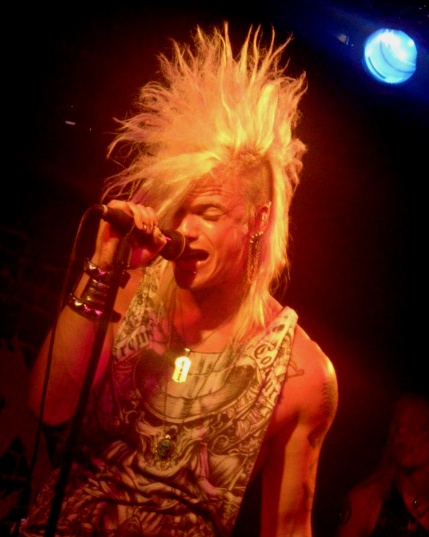 Crashdiet are bringing the vengeance and aggressiveness back with their recent tour of the U.S. Crashdiet made a special return engagement to rocks premier club Vampd in Vegas, It was a great turnout for a Thursday night. The band has a definite cult following that is gaining momentum every day.
Crashdiet features Simon Cruz on vocals, Martin Sweet on guitar, Peter London on bass, and drummer Eric Young. The band hit the stage at 11:30 P.M. for a set that was ferocious. Opening with "The Sound Of Silence", Crashdiet took no prisoners. This was the second time seeing the band they just keep getting tighter and tighter. They slammed out infectious tunes "Down With The Dust", and "So Alive."
Crashdiet kind of remind me of a young Motley Crue meets The Sex Pistols. Their music has a lot of young angst, punk and rocks hard. I had the opportunity to conduct a short interview with Martin Sweet regarding their upcoming CD. The band also premiered new song" Anarchy." The band sounded tight and the song had a definite hard edge. Crashdiet fans will be in for a treat with the new release slated for late January 2013.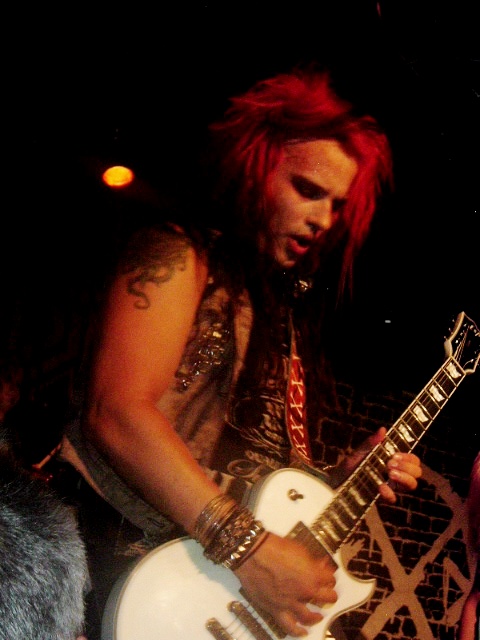 HRH: How is the tour going so far?
Martin: We almost sold out show in LA last night.
Simon: I just had the best show of my life last night in LA.
HRH: Tells us about the writing process for the upcoming CD.
Martin: We have written 9 songs so far. I think the album will be better than Generation Wild. We have playing together as a unit for a while now with Simon.
HRH: As a musician, who inspired you to as a guitarist?
Martin: Definitely Mick Mars and Slash.
HRH: Do you think Crashdiet is bringing back Glam metal?
Martin: A lot of our fans were not around for the glam metal scene back in the day. So to a lot of the fans this is all new.
Crashdiet saved the best for last with encores "Breakin' The Chainz" and "Generation Wild." As the last strains of "Generation Wild" filled the room. I thought to myself finally there is a new band that has a message for the fans and a new anthem for a whole new generation of fans. It kind of reminded me of the anthem "Youth Gone Wild." With the right production and gigs Crashdiet could very well be the break out band for 2013. For tour dates and info visit
www.facebook.com/realcrashdiet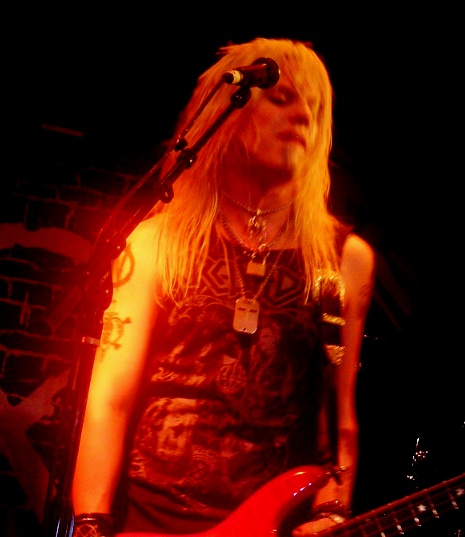 Set List:
The Sound Of Silence
Native Nature
Down With The Dust
So Alive
Queen Obscene/69 Shots
Rebel
Anarchy
In The Raw
Straight Outta Hell
Breakin' The Chainz
Generation Wild