Static Fiction | Static Fiction
by Mark Allen
– Senior Columnist —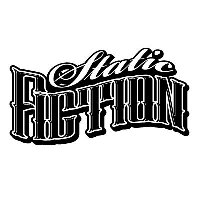 Ask anyone familiar with Static Fiction what the band sounds like and the answer will almost always be, "They sound like Green Day." Fair enough, but the answer is as incomplete as an Oreo cookie with no cream in the middle. Because the answer should be, "They sound like Green Day… but BETTER."
While their foundation is undeniably punk-rock, Static Fiction give their music a brisk boost by seamlessly infusing power-pop into the mix and crafting slick, energetic songs that are impossible to resist and elevate Static Fiction above most of their peers by at least a hair or two, maybe even the whole toupee. Seriously, if you can listen to the infectious hooks of a song like "Ashes" and not feel compelled to move your body, you may want to check the news to see if the zombie apocalypse has begun, because you are clearly a walking cadaver.
While comparisons to Green Day are as mandatory as castration should be for a pedophile, you could also name-drop bands like The Offspring, Sugarcult, Simple Plan, or pretty much any group that plays crunchy power pop/punk. Granted, this stuff may have limited appeal to the hardcore headbangers, but that's not the band's target demographic. No, this EP is for those looking for a quick, fun-fueled rock 'n' roll adventure full of foot-tapping beats, head-bopping hooks, and a spirited energy that doesn't take itself too seriously.
This being just a five-song EP, the band gets in, gets it done, and gets out without overstaying their welcome. If there is a negative, it's in the track order; Static Fiction open and close the EP with their worst songs (please note: "worst" should not be interpreted as "bad," because there are no truly bad songs on here) and sandwich the really good stuff in between. "Ashes" will kick your pulse into high gear and that lively gem is followed by "Stop and Look" which is so overtly catchy that they should call it an MTD (Musically Transmitted Disease). The band then shows their humorous edge with "Guano Love," which will be stuck in your head for days thanks to a great modern rock hook and tongue-in-cheek lyrics: "I know you're walking out the door / We've done this dance before / I'm bat-shit crazy, it's true / I'm bat-shit crazy for you." Pretty sure you won't be hearing Michael Bolton cover this song anytime soon…
From a sonic standpoint, the whole EP sounds superb; these guys might still be relegated to indie status, but you would never know it based on the production and engineering, because Static Fiction were smart enough to hire the big studio guns of punk-rock mega-producer Ryan Greene. The band locks together very well, all the pieces of the punk-rock puzzle fitting together snugly, with the drums in particular really standing out, packing the kind of punch that is often lacking in the genre. There are also some wicked tight harmonies that give the band a melodic vibe.
This genre has its fair share of detractors, with many a hard rocker snubbing their nose and sneeringly insisting that a good punk-rock band is as fictitious as the creatures in a Dr. Seuss fable. But naysayers be damned, good punk/power-pop bands do exist and you need look no further than Static Fiction for proof.
Genre: Punk Rock, Power Pop
Band:
Paul Lipinsky (vocals, guitar)
Justin Herter (guitar)
Ryan Brown (bass)
Jason Garrison (drums)
Track Listing
1. Static Fiction
2. Ashes
3. Stop and Look
4. Guano Love
5. Good Times
Webpage: www.facebook.com/staticfiction
Label: Independent
Hardrock Haven rating: 7.5/10