LIVE! | Count's 77 and Ragdoll
by Deb Rao
– Senior Columnist —
May 30, 2015 at Vamp'd in Las Vegas, NV. —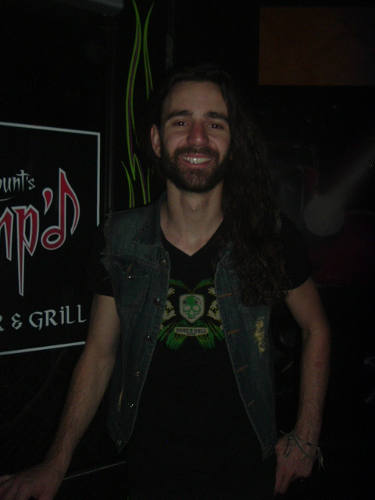 Hot off the heels of performing at Rocklahoma, Australia rock band Ragdoll hit Las Vegas with a vengeance performing at Vamp'd on May 30. The show was a special benefit for Imagine and also included Count's 77. Ragdoll has a sound that is heavily influenced by AC/DC. Guitarist Leon Todd unleashed powerful bluesy rock riffs in Angus Young style. While singer Ryan Rafferty has a Brandon Russell resemblance.
The band in touring in support of latest release Ragdoll Rewound. Highlights of the set included "Tell Me" and "Rewind Your Mind." Ragdoll delivers a high energy set in concert. As Leon Todd whiplashes the stage with his AC/DC metal approach. It is great to see the band being so well received here in The States.
Headlining act Count's 77 delivered a bluesy blockbuster set. Lead by Vamp'd owner and Counting Cars star Danny Koker. Count's 77 have a classic rock sound that is reminiscent of Humble Pie meets The Doors and The Allman Brothers. The set is fueled by the lead guitar of Stoney Curtis and sizzling guitar riffs of John Zito.
Highlights of the set included the song "The Sons Of Perdition", "Let The Rockin' Do The Talkin" and "Rambling Gambling Man." The band sounded really tight and reminded me a lot of the bands you hear down in New Orleans. They really got the audience rocking.
Special Thank you to Ragdoll for making this review possible.
Visit the band online: www.facebook.com/counts77