LIVE! | Wednesday 13 with Once Human
by Tamara Igleheart
– Photojournalist —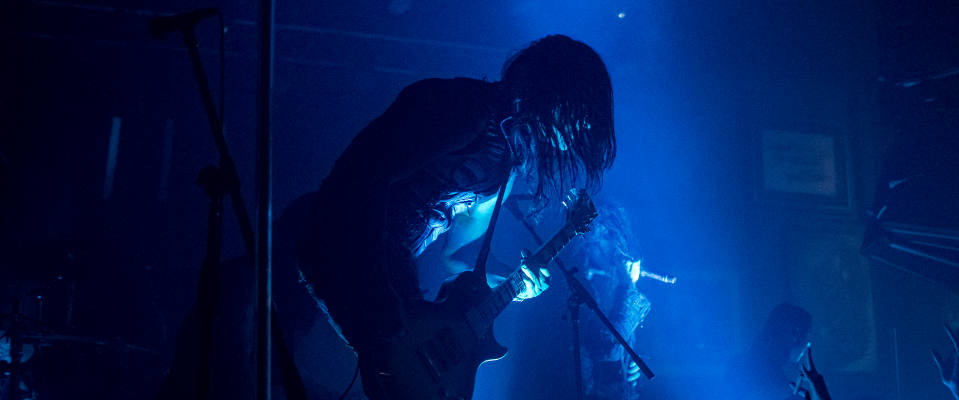 June 25, 2017 at Whisky A Go-Go, Hollywood, CA. —
The Whisky A Go-Go is a world-famous music venue located in Hollywood, Calif. that has played host to legendary acts, up-and-comers, and everything in between. On June 25th, 2017, Wednesday 13's Condolences Across America Tour hit the Sunset Strip, along with Los Angeles-based Melodic Death Metal band Once Human. Wednesday 13 and his band recently dropped their highly anticipated seventh studio album, Condolences, and the current tour surrounding the release has drawn a multitude of horror-punk and Gothic Metal fans out from their graves. The undead rose from their caskets and gathered from all over Southern California to witness the band's return to Whisky stage. Wednesday 13 and Once Human are two bands that are on the fast track to earning the "legendary" status!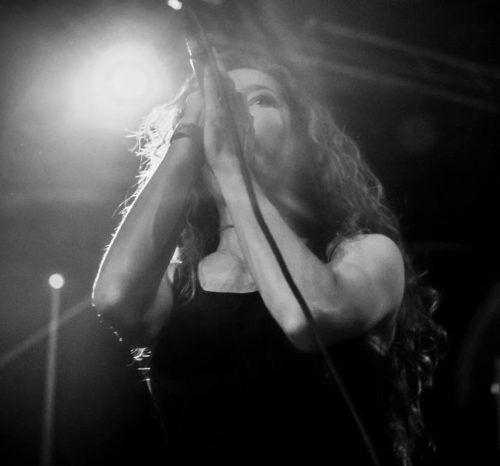 Once Human made their debut on the historic Sunset Strip as direct support for Wednesday 13's Condolences Across America Tour. The band was formed in 2014 by former Soulfly and Machine Head guitarist Logan Mader, and they have since released two studio albums, the most recent of which is titled Evolution. Do not be fooled by vocalist Lauren Hart's dulcet demeanor, for she is a powerhouse of a frontwoman in every sense of the word! She pleasantly surprised the audience when her brutal growls floated out from beneath her curls and unassuming smile. It is clear that Mader feels at home while performing, as his stage presence was electrifying, and his guitar riffs precise and cutting. Dillon Trollope was masterful behind the drum kit with double bass hits that rivaled the sounds of thunder. Bassist Damien Rainaud and guitarist Max Karon each did their part to keep up the energy by being animated and enthusiastic about playing their respective instruments. If one thing is certain for Once Human, it is that Hollywood has not seen the last of them!
Once Human is:
Lauren Hart- Vocals
Logan Mader- Guitar
Dillon Trollope- Drums
Damien Rainaud- Bass
Max Karon- Guitar
Skyler Howren- Guitar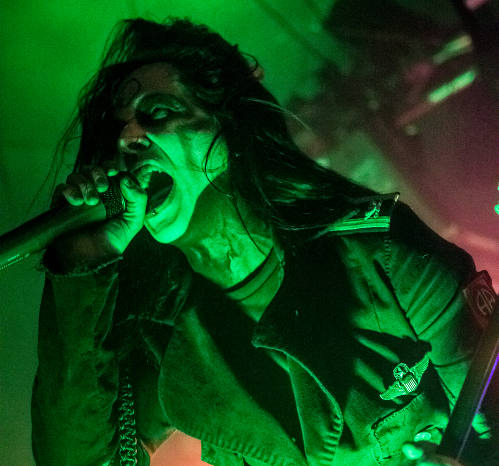 To say that Wednesday 13 and his band of ghouls are showmen would be an understatement. When it was time for the ex- Murderdolls frontman to perform, the stage was engulfed in fog and darkness. As fans eagerly awaited the band's arrival on stage, Wednesday 13 reveled in the anticipation. When he finally emerged from the smoke with only a green light illuminating his face, the crowd exploded into a circle pit. Being shrouded in darkness for most of their set only added to band's allure and mystery. Guitarist Roman Surman slayed his solos and thrilled the crowd with licks and riffs. Troy Droebbler (Bass) and Jack Tankersley (Guitar) each shredded the patrons to pieces with their guitars, and left them yearning for more. Kyle Castronovo played his drum kit with ferocity, never losing track of time. Wednesday 13 is a charismatic and enigmatic frontman. He sang several songs from the new album Condolences, including "Last Rites," "Cadaverous," and "Blood Sick." The crowd hung on each and every note, as Wednesday donned a horned mask and was cloaked in red light, hopelessly entranced. They cheered and screamed when he wore another mask that resembled a second face on the back of his head, in Edward Mordrake fashion. From beginning to end, Wednesday 13 had the people of the Whisky A Go-Go under their spell, and the fans would not want it any other way!
Wednesday 13 is:
Wednesday 13- Vocals
Roman Surman- Guitar
Troy Doebbler- Bass
Kyle Castronovo- Drums
Jack Tankersley- Guitar
Once Human and Wednesday 13 joined forces to bring Hollywood a night that it would not soon forget, and that is exactly what they delivered. The music styles of the two bands meshed well together, and they both left fans wishing for an endless night. Even though it was Once Human's first time performing at the Whisky, they will undoubtedly be back to bring Los Angeles to its knees once again. Wednesday 13 and his gruesome gang always provide an unforgettable night to their loyal and fang-tastic fanbase. It would be a grave mistake to miss the opportunity to see the Condolences Across America Tour when it creeps through a city near you!
Wednesday 13 with Once Human Concert Photo Gallery
Visit the Once Human online: https://www.facebook.com/oncehuman/
Visit the Wednesday 13 online: http://officialwednesday13.com/