by Alissa Ordabai
– Senior Columnist —
July 6, 2012 at Under the Bridge Club, London, United Kingdom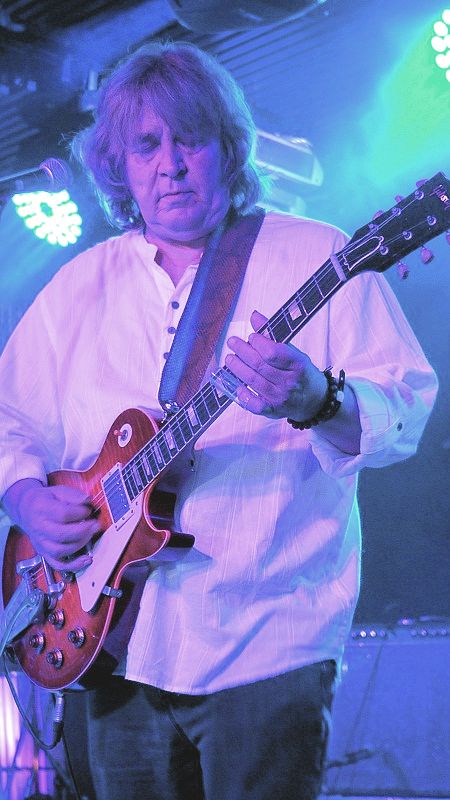 What began for Mick Taylor almost half a century ago in London's sweaty clubs cram full of cranks and eccentrics, has now gone full circle. Playing last week at the 500-capacity Under the Bridge in Chelsea, where the lobby walls are decorated from floor to ceiling with photographs of his Sixties superstar peers, Mick Taylor this evening was – to all appearances – recreating the vibe of the London blues scene of his youth.
And the audience could easily have been the same people who first saw him in 1966 at the Marquee with John Mayall and the Bluesbeakers. Not cranks and oddballs anymore – at least outwardly – but rock community elders given their cred by the extraordinary rags-to-riches path made by their idols, the crowd tonight welcomed Taylor as one of their own. The one who went all the way to the top and retuned to tell the story.
Only this time the waist lines in the audience and on stage are visibly wider than 46 years ago, the atmosphere – calmer, and the distinct air of reverence in the room hovers over the proceedings. Which, of course, not only has to do with the Rolling Stones connection (and there were quite a few tongue-and-lips t-shirts in the crowd), but also with who Taylor actually is – a world-class musician on his own right, and a formative, indelible part of the British blues scene.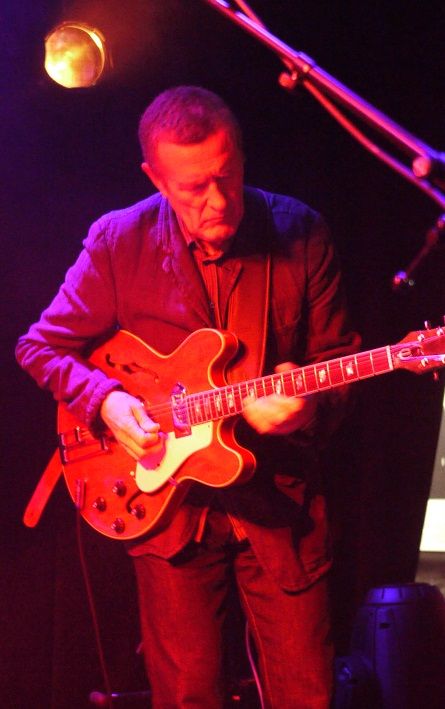 "We love you, Mick!" 60-year-old kids shouted from the crowd throughout the set, but Taylor carried on seemingly oblivious to the level of excitement in the room. He could have certainly milked the Stones connection if he wanted to – to everyone's delight – or simply subtly emphasised it with everyone responding equally ecstatically. After all, for a lot of people the Taylor-era albums still remain the best. But he never did – not once, instantly earning kudos from those who know that he is a musician first, and a rock star second, no matter what the history books like to dwell on. It was left only for the encore to briefly tip off the hat to the Stones, when Taylor played a thoughtful, wistful rendition of "No Expectations" – a telling title he chose as a tribute to the band which propelled him to global fame.
It would have been good to hear more of Taylor's own material this evening, such as the beautifully understated "Secret Affair" from his 2000 album A Stone's Throw where he distils his trademark psychedelia-meets-blues vibe to its essence. Elegantly nuanced and achingly intimate, it was the highlight of the set, catching the echo of the magical era of Goat's Head Soup. But instead of making space for more of Taylor's own songs, the set list was filled with blues classics and blues-meets-jazz instrumental extrapolations.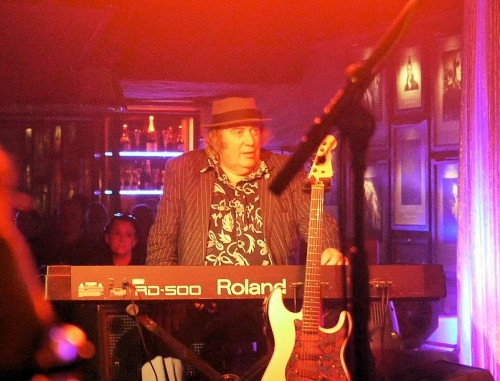 Still, even when he plays covers, Taylor remains instantly recognisable. There is unflashy, simple dignity to the way he treats his instrument – never overplaying, putting meaning into every note he plays, but at the same time never shying away from extensive improvisation. Abstaining from OTT, overemotional delivery, the essence of Taylor's playing these days is in nuances of hue rather than stark juxtapositions of colour. To this day he remains a serious improviser, delving into extended, earnest extrapolations, and still searching for extra layers of meaning behind the blues formula. His interpretations of classics such as "You Shook Me" and "Wonder Why" didn't sound tired, continuing to go after that eternal enigma at the heart of the genre – forever elusive, forever escaping – no matter how familiar those chord progressions sound these days.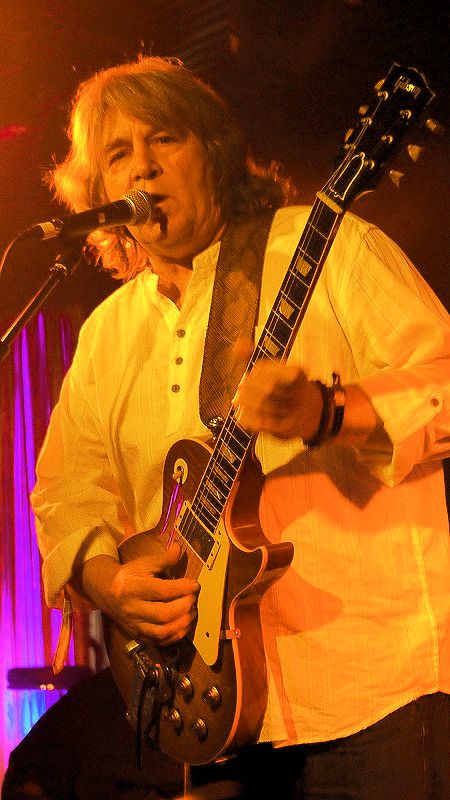 And when the guitar stayed within the boundaries of Taylor's methods, it was for Max Middleton (of Jeff Beck, Nazareth, and Chris Rea fame) to give the proceedings an occasional lift with his keyboard solos. An improviser par excellence, Middleton swaggered with assured, off-hand precision, balancing fluidity and grit. And with him it's not just about his perfect sense of musical form, or phrasing, or his killer chops, but the way he instantly connects with you to convey authentic feeling – uplifting, never too obvious, never stooping to please the crowd, but always fresh and sharp. And if there is one thing that struck you first at this show, it was the interaction within the band, the juxtapositions between Taylor's studiousness and Middleton's exuberance, both floated by the clockwork rhythm section and the rough, jangling, tasty chops of Hamish Stuart on rhythm guitar – the man who – apart from being once a member of the Average White Band – has played with Aretha Franklin and Paul McCartney, and wrote songs for Smokey Robinson, George Benson, and Diana Ross.
The return to his blues roots with this kind of line-up and with this kind of cover-oriented set showed that while straight-up rock and its excesses don't attract Taylor anymore, he stays keen to continue exploring the blues, still searching – and uncovering – his own personal meanings within those standards, his own connections and allusions. And this is the search which never ends for the Englishmen who fell in love with the blues half a century ago. For them, deciphering this seemingly simple, but forever elusive code is destined to be a journey of a lifetime.