Stutz | 3CD Box Set: Killer, Marching Into Hell & Keep Runnin'
by Justin Gaines
– Senior Columnist —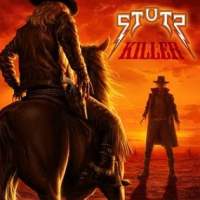 The Stormspell label may be best known for their high quality collections of rare and previously unavailable thrash metal, but every once in a while they'll come up with a real gem from the melodic hard rock era. They did it a few years back with their Sergeant reissues, and they've done it again this year with their comprehensive 3-disc box set by the band Stutz. If you're scratching your head right now and wondering who the hell Stutz is, the band was active in the Ohio scene throughout the '80s, and their albums are all but impossible to find and have never been released on CD previously.
However overlooked and unknown they may be, Stutz has a sound any child of the '80s will find familiar. The band's early material had a somewhat bluesy, melodic rock sound that brings to mind Y&T and maybe TKO and Rail, but as the decade progressed the band took on a harder rocking, more metallic edge. Remember when Don Dokken was supposed to take over the lead vocal spot for the Scorpions? Stutz's 1986 album Tearin' Up the Night sounds like the lost album those guys never got the chance to make. There are traces of Leatherwolf, King Kobra, TKO, Aldo Nova and a lot of other great '80s bands throughout this 3-disc set, and that instant familiarity isn't the only great thing about Stutz's sound. The band had a great balance between hard rocking guitars and infectious melodies, and strong vocals. Some of their early recordings are a bit too quirky and synth-driven, but for the most part this is first class melodic hard rock.
Here's what you get in the set: Disc 1 is titled Killer, and includes the band's 1983 album Made in USA, the 1981 Blowin' My Mind single and a pair of bonus tracks. Disc 2 is titled Marching Into Hell, and includes the band's 1986 full-length Tearin' Up the Night as well as four bonus tracks. Disc 3 is titled Keep Runnin', and is a collection of the remaining previously unreleased Stutz recordings. All told you're looking at 43 vintage melodic rock tracks that have never before been released on CD. The songs have all been digitally remastered, and when you consider the source material it's nothing short of amazing that they sound this good. There are also new cover illustrations for each disc, and they're all pretty memorable. Stormspell has earned their reputation for reissues that look as good as they sound, and this is no exception.
It's obviously a leap of faith to take a chance on a box set from a band you've never heard of, but if you're a serious fan of the '80s melodic hard rock sound, this Stutz set is well worth the gamble. It's like a tour of the decade's melodic rock evolution on three discs.
Genre: Melodic Rock, Heavy Metal
Band:
Billy Dillinger (b) (v)
VZ-Rizer (d)
Jerze Razz (g)
Ajax Stone (k) (v)
Jake Banshee (v) (g)
Track Listing: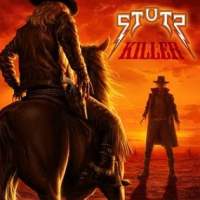 Disc 1 (Killer)
1. Starking
2. I Am Gone
3. Playing With My Heart
4. Baby Baby I Do
5. Think Pink
6. Somehow I Knew It
7. She Keeps On Lovin' Me
8. Killer
9. Wishin' the Night Would Last
10. Just One Moment
11. Blowin' My Mind
12. Let's Do It Again
13. Champion
14. Tuned to the Night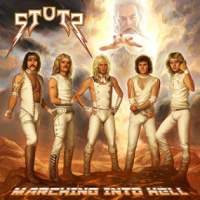 Disc 2 (Marching Into Hell)
1. Prelude
2. Marching Into Hell
3. Prophecy
4. Searching
5. Love Struck
6. Flame In Your Heart
7. Stand Up
8. Tearing Up the Night
9. Give Me a Woman that Rocks
10. Killer
11. Make Love
12. Shot Down
13. You Know I Know
14. Playing With My Heart (1988)
15. Just One Moment (1988)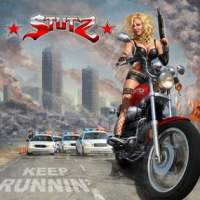 Disc 3 (Keep Runnin')
1. Somewhere in the Night
2. Christine
3. Lies
4. That's Enough When You Are Young
5. Shot Down (alternate version)
6. Killer (1988)
7. Bullets of Love
8. Keep Running
9. Can't Stop Loving You
10. Danger Danger
11. Could Be Good, Could Be Bad
12. Double Shot
13. Come On Let's Go
14. Girls Love to Be Loved
15. Heaven
16. So You Think You're in Love
Label: Stormspell
Hardrock Haven rating: 8.5/10